I must confess. This is an experiment that went absolutely right.
What happened was that I had a whole box of boiled kidney beans from an earlier recipes just sitting in my fridge. Since I am not too fond of having kidney beans by themselves and since food waste is sacrilege, I needed to find out a way of making use of these things.
Now kidney beans are rather large and monstrous looking things, gleaming and glinting, plump when boiled suggesting pillowy fleshiness inside. It has a deep, earthy flavor that many do not like yet would work beautifully in stews and broths as well as on the other end of the spectrum, with sugar or treacle.
I have heard of red bean paste which is made with black beans and this is when this idea struck me. Why not kidney beans? Hubster dearest loves buns and I've always had a thing for steamed buns. So there I was pulsing, mixing, grinding, steaming away and the rest was history.
I drew inspiration from Chinese red bean buns (Dou Sha Bao) which I have had some time back while travelling. It tasted remarkably similar and satiated the sweet cravings while filling you up with something healthy instead of all those cholesterol laden stuff bought at stores.
Making the red bean buns is super easy and super fun. And it's difficult not to fall in love with it, despite the theory that good things don't taste very good, the red bean paste is super healthy and tastes quite delicious!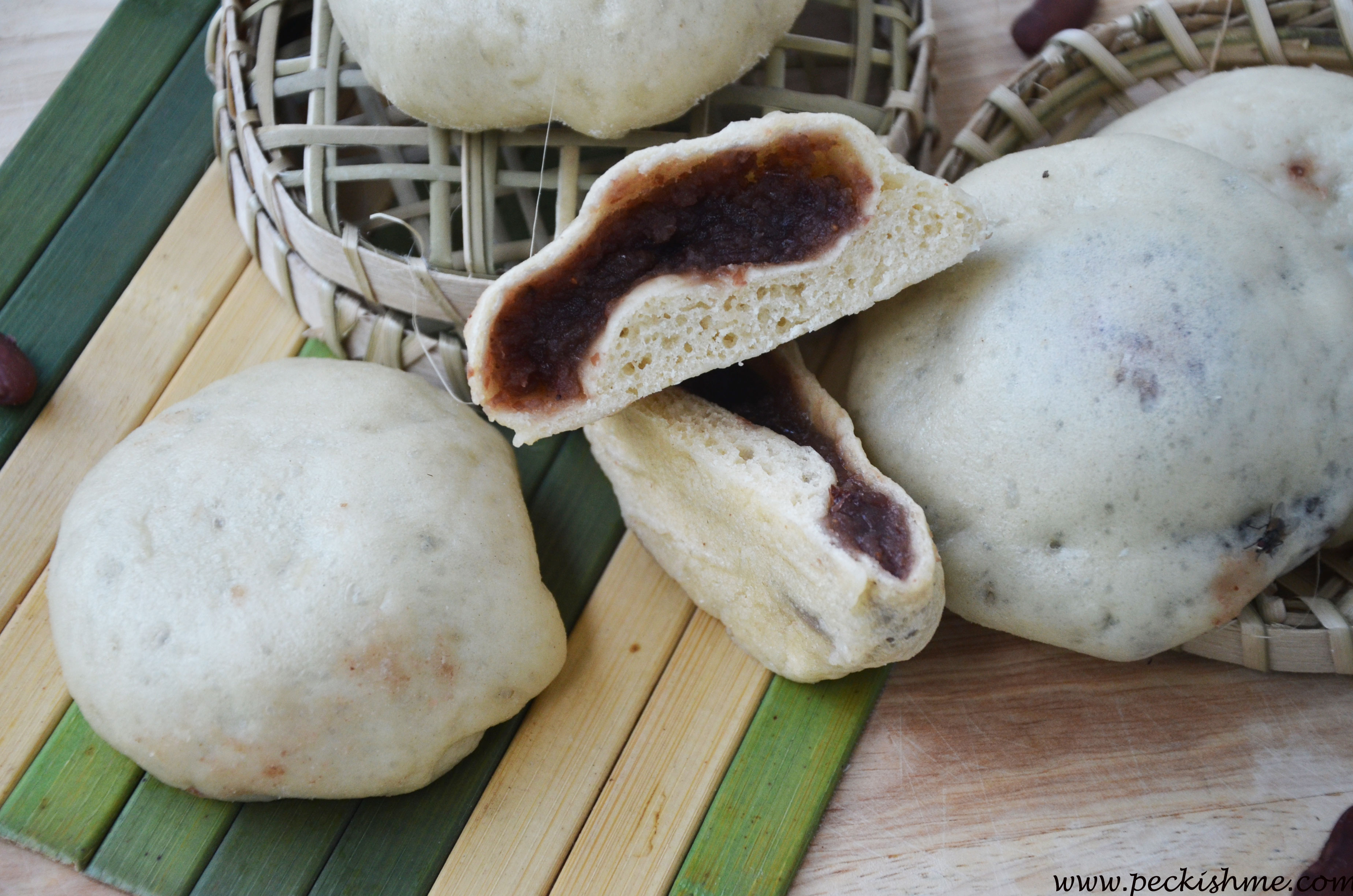 Yield: 16 buns
Prep Time: 2h 00 min
Cook Time: 25 minutes
Print
Red bean buns
Ingredients
Instructions
To make red bean paste
Wash and soak the beans overnight or around 8 hours. This is so that cooking time can be reduced.
Place the beans in a pot with water. The water should essentially cover the beans and there should be at least 3 inches of water above the beans.
Boil till the beans are soft and mushy. Take off heat, drain them of excess water.
Grind the beans in a food processor to a pulp. This pulp is usually then passed through a sieve to make it smooth but I couldn't be bothered.
Place the paste in a pan together with the butter, salt and sugar. Simmer on low heat until the excess water dries out. Add vanilla. Leave to cool.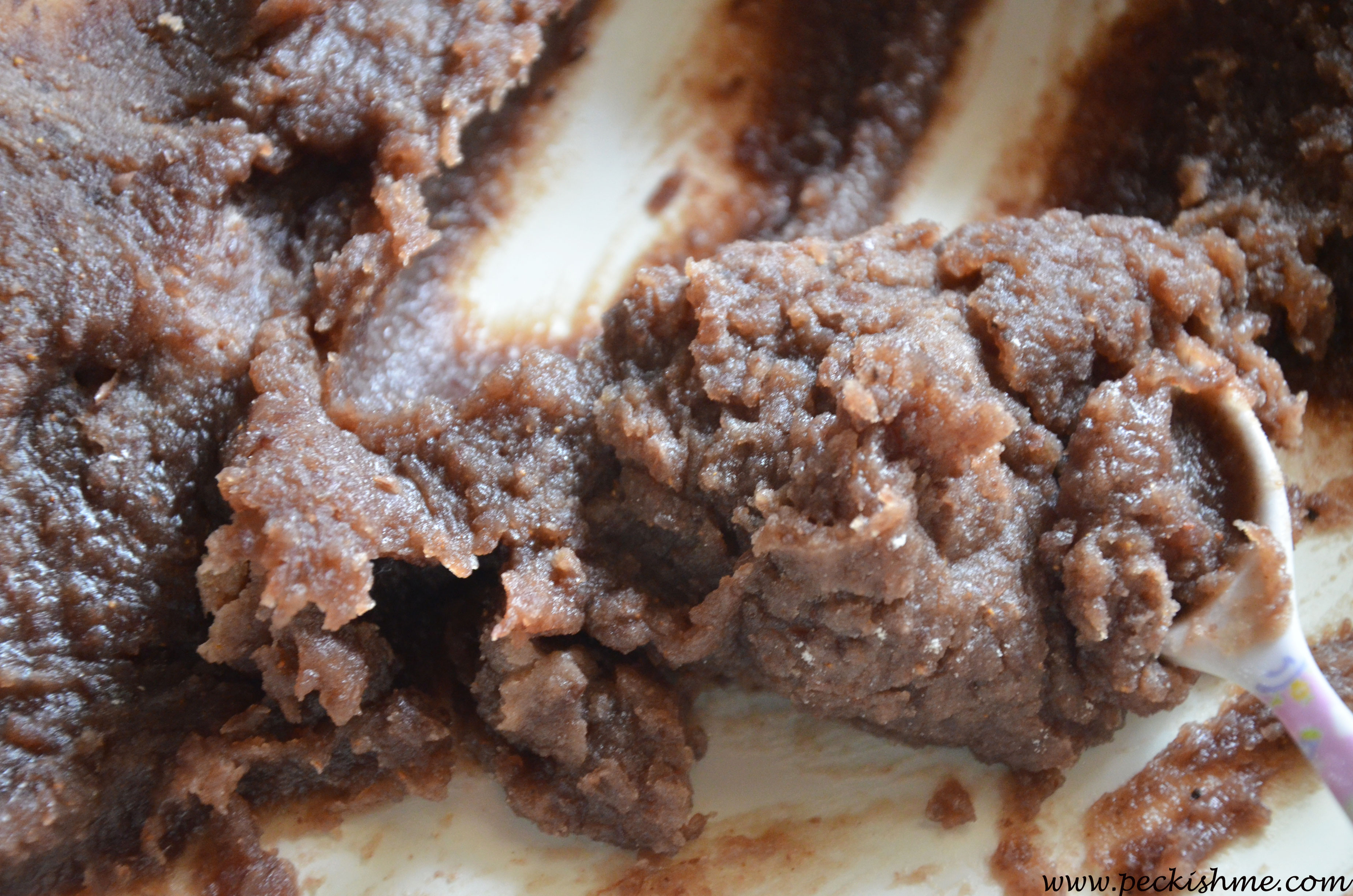 To make the buns
In 50 ml of warm water dissolve the yeast. Mix and set aside until frothy.
In a large bowl, mix sugar with the flour. Pour in the yeast mixture slowly and stir with a chopstick or a fork. Add in water as suitable until it comes together.
Using your hands, knead the dough into a smooth ball. It will be a little sticky but as you knead it will reach the correct consistency.
Cover and rest the dough in an oiled bowl until the dough doubles in size. This should take around 30 minutes. Punch out the air and knead again thoroughly for about 5 minutes.
To assemble
Roll the dough into a log and cut into 1 inch pieces. Flatten each piece into a wrapper (thickness less than ½ cms) and place it on the palm of your hand.
Place 1 tblsp of the red bean paste on the middle of the dough wrapper. Seal the wrapper together into a bun and twist the top together to form a small parcel.
Brush oil on a steamer and place the buns, seal side down. Cover and steam for about 25 minutes until the buns are fluffy.
Turn off fire and leave the steamer covered for about 5 minutes before lifting the lid.
Serve warm.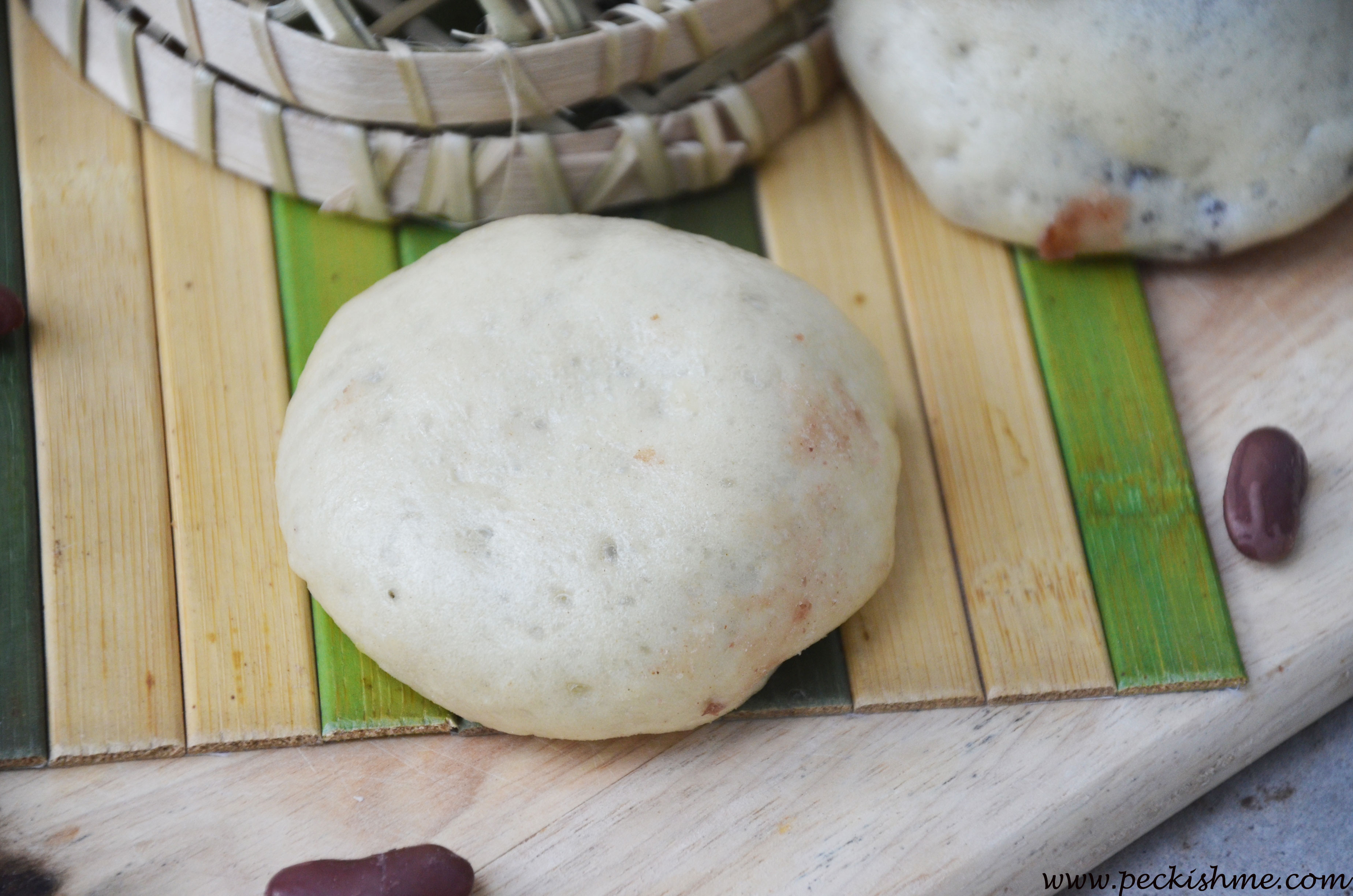 Comfort food doesn't have to come in a big, fat bowl, it can come in the form of a warm, sweet bun!
The outside is soft and fluffy and as you break into the buns, you can see the beautifully pocked and fluffy interior. The cloud-like texture gives into a thick gooey filling, setting your senses in fire with that intense earthy burst, with an irresistible sweetness coursing through. The deep, dark muskiness inside is a sharp contrast from the fluffy, pillowiness on the outside, laced with the sensuous warmth of the exotic vanilla engraving a trail of tropical sunlight upon your tongue. Sit down with a mug of warm green tea and you will thank your lucky stars that you were born.
I know it sounds like a lot of work, but hey, healthy, awesome food don't come every day! Got hungry nippers of your own? Make a batch of these and refrigerate. Weekly snacks sorted and you don't have to feel guilty about feeding them unhealthy stuff ever!

Important tips
The bean that is usually used is cowpea. I substituted with kidney beans which pretty much tasted the same.
The resting time for the buns after they have been steamed is important because if you open the lid right after you turn off the stove, the buns tend to fall. And we don't want deflated buns now do we.
Vanilla of course is optional. Some use it, some don't. I used it and liked it. It was good.
Substitute sugar with something like treacle or maple syrup for a healthier treat.