All of us have had peanut butter and jelly sandwiches and all of us at some point have gotten addicted to the stuff. For me, peanut butter is something that comes out of a jar on a supermarket shelf. I had no idea that this can be made locally, let alone be made at home!
Turns out it's pretty easy really. All you need is a good food processor and some good quality peanuts and you are good to go.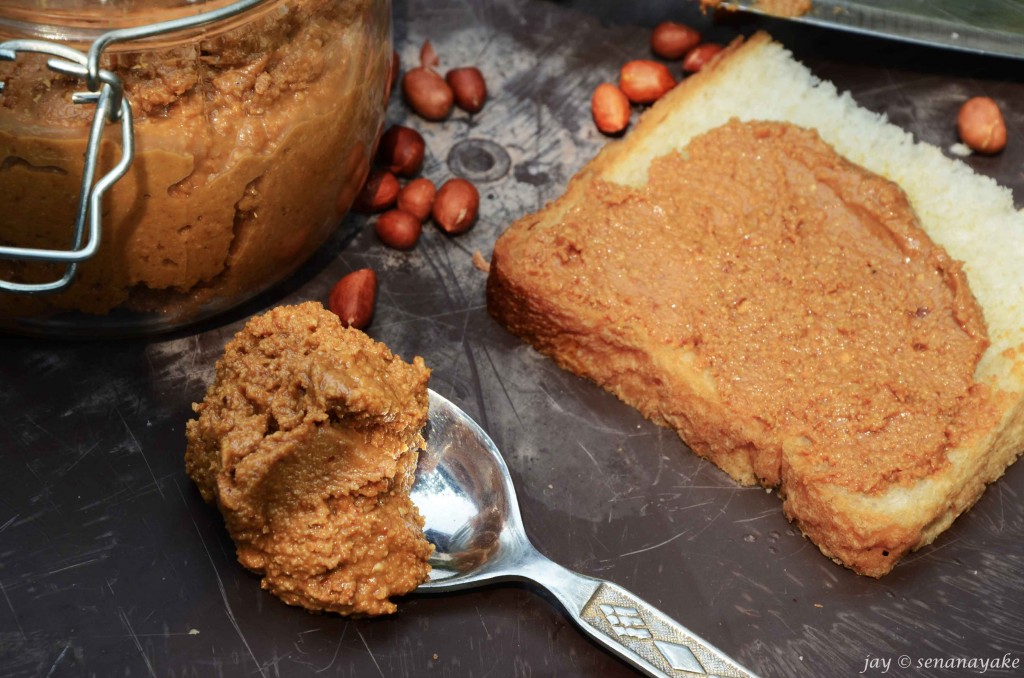 Peanut butter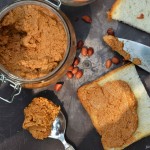 Prep Time : 10 minutes
Cook Time : 10 minutes
Yield :

1 large jar
Instructions
Roast the peanuts. You can do this on a frying pan over the stove, in an oven or in an air frier
Remove the thin peel covering the peanut. Once roasted, this should crumble between your fingers easily.
Place the peanuts in a food processor while they are still warm. Pulse for about 1 minute until the peanuts are ground and broken to pieces. If you like chunky peanut butter, you must set aside about ½ cup at this stage.
Process for about 1 minute at a stretch. Stop and scrape down the sides.
Process for another 1 minute continuously. The mixture would be gritty and a little wet by now. That means it's getting there.
Process continuously for another 1 minute or so. Gradually add the oil, the sweetner and the salt and process continuously while scraping down the sides.
Transfer the peanut butter to an airtight container. This will keep for several weeks in the fridge easily but of course you can use it immediately as well.
Print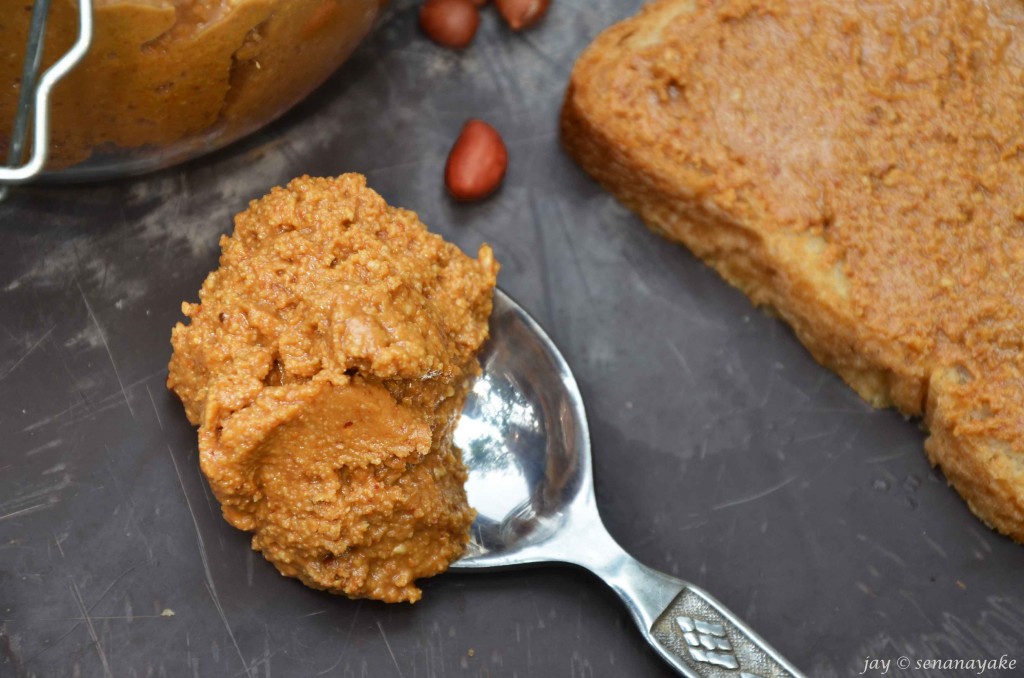 Creamy and nutritious, there is no wonder why peanut butter is so popular in the world. Amongst the thick creaminess you bite into crunchy bits of the peanut while the thick butter hugs the tongue in a warm and nutty embrace. Store bought peanut butter would contain loads of preservatives and unknown flavours so, instead of feeding your children the store bought muck, why not opt for healthy, homemade peanut butter of which the only extra ingredient would be all that love that you put into it?
Try it. You will never buy peanut butter again.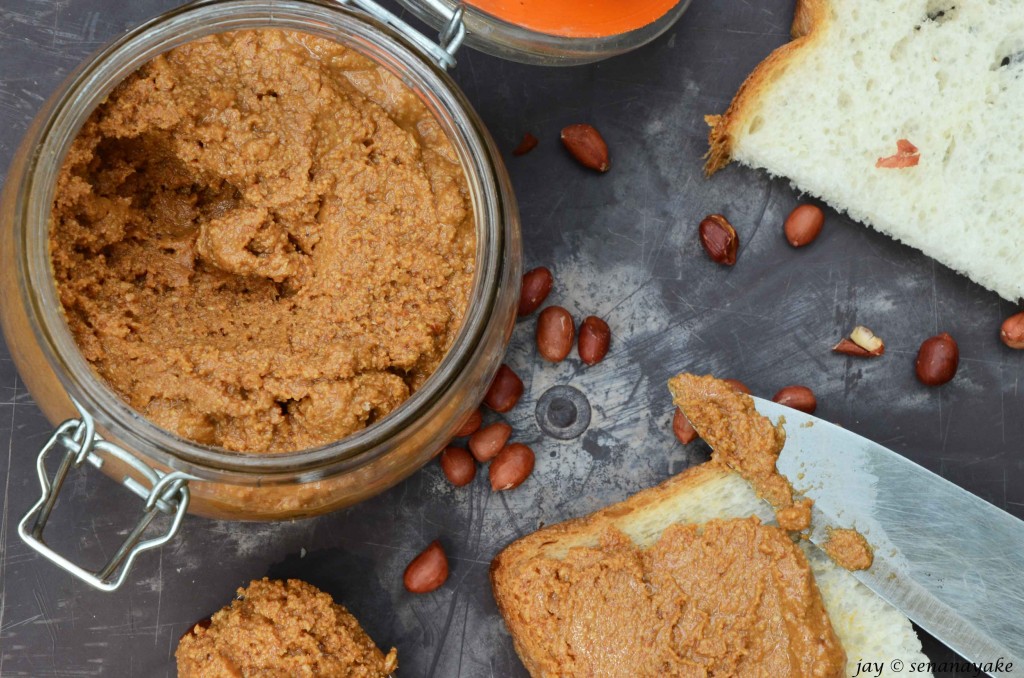 Peanut butter making tips
You can make the peanut butter with raw peanuts as well. But roasted nuts give it a deeper, more richer flavour.
Grind the peanuts while they are still warm. This makes the oils in the peanuts come out more freely. You need to add less oil if this happens.
You can use any other oil instead of peanut oil. I used olive oil because it was the healthier option. Also, adjust the amount of oil as per your liking. For a smoother butter, you may need to add more oil.
Adjust the sweetness and the saltiness as per taste. You can completely omit those too if you wish.
Roast your own peanuts. This way you can control the amount to which the peanuts are roasted. Besides, the store bought ready-roasted peanuts contain additional oil, salt, chili powder and even taste enhancers at times which you might want to avoid.