Sri Lankan Christmas is quite a unique affair. Mothers, aunties and grandmothers in their floral aprons bustle about the kitchen yielding wooden spoons and extra sharp knives months in advance, cutting, chopping, stirring and perfuming the kitchens with the smell of delicious spice, baking and pungent fermenting.  It is a communal affair where cooking is made a family event – a chance to reconnect, rediscover your roots, it is the time that your nona's old recipe book passed down from generations come out of its hiding place to churn out culinary magic guarded within families for centuries.
This is when food bloggers such as myself come out and disturb the equilibrium of long held secret family recipes empire (teehee).
Sri Lanka is a treasure trove of culinary secrets most of which die as secrets once the families or the persons who keep them a closely guarded secret are no longer capacitated to execute them. Those exquisite secrets simply die away with them, thus resulting in the complete annihilation of those unique Sri Lankan recipes. Like dinosaurs. And I am determined to not let our Sri Lankan heritage become fossilized for the future generation.
Hence my post today. One goes all out on Christmas – there are no rules, there are no limitations. Here's a concise list of Christmas treats to get you suited up for Christmas. There's less than a week to go!
What to eat
Christmas cake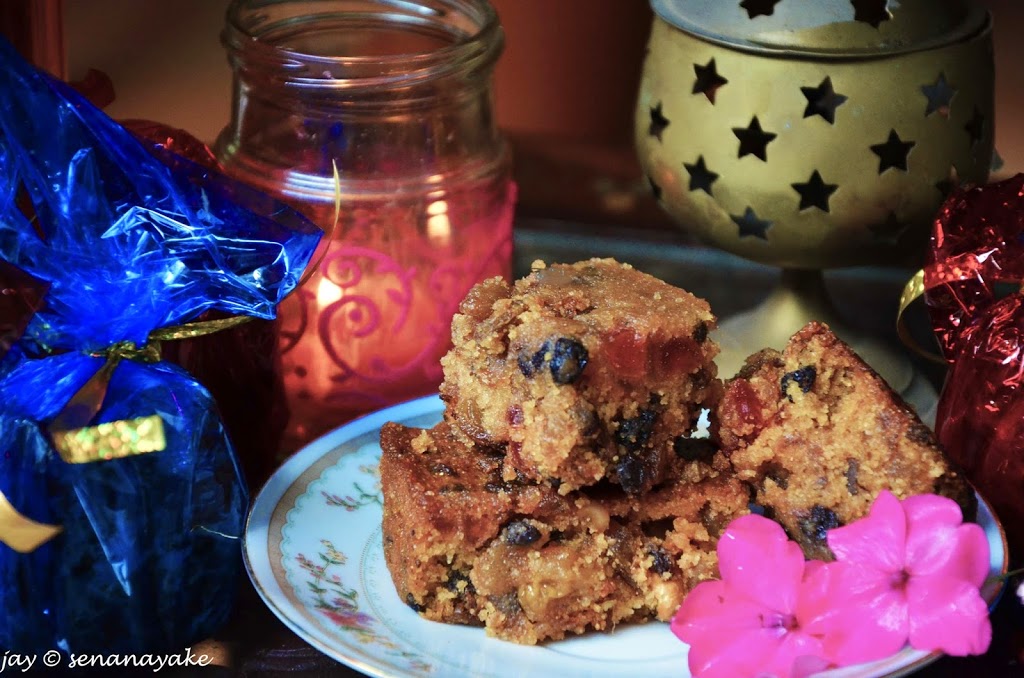 The Holy Grail of Christmas, that recipe which makes even the most seasoned cooks shudder, a family secret guarded with life – that is what the Sri Lankan Christmas cake recipe is for most out there. Notoriously difficult to get right, it is a rich, sumptuous dream when got right and a most horrendous nightmare if done wrong. Most families have their own secret recipe for obtaining that perfectly balanced cake and families (we Sri Lankans have families to put entire villages to shame) are often seen getting together to cut, chop and stir the cake together months before Christmas. This recipe is my own adapted by several recipes, tried and tested through trial and error through the years and finally, nailed it. Enjoy!
Get the recipe at http://www.peckishme.com/oh-christmas-cake/
Sri Lankan Love cake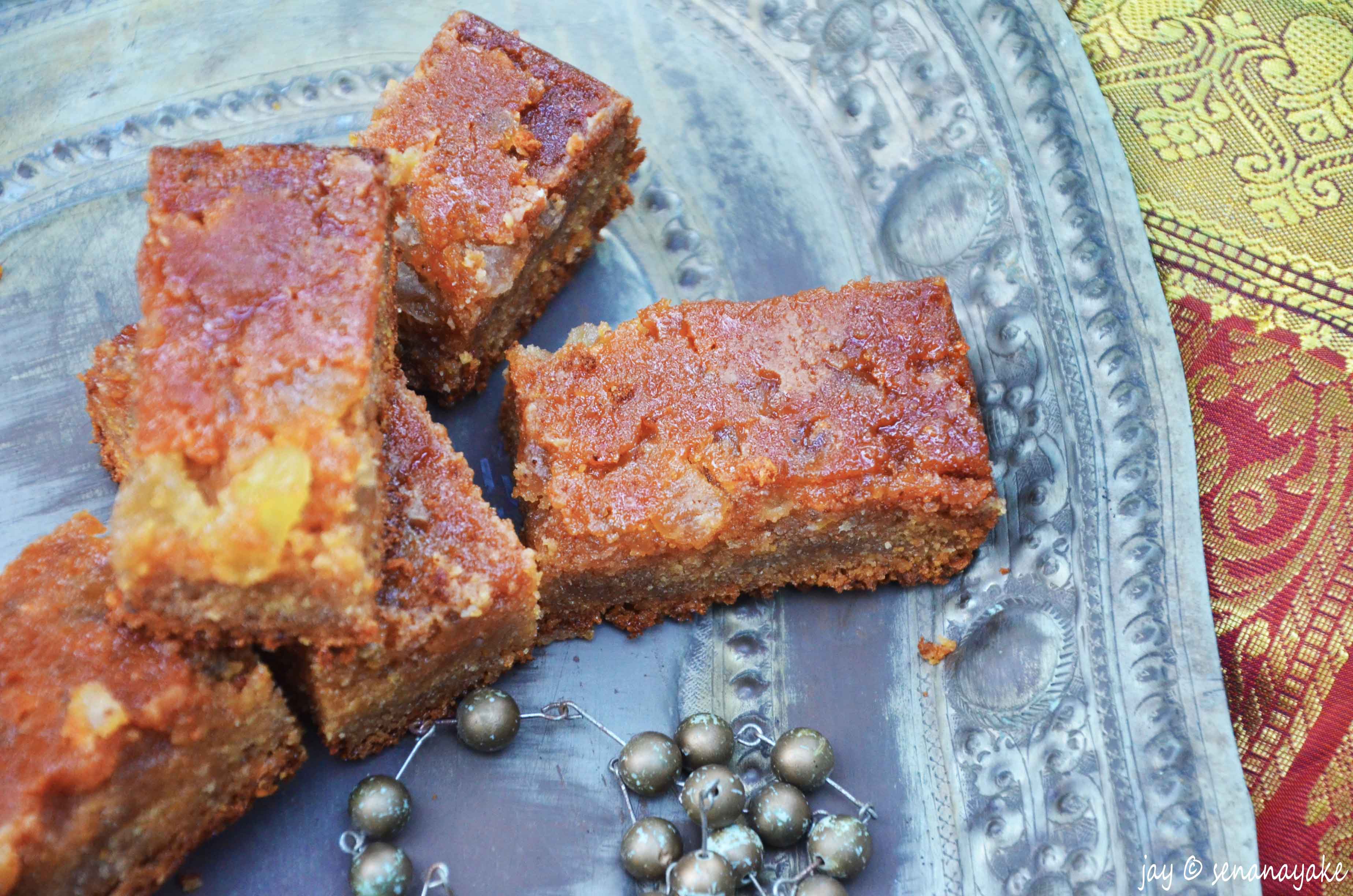 This is perhaps more popular than the Christmas cake which tends to be a little too fruity for some folk. A mixture of honey, semolina, pumpkin preserve and spices, the Sri Lankan Love Cake is often used as a substitute for Christmas cake. But really, there's no real occasion for enjoying Love Cake at any time of the year.
Get the recipe at http://www.peckishme.com/love-cake-essentially-sri-lankan/
Bibikkan (Sri Lankan coconut cake)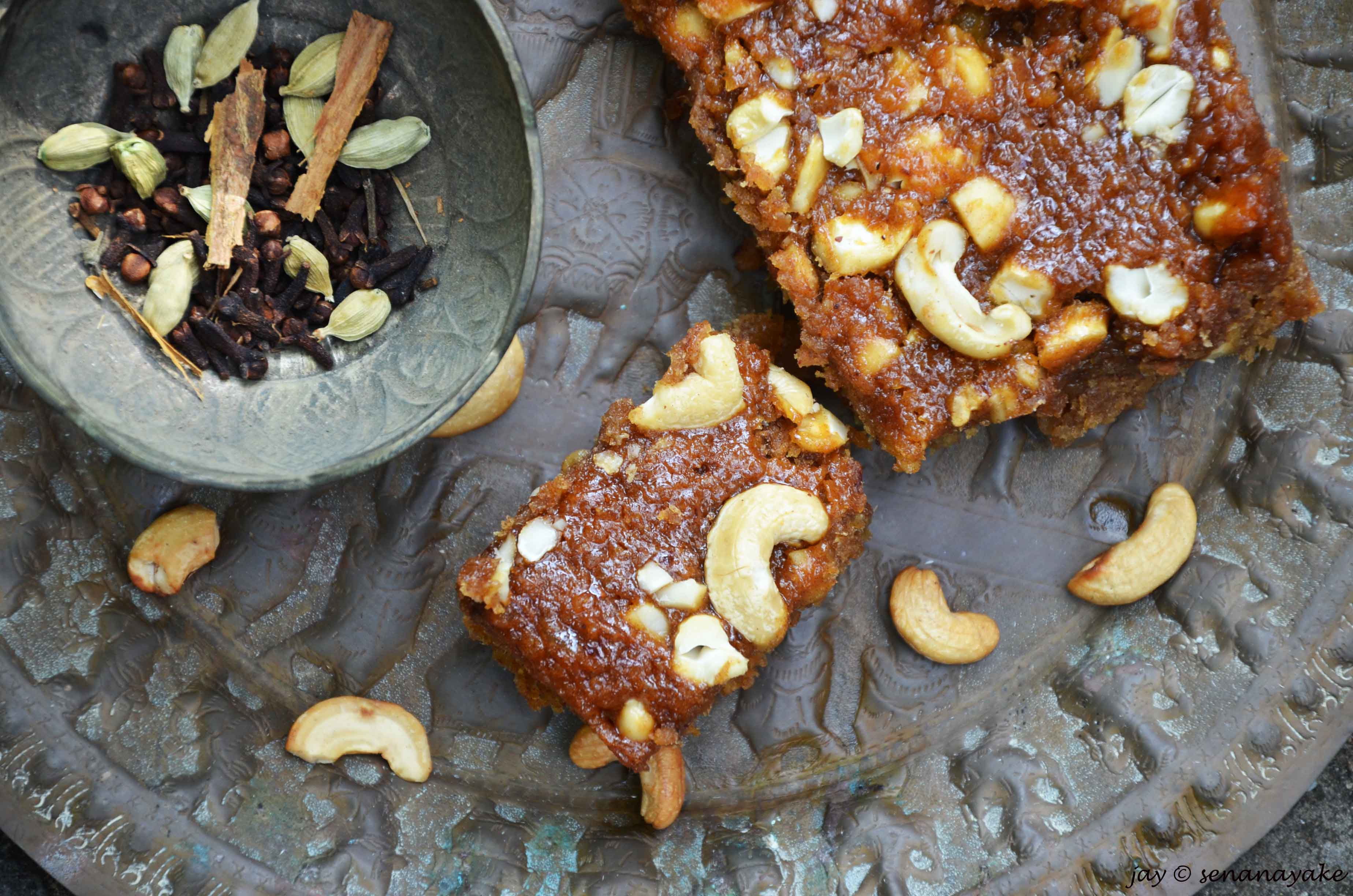 Oh the richness of it! Luscious kithul jaggery, coconut, cashews and spices combine together to create this very Sri Lankan treat. You will only find the likes in Sri Lanka and I personally believe that this is a representation of our little paradise island – its richness, its culture and the sheer exoticism of it all.
Get the recipe at http://www.peckishme.com/bibikkan-traditional-sri-lankan-recipe/ 
Spiced banana cake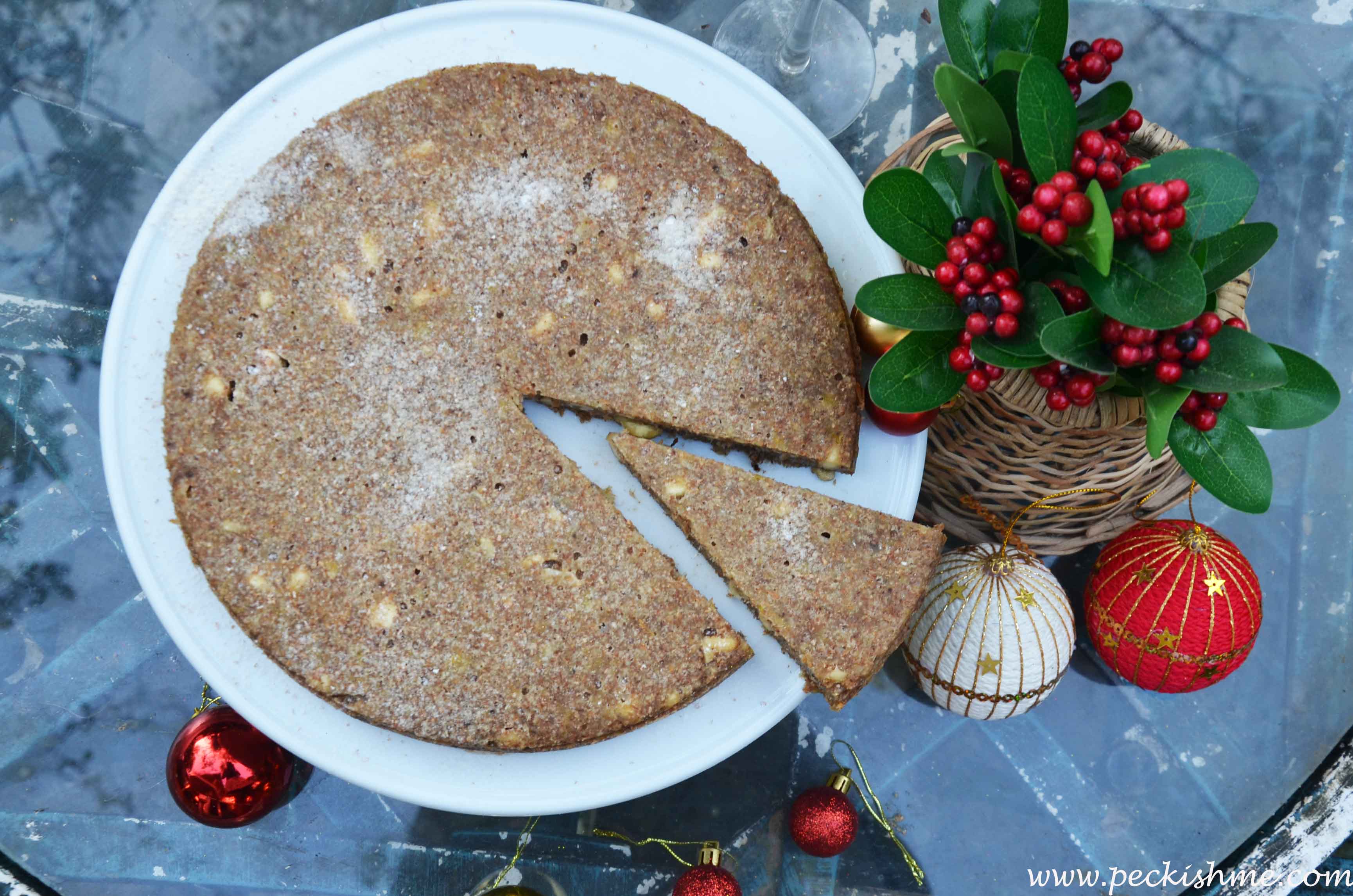 If you are tired of Christmas cake and the love cake and simply, the sugary sweetness of it all, this is perhaps the right cake for you. Laden with cashewnuts and made with wholewheat flour, this is deliciousness  that is actually good for you.
Get the recipe at http://www.peckishme.com/spicy-banana-nut-cake/
Chocolate fudge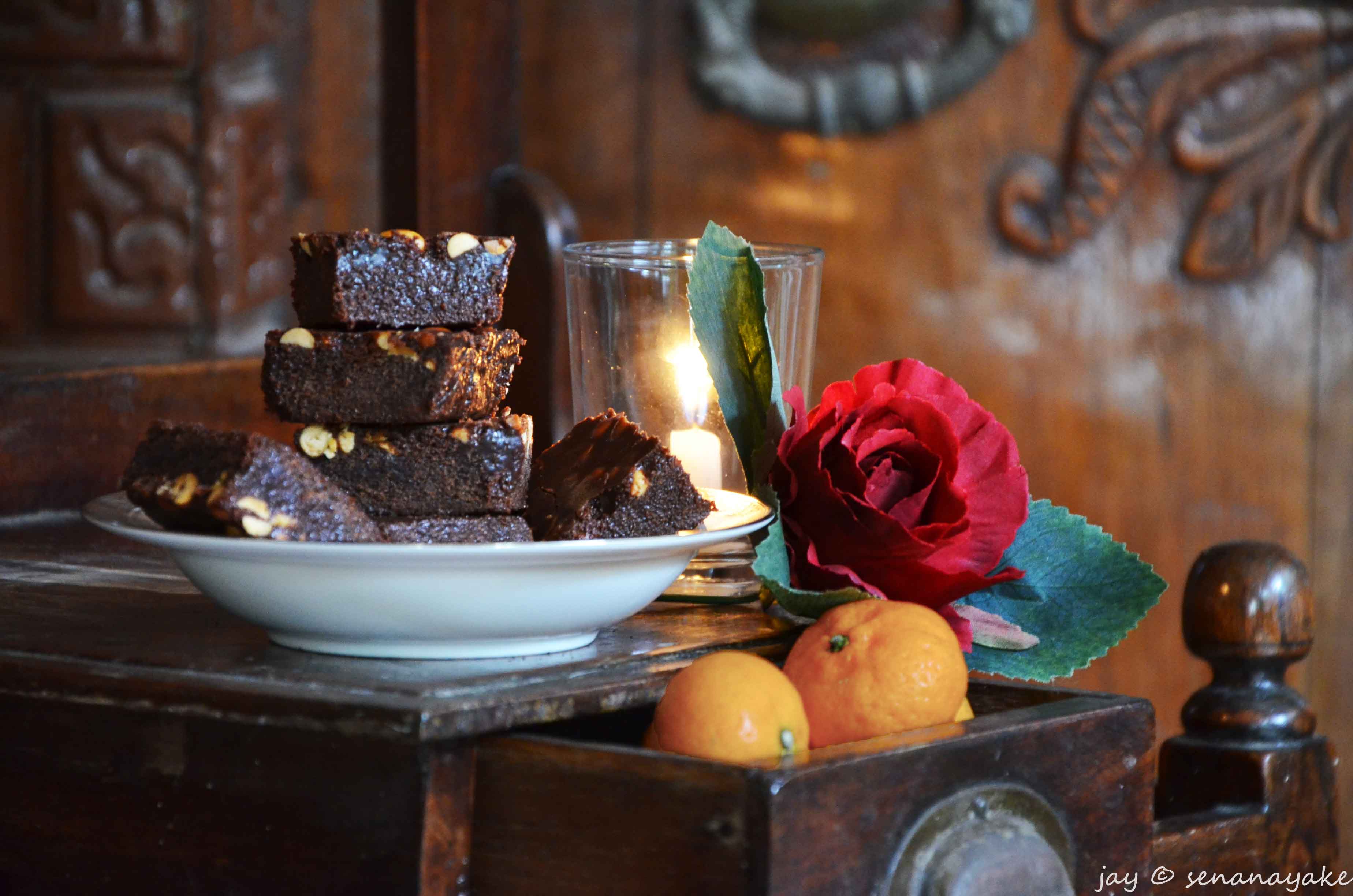 Let's face it, there really isn't a time nor a place for chocolate fudge. This decadent fudge is ideal to be served at your Christmas table (for what season is more fitting than Christmas for excessiveness) and will leave you feeling so bad while feeling so good. (Don't worry, we've all been there).
Get the recipe at http://www.peckishme.com/chocolate-fudge-for-christmas/
Bailey's Chocolate Fudge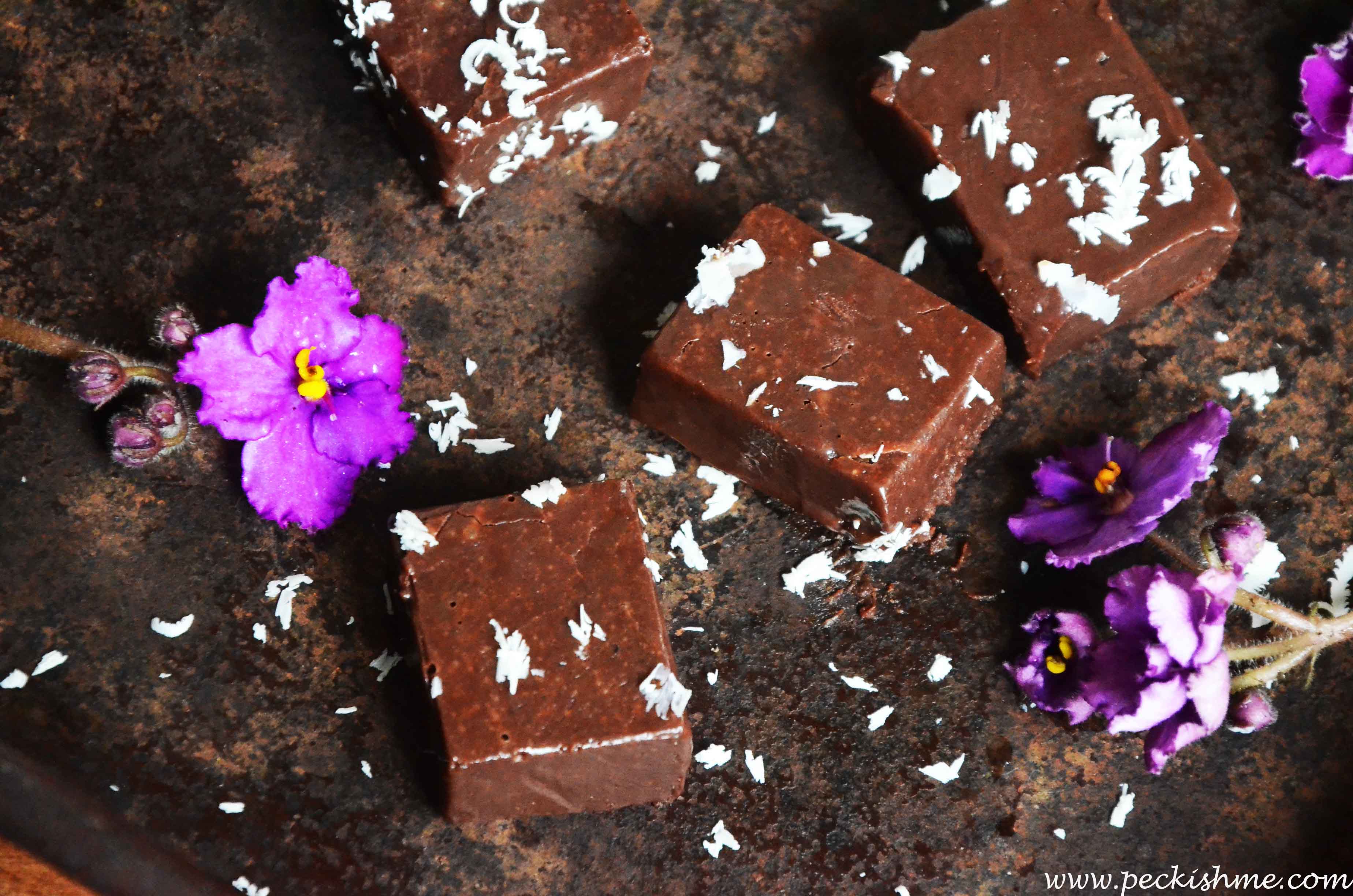 Rich, dark chocolate, silky smooth on the tongue practically melt in the heat of the mouth. It is not too sweet as amidst the sweet richness one is zinged with the Irish cream, the zesty, feisty Irish bolts simply coursing through all that chocolate to send you into orgasmic delight. This is much more than just boring old chocolate fudge. This is the fudge that you simply gotta make this Christmas or die  trying!
Find the recipe at – http://www.peckishme.com/baileys-fudge-a-chocolate-fudge-you-arent-likely-to-forget-in-a-very-long-time/ 
Buttery Caramels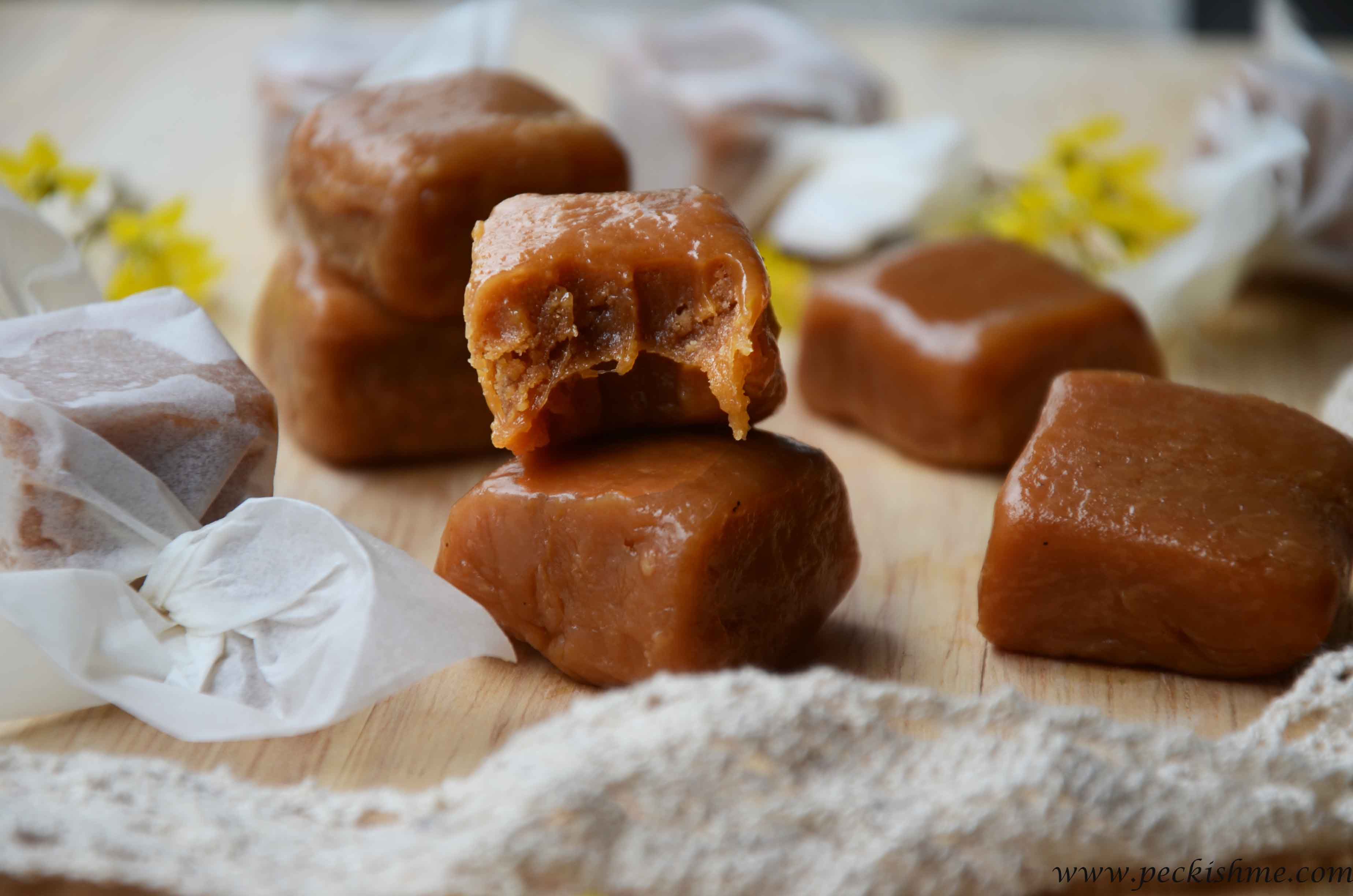 Rich, buttery caramels simply made for the season of decadence – the fact that it isn't Christmas has never held me back from making these throughout the year. Wrap them up with oil paper and present them in dainty glass jars – these wonderful caramels are ideal for gift giving or simply, gobbling them up all by yourself!
Get the recipe at http://www.peckishme.com/homemade-buttery-caramels/
Candy cane cookies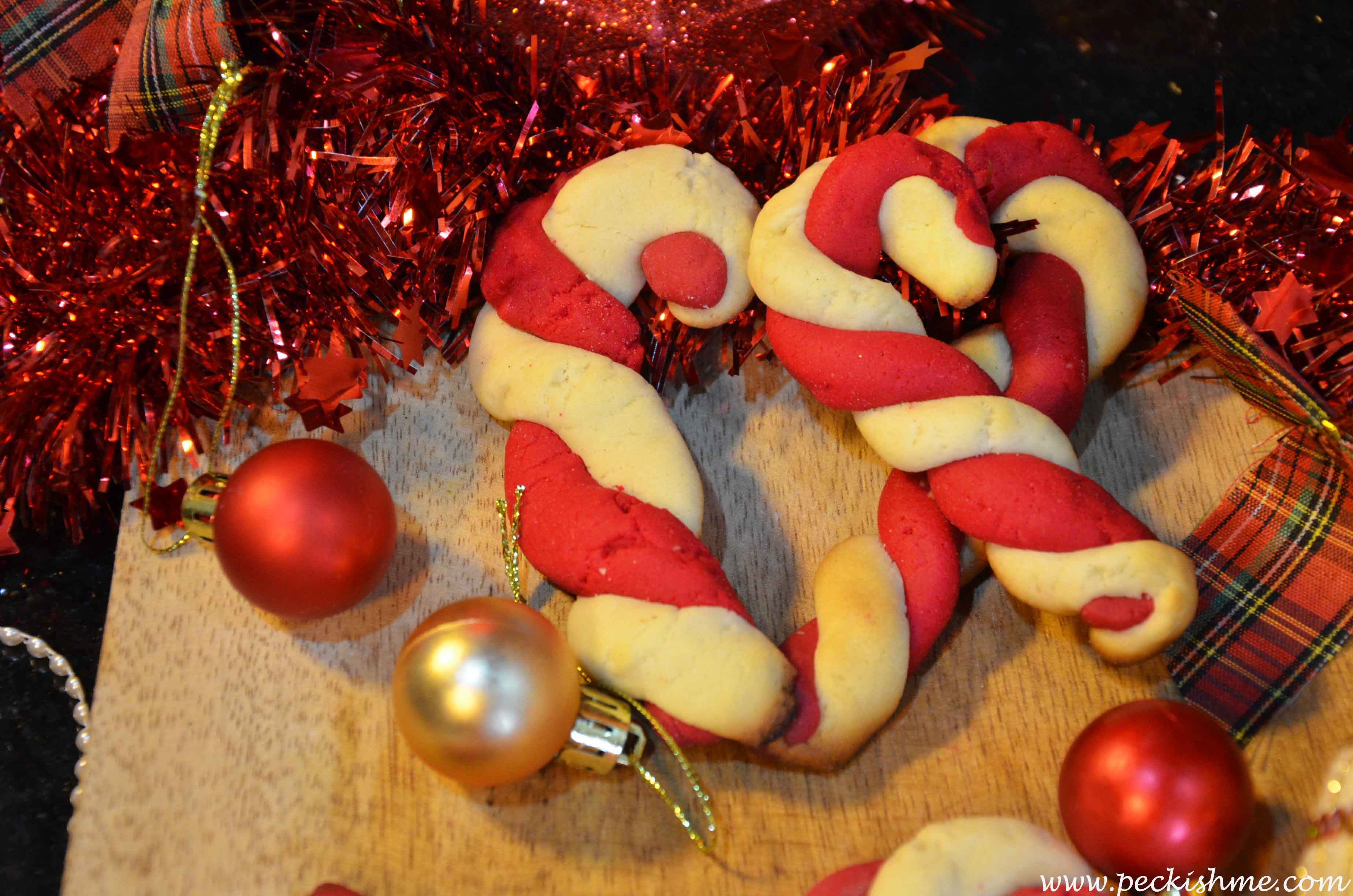 Here's something pretty! These beauties can be made well before hand and stored in an airtight container for future use. You can even get your kids enlisted to help out for making these and later on, hang them on your Christmas tree! (Recipe video)
Get the recipe & see the video at http://www.peckishme.com/candy-cane-cookies-recipe-video/
Christmas tree ornament cookies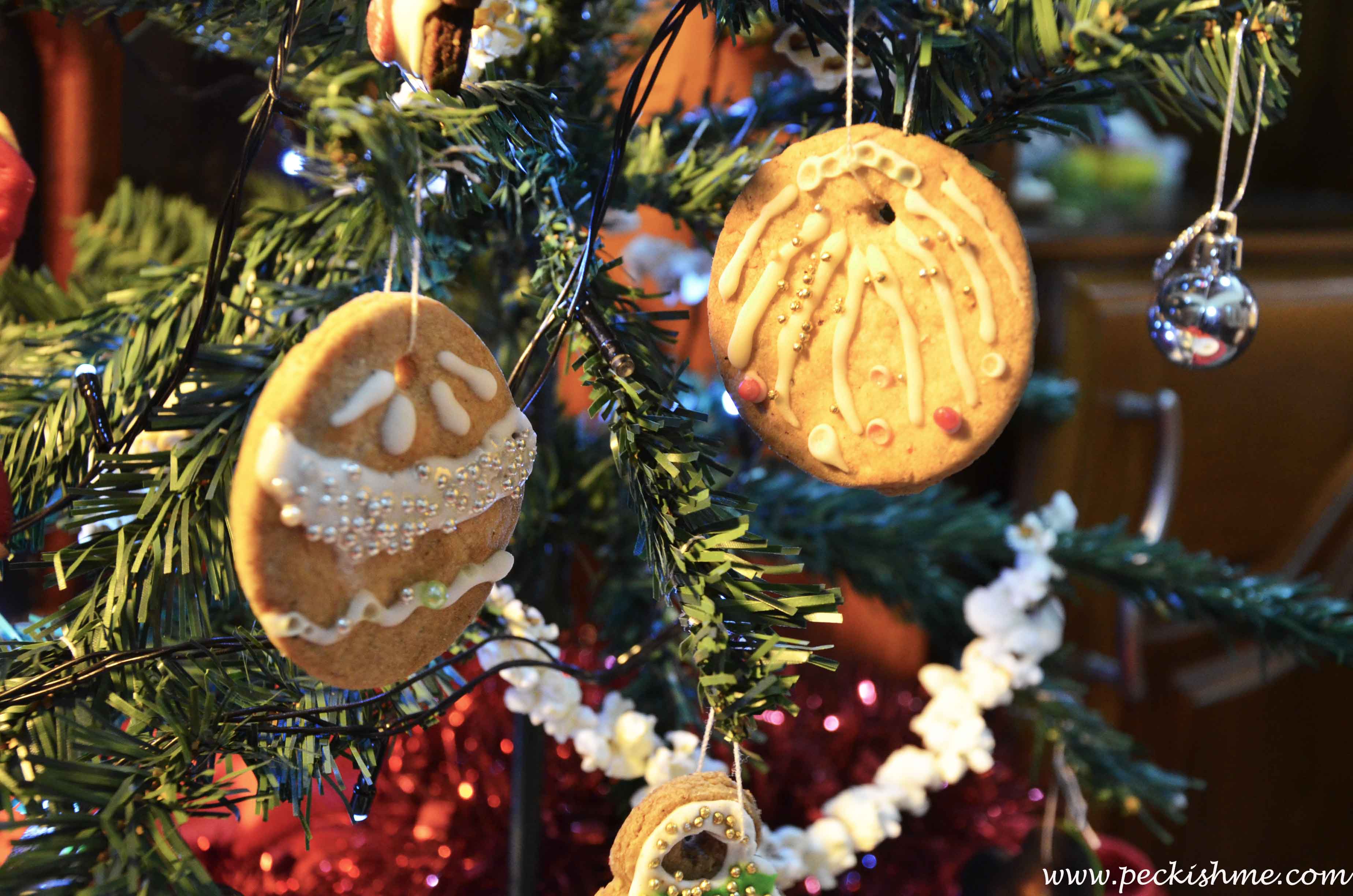 Speaking of cookies, here's something that you can hang on the Christmas tree as well. Spicy cookies beautifully decorated and strung up on a string. Again, get your kids to help out. The will love the chance to much around with colors and knick knacks (and actually get done something productive).
Get the recipe & see the video at http://www.peckishme.com/edible-christmas-tree-ornaments-christmas-cookies-recipe/
Christmas herb bread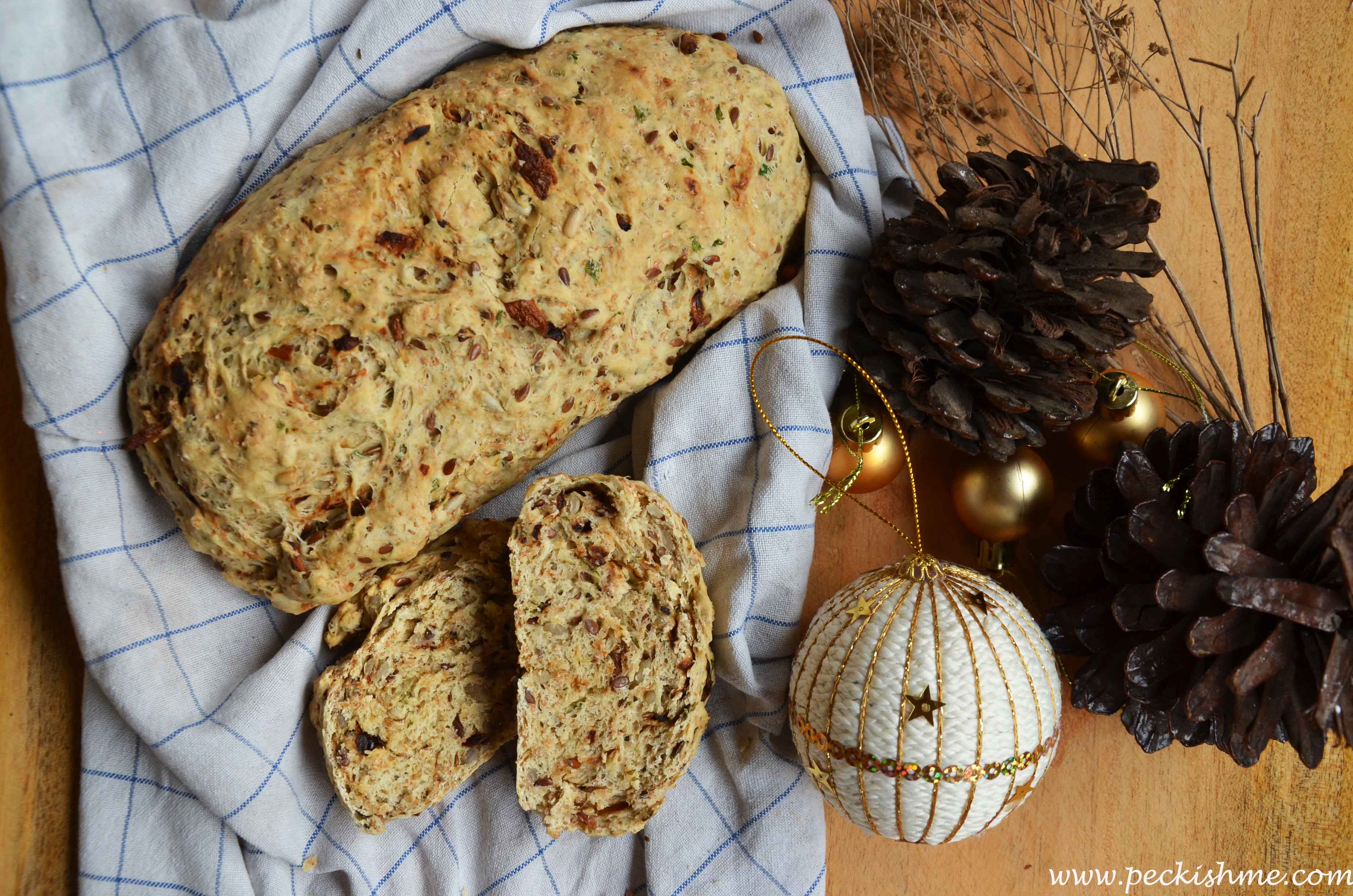 No Christmas is complete without a bread and here is a new sort of bread that you can try out this year. Filled with aromatic spices and nuts, this bread smells like stuffing and is delicious too!
Get the recipe & watch the video http://www.peckishme.com/christmas-herb-bread-diy-breads-christmas/
What to drink for Christmas
Eggnog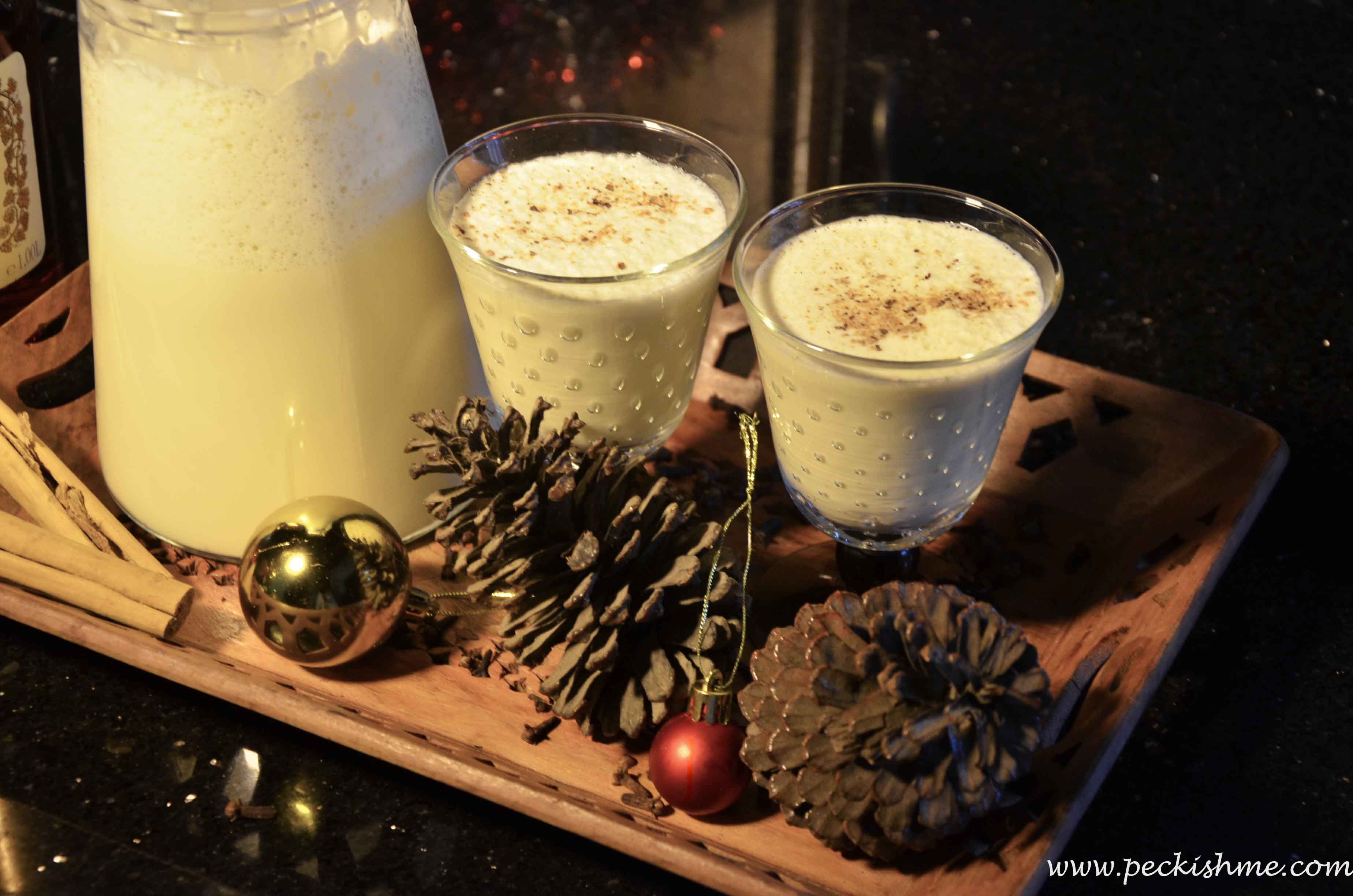 This is perhaps the most know of Christmas cocktails. A combination of eggs, brandy and cream, even I balked before trying this out. But after trying this recipe, I cannot have enough of it!
Get the recipe & watch the video at http://www.peckishme.com/lets-hog-eggnog-christmas-recipe/
Milk wine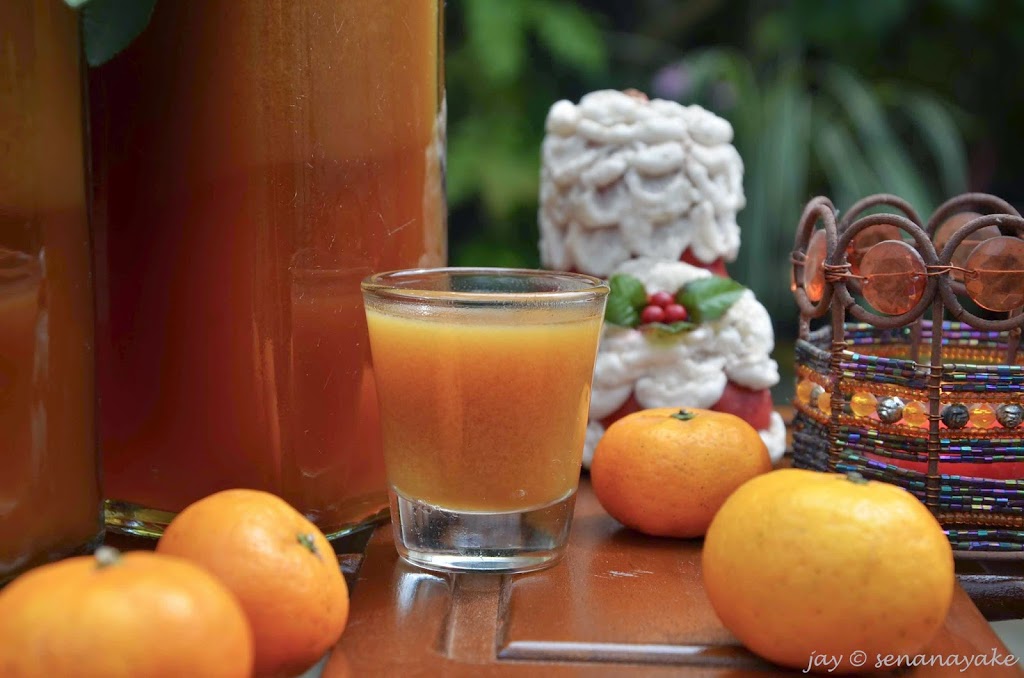 A mixture of milk, arrack, orange juice and spices strained and fermented until it achieves that beautiful golden hue. This recipe is yet another closely guarded family secret that through strenuous testing, trial and error I have managed to perfect.
Get the recipe at http://www.peckishme.com/milk-wine-essentially-sri-lankan/
King coconut wine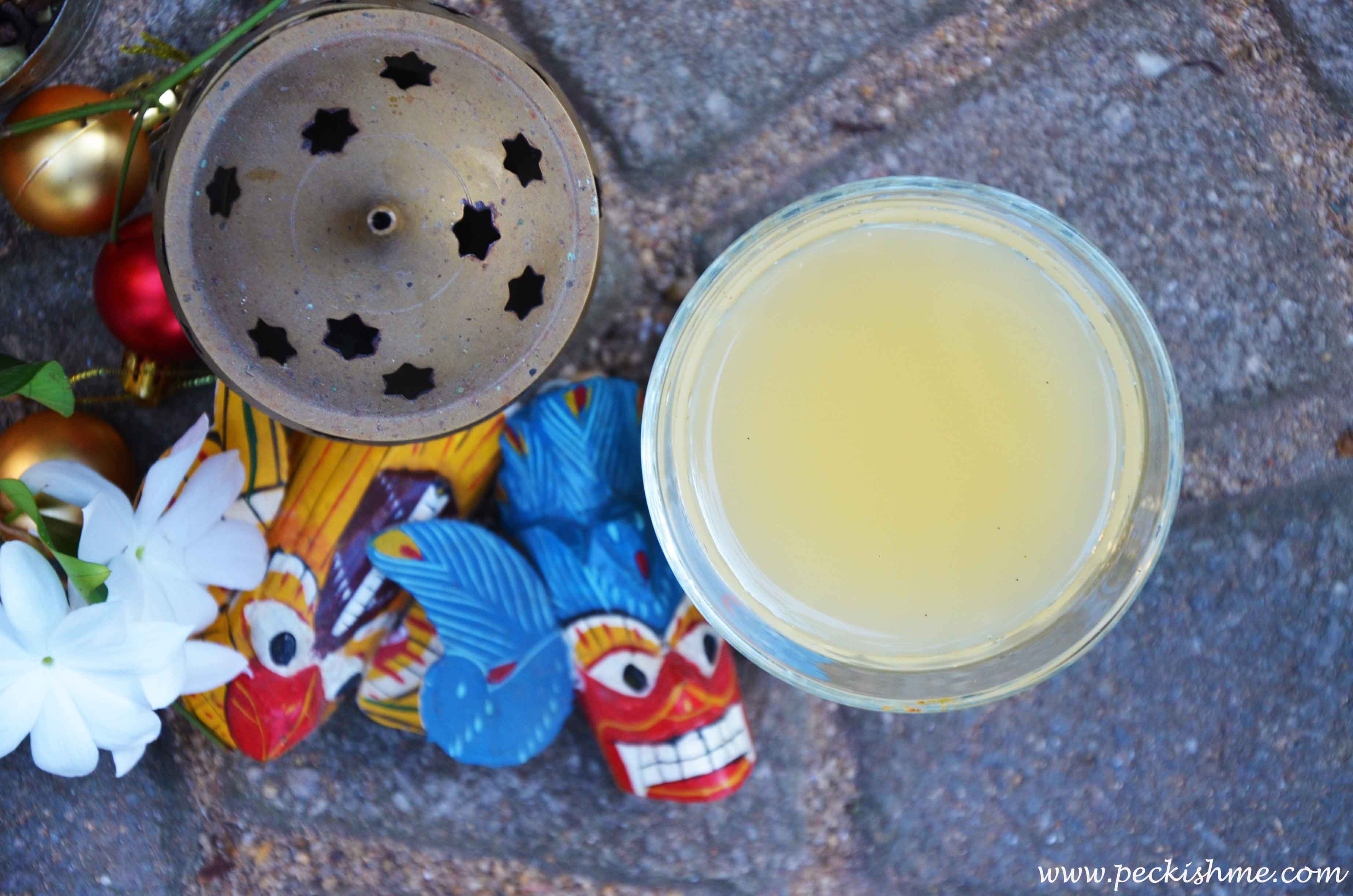 Another traditional recipe unique to Sri Lanka. Made from fermented king coconut water, this is another recipe that nobody really wants to share. I found it somehow and want to share with you so that you too can try it out
Get the recipe at http://www.peckishme.com/king-coconut-wine-sri-lankan-homemade-wines/
White hot chocolate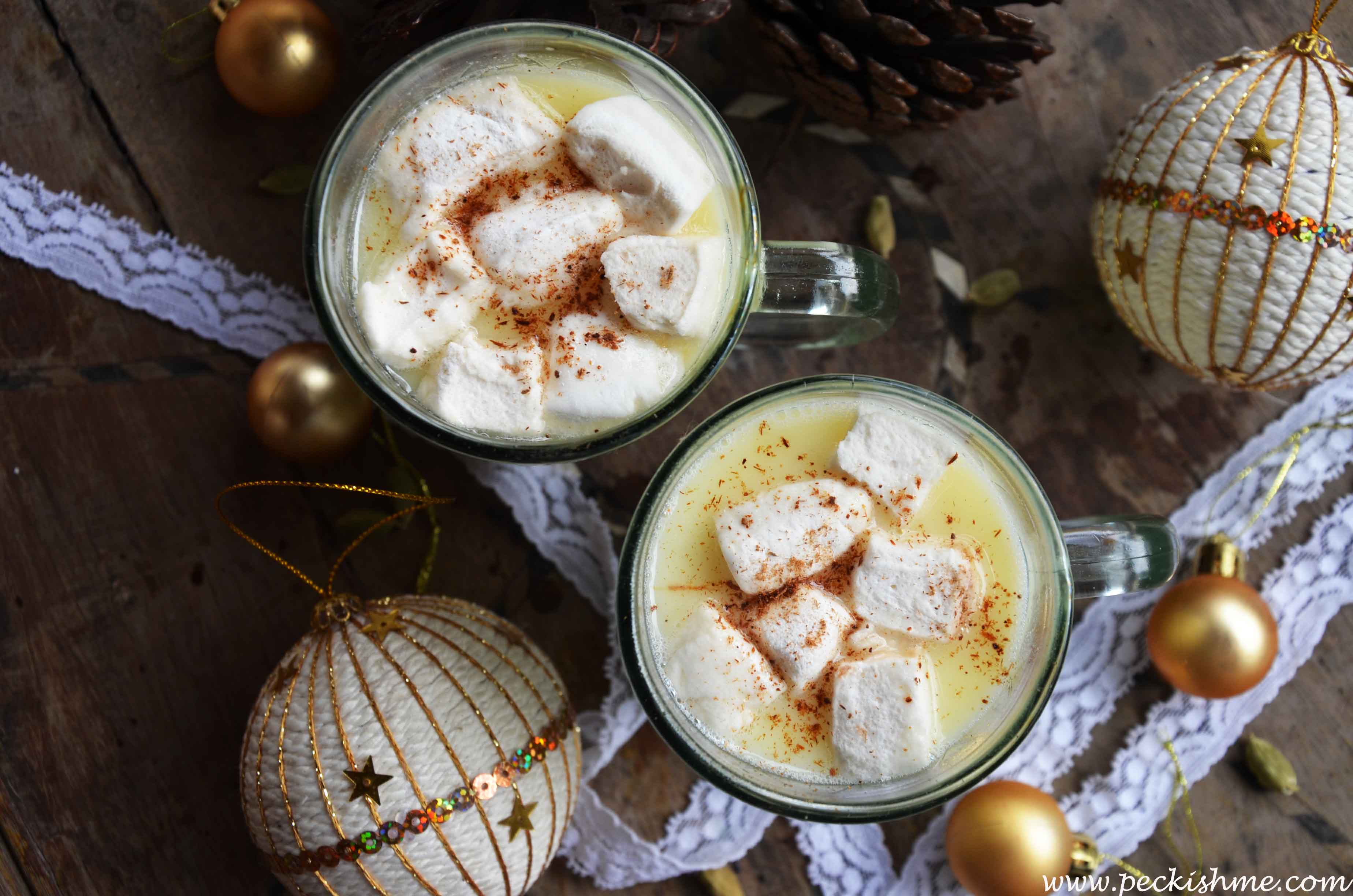 This one's for the sweet toothed. A delicious combination of white chocolate and spices, it uplifts, warms and comforts.
Get the full recipe at http://www.peckishme.com/white-christmas-a-white-hot-chocolate-you-cannot-resist/
Ginger spiced cider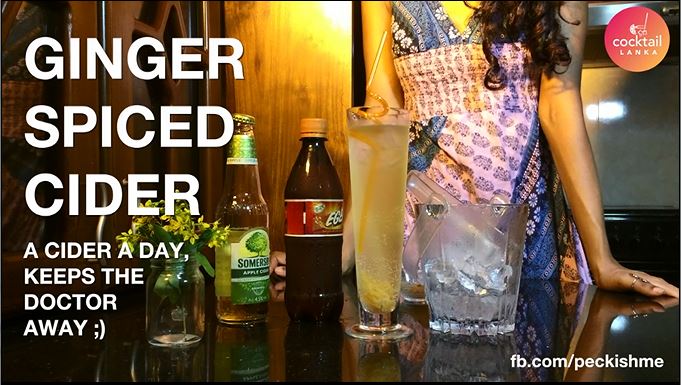 Here's one for our thirsty, sweaty weather.  Serve this up to visiting family and friends and rest assured, you will be hounded down for the recipe.
Check out the recipe& video at http://www.peckishme.com/ginger-spiced-cider-cider-cocktail/