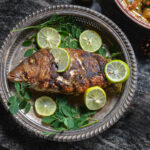 Yield: 2 servings
Prep Time: 15 minutes
Cook Time: 30 minutes
Print
Thai style crispy fish
Ingredients
Instructions
 Combine the soy sauce with salt & pepper and rub all over the fish including the cavity. Set aside for 15 mins.
 Dust the fish all over with rice flour.
 Spray both side with oil and transfer to the Air Fryer basket.
Set the air fryer to 180c and let fry, turning the fish around half way. The air frying time depends on the air fryer you are using. Simply turn off when the fish skin begins getting crispy. For me, it takes around 20 mins.
Meanwhile, combine the dipping sauce ingredients in a bowl and set aside.
Transfer the crispy fish to a plate. Top with chopped spring onion, coriander leaves and peanuts
You probably know by now how reluctant I am to eat fish. Whenever I try fish it has to be deep fried to get rid of all that fishy smell and taste and I am, in fact very aware of how unhealthy this is. So this is where an air fryer actually comes in handy.
And this partcular fried fish recipe is something I go back to over and over because of (a) how easy it is and (b) how healthy. It allows me to take in the amount of fish that is required in a balanced diet at the same time, keeping things delicious.
So no more gatekeeping! I am here to share!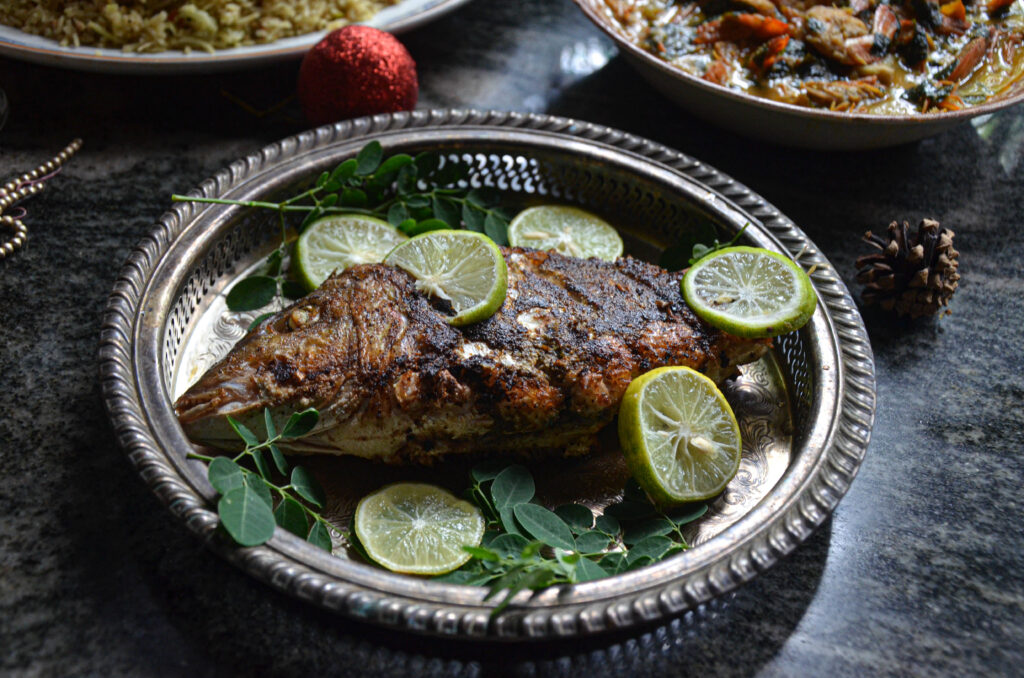 TIPS: For extra crispy fish, increase the temperate to 200°C. You could also try stuffing the fish cavity with aromatics such as chopped lemongrass, ginger or kaffir lime leaves.