'Tis the season to be jolly, and also the season for fattening up without the regrets.
Nights in our tropical island are slightly chilly these days and what with the holiday vibe getting into our systems and all that, my fingers are constantly itching to whip up this or that, just to keep up with the season. Despite the fact that it is an eternal summer in our tropical haven, I never say no to a mug of hot chocolate, especially if it is a yummy one and embodies all the spunk of the holiday season.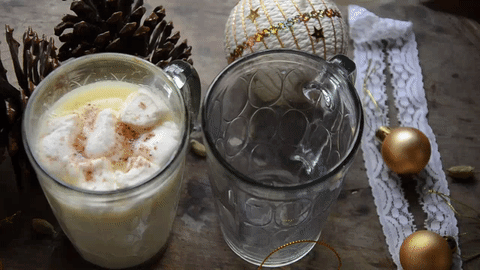 So there I was minding my own business, having a mug of hot chocolate the other day with luscious marshmallows floating on top (yum), soaking in the beautiful morning when this idea hit me. Why not a spicy, white hot chocolate? And I know for a fact that cardamom is a good friend of milk, so why not white chocolate, the more luxurious cousin of milk?
So I set to work. What I came up with was sheer delicious magic.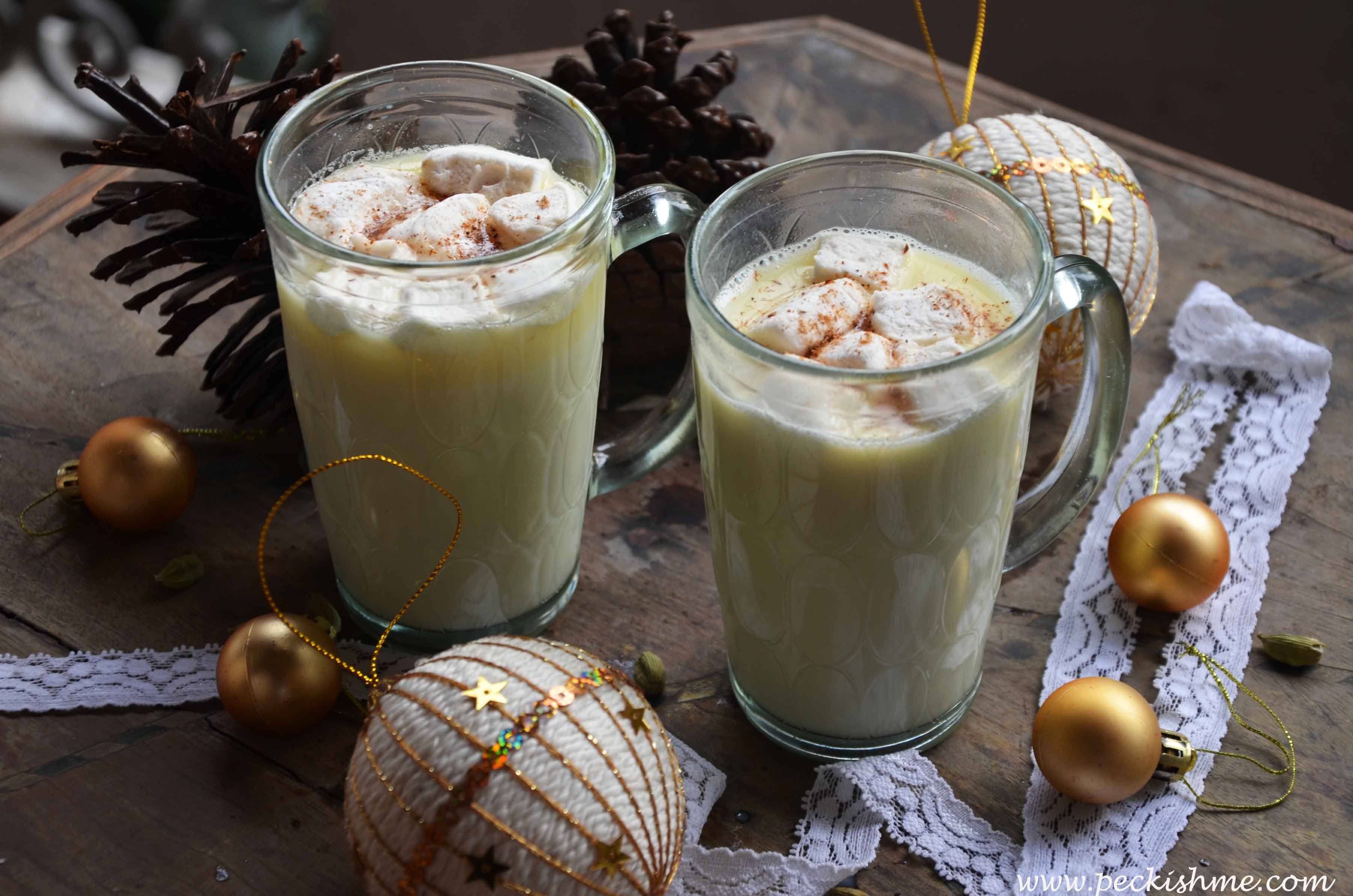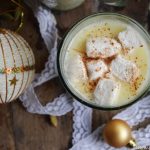 White Christmas hot chocolate
Ingredients
Instructions
Heat milk with the cardamom pods. Bring to boil. Remove cardamom pods.
Add the white chocolate. Stir till well dissolved. Sweeten with sugar as desired.
Serve in individual mugs. Top with some marshmallows. Sprinkle a pinch of powdered cardamom for extra flavor.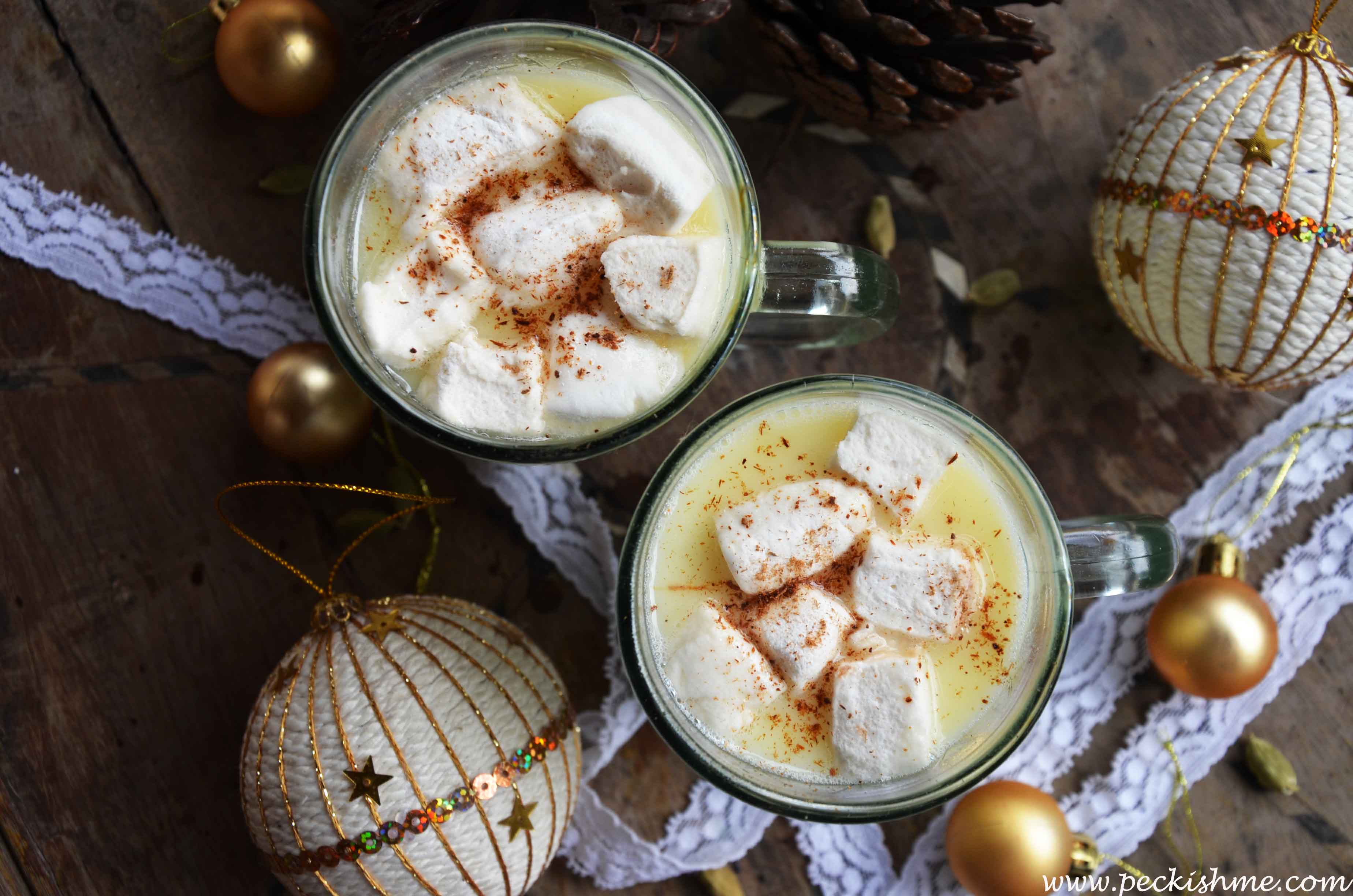 Deliciously creamy, pungently spicy, sumptuous and luxurious, flows like fine silk upon the tongue. One sip is a mouthful of love, full, rounded and rich, deep-lying sentiment lavish in its existence, aromatic and satisfying. The oriental cardamom fragrances and pierces through it all, sometimes stinging like a passionate love bite, whispering like a lover's kiss, imparted upon midnight, departed silently, softly like a thief in the night. Arabian lore, magic carpets, bringing in a sensuous warmth to the cheery chill of Christmas, a faint whiff of Arabian Nights.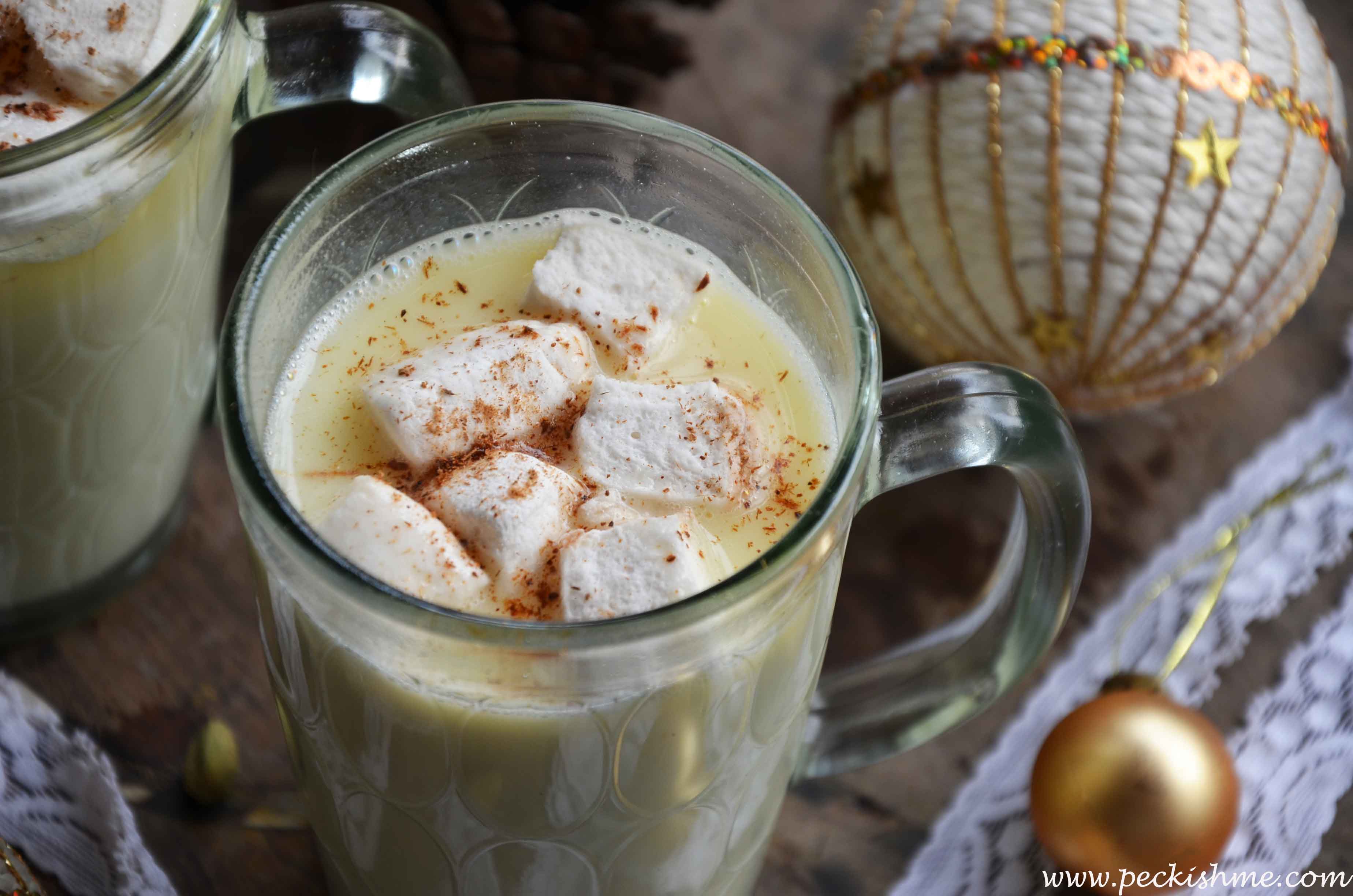 This for me, is everything Christmas – reminiscent of frosty mornings when you huddle up between the blankets grabbing on to a cup of hot chocolate for warmth. Starring out into the snow falling through misted windows, ice crystals forming from the edge of roofs, snowcapped pine trees, the refreshing scent of pine as you adorn your Christmas tree with twinkling lights. Bliss :)
This will be a lovely treat to you loved ones post dinner as you huddle around the fireplace, or if you don't have a fireplace, just the after dinner huddle with all your loved ones. We are sure your guests will appreciate your White Christmas gift to them.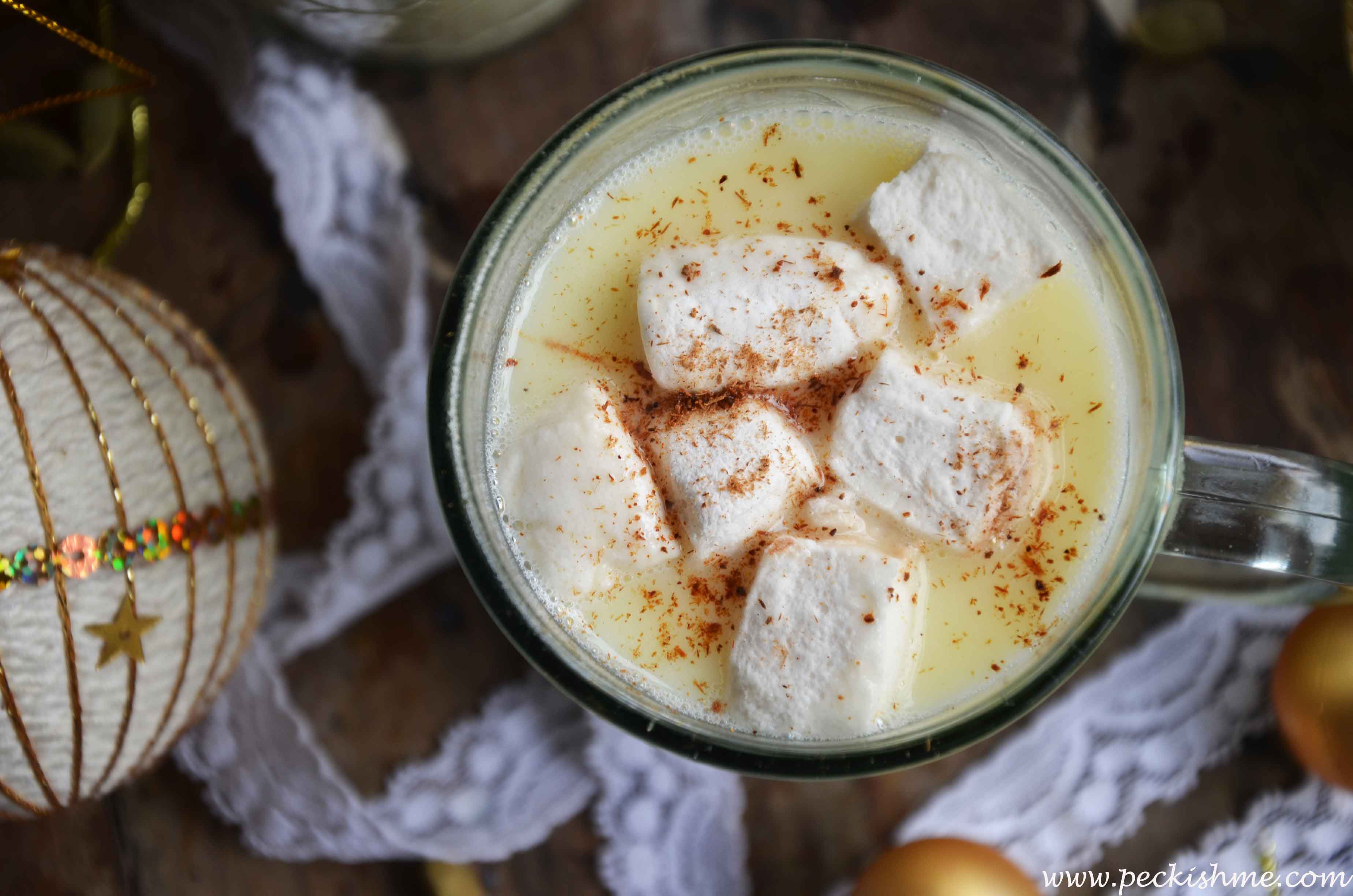 Cooking tips
It's very easy to over-sweeten this. So my advice, go easy on the sugar, Sugar ;)
A must do – use good quality white chocolate. This is crucial in churning out a good cuppa.
Also, choose unsweetened white chocolate. This will allow you to maintain that sugar balance and not sweeten it to the point of being sickly.
Now sit back, put your feet up, and enjoy your cup of hot white chocolate :)