So what really is the best thing about December for you?
For me, it's obviously the food and the festivities surrounding it. Or is it the other way round?
Paan Paan has the exact same thing in mind it seems. And for the month of December, Paan Paan has unleashed upon us hopeless gluttons its exclusive Christmas goodies collection which are available at all their outlets at 6B Alfred House Gardens Road, Colombo 03, at 98 Sri Sambuddhathva Jayanthi Mawatha, Colombo 05, or at Paan Paan – The Grill at 84 Lorensz Road
So what exactly is on offer?
Breudher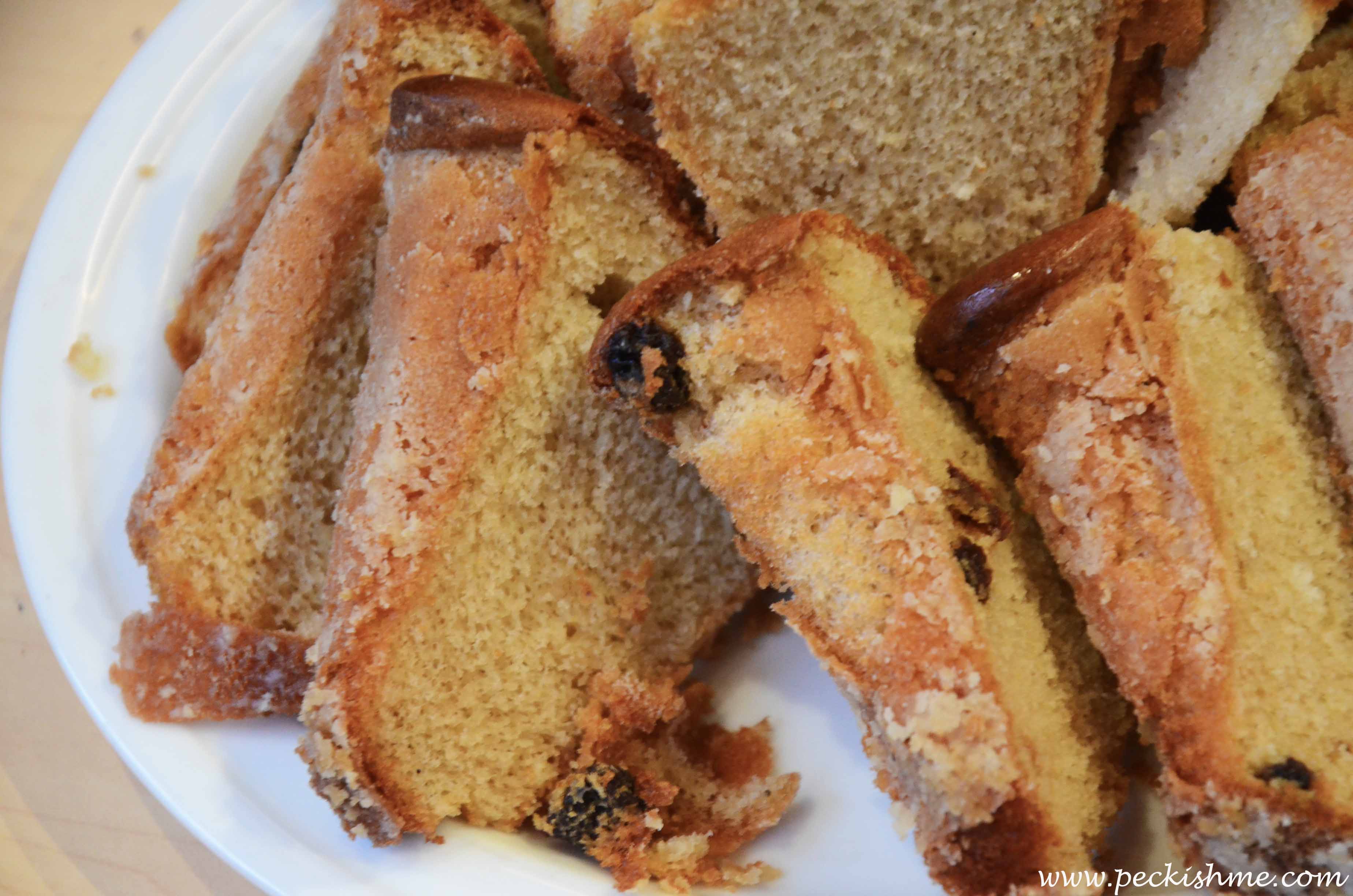 Buttery, moist and rich, the Paan Paan Breudher is one of the best breudhers I have tasted in my life. Scattered with plump raisins that just burst in your mouth as you bite in to it, the soft and crumbly bread is absolutely perfect with a slice of Dutch edame cheese.
Stollen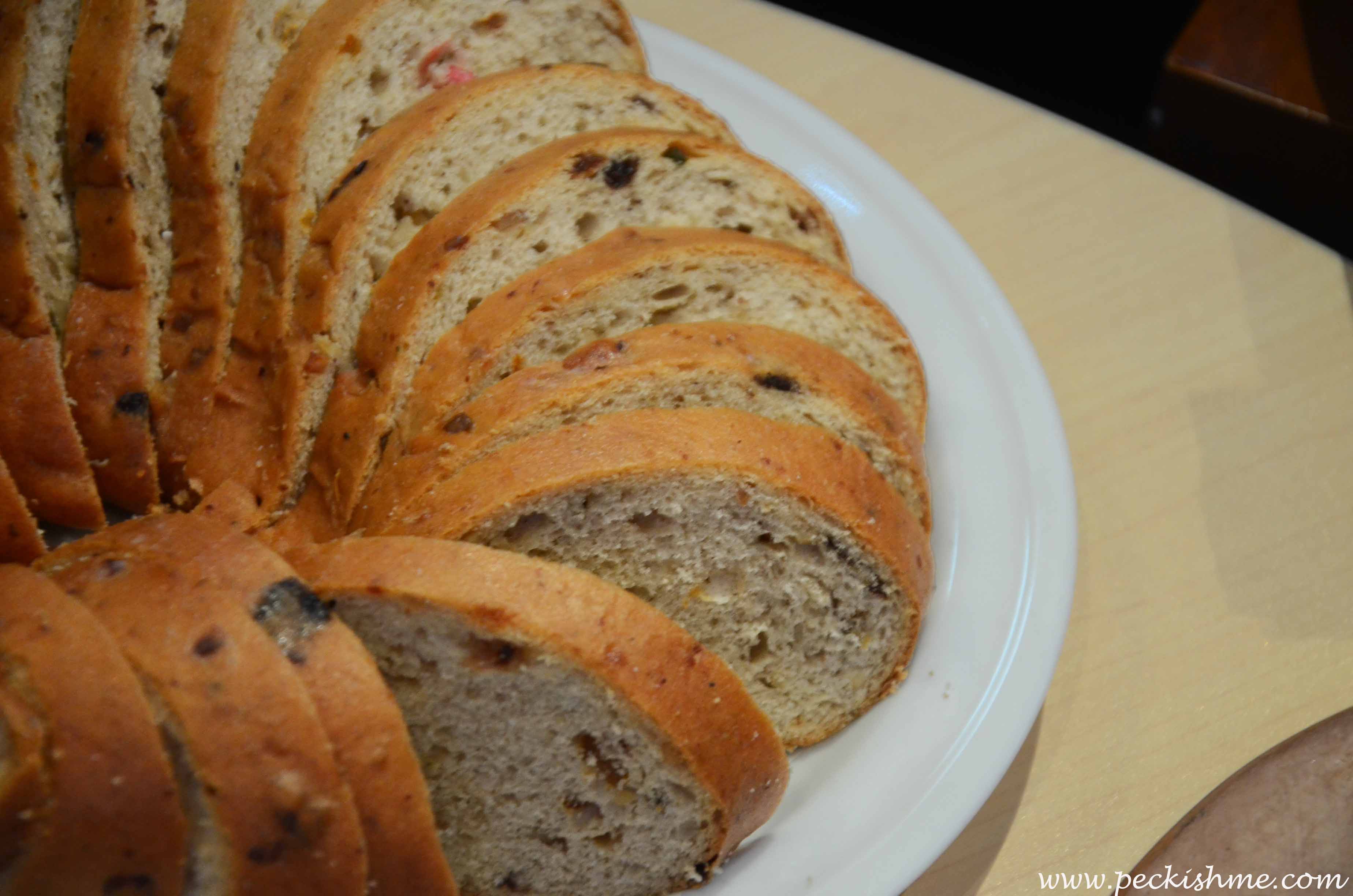 Now this is a real treat. Studded with little jewels of dried and candied fruit and little bits of marzipan, the Stollen is truly a force to be reckoned with. You do get a subtle hit of spice which blends very well with the diried fruits and the soft bread and you are transported to Christmas as you always know it.
Brioche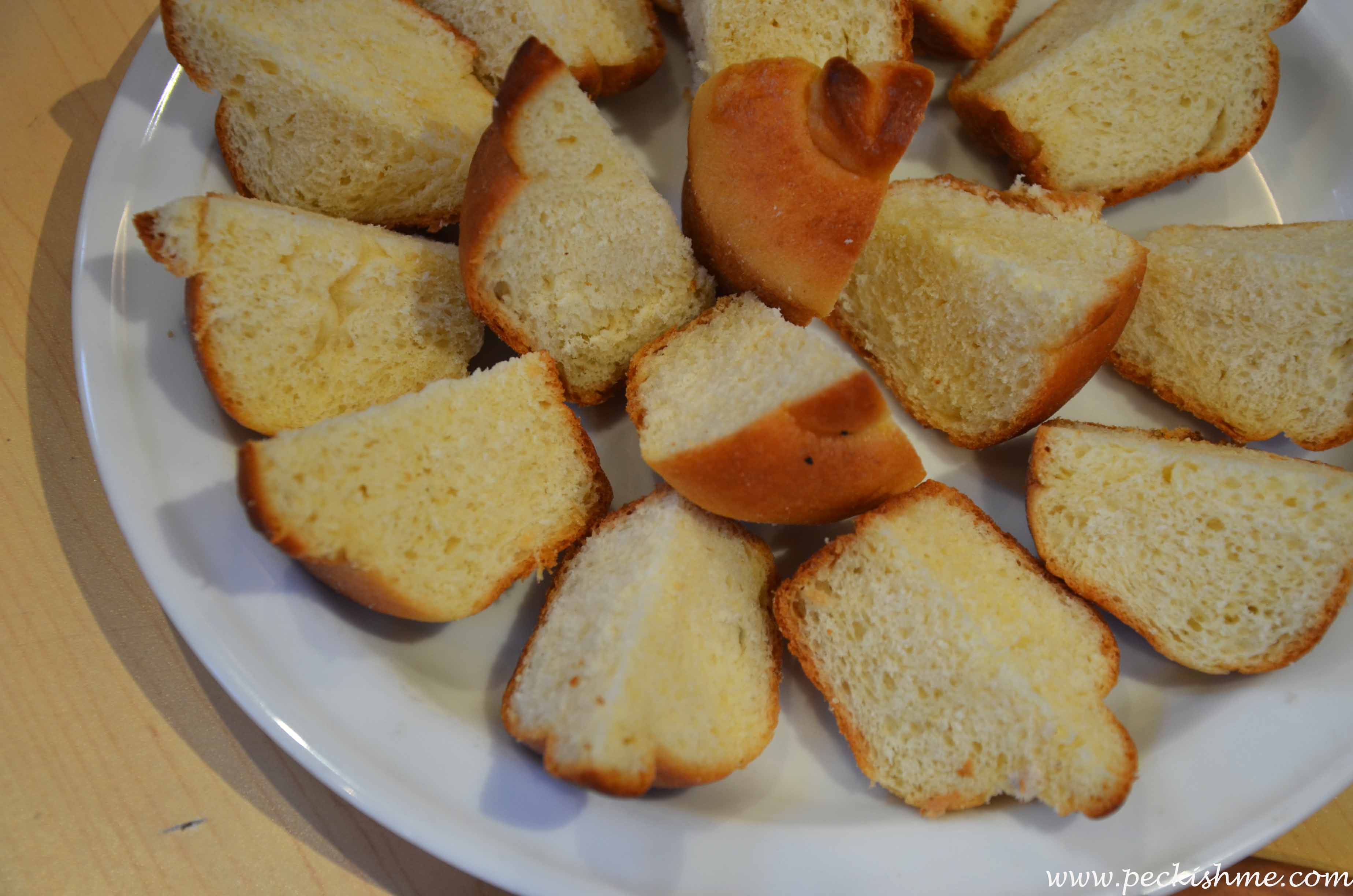 This slightly sweet bread is especially enjoyed at Christmas and is a combination of flour, plenty of butter, milk and eggs. This delightful panettone is light and fluffy with a creamy vanilla flavor and will delight your senses at every bite.
Raisin bread
This is a true novelty. Filled with juicy, plump raisins, the bread itself is light as air and is slightly sweet. This will be the perfect side dish to accompany your Christmas breakfast toasted or plan with a generous dollop of butter melting on top. You can already visualize that now, can't you?
Apart from this, Christmas cake, love cake and other traditional Christmas goodies are also up for grabs!
The launch of Best things about December was one of the best things that we have witnessed too. We, an ensemble of bloggers, Instagrammers and Tweeps were treated to a veritable feast consisting of all the Paan Paan – The Grill's specialties that simply put a smile on everybody's faces.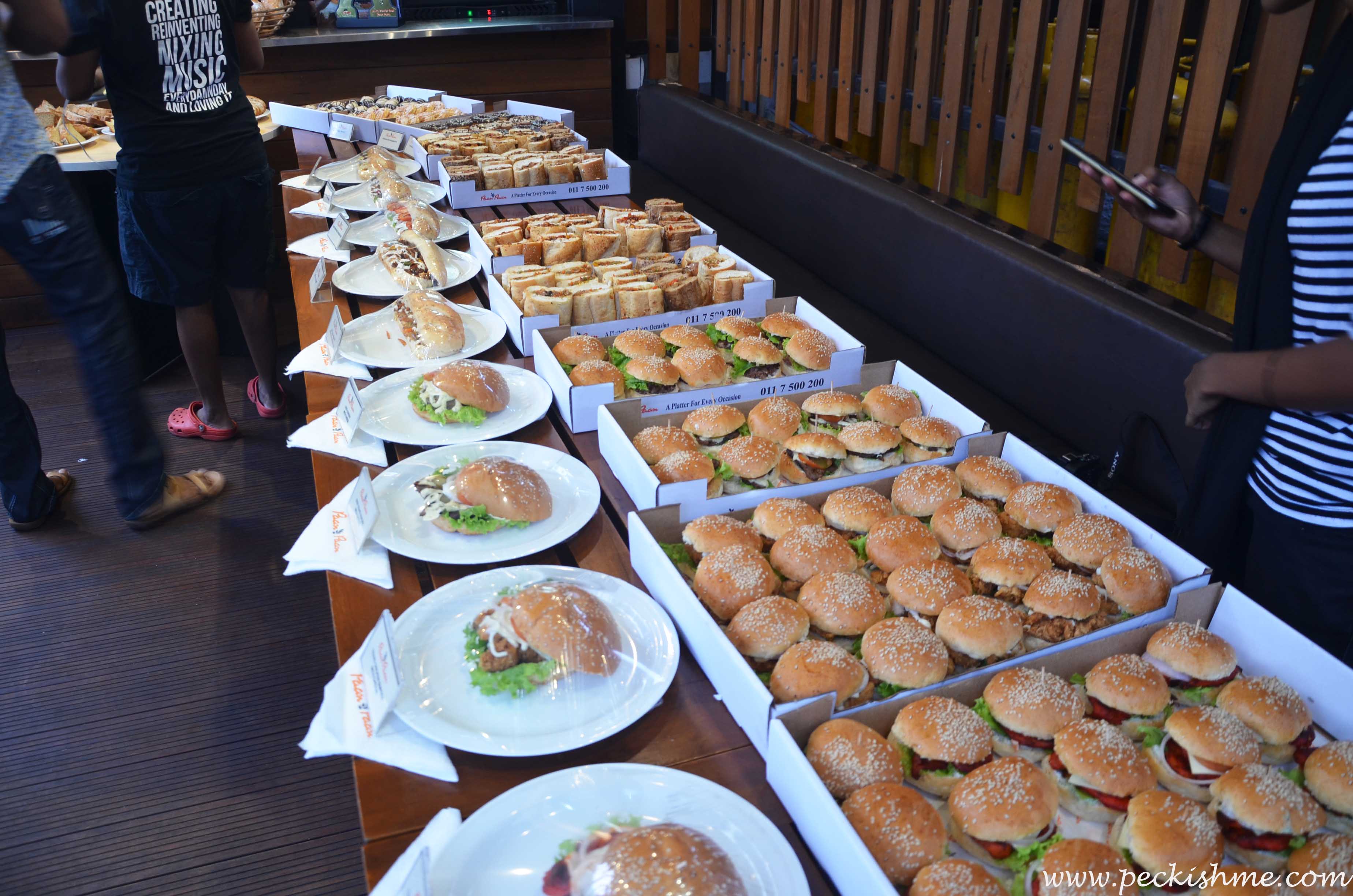 So the legendary burgers and subs were back with a bang! More about those here.
Apart from that, the chocolate and coffee donuts were absolutely decadent.
The Paris Brest which I believe was new was amazingly luscious with a simple elegance. This is an incredibly soft choux pastry filled with a creamy vanilla cloud-like filling dusted with icing sugar.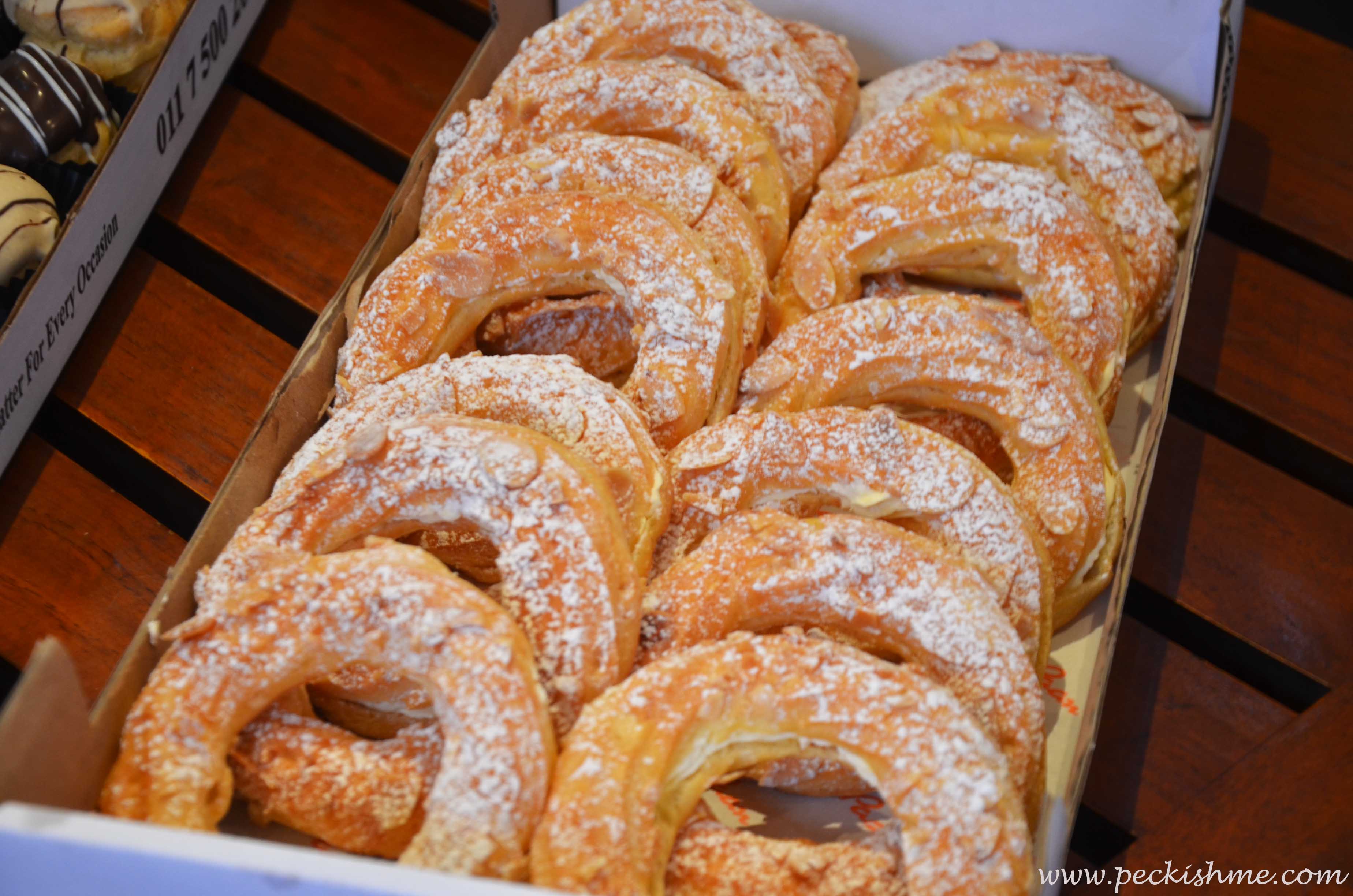 The most remarkable out of all of it for me was the iconic Kimbula Banis or the Vienna roll as it has become known as of late.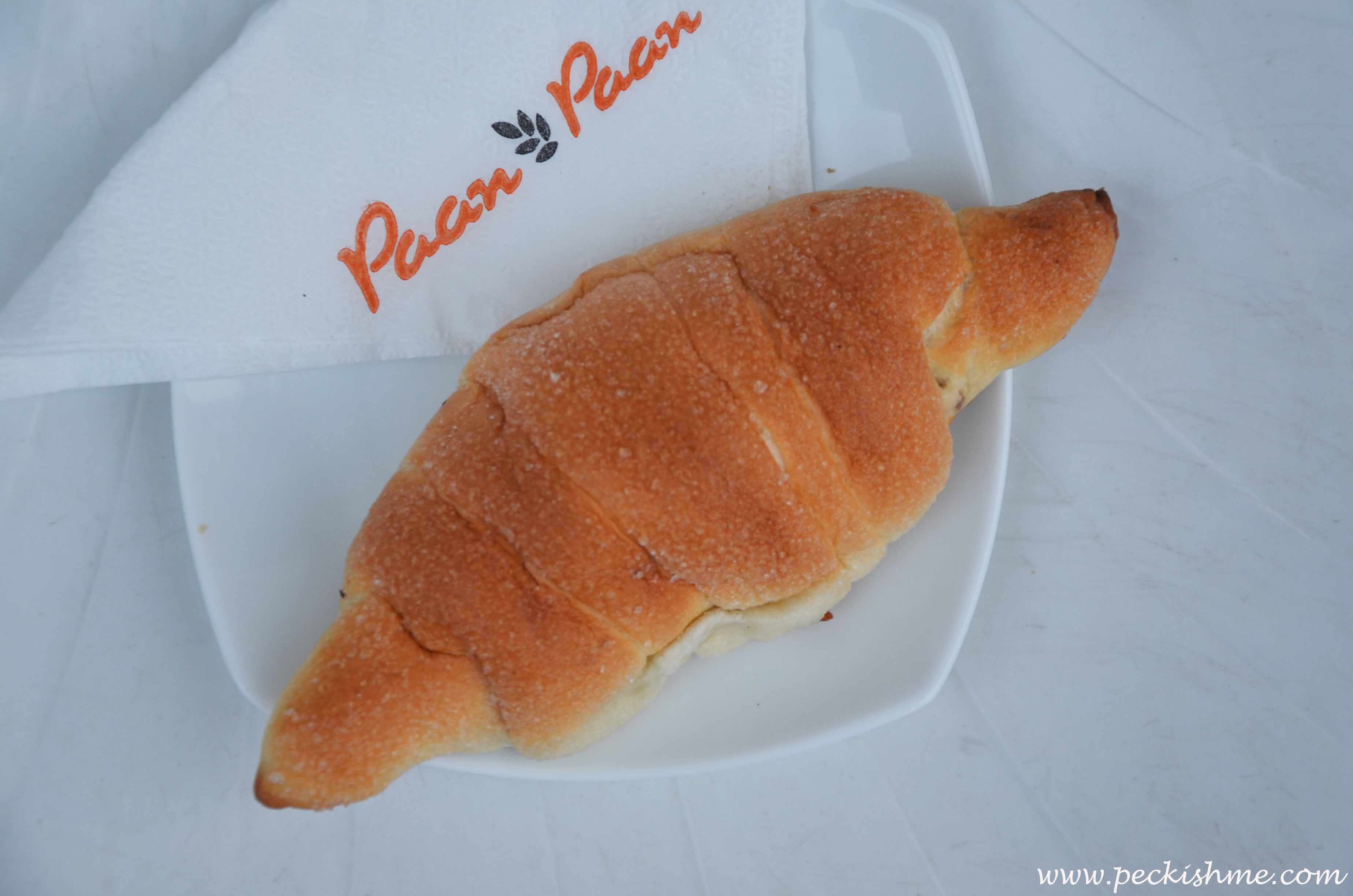 Now this was no ordinary kimbula banis as within its soft, cloud-like bread it hides a secret. The secret is a wonderfully rich jaggery filling amazingly treacly and intense which comes as a lovely surprise as you bite into it. But more on that later.
The day was special as it also happens to be Mr Aboo Yoosuf's birthday! This is the force that drives the Paan Paan brand. Speaking with him, you tend to realize his obvious love for bread – his main product, his belief and dedication in giving his customers nothing but the best. For me, this is the fact that differentiates Paan Paan from any other brand out there.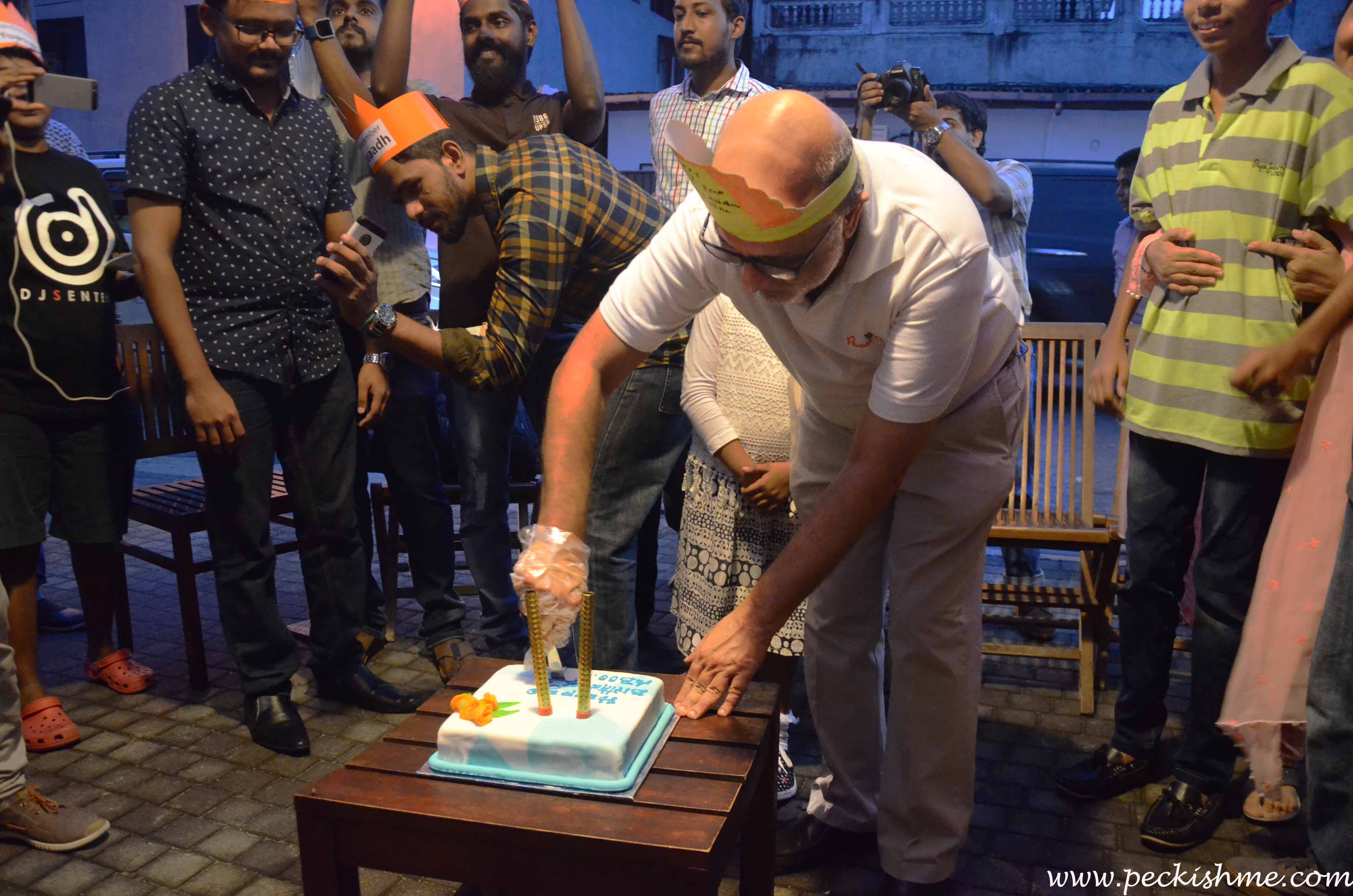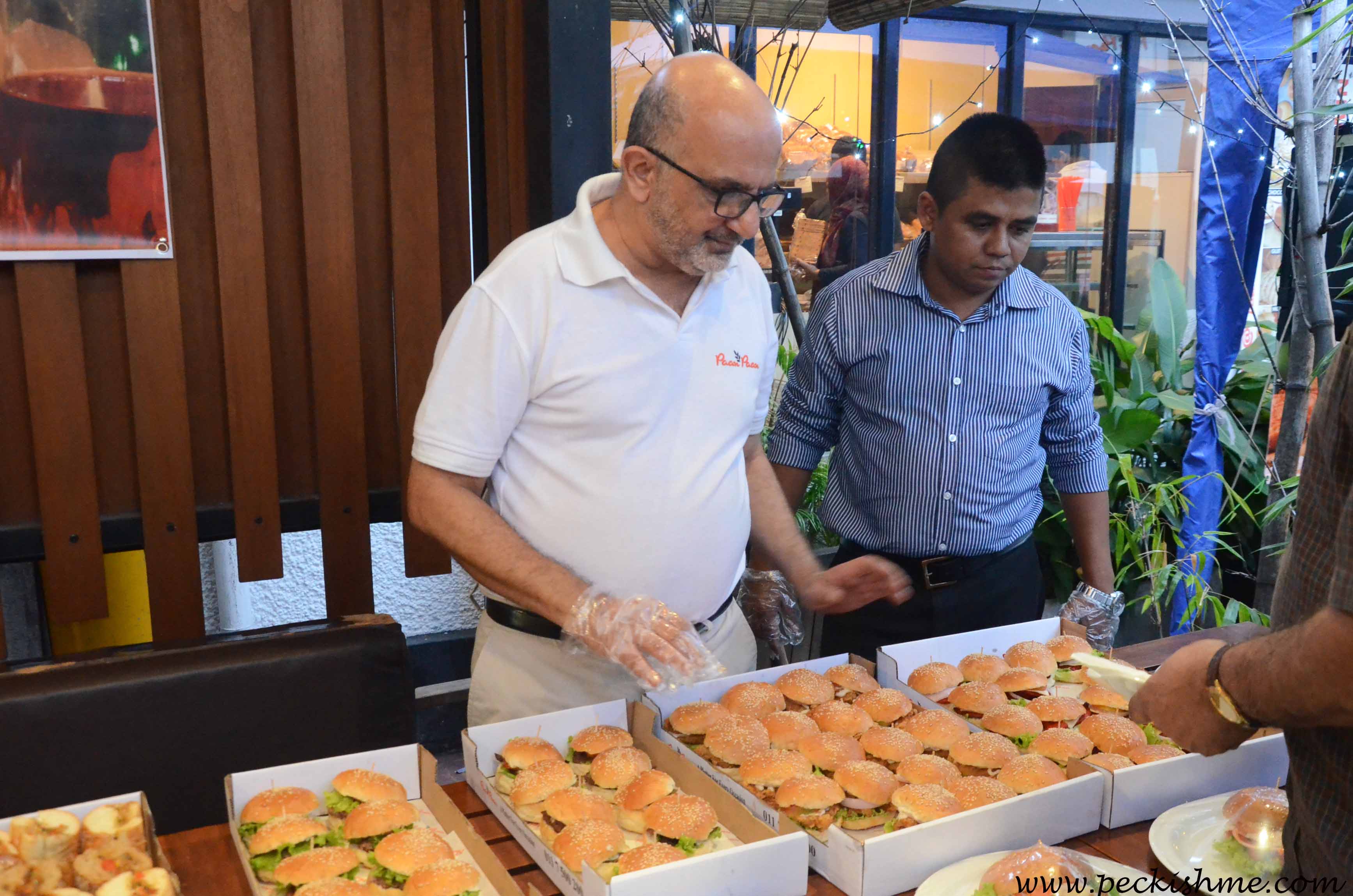 Speaking of forces that drive the brand, this is me posing with Mrs Aqueela Yousuf (who by the way, insisted that she be not put in any posts/photos and is camera-shy in general) who is a force to be reckoned with herself. From marketing the brand in digital channels to basically conceptualizing catchy marketing campaigns, she is the brains that assist Mr Aboo's passion every step of the way.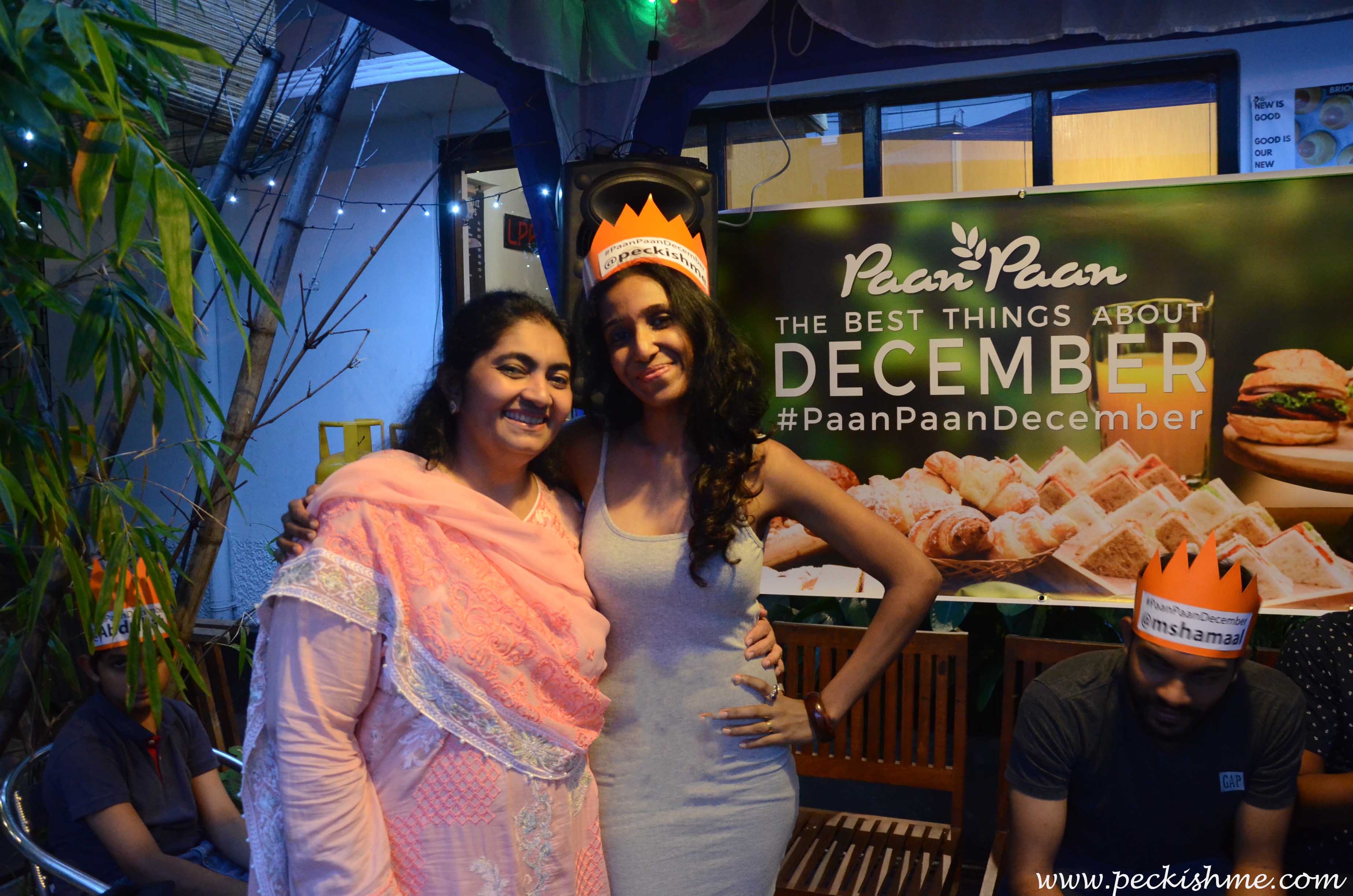 Those who know me know me to be someone who doesn't support brands that I do not believe in. Ever since discovering them a few years back quite by accident, I've been a regular at their outlets and am always on the lookout for their new creations.
So when they launch a special Christmas collection of scrumptious goodies, who am I to stay silent?
So try them, let me know what you think. You don't need to spend hours and hours churning out these delicacies because Paan Paan has done that for you, just like you would make them at home.
_________________________________________________________________
Paan Paan Website – http://www.paanpaan.com/ 
Facebook – https://www.facebook.com/PaanPaan.lk/
Instagram – https://www.instagram.com/paanpaanlk/
Twitter – https://mobile.twitter.com/paanpaanlk