It's almost Christmas! That smell of Christmas is in the air and that unmistakable electricity is just buzzing past our ears.
So we thought we will share with you our never fail recipe for eggnog to let you have a Very Merry Christmas too!
So how did people end up chugging a spiked and spiced egg and milk mixture at holiday time? No one really knows, but it has been speculated that eggnog originates from  the early medieval Britain "posset" which is a hot, milky drink a lot like ale. 13th century monks have been known to drink a posset made with milk and figs and dairy, eggs and sherry were considered to be the food of the wealthy. So eggnog often denotes prosperity and is used to toast good health.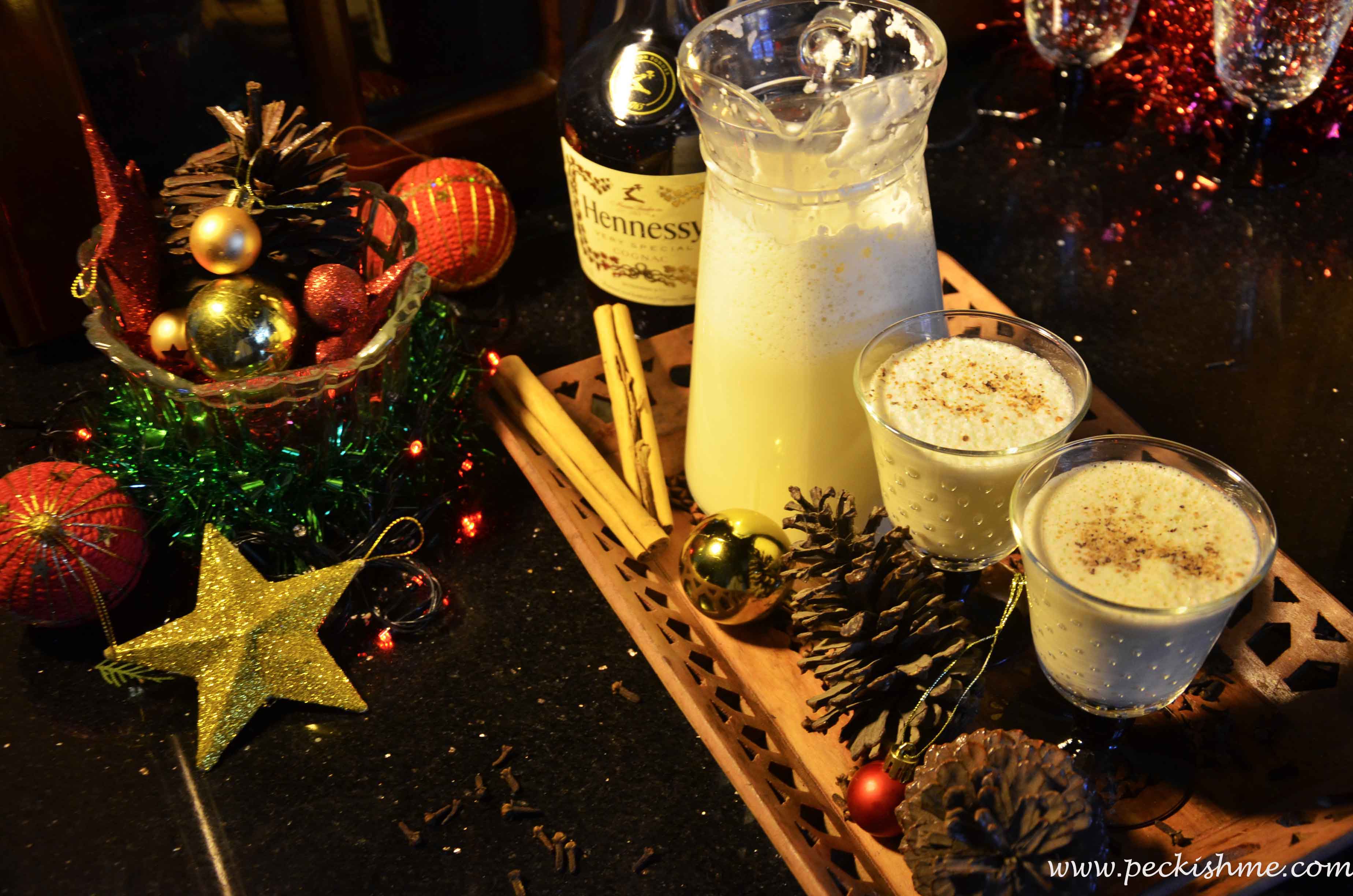 The eggnog attached itself to the holidays in the 1700s in the American colonies which were teeming with farms where dairy and eggs were in abundance. American families therefore came to whip up a nice eggnog with their very own dairy and eggs during the holidays and since sherry and Madeira were hard to come by, it was soon replaced with brandy or rum and sometimes even whiskey. It has even been known that George Washington served an eggnog-like drink to visitors at Mount Vernon that was whipped up with rum, sherry and rye whiskey.
However, how the name eggnog came to be remains somewhat a mystery. Some say that the term "nog" is a reference to "noggins" which is a wooden mug in which drinks like posset were served. There is also a Norfolk word for strong ales associated with the word and however, the word "eggnog" has been stuck by the 18th century and continues right to this day.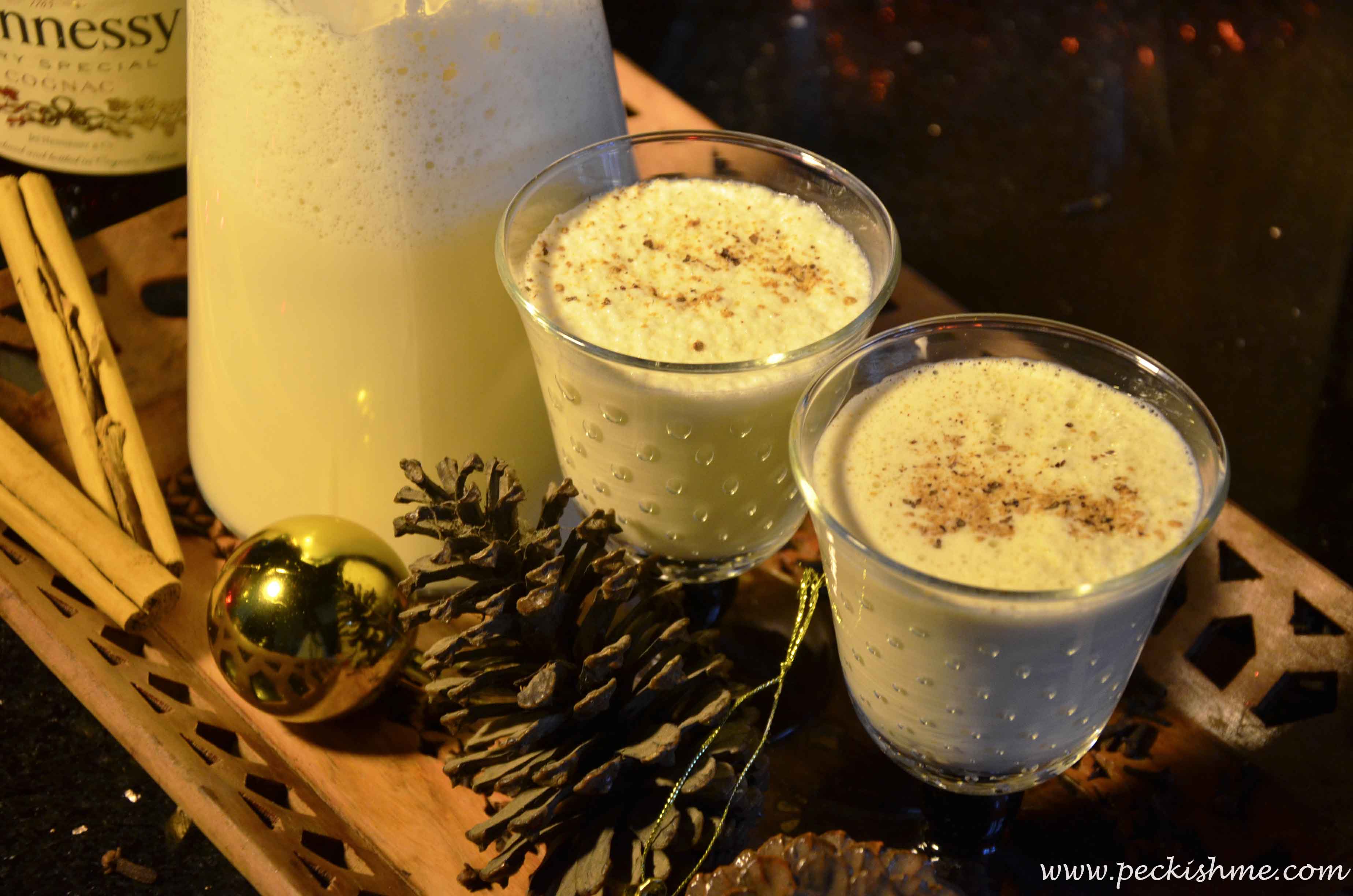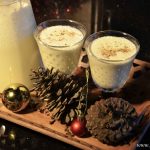 Yield: 6 servings
Prep Time: 20 minutes
Cook Time: 15 minutes
Print
The perfect Eggnog
Ingredients
Instructions
Boil the milk with 3 tblsps sugar, cloves, cinnamon and nutmeg. Keep aside to cool
Beat together the remaining sugar and egg yolk in a bowl until thick.
Add the cream and beat well. Gradually add the milk and beat well.
Add in the rum or brandy. Stir well until combined.
In a separate bowl, beat the egg whites until light and fluffy. Add this to the egg yolk mixture.
Chill and serve with a little nutmeg sprinkled on top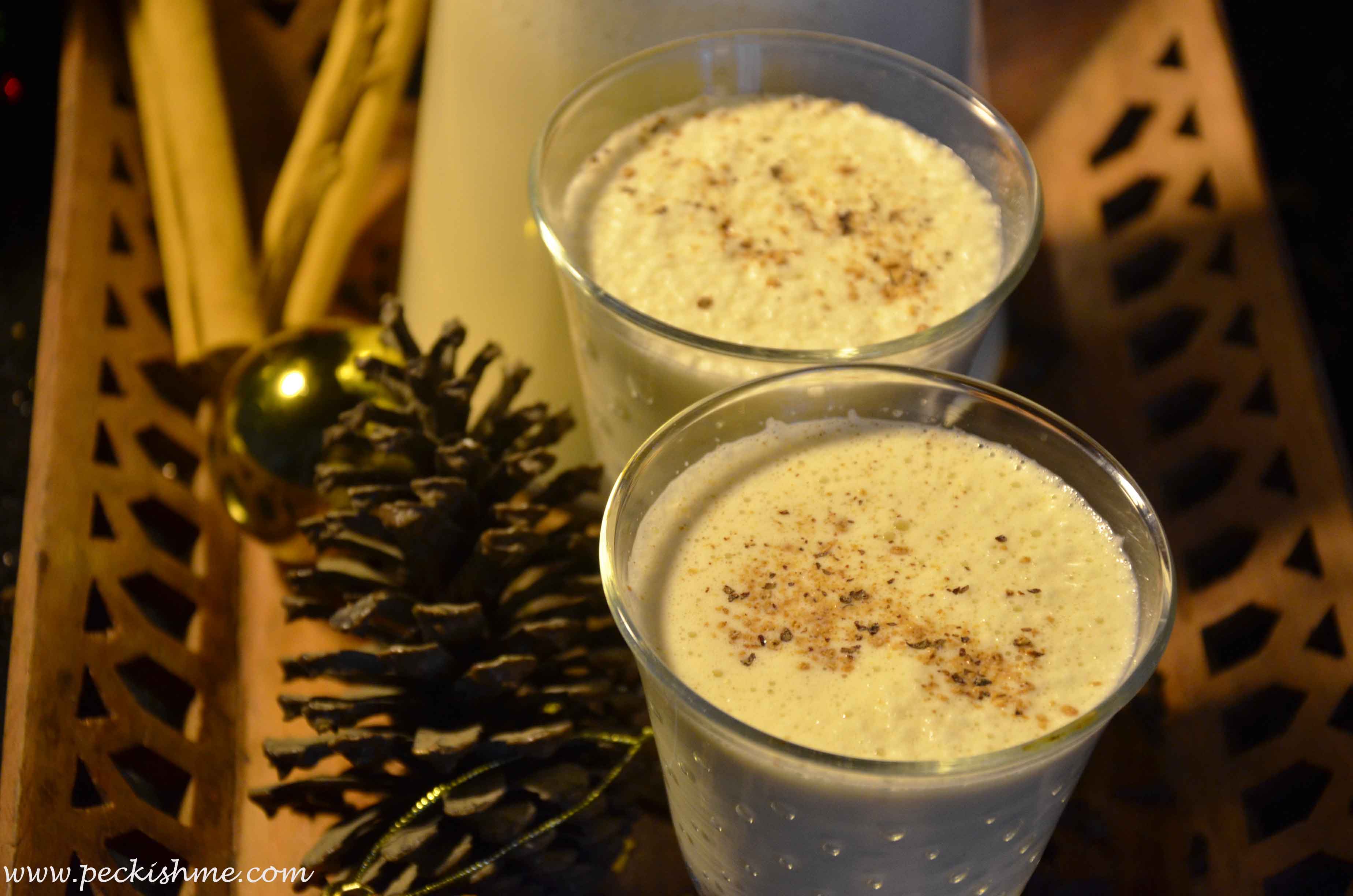 Frothy, sinfully creamy and oh so spicy! That piercing hit of brandy at the end if definitely unmistakable! This is why I love using brandy in this recipe. You get this fruity undertones laced with a spicy fierceness that is everything I love about Christmas. The cream and the egg yolk lend the drink a richness that is worthy of the season and the spices – cinnamon, clove and nutmeg embraces you in their sensual embrace. The piquant brandy cuts through the richness and greeted warmly by the spices, continue spreading its fruity authority long after the last sip of the eggnog is swallowed.
If this isn't bliss, I don't know what is.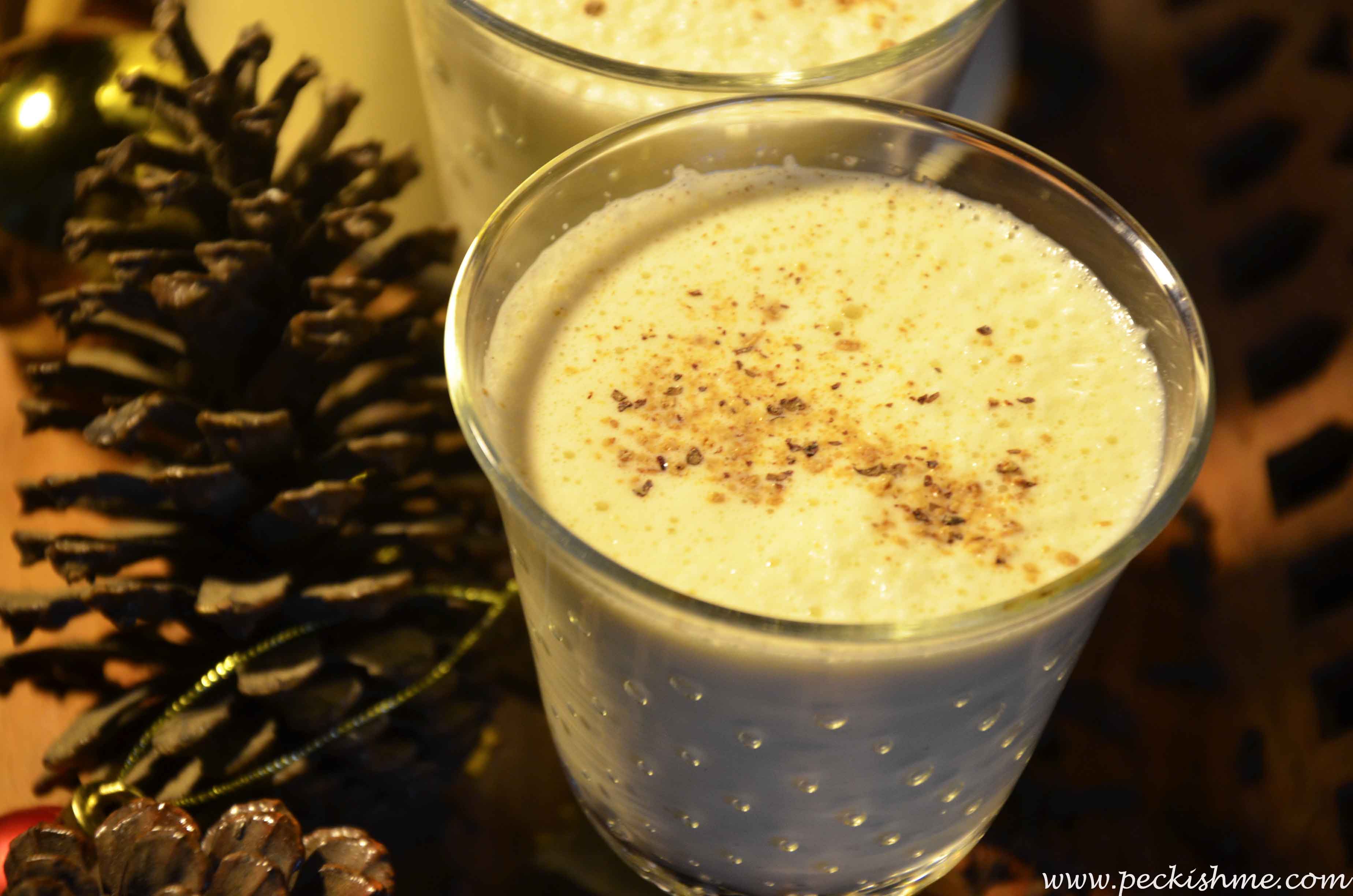 The Eggnog Riot
The Americans love their eggnog so much that it created a righteous riot in 1826. As the story goes, the cadets of West Point practiced a tradition of indulging in spiked eggnog during their Christmas celebrations but this tradition was challenged when Colonel Sylvanus Thayer was appointed as superintendent of the establishment. He forbade the consumption and the storing of alcohol within the establishment and come Christmas time, instead of obeying the Colonel's orders, the cadets smuggled in the booze from nearby taverns while some even went as far as  across the Hudson River to secure the goods. The colonel, having suspected all along that the cadets would disobey, appoints two officers to oversee and report any unusual activity. The result was many broken windows, furniture, fights and a lot of hangovers. 19 cadets were expelled and West Point no longer hosts any large holiday celebrations right to this day.
Tips & Tricks
I use brandy in this recipe. The traditionally used is rum but I find brandy to impart more flavor.
The amount of spices used is entirely up to you. Add more, reduce the amounts, completely up to your taste buds.
The addition of egg whites is optional as well. If you don't want it to be eggy, you can avoid it altogether. But I find that the egg whites make it frothy and hence the addition.
Don't forget to 'Like' my Facebook page 
Watch the Eggnog video
Subscribe to my Youtube Channel (Yes I have one now!!!)
Pin for later!