For me, nothing compares to the smell of apples and spices baking away in the oven. It's immediately reminiscent of Christmas and warmth it brings with it – the smell of stewing fruit along with aromatic spices. For me, apple crumble or apple pie baking in the house is the perfect air freshner – that comforting smell which converts a house into a home in a heartbeat. Apple crumble is the ultimate comfort food for those rainy and cold days when I am not feeling like myself and need a bit of cheering up. The smell alone is usually enough to bring a smile to the face.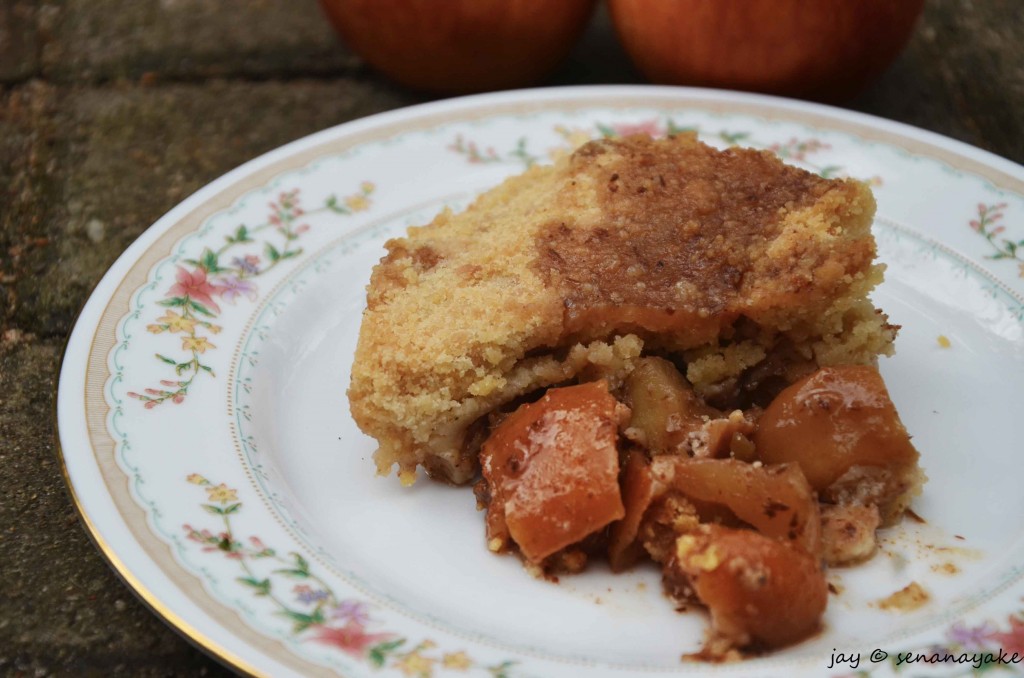 Apple Crumble
Prep Time : 15 minutes
Cook Time : 30 minutes
Yield :

8 servings
Instructions
To make the crumble
Rub together 100g brown sugar, flour and cold cubed butter together until breadcrumbs form. Keep aside.
To make the apple filling
Wash and core the apples. Cube it to about 1' pieces.
Drizzle the apple cubes with lime juice. Toss it together so that everything is coated.
Sprinkle the spices and the sugar. Toss together so that it mixes well.
To assemble
Tumble the apple filling on to a pie dish. Scatter the crumble over the apple.
Bake on moderate heat until the crumble has browned and set and the apples have softened.
Print
Serve warm (personal preference) with a scoop of vanilla ice cream and you've got heaven on a plate!
Big, juicy chunks of stewed apple coated in a spicy-sweet syrup served with a generous portion of buttery-sweet crumble. The apples still retain a bite and squirt their tangy juices when bitten into and the heady fragrance of the spices traverse your palate and delight your olfactory senses with their warm, bright sweetness. The lime plays a zesty tune in the background, cutting through the buttery richness of the crumble, complementing the tangy-sweetness of the apples robed in spice. The crunchy, buttery crumble provides a stark textural contrast to the soft, mushy suppleness of the apple with the silky syrup of spice and brown sugar, in short, this dish represents the perfect balance of flavour, texture and body.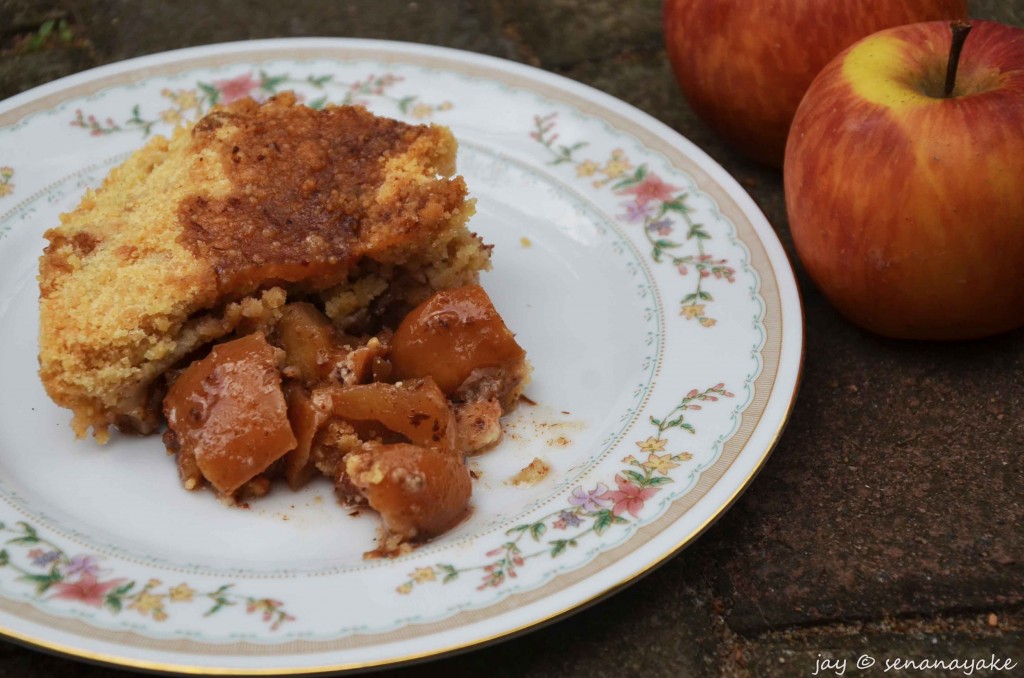 Cooking tips
You can choose to peel the apples or not, depends on your preference. I have found that the apples tend to grow too mushy without the skin and thus there will be no bite – which is part of the charm of the dish.
Adjust the spices as you wish. I generally like my dish spicy.
Have it as it is or serve with ice cream – I like it both ways according to my mood.
The crumble can be added either to the bottom or the top or both. Personally, I like it on the top