Let's just say this and get it over with. I am completely hooked on Bellissima's Arrack chocolate biscuit pudding.
Bellissima has been around for some time serving you decadent desserts in Sri Lanka, but for some reason, I have failed to stumble across it until recently. Although they have a variety of other dessert options as well on offer, it gladdens my Sri Lankan heart to see this particular brand choose the Sri Lankan biscuit pudding to specialize in and re-imagine it in a variety of flavors.
Apart from their signature Arrack biscuit pudding and the classic CBP, these makers of artisanal chocolate biscuit pudding also have a few more tricks up their sleeve. I was delighted to find a Baileys CBP which quickly went on to become a favorite. More on that later.
The food
The Arrack chocolate biscuit pudding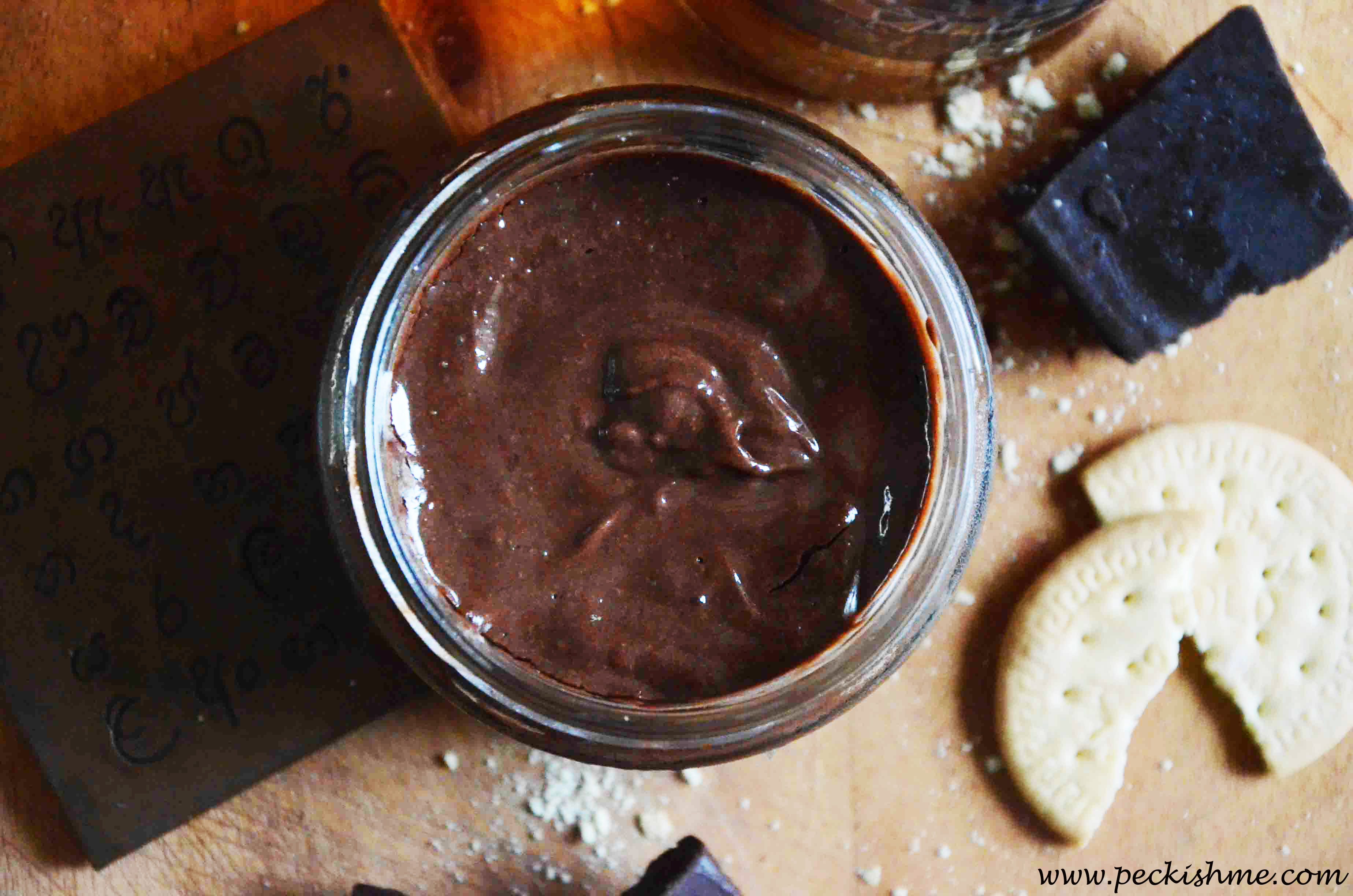 I still remember the first bite I took of this. The spoon sunk into a mass of chocolatiness and came out all gooey and exciting. The first bite was electric. What hits you first is the zing from the arrack which eventually gives into a flood of chocolate that thrills and inundates. It jolts you awake and for a moment you are lost in that intricate labyrinth of flavors, not really willing to come out of it at any cost.
I wouldn't call it dessert, but rather a chocolate cocktail.
The chocolate is perfectly gooey with the slightly crunchy biscuits lending it a note of creaminess that helps tone down the intensity of it all. It is so very rich but the wonderful thing is, you just don't tire of it like you do with other rich desserts. I believe the secret is in the chocolate mix that is not too sweet while the arrack too definitely helps, cutting through the richness of it all. It's a combination that works, conceptually as well as flavor-wise as there is nothing more Sri Lankan than the Sri Lankan chocolate pudding laced with Sri Lankan arrack for an extra boozy kick.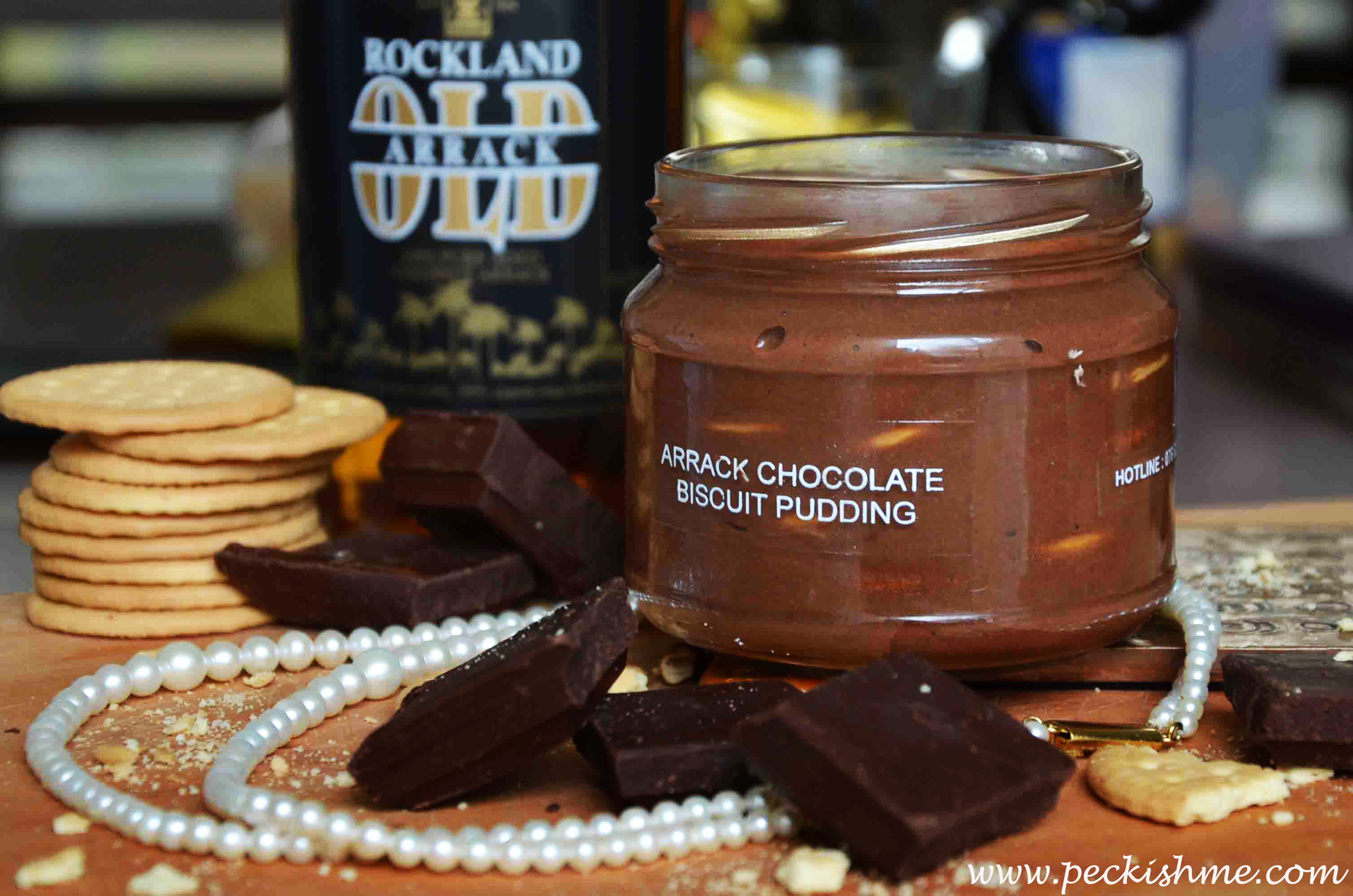 Those who do not like booze in their CBPs, do not fret. There is also a non-alcoholic version of the stuff available although I must confess, I like the boozy stuff better *drunken grin*
The orange & chocolate biscuit pudding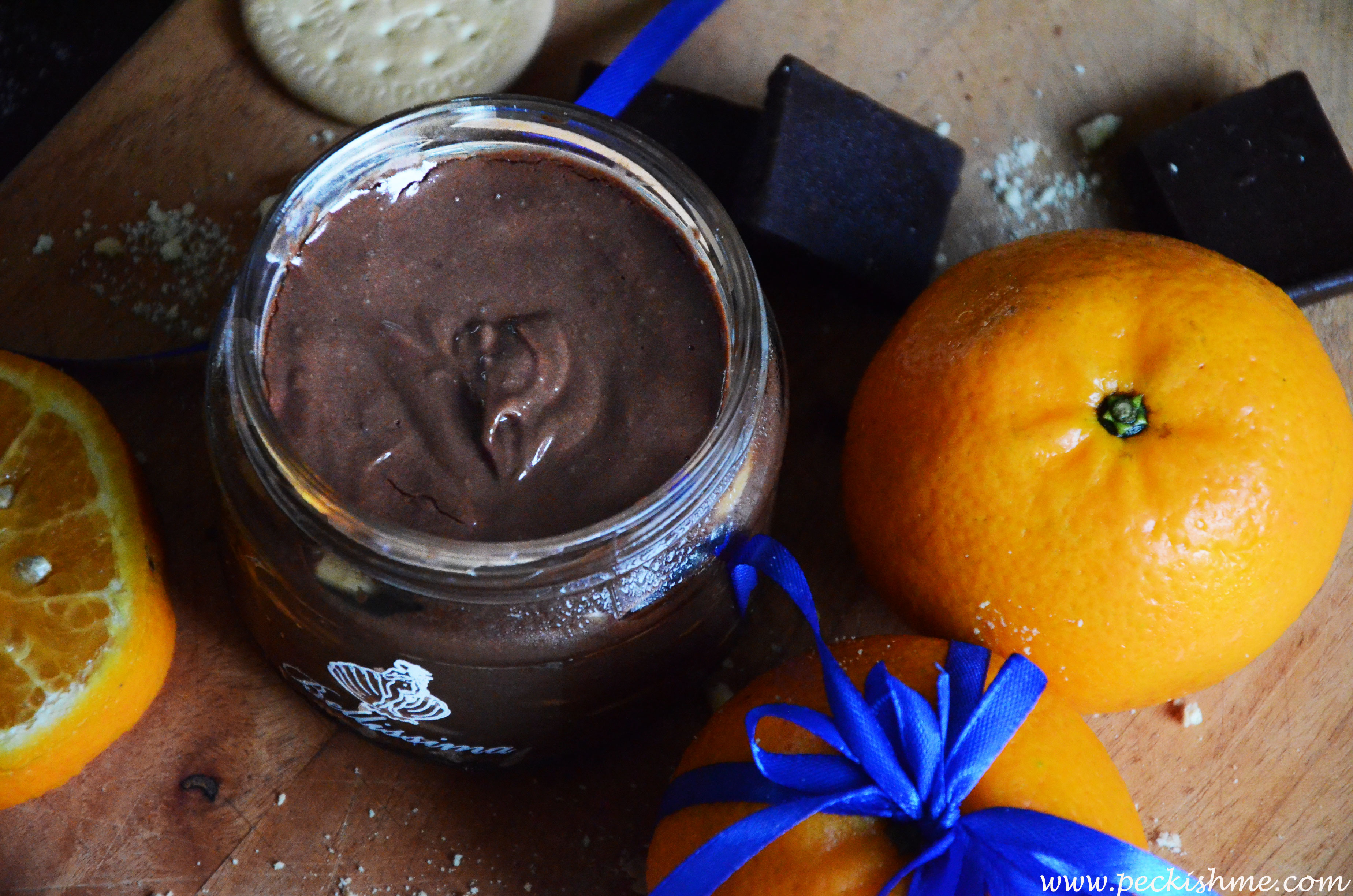 I am not a huge fan of the orange + chocolate combination in general. For me, (and it is my personal opinion) orange (much like mint) is not a flavor that goes together with chocolate and I cannot stomach the combination however much I try. I did however try the Bellissima version of the orange and chocolate and found to my surprise that it is indeed quite pleasant. The orange does not overpower the chocolate or vice versa and merely complements each other. Oh there's plenty of orange mind you, and it hits you like a breath of fresh air from amongst all the chocolatiness. For those who love this classic combination, this one's will definitely be a pleaser.
The Baileys biscuit pudding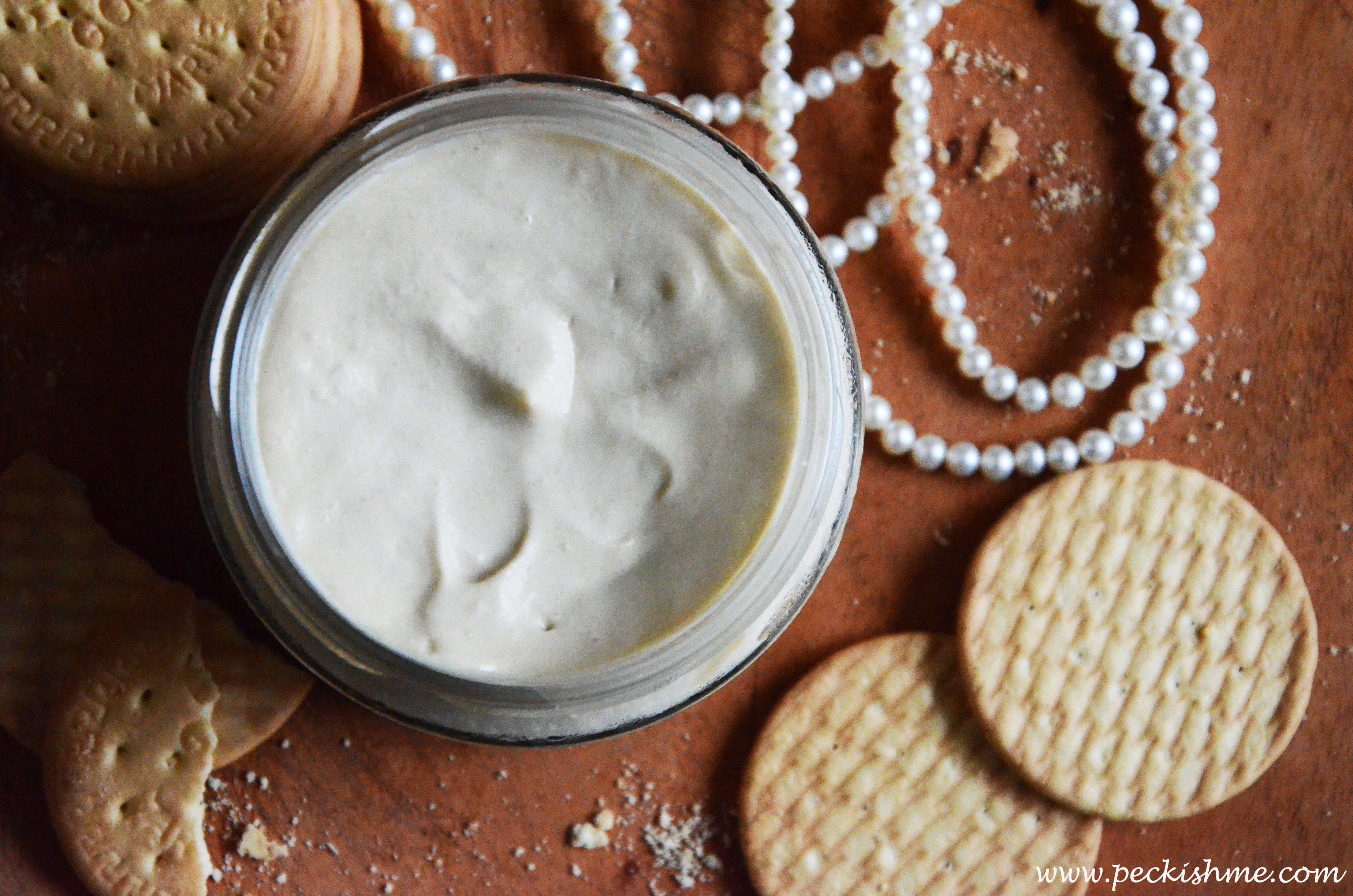 Elegance is the word that comes to mind when I go to describe this jar. With just the right amount of cream, biscuits and the goodness of Baileys, it hits all the spots. It has a daintiness that is endearing and is not too sweet but is delightfully mellow. The zing from the Baileys is very much there and pierces through the cream and biscuit haze of pure gooey goodness.
Now this is a biscuit pudding worthy of a gourmet label for its excellence in execution and that delicate balance of flavors.  It would be the perfect dessert to end a meal, cleansing the palate of all greasy residue and leaving you with a pleasantly perfumed palate instead.
 The white chocolate raspberry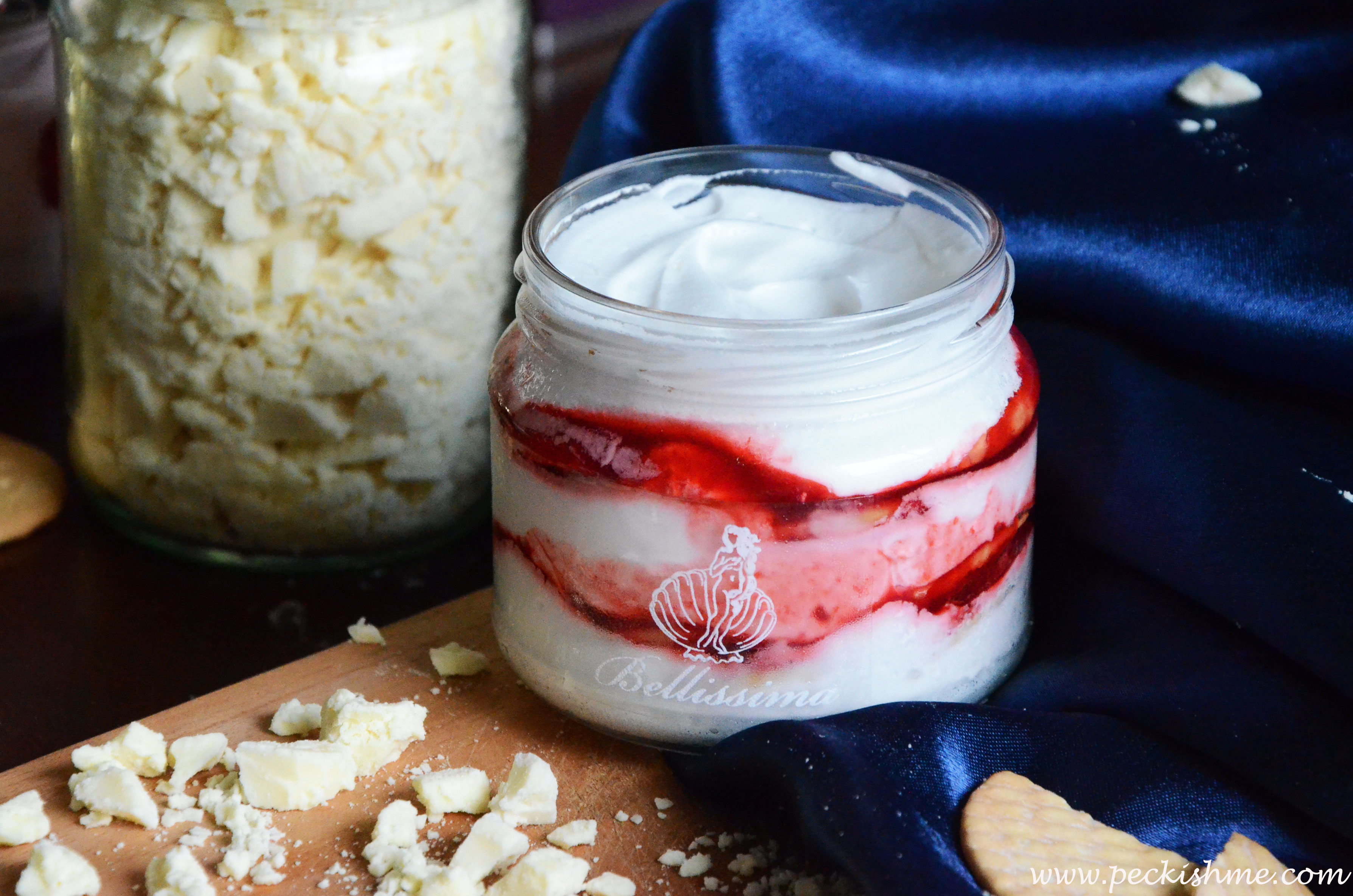 Yet again a sweet surprise from the Biscuit pudding people. The raspberry leaps out at you with its sweet-tart zap from amidst a cloud of whiteness in this classic combination of berries and white chocolate. I've often found that it is easy to go too sweet on white chocolate desserts but the best part about this dessert is the fact that being pleasingly mellow, the white chocolate raspberry is not too sweet at all.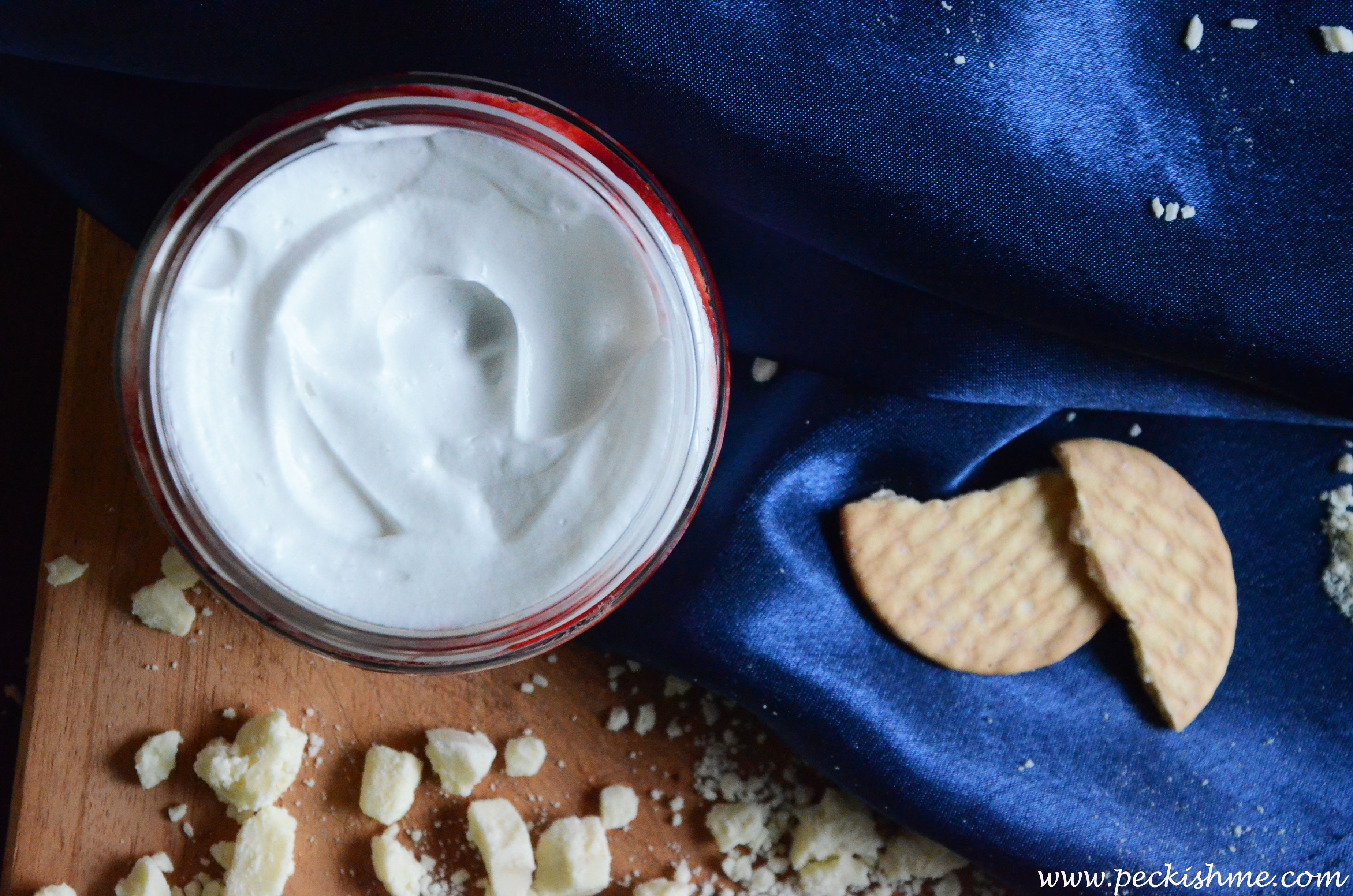 The White Chocolate Raspberry CBP has a delicate balance of flavor just like its counterparts and is rather assertive without being overpowering. It is wonderfully light, almost like marshmallow with just the right amount of creaminess, a soulful frothiness that stems from within. This is your ideal fix if you are looking for something light and sophisticated.
Strawberry cheesecake biscuit pudding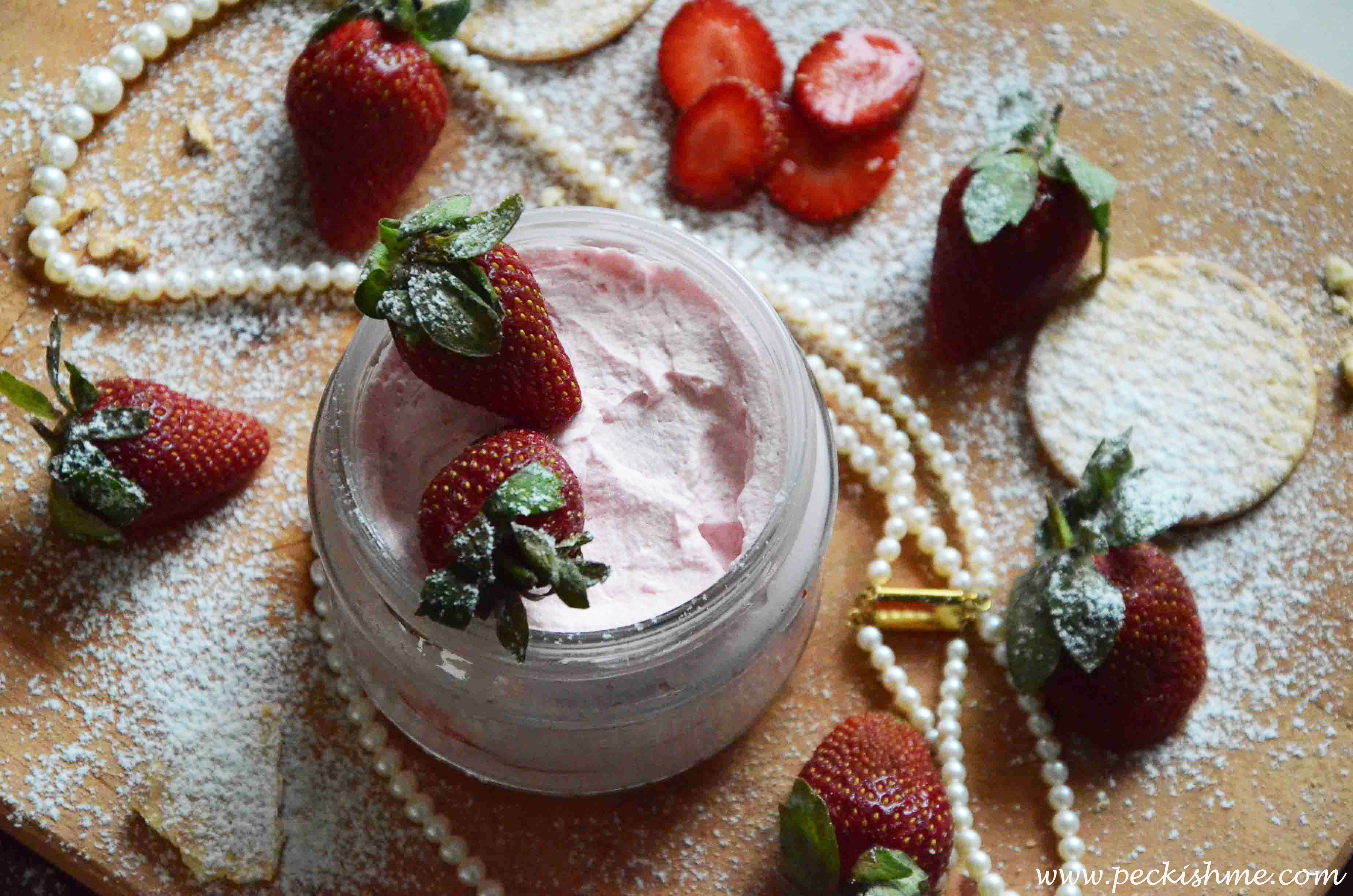 And then there was this beauty that we photographed for Valentine's Day. This was Bellisima's limited edition 'Valentine's Day special' which we heard, received raving comments. We didn't get to taste it but it looks so pretty, so what the heck……
Quality & Price  
It is quite common for food and beverage brands to start off with generous and impeccable quality but end with a drastic decline. What I like about Bellissima during the time I've known the brand, is the fact that their quality has remained consistent over time. They have not been known to skimp on flavor.
The jars come in 300ml and 150ml portions prized Rs 500/- and Rs 300/-. Looking at the generous amounts that you get and the quality of the desserts, I'd say that this is a reasonable price.
Apart from the CBP, we heard that Bellissima also takes on customized desert buffets. Although we have not tasted any of the other sweets by these fellas, looking at the interesting flavor combinations of the CBPs that we've tasted, I am rather curious about the rest.
Services
The Bellissima CBPs are now available at the Black Cat Cafe down the Wijerama Road (11, Wijerama Mawatha, Colombo 7) and also at Life Food down Perahera Road (A1 Perehara Mawatha, Colombo)
Bellissima takes orders over the phone and via their FB page as well (details below) and delivers. You can also pick up the orders from the Bellissima kitchen in Attidiya if you happen to live close by.
In conclusion
The food – 4.5 stars (out of five)
Price range – Rs 300 – Rs 500
Facebook – https://www.facebook.com/BellissimaDesserts/
Web – http://bellissima.lk/
Contact (For orders) –  076-626-7777
Also available at – Black Cat Cafe (11, Wijerama Mawatha, Colombo 7)
Life Food (A1 Perehara Mawatha, Colombo)