To wander among the lush foliage, rejoicing in the fragrant breeze carrying the sweetness of forever blooming flowers, to pick your own produce from your own tropical garden dappled with bright streaks of sunlight surrounded by the many songs of winged creatures – what joy! What a wonderful state of being! We are blessed to be born in this tropical island of exotic surrounds and exquisite uniqueness. And that is what is so special about this dish – it embodies all the sweetness, the rich ripeness of this blessed island in one simple dish. And another thing – it is made with the cherries picked from my partner's garden!
I don't think I have ranted about my new found love for gardening herbs and vegetables yet. Well I started and it took off in a way that I haven't even imagined before. Now I am the proud owner of a thriving herb garden with a slight developing of fancy towards the salads and veggies side as well. My fragrant garden of rosemary, thyme, basil, oregano, curry leaves, dill, well, you name it – why buy them when you can grow them yourself, icky stuff and pesticide free!
Where am I going with this? The point being my love for gardening came from my partner who had long since been planting fruits and these Barbados cherries came as a result of that. Bright red and plump, they have this intensely delightful aroma and are less fleshier and much tarter than the ordinary cherry with 4 stones inside this tiny thing instead of just one (a pain to remove I tell you!) but the flavour compensates for the pain!
I wanted to go healthy with this one. As I immediately sensed a note of honey in the fruit, I decided to use honey in this healthy oatmeal cherry bake recipe as well. You know how beautifully similar flavours bounce off each other.
I did not add sugar in this as I wanted to keep it healthy, but if you want that extra bit of sweetness, you very well can! Have it as breakfast, a quick lunch, dinner or even as a healthy dessert. It is so  very versatile and takes literally minutes to whip us!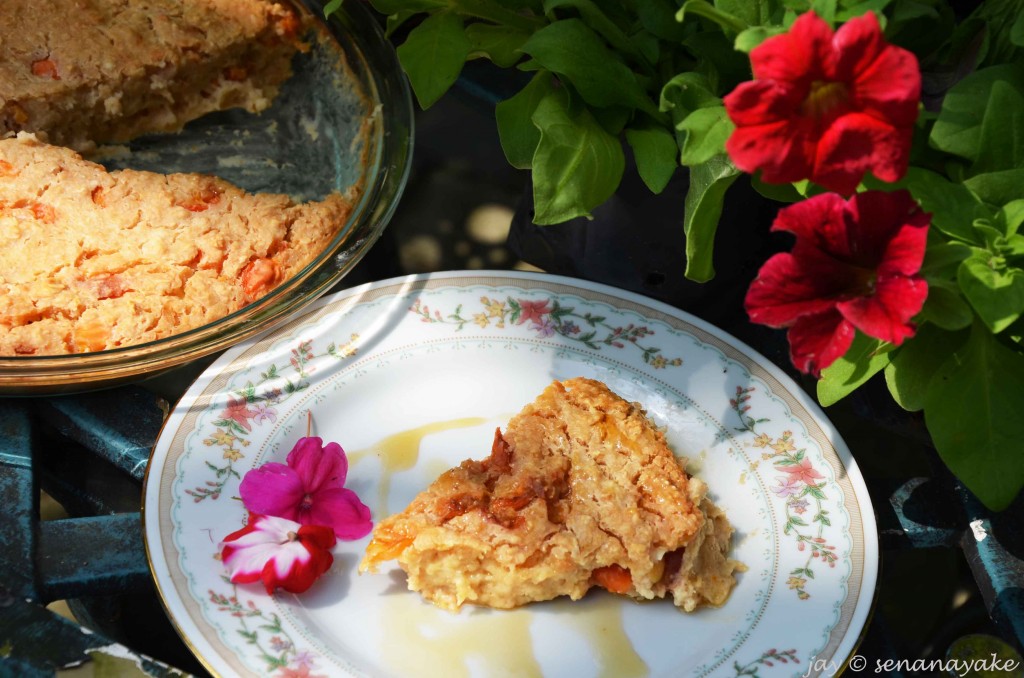 Cherry and oatmeal bake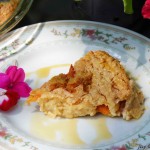 Prep Time : 30 mins minutes
Cook Time : 20 mins minutes
Yield :

8 servings
Instructions
Combine the rolled oats, yogurt, milk and cinnamon in a bowl and leave it in the fridge overnight. In the morning, add more milk and yogurt until it reaches a semi-liquid consistency as necessary.
Wash and pit the Barbados cherries. Combine with the oats mixture. Add sugar as desired.
Put in a pyrex bowl and bake on moderate heat for about 20 minutes until browned on top.
Serve with honey drizzled over the top.
Print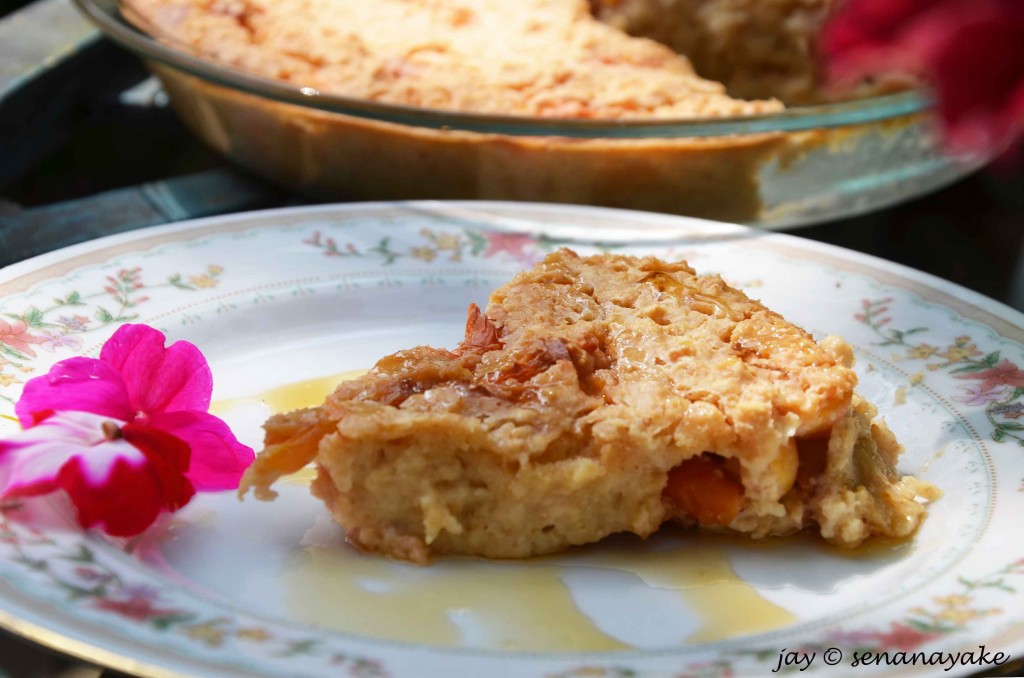 This dessert is best served warm with a good drizzle of honey on top to really bring out its lovely flavours. I did not put sugar in this one as I wanted to keep it healthy and the honey drizzle at serving really brought it together. The berries dot the yougurty oat flesh quite generously and squish themselves juicily in between teeth when bitten into, squirting a tartness laced with sweet, mingling with the honey. The earthy – fruitiness of the honey mingles with the fragrant, sprightly and layered nuances of the cherry, warmed by the subtle sweet notes of the cinnamon pleasing your tongue and then travelling all the way up to reach the olfactory senses, singing the simplest song but evoking the most complex of sensations.
Not only is it absolutely delicious, it is unbelievably healthy as well! A combination of the healthiest and the most natural ingredients in the world, it brings the best of both worlds in taste and nutrition together in one perfect sphere of existence!
The Barbados cherry is quite easy to cultivate, especially in tropical climates such as ours and bears fruits right throughout the year. At a time you may pick about 500g of ripe fruit from one tree with the other 500g ripening just in time for the next day. What you need to be careful is about the birds and other animals who are drawn to the fruit like magnets. Putting a net over the tree helps but not to fret, one tree produces enough for the birds and for you as well.  Growing one is not much of a hassle either because these trees do not take much room, existing in the budd form which are only about waist high.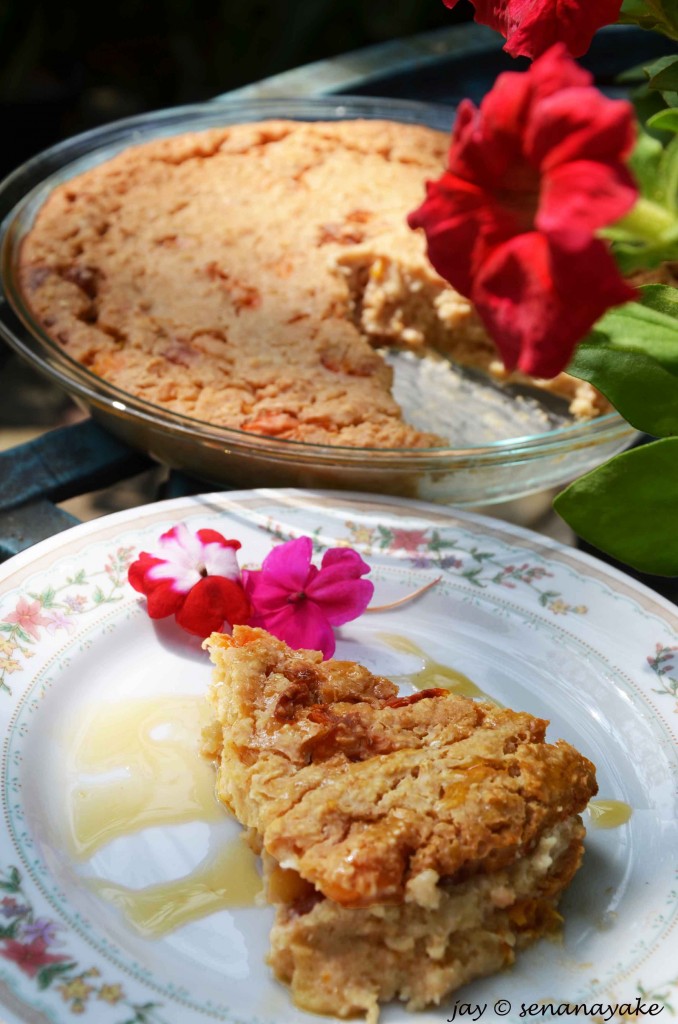 Cooking tips
Be gentle with the berries. Once very ripe, which is the perfect state for this dish, they must be handled carefully so as not to bruise the fruit.
To de-seed, cut the cherry gently from the top in half. Use the tip of a small knife to ease the stones out. It is hard and delicate work, nevertheless rewarding.
You can add in the sugar or honey to sweeten the dish of course but I chose not to as I opted to have it super healthy. And besides, the honey drizzle on top was quite enough for me.
Remember, the more cherries the better! I'd use a whole kilo if I had but I had only about 500g which still tasted great.