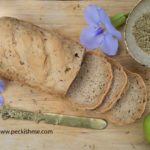 Yield: 01 loaf
Prep Time: 3h 30 min
Cook Time: 30 minutes
Print
Whole Wheat Bread with Fennel seeds
Ingredients
Instructions
1.       Combine honey and warm water and add to this the yeast. Let the yeast bloom and set aside for about 5 mins.
2.       Mix the flours, salt and fennel seed in a large bowl.
3.       Make a well in the center of the flour mixture and pour the yeast mixture. Combine to make a soft dough. It will be a bit sticky.
4.       If you are baking for a diabetic, skip the first step and add the dry yeast to the flour mixture instead.  
5.       Turn on to a lightly floured surface and knead for about 10 mins. It's important for that gluten to get activated for a soft, moist bread.
6.       Brush a large bowl with olive oil and place the dough in it to prove for about 2hrs. The dough would double in size during this time.
7.       Turn the dough into an oiled surface and knead for about 3mins until smooth knocking out the dough. Place it on a prepared baking tray (I used a bread tin) making an elongated shape. Score the bread on top with a sharp knife and leave to rise again, lightly covering with oiled plastic wrap.
8.       Preheat oven to 200C.  Brush the top of the loaf with some olive oil and sprinkle some fennel seeds on top.
9.       Bake for around 35 mins. If the loaf sounds hollow when tapped on the bottom, it is done.
Tough times are upon us.
COVID-19 took the world by storm and as if that isn't enough, we are all in lockdown with nowhere to turn to when it comes to groceries and eatables. Panic buying has emptied out entire stores and we are now forced to survive on essentials. I will never, ever take a visit to the supermarket lightly ever again.
But looking at the bright side, I can't say I'm not enjoying this back to basics business. I think this is making us all relook at our lives and really realize the difference between our needs and our wants. It is also giving us more time to appreciate everything around us, every little morsel of food that we put into our mouths, every commodity that we have taken for granted. I am looking at toilet rolls with newfound respect now.
I understand that lots of people, especially those with special dietary requirements must be going through tough times with these ration restrictions. Fresh fruit and vegetables are next to impossible to find and we are forced to make do without a lot of things that we have otherwise been complacent about. I am someone whose sustenance has always depended on a low carb diet and now that my comfort levels are being threatened, for the first time in my life I am realizing how privileged I am. I'm almost ashamed of it. It's an uncomfortable feeling.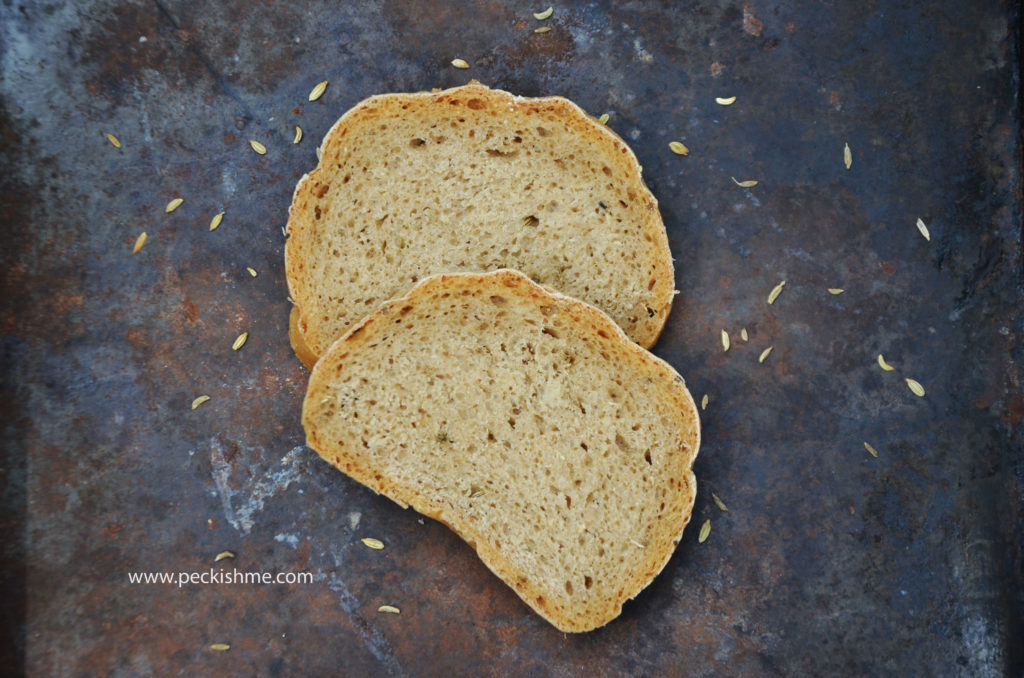 Whole wheat bread is something I've always relied on and same for my mother who is a diabetic. I do enjoy baking bread from time to time but I don't always have the time for it so I often end up buying and storing some multiseed bread in the fridge. But now since buying the bread is no longer an option, I decided, baking it is. Besides, we all have a lot of time on our hands these days.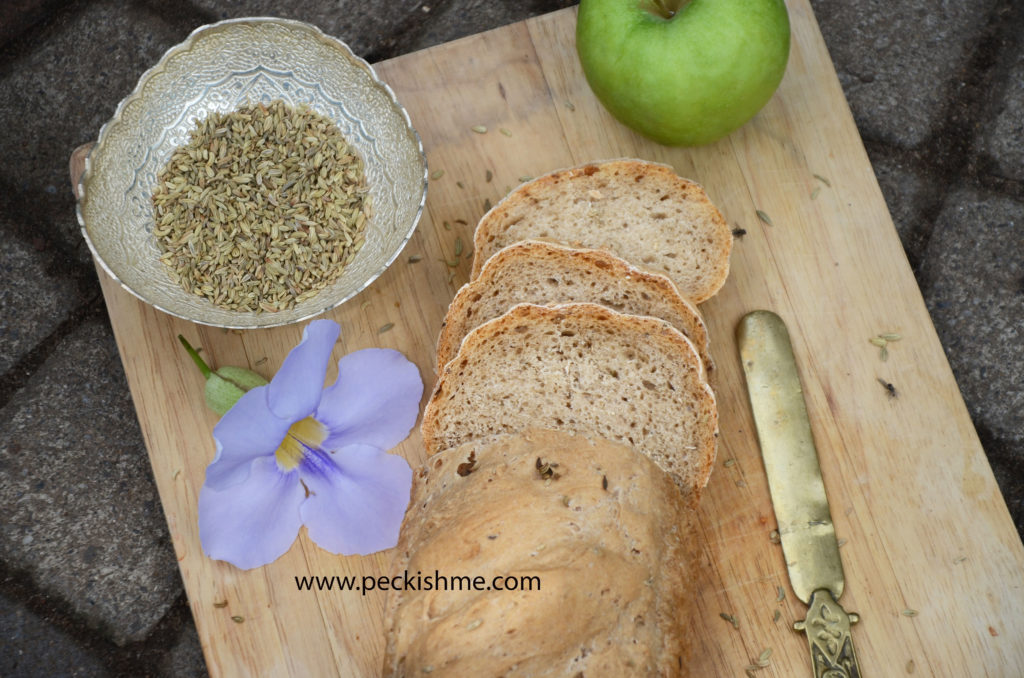 So here's a little twist to your normal whole wheat bread. I've added some fennel seeds for some delicious aroma and flavor and it really pays off.
I like this served warm with a dab of butter. You can store it for later as well and then toast it. So yum.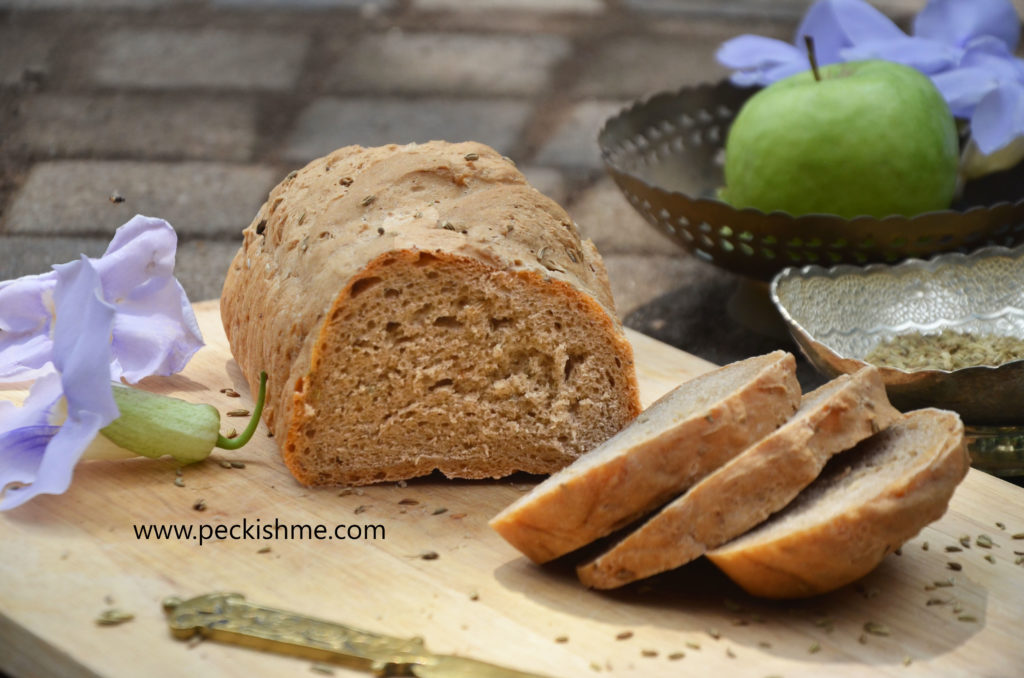 The texture is airy and yet a little coarse due to the whole wheat bread. The flavor is amazing. The fennel subtly kisses the bread to give it that sweet aniseed flavor. It's wonderful how such simple ingredients can create something so beautiful and elegant and it's even more satisfying to know that this masterpiece has been created by your hand!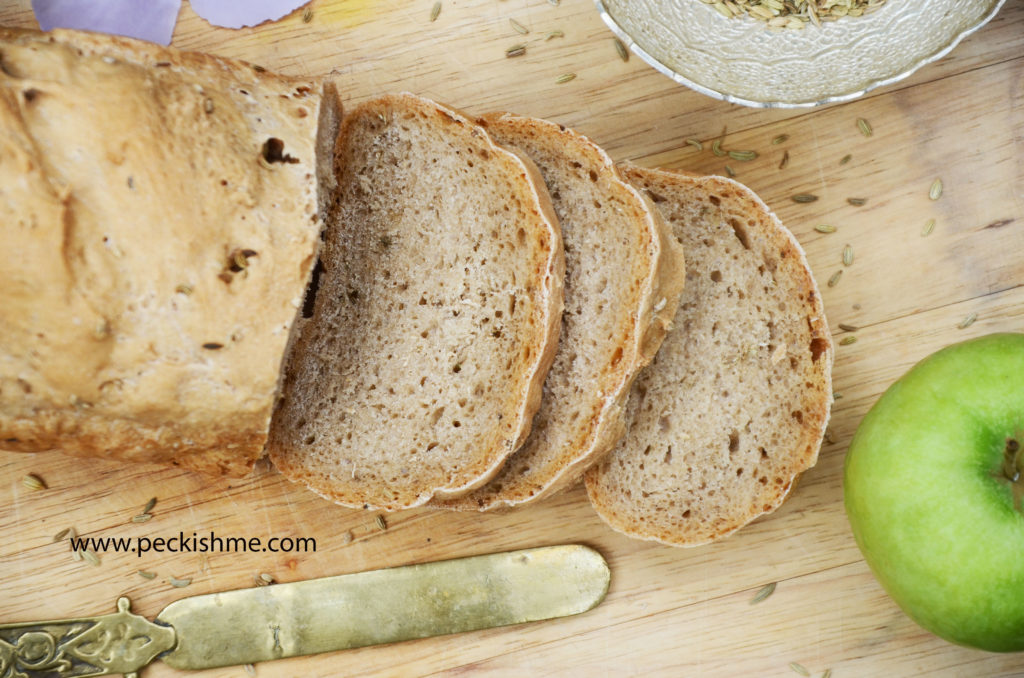 The house smells absolutely amazing. It's like walking past a bustling bakery!
So if you run out of bread, or if you have a need for whole wheat bread, you know what to do.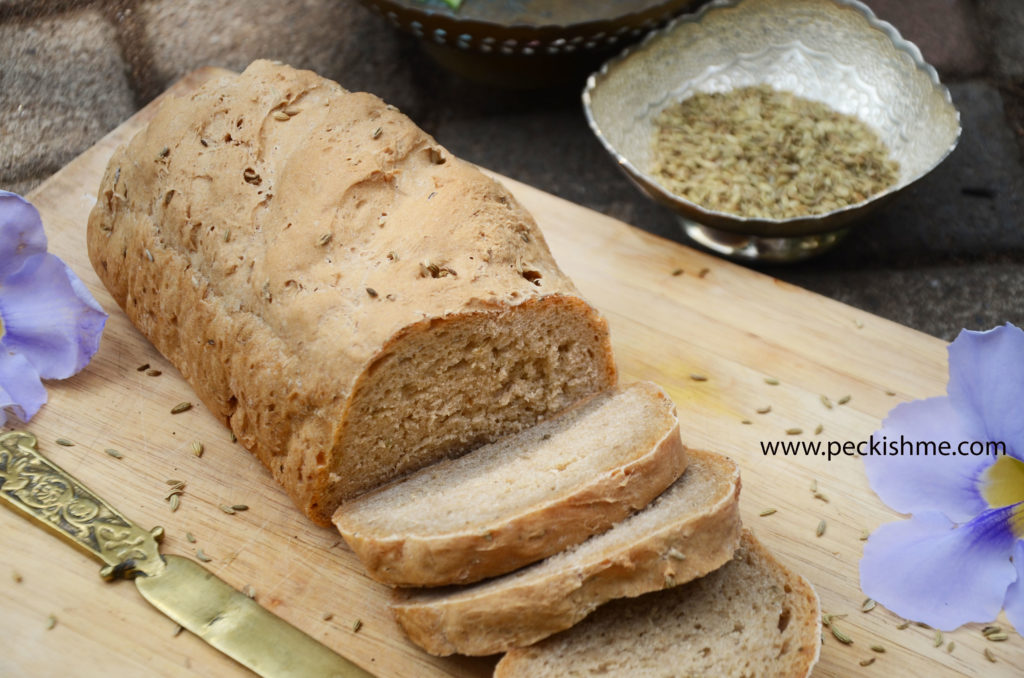 Baking tips
Knead that bread! Kneading is the key to the softest bread. If it's too much work for you, try a bread machine instead.
For a vegan option, omit the honey and use 03 tblsps of Sugar instead.