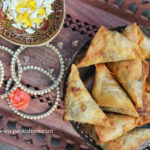 Yield: 20 pieces
Prep Time: 15 minutes
Cook Time: 15 minutes
Print
Mutton Samosas
Ingredients
Instructions
1.       In a pan, heat about 1tblsp of oil. Once heated, add to this the onions and the ginger garlic paste. Sauté until fragrant.
2.       Add all the spiced and stir for about 01 minute. Add the meat (vegetables, fish and potatoes)to this mixture and add one cup of water to this. Cover and cook on a low heat for about 45 mins until the meat is cooked.
3.       Let any water in the mixture drain off in the cooking process. This is important as we don't want any soggy samosa sheets.
4.       Fill the samosa sheets with the mixture. Make a mixture out of a little flour and water and use this mixture to seal the samosa once you get used to it.
5.       Deep fry in oil until golden on the outside.
I hope you still got those samosa/spring roll sheets in the freezer.
I'm usually always "well equipped" when it comes to food. My husband often asks me if I'm preparing for the end of the world and never misses a chance to fuss about it a plenty. I retort by asking how he's going to survive a zombie apocalypse if I don't. Right now, we are not starving thanks to me. YOU ARE WELCOME!
So I promised you recipes that you can make with your pantry items and I hope you have some of these spring roll sheets in the freezer. These sheets are so versatile that you can make snacks out of them or full meals. At this particular time, this would be an ideal meal alternative to spruce up your frugal eating pattern. We are all rationing and being careful with our consumptions these days.
My inspiration? Pakistani keema samosas.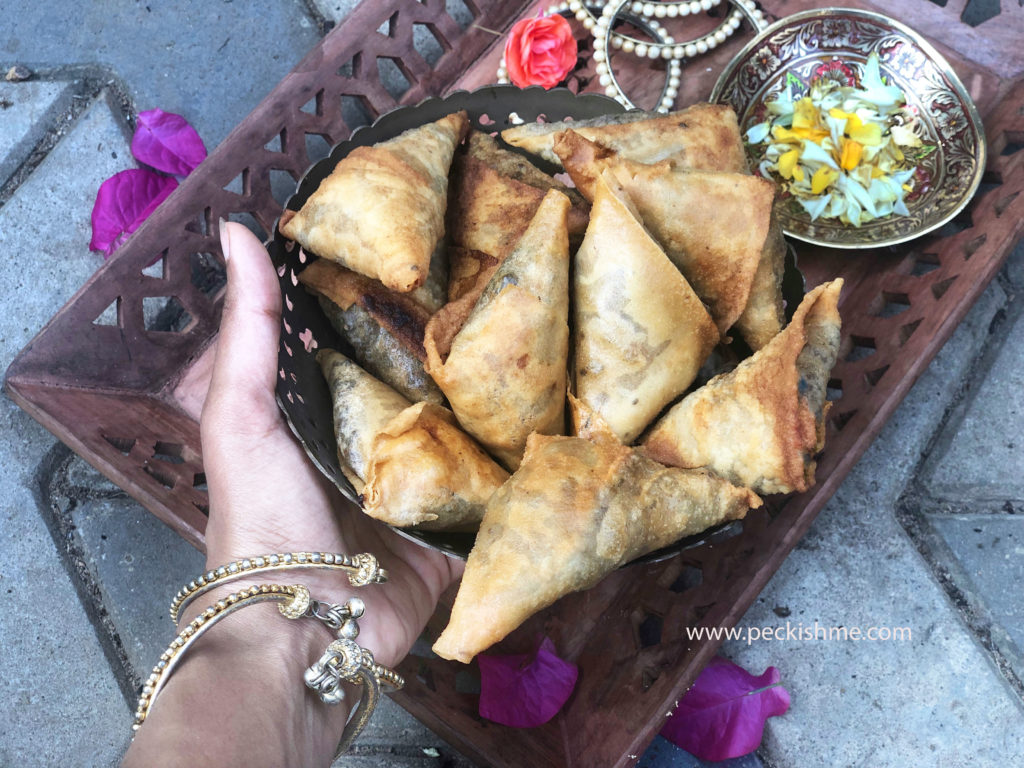 When I was small, my father based himself in Karachi, Pakistan for work for a period of time and I, being a proper little Daddy's girl, followed him here as well. Beneath the apartment building that we occupied at the time, there was a shopping complex and in this shopping complex and in this hopping complex, this particular little shop that sold a number of snacks and nibbles. Every evening, this big burly man would set up a massive kadai outside and we could see him frying up these keema samosas in hot oil. Now, before we could see the samosas, we could smell them upstairs and my mother, being the foodie that she is, would go downstairs and fetch some samosas for us which we would then munch on, sitting on the balcony, watching the sun go down over the theen thalwar (a marble monument shaped like 3 Swords- hence the name).
The taste of those keema samosas are still fresh upon my palate. And this is what I recreated.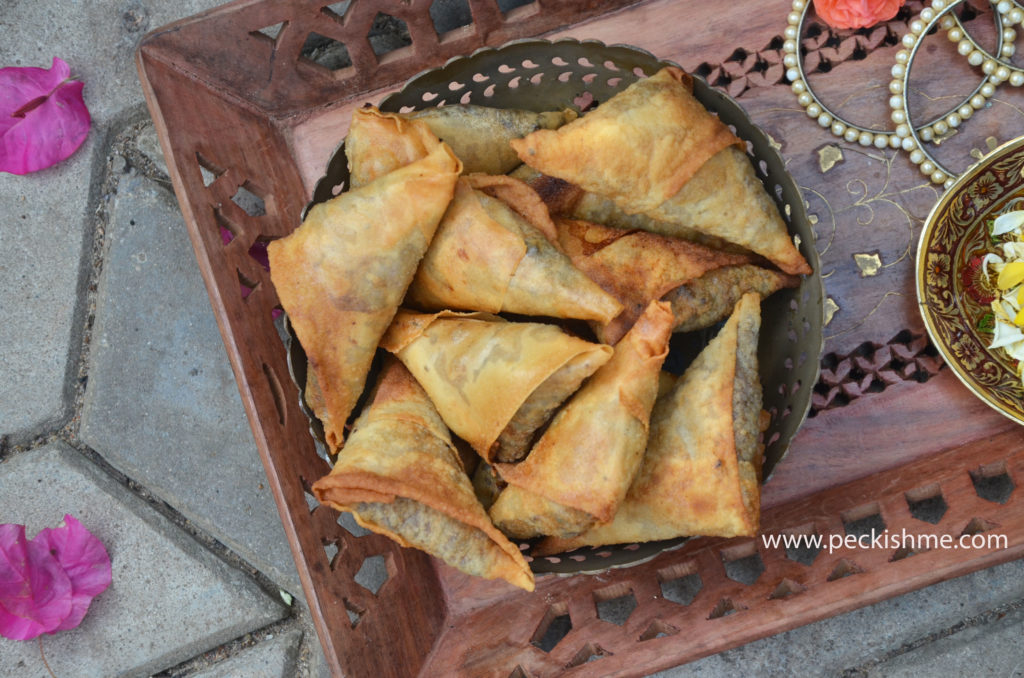 Now, don't fret if you don't have minced mutton at home and if you are not even a mutton eater, I am going to give you three different fillings – mutton, vegetable and fish. To be quite honest, the filling can be anything really, you just need to make sure that it is something that you will enjoy.
Serve with a raita or a sauce of your choice.
A bite of this transports me to all those evenings on the balcony, burning our tongues on the piping hot samosas and simply enjoying life.
The pastry outside is crunchy and it's absolutely delightful how it crackles in your mouth. The filling then is moist and lovely, a lush, richness into which you sink your teeth in and its almost sensual how the textures play with your senses. The spices in the filling are fresh and sprightly, ringing from beneath that gamey, earthy intensity that is mutton and the combination goes together just perfectly with the crunchy samosa sheets fried to perfectness.
As a snack or as a light dinner – it's up to you to choose really. Either way, your taste buds will definitely thank you for it.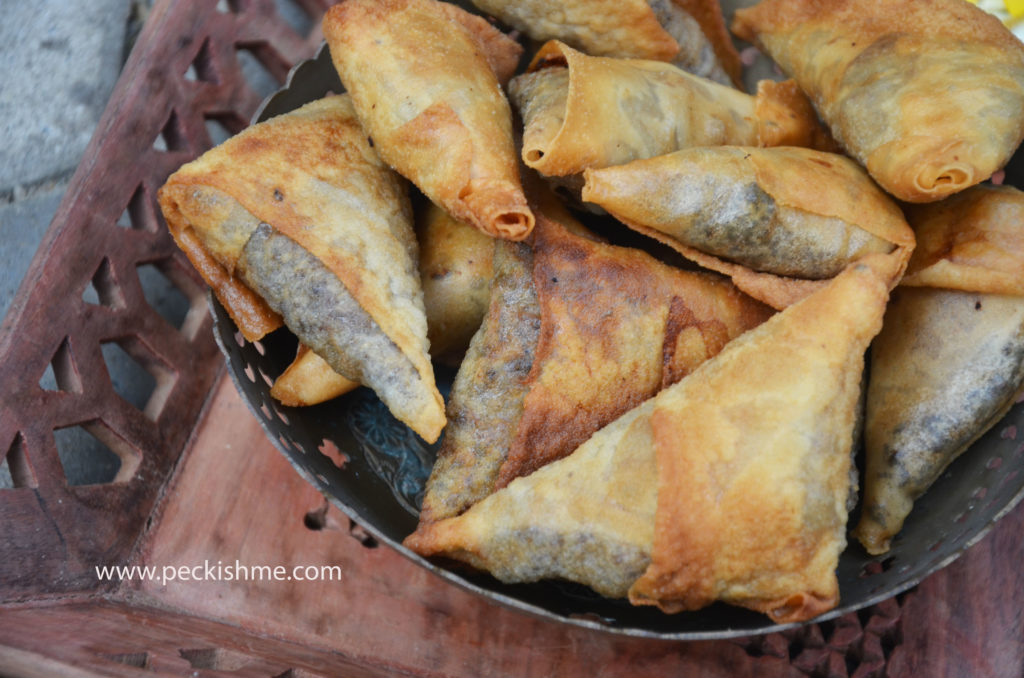 Cooking tips
Substitute the mutton with any minced meat, your choice of veggies or fish. The spice mix works for every version.
There are methods of making the pastry sheets at home too. But spring roll sheets are SO much more convenient. Also, nobody really buys them so you are not really interrupting in anyone else's buying needs either. How great is that?