Today I'm writing about a dish that changed my perception of cabbage. The Sri Lankan cabbage mallum, or gowa mallum as we Sri Lankans as we know it is a household staple whipped up in a hurry, but enough to satiate the most discerning of palates.
Cabbage at the very outset seems like the most boring of vegetables on God's earth. With no real flavor of its own, (or so I used to think) it is rather bland cooked or boiled. But prepared the correct way with the right combination of ingredients, cabbage is your best friend.
Every Sri Lankan home cook will have their own recipe for the cabbage mallum, everyone will have their own secret ingredients. this however, is mine. Leave a comment below to see how you like it!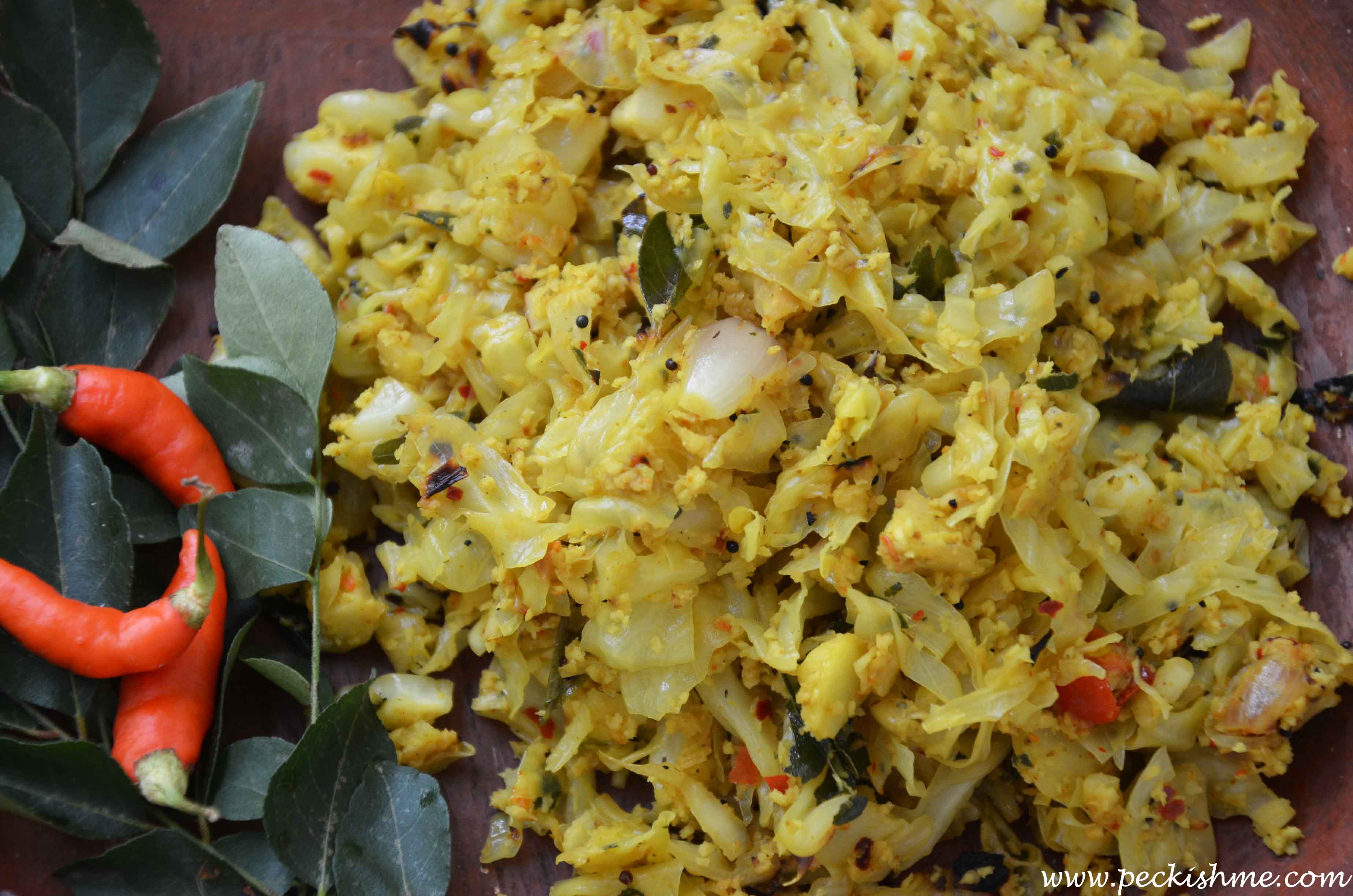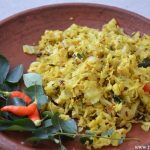 Yield: 4 servings
Prep Time: 5 minutes
Cook Time: 15 minutes
Serving: 4 servings
Print
Cabbage mallum
Ingredients
Instructions
Heat the oil in a pan. I normally use a clay pot for the purpose.
Once the oil is hot, add in the mustard seeds. When the mustard seeds pop, add in the curry leaves, the cinnamon piece, the pandan leaf, the fresh chili, the tumeric and the chili flakes. Stir fry on high heat until fragrant.
Add in the minced garlic and then the onions. Stir fry until the onions are translucent. Do NOT let the garlic burn.
Add in the coconut. Stir fry until well mixed.
Finally add in the shredded cabbage. Mix well until well coated in the spice mix. Reduce heat and cover, let simmer until the cabbage has softened.
Salt as per taste. Serve hot with hot rice.
This whole process would take 15 minutes maximum.
This dish bursts forth with flavor. The chili hits you first, beautifully roasted so as it bring out its array of complex nuances, adding a fragrance as well as a wonderful kick. Whiffs of cinnamon and curry leaf are unmistakable, followed up by that unique greenness of the pandan leaf, brightening up your palate instantly. The garlic is like that tapestry which hangs in the corner yet often goes unnoticed but what brings a certain charm to light up a room – you can't put your finger on it, but you are aware that there is that certain 'je ne sais quoi' to this particular dish. The turmeric is ever present with its saffron-like aroma, airing it up, proving breathing space amongst the whirlwind of tastes that had overcome your senses, bringing it tranquility and peace. The cabbage is soft yet retains a certain crunch and the mustard seeds pop between your teeth – mini explosions of flavor darting to and fro, your senses alighting on every single bite.
And there you have it – a different way to have cabbage, a different light in which you will from the moment you see it, view cabbage. Honestly, we are not complaining!
Some tips
It is important to shred the cabbage leaves very finely in order to get the desired effect.
Add salt, chili flakes and turmeric at your own preference. I like a bit of a kick in my dishes but not make it too spicy but if you are the spicy eating type, by all means, use as much chili flakes as you can bear.