Blondies are my new obsession.
No, not THOSE blondies, the ones that you bake in the oven and eat.
Ok now that sounds even more disturbing.
Anyways, I made these white chocolate and cherry blondies some time back and everybody absolutely loved it. Including myself. Following up on that (and my taste buds still remember and mouth waters at the memory), I decided to try plain white chocolate blondies this time.
The simplest recipes are the real test of taste. And I dare say, these white chocolate blondies have proven that my blondie skills are on point.
Turned out absolutely great! Unexpectedly soft and moist, you can pair it up with this delicious homemade salted caramel sauce and you've got yourself a rather formidable dessert. Don't be fooled by its angelic appearance. This bad girl is so packed full of flavor that your taste buds will be begging for mercy and then for more.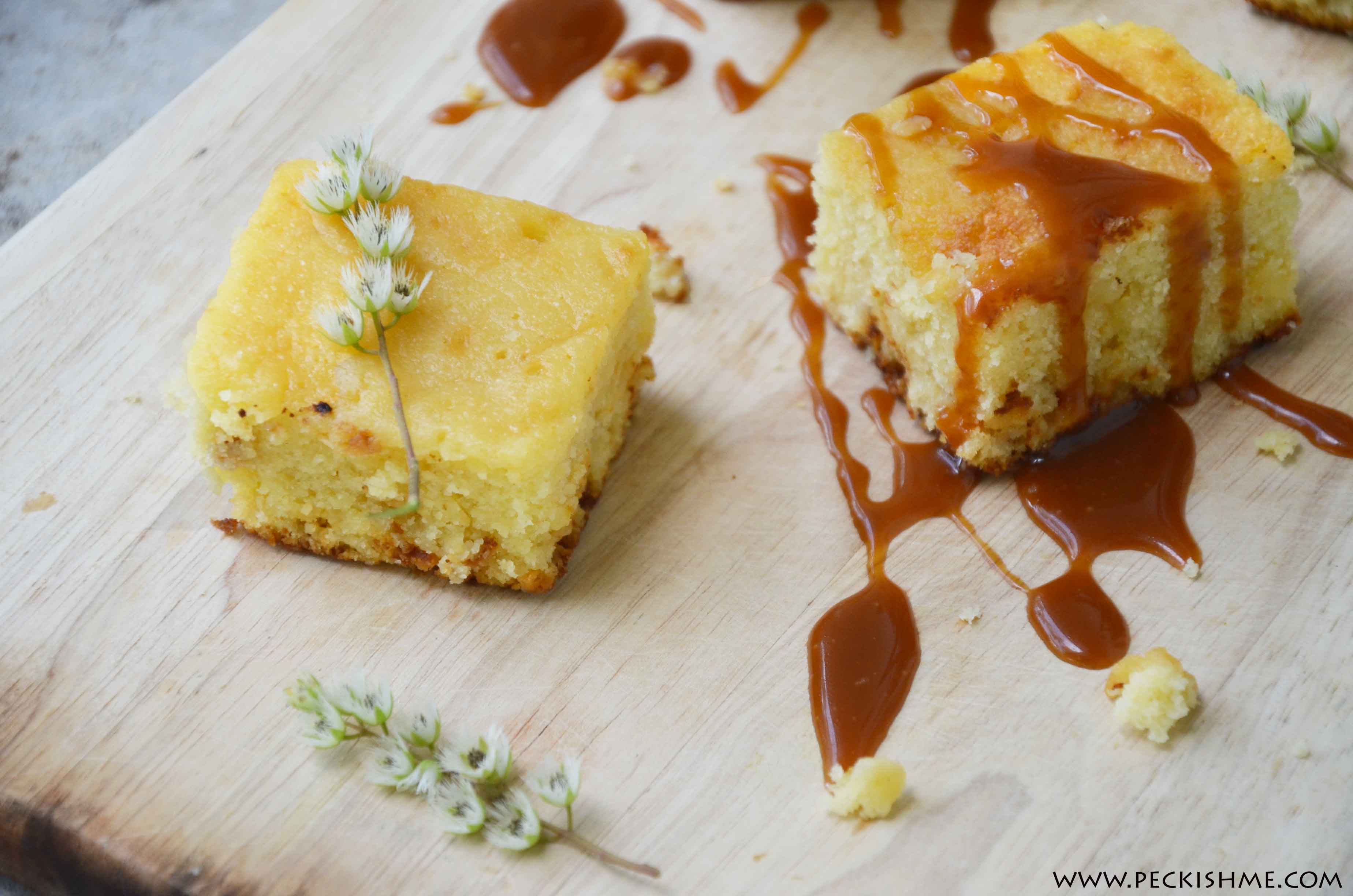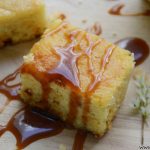 White chocolate blondies
Ingredients
Instructions
Preheat the oven to 350 F.
Sift together the flour and the baking powder. Keep aside.
Melt the butter, the sugar, milk and the 200g white chocolate together. Add the salt. Mix until combined. Leave to cool.
Beat the eggs in a separate bowl. Add this to the cooled white chocolate mixture. Mix well till combined.
Add in the vanilla. Mix well.
Once combined, add the flour. Then add the white chocolate chips.
Line and prepare a cake tin. Butter it well so that the cake won't stick.
Pour in the batter and smooth over. Bake for about 20 minutes or until a toothpick inserted in the middle comes out firm but a little gooey (Not watery).
Wait until cooled enough and cut into squares and serve!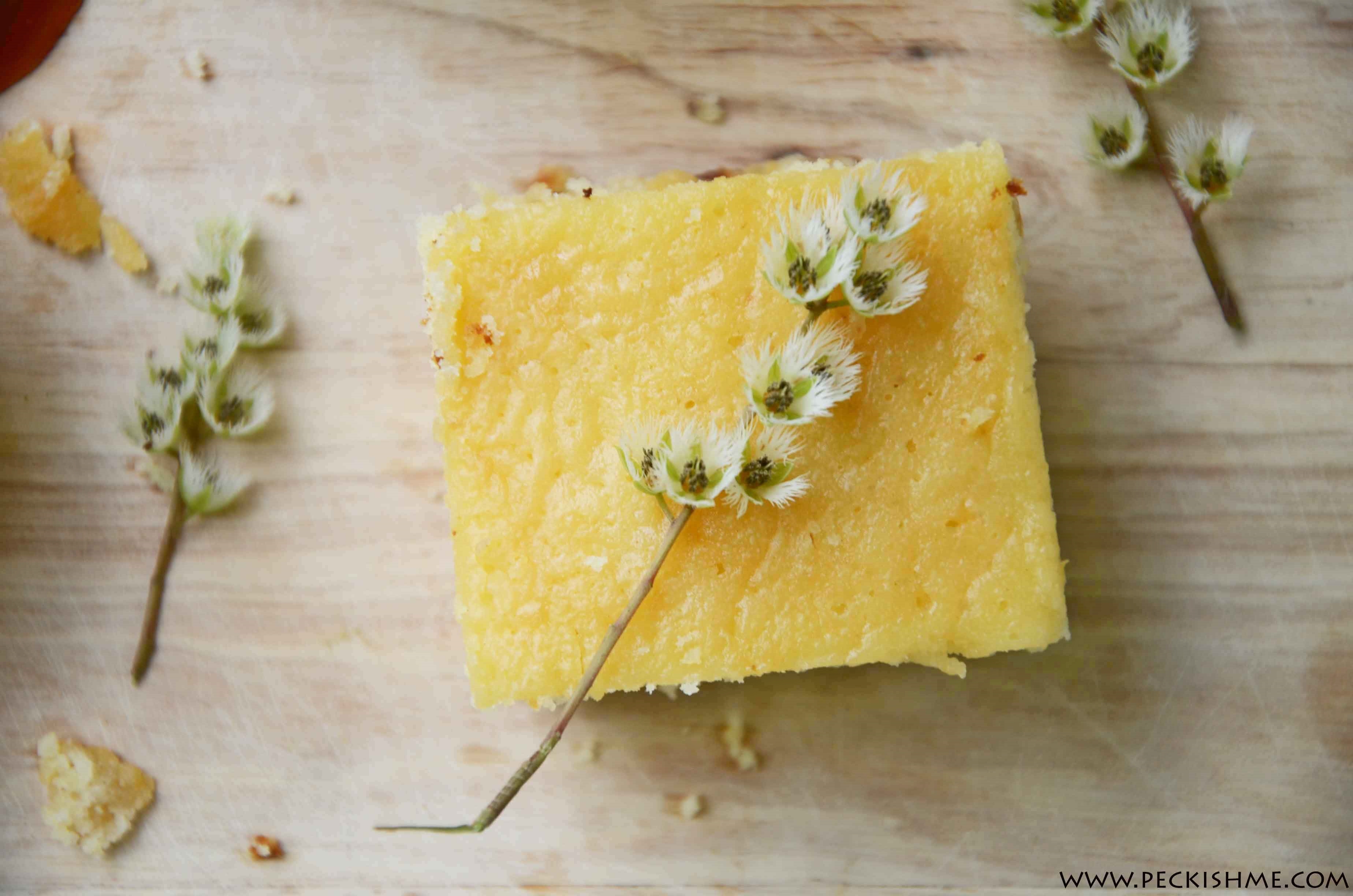 Rich, moist, packed with flavor and so very beautiful to look at!
These beautiful white chocolate blondies form a semi-golden crust on top that is delicious to bite into. A slightly caramelized, crackling cover tops a moist and gooey cake that is dense with oozing white chocolate, fragrant with that wonderfully welcoming sense of warm ovens and open doors. The sensuous vanilla is first to hit your nose and upon a bite, it fills your senses with its exotic allure reminiscent of sunny tropical afternoons, fanning yourself under a giant and shady mango tree. At first it is soft and supple upon the tongue, then you meet the gooey and it's a whirlwind of desires from that point onward. Each bite is a lusty kiss laden with promises and it's okay if you can't control yourself. I can't either.
Try this over the weekend but pray do find some good white chocolate to use. The fate of your blondies rest upon the quality of your white chocolate. Literally.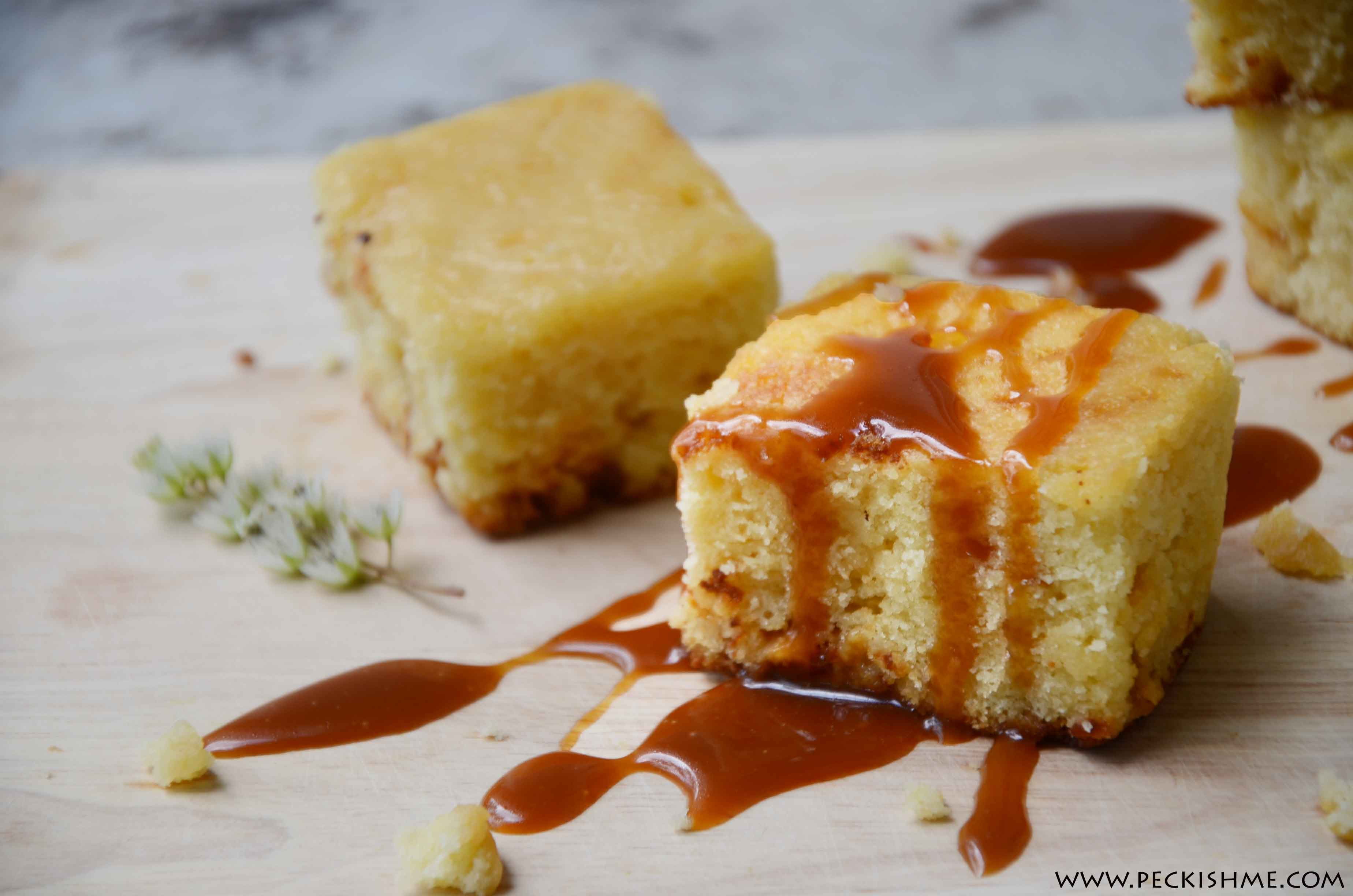 Baking tips
When melting white chocolate, remember that it requires extra time than regular chocolate.
You can use either white chocolate chips or just chop up a block of white chocolate. I don't usually invest in chocolate chips but resort to a block. This is usually a cheaper option.
Using baking powder is of course optional. Normally it's not used in blondies but I wanted this a bit fluffy. Hence the fluff stuff.