Imagine a beautiful sunny day, cool breeze caressing your hair and you, in your prettiest yellow sundress, the sun warming your hair, sunlight illuminating your hair, wander down the charming cobblestoned streets of Tuscany.
This is exactly what these cookies made me feel like.
Afternoons are sunny and golden and I find it very hard to sit still. There's just something about December that I just cannot place my finger on.
It was on one of these days that I was watching the movie "Cracks" and there is this scene where Eva Green is eating an Amaretti cookie, looking at some postcards from Italy, obviously dreaming of travel. It was this that got me yearning for a taste of this Italian delicacy.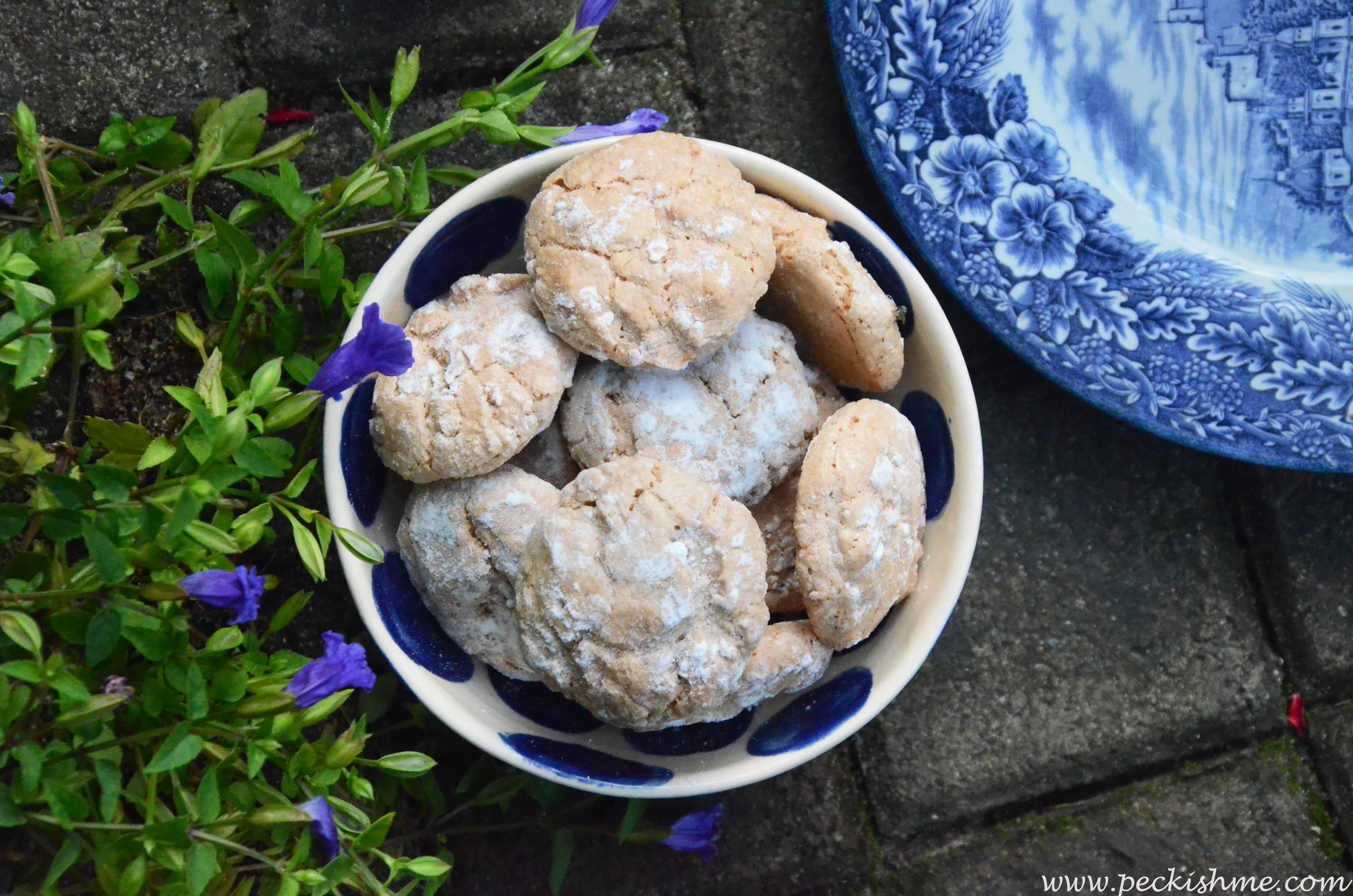 The Amaretti cookie or the macaroon to be more precise, is an Italian almond flavored macaroon that hails from northern Italy. The ones from Sasello in Liguria are soft while crunchy ones can be found in Saronno in Lombardy and contain a small amount of armelline – the kernals from inside the apricot stones from which it gets its name "amaretti" meaning bitter as this gives the cookie a slightly bitter taste.
This recipe for soft amaretti was discovered while I was foraging through a pile of really old cook books that I had picked up during one of my many book forages. I was simply mesmerized by the sheer exoticness of it all and decided to get to work almost immediately.
And to imagine that all I needed was some almonds, egg whites, sugar and almond extract!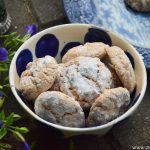 Traditional Amaretti Cookies
Ingredients
Instructions
Heat the oven to 160C.
Mix 50g caster sugar with the ground almonds. Whip the egg whites with the remaining caster sugar until stiff peaks form.
Stir in the ground almond mixture and the bitter almond extract to form a thick, sticky dough.
Gently form small balls (remember they will expand as they bake) with the dough and roll them in the bowl of icing sugar.
Place the rolled balls on a lined baking tray and bake for about 30 minutes until the biscuits are slightly hardened and a little colored. Let them cool.
Store in a cool, dry place.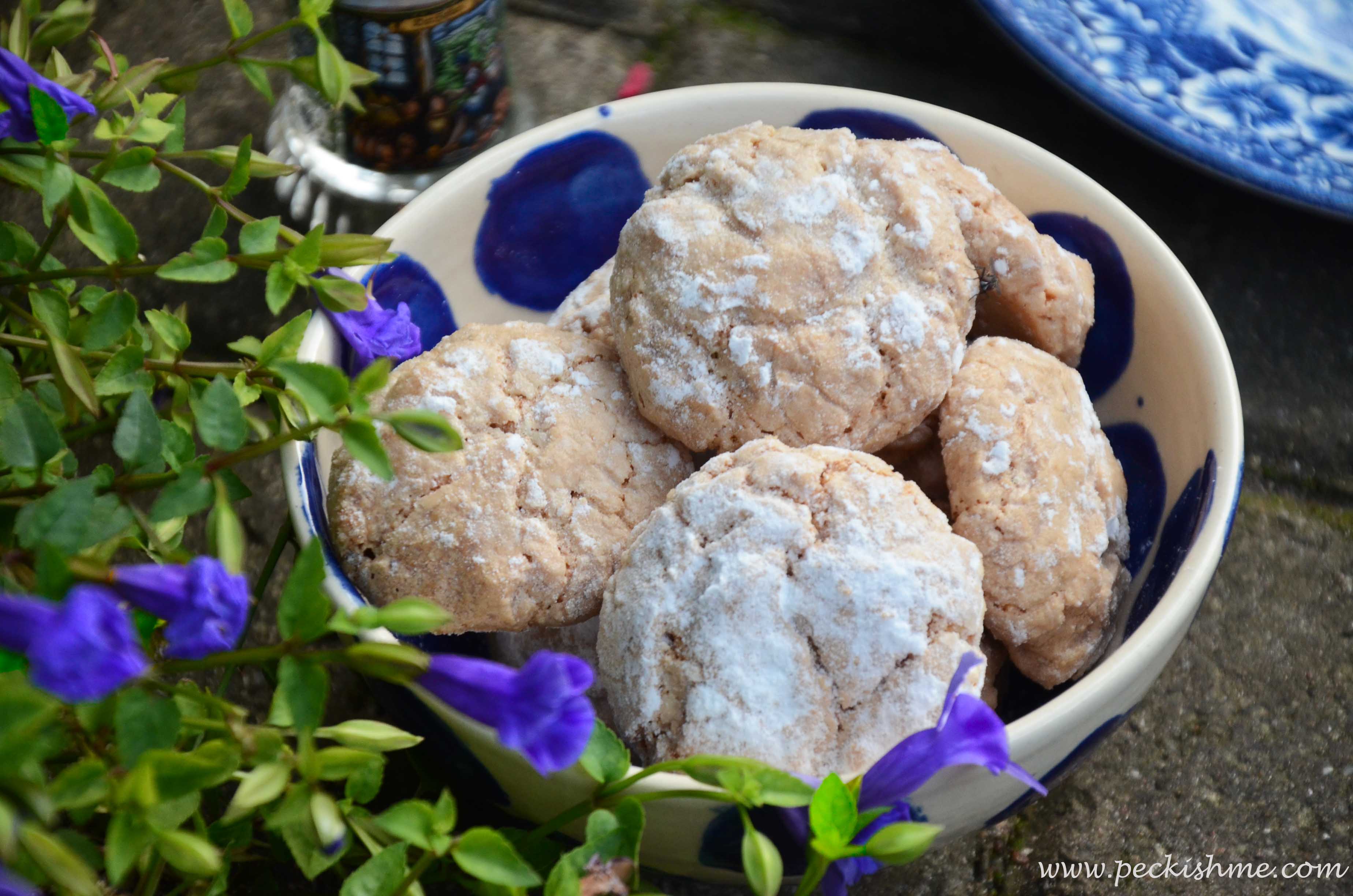 I grabbed 2 of these babies just after I baked them and headed to my room and decided to put on "Letters to Juliet" and put my feet up for a bit after a few hours of cooking and shooting. The room was drenched in sunlight from the open balcony doors and there I was watching a movie based in Italy eating traditional amaretti cookies. The airy, crispness of the cookie as you bite into it is as light as a beautiful summer day and the fragrance of almond makes you feel like you've put on your prettiest dress and went out for a walk along a cobblestoned street in Tuscany, exploring, discovering as each grain of almond rolls seductively on your tongue, scintillating, melting.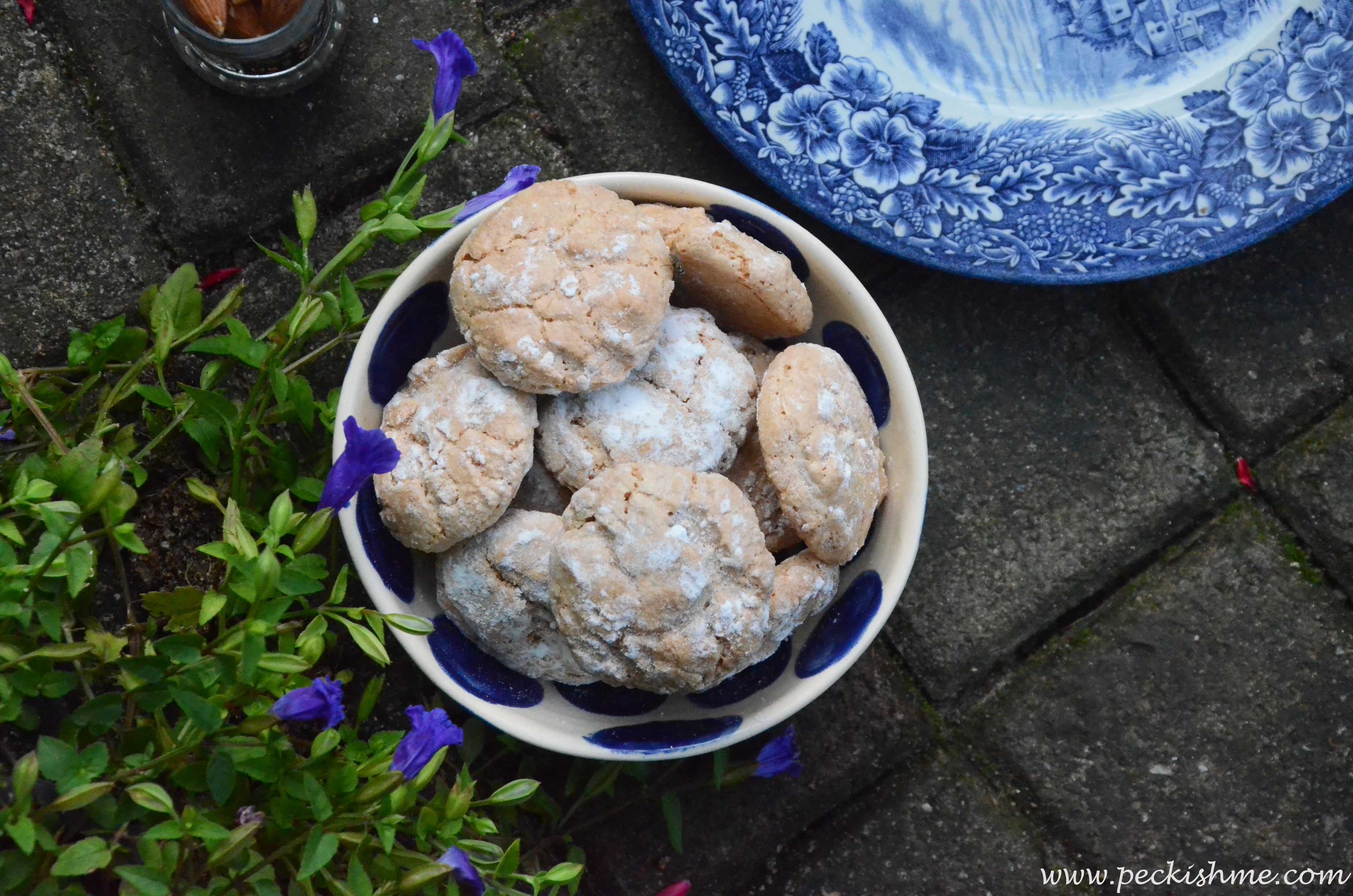 The amaretti cookies are so wonderfully elegant and refined and I can very much see what all the fuss is about. However, as sophisticated a dessert as this may seem, it is so incredibly easy to make! From all the cookies I've made so far, I believe these are indeed, my favorites.
So why do I recommend this for Christmas? Because the smell and the flavor of almond just reminds me so much of the joy and happiness associated with Christmas. Because a jar of this would make a wonderful present to someone you love. It's a special treat. And deserves a special occasion to celebrate its existence.
Recommended – Enjoy in the afternoon watching "Letters to Juliet". Or any other movie based in Italy.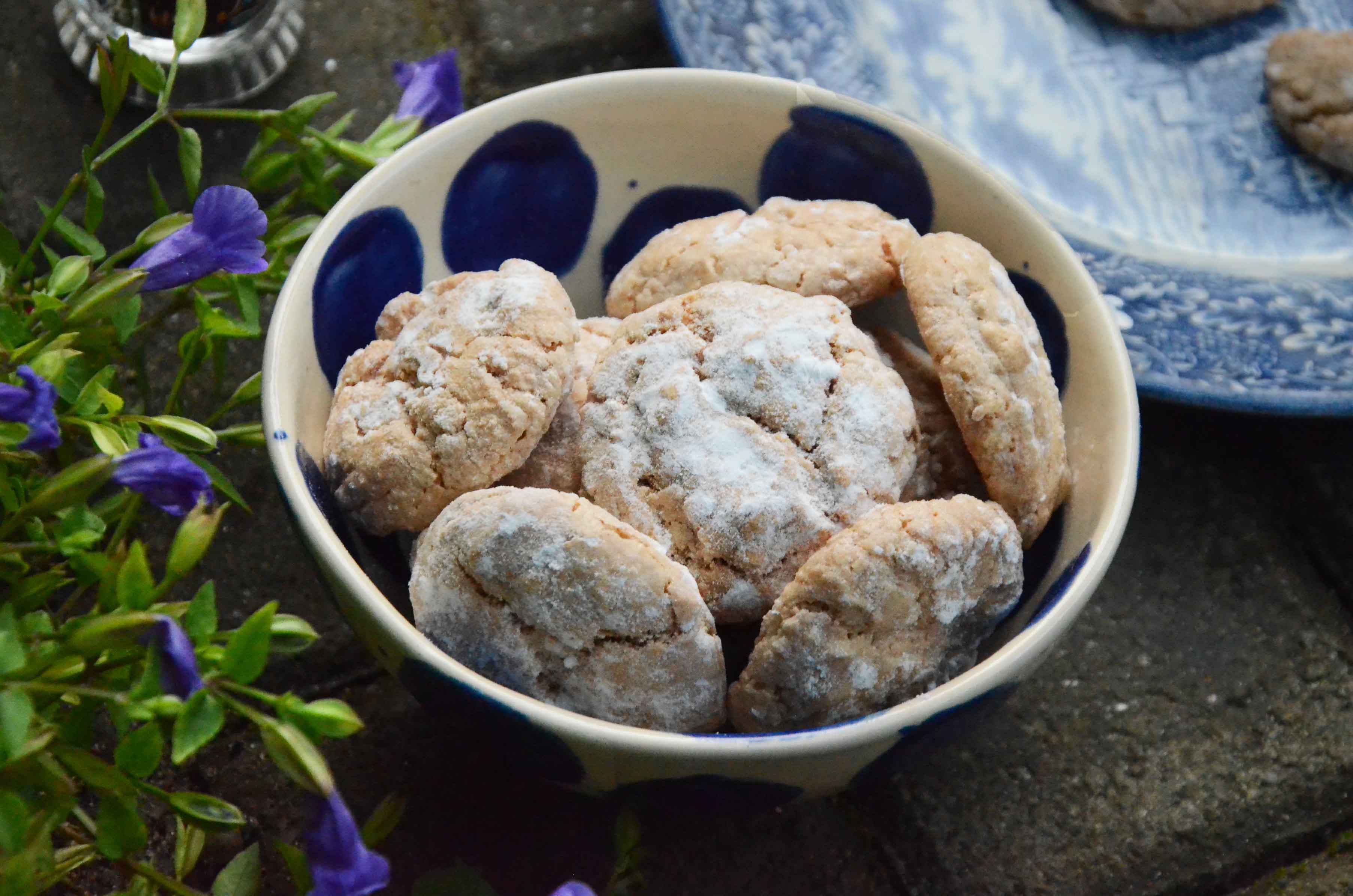 Baking tips
If the egg whites are small, use 3 egg whites. Use a clean metal or glass bowl to beat the egg whites in and make sure that no yolk has seeped in. The slightest bit of yolk or the slightest trace of grease can affect the egg whites and they will not be whipped into peaks.
Finding bitter almond extract will be difficult so I've used regular (but natural and good quality) almond extract.
Some even use amaretto liquor but I have not tried this. You can do it on your own and see how it goes!