An intriguing short hike from your modern day comforts and generous hospitality, you arrive at this scene of startling beauty. A cascading waterfall, not a mere trickling, but a majestic, roaring one, cascading in all its glory to a blue-tinged pond below. All along the way, your soundtrack is the tinkling sound of the flowing river and bird call. It's so serene that you would imagine that it's just you and all this beauty in the world.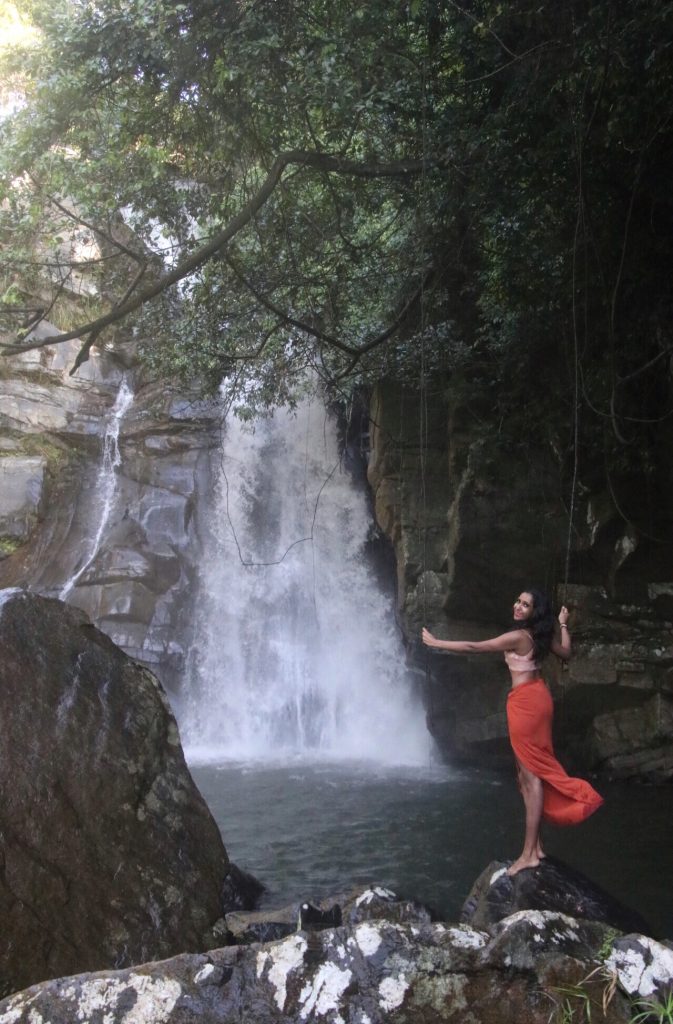 Your own private waterfall! How do you like that?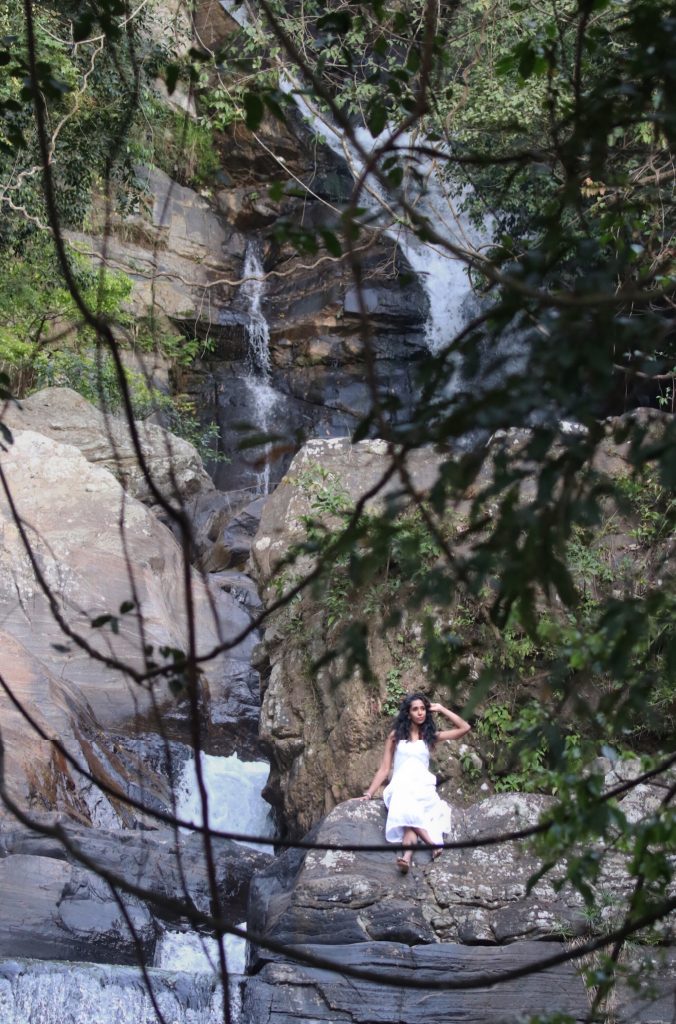 The property & location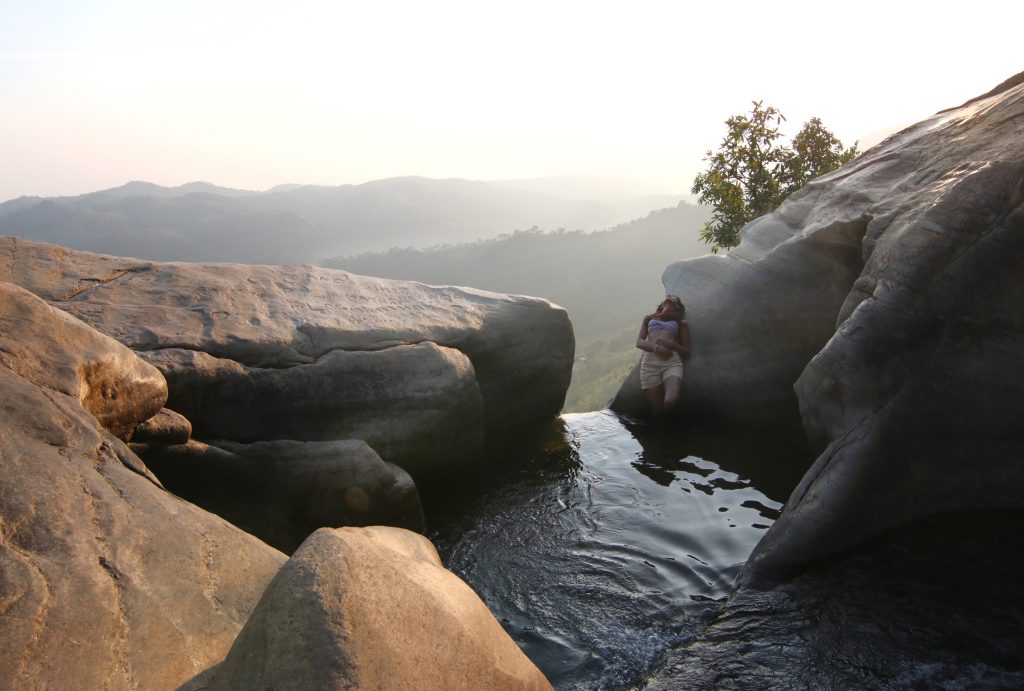 Nestled just minutes away from Upper Diyaluma, where Diyaluma waterfall starts is this rather unique property which I would call a hidden gem. It's our second visit here this time and every visit, we end up discovering something new.
This place which sprawls over 80 acres only has 09 rooms and suites and when you are out and about if often feels like you are the only people there! It has so much of nature that everywhere you look is green, green and so green and there's this absolute sense of calm that no matter what state of mind you're in, it puts you at ultimate peace.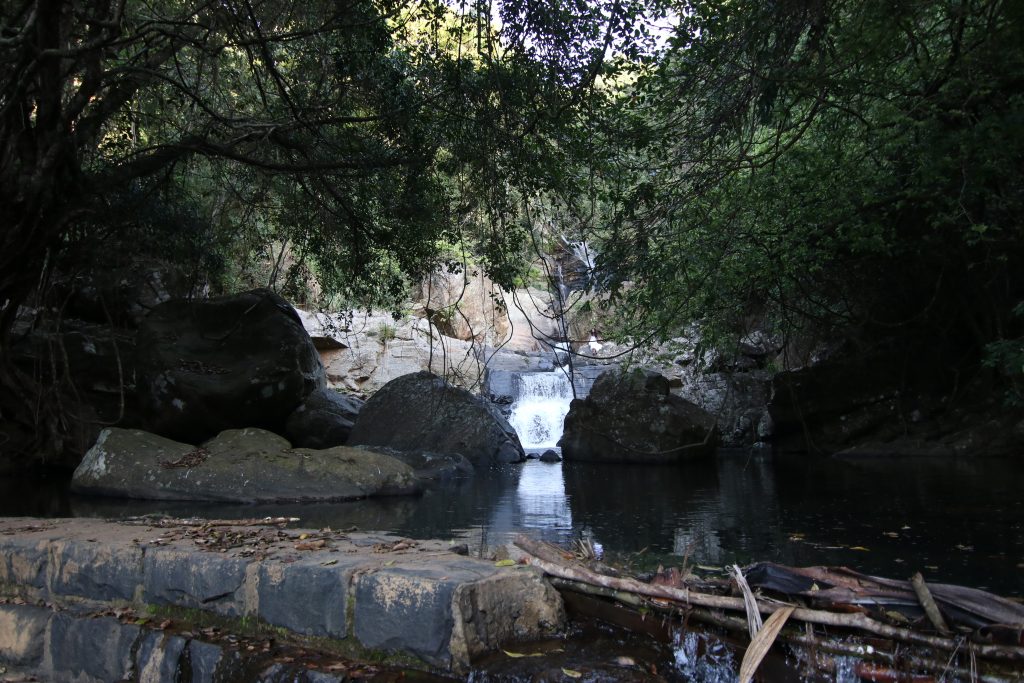 Oh and the welcome! They really make you feel like royalty! Welcomed with a garland of sorts made from the property's own flora and fauna, smiles and a friendly chat with the lovely managers, Mr Carrim and Mr Johnson, you're all set for your retreat in the hills.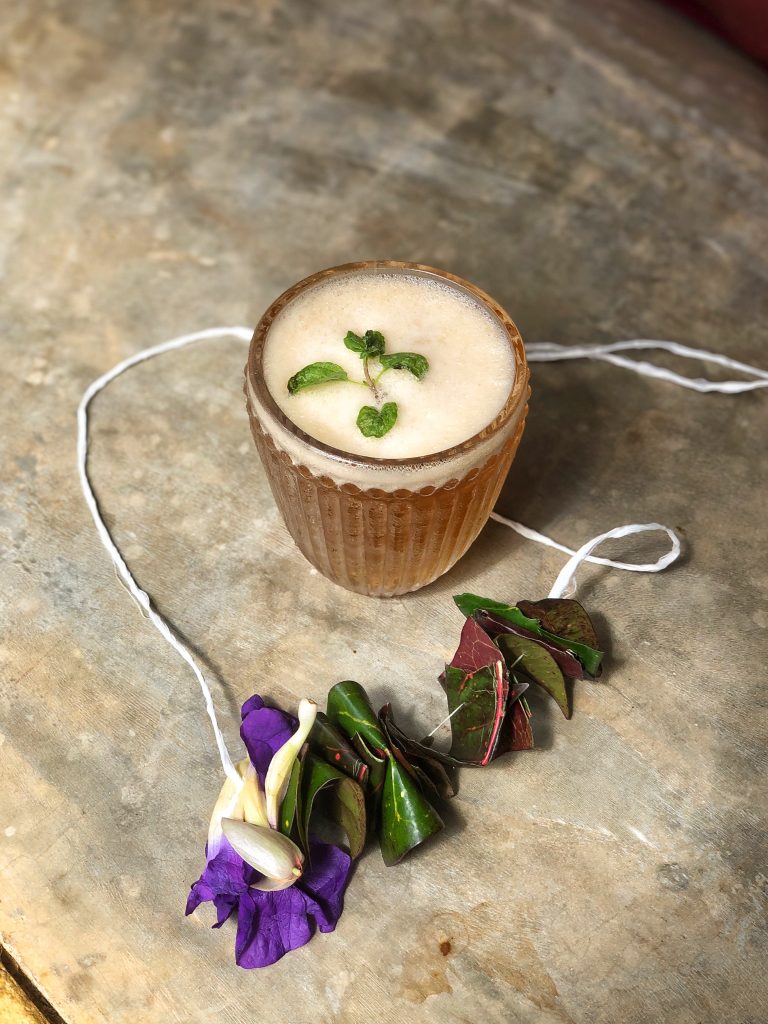 The rooms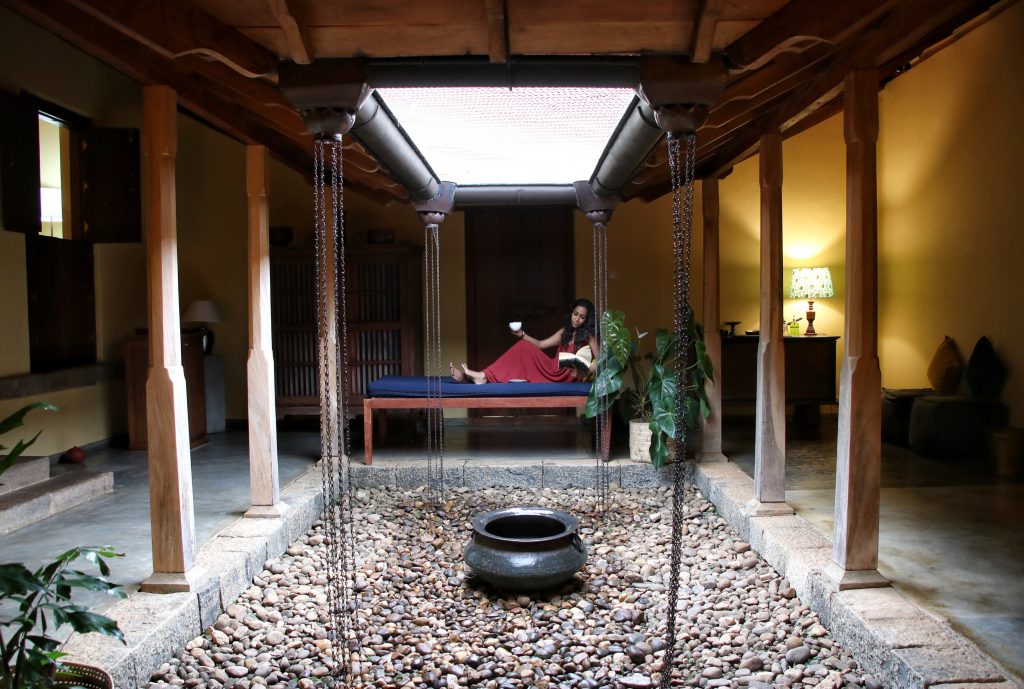 There are three room types – the forest pavilions, the pepper cottage and the luxury villa suites. The forest pavilions are a unique experience where you basically live on an elevated platform set up overlooking the hills but with no solid walls! It has these beautiful, fairy tale-like white cotton curtains which you can fold and unfold and that basically marks your own unique tent! And that's it! That's what separates you from your own comfy, warm abode and the great outdoors that its so very thrilling! It's like living outdoors without REALLY living out in the open if you know what I mean. You have to experience it to see what I mean really!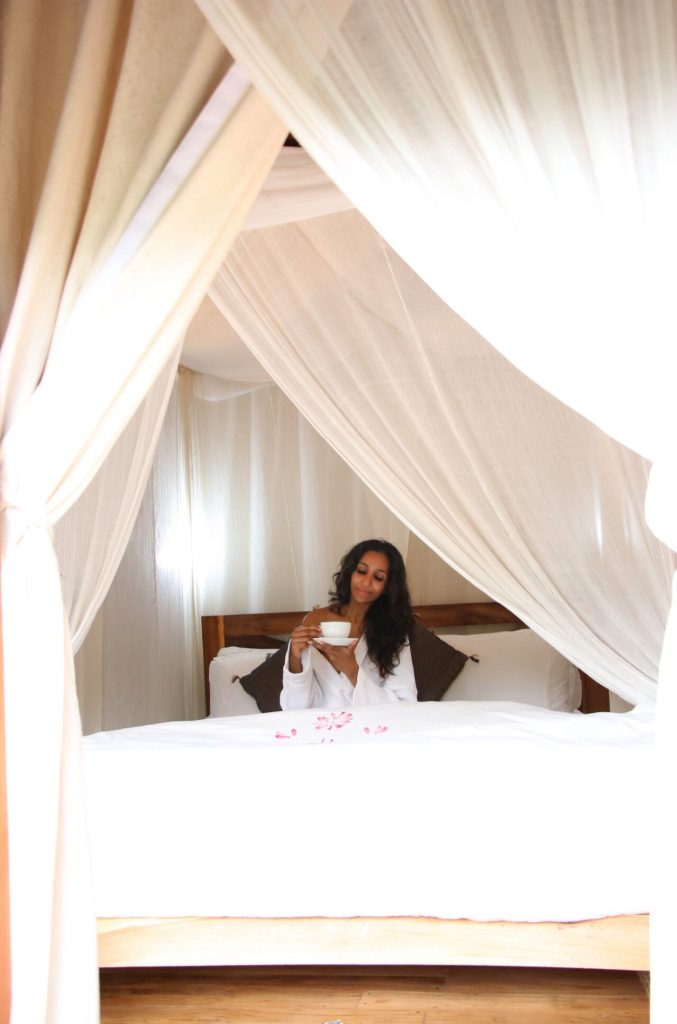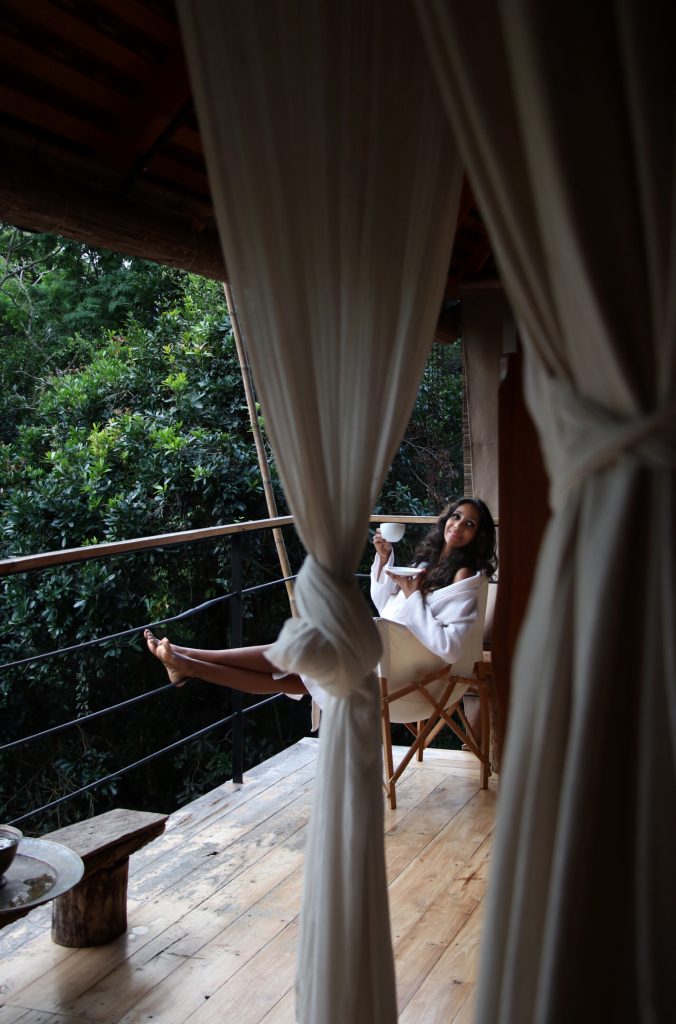 And then you have the three elegant luxury villa suites that's like a house of its own really. A lovely courtyard or a 'meda midula' as we Sri Lankans know it which is the center piece of the sitting area, the spacious bedroom, bathroom, outdoor shower and wait for it, the most surreal outdoor Jacuzzi! Absolutely love this one and is a super romantic option for couples and a spacious one for a family.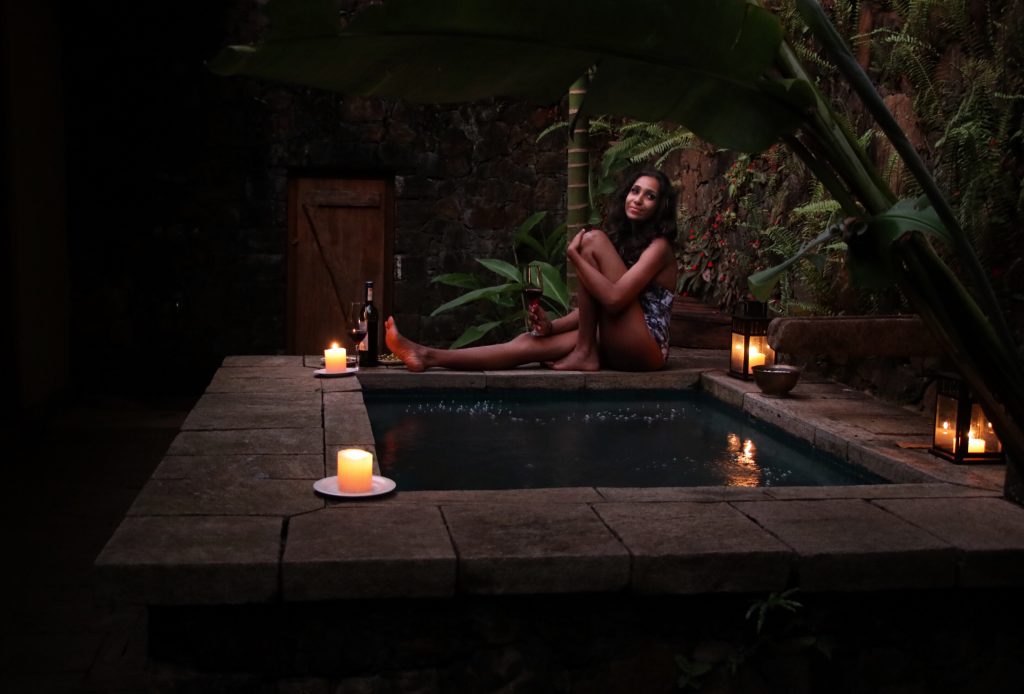 The pepper garden cottage is also a wonderful accommodation option that is set apart from the rest of the property. This is ideal for those who want additional privacy and is a very cute and endearing option that's known to steal hearts.
The cocktail hour & roasting marshmallows over a bonfire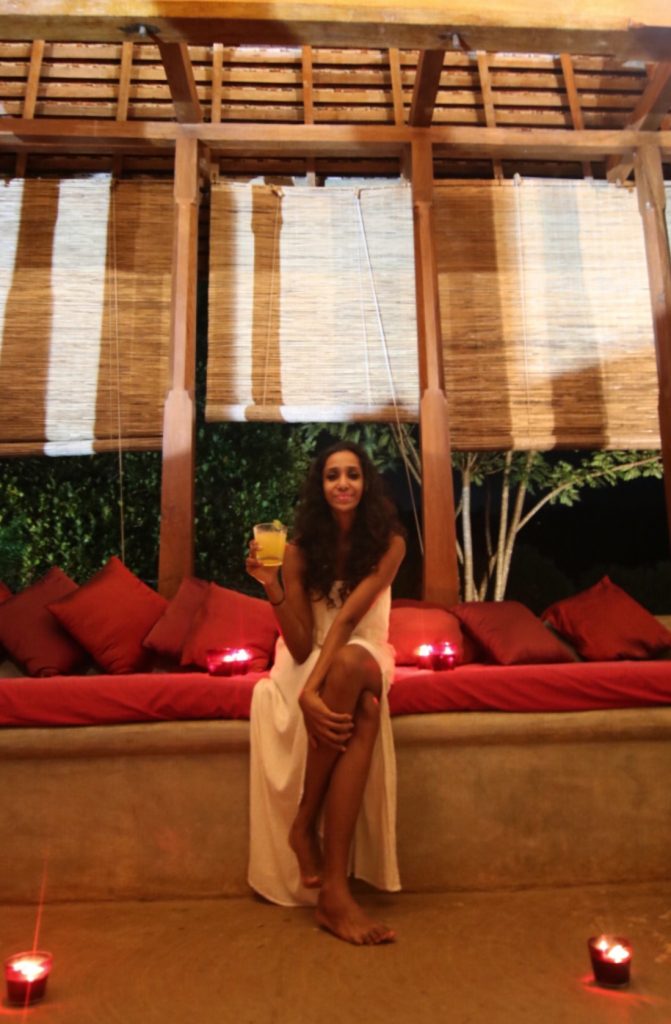 Something I really found to be truly unique about this property is the cocktail hour. At the welcome itself, the manager invites you to come down for cocktails at 7.30pm, before dinner when all the guests gather in the welcome hut (which they call ambalama) for cocktails and canapes before dinner. Here we chat and get to know other guests and it truly is an amazing experience where we are still in touch with the friends we've made from previous visits.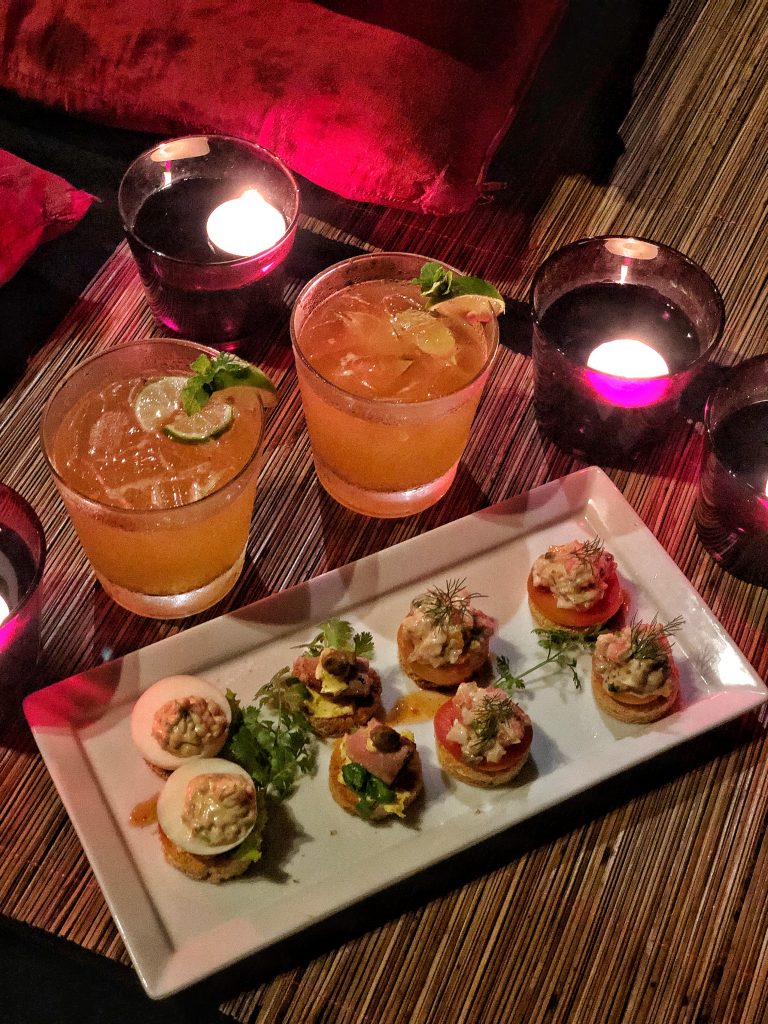 Also, the cocktails and the canapes are to die for! Really enjoyed them and how much effort is put into this lovely little ritual that bonds people as opposed to impersonal, keep-to-yourself culture of most mainstream properties of Sri Lanka
And if the weather is dry, after dinner, all the guests are invited to the bonfire where marshmallows are provided to be roasted over a bonfire. More bonding! And if you've never had a bonfire in the pitch dark when its cold outside, snuggled together and roasting marshmallows and feeding each other gooey, melted marshmallow still smelling of wood from the fire is an experience that you will really want to have.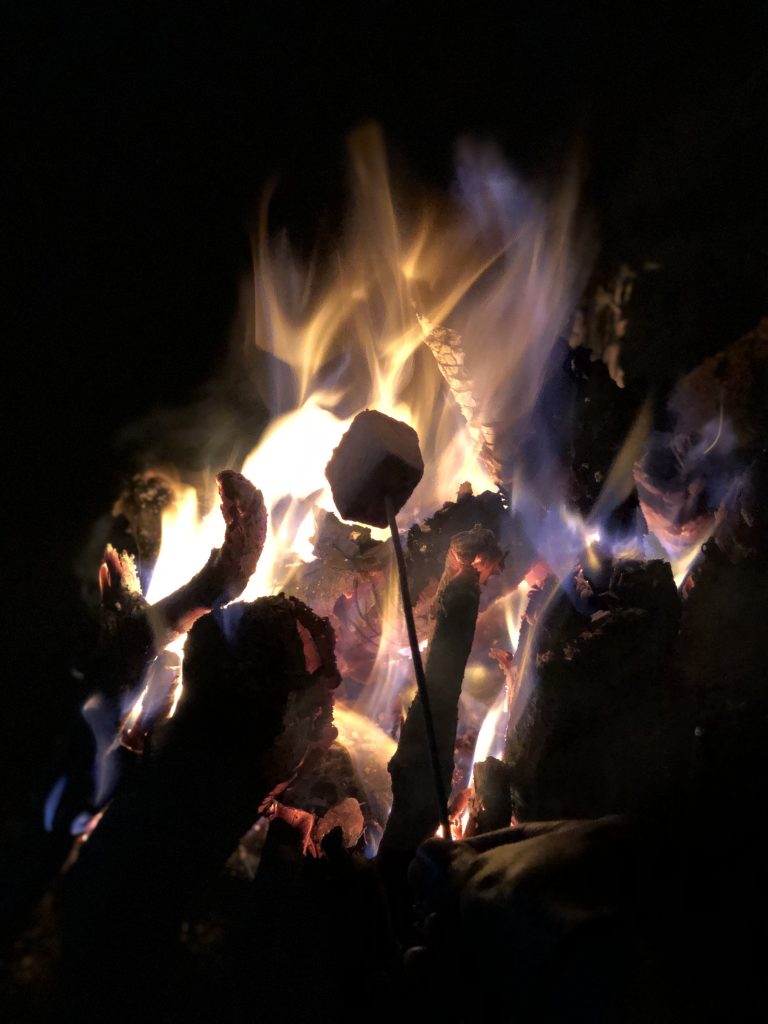 Dining experience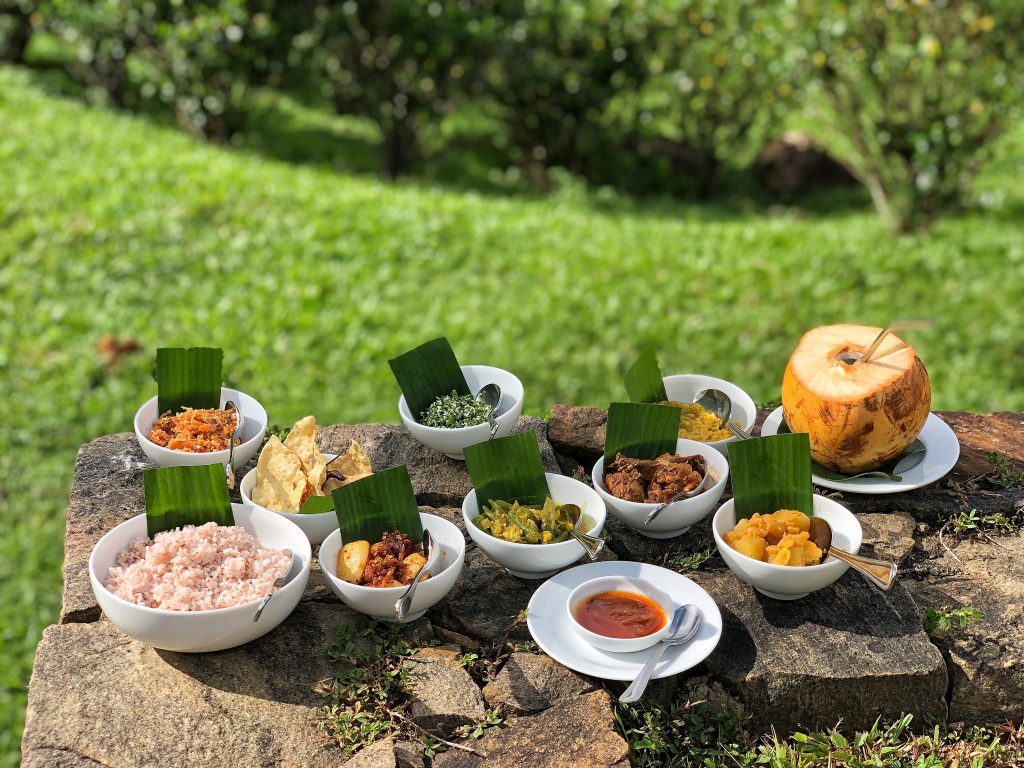 Again, some of the firsts in my travel-food life (and I do travel and eat A LOT, as you may see from my social media).
What stood out to me the most about the property is the fact that almost all the greens and vegetables they use come from their own organic garden! I was told that all the vegetable beds were about 3ft deep which are filled with leaves and wood that are beneficial for the roots of the plants to keep all the bad bacteria away and the fertilizer is made with the waste thrown away from the property. And the pesticide? Ash! Regular, all-natural, nontoxic ash from leave and wood burning in the property are thrown over the plants to keep those pesky insects away which makes all the leaves and veggies super duper healthy to eat!
Oh and I also went ahead and made my own salad with the property's chef! What is so unique about this experience is that I got to literally pick out what I want in my salad from the property's garden with the chef guiding me of course.
And my favorite experience? The waterfall lunch!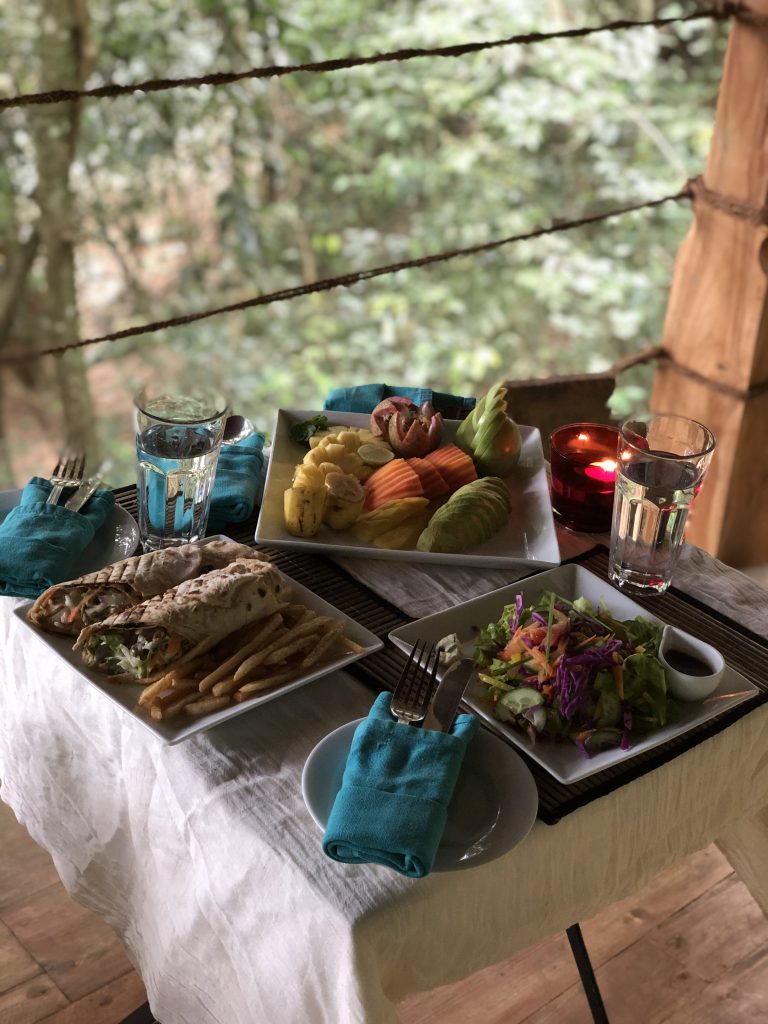 At the end of a relatively easy trek through the jungle, you arrive at a pavilion overlooking the waterfall. This hut is actually something quite unexpected like something out of a fairytale, complete with white cotton drapes, champagne and all. Here, your waterfall lunch is set up, table, linens, cutlery and the entire works. Not your regular picnic mind you, this is the real deal and the amount of thought and detail that goes into creating this experience for the guests is truly mind-numbing. It truly is a unique experience – to have a meal in complete luxury, overlooking a majestic waterfall with the sound of cascading water as your soundtrack? Yes please! And if you wish, you can take down your champagne to the river just a few feet down and have it there too. Just like we did. Truly magical and one-of-a-kind. One of the perks of having your own private waterfall within the property I guess!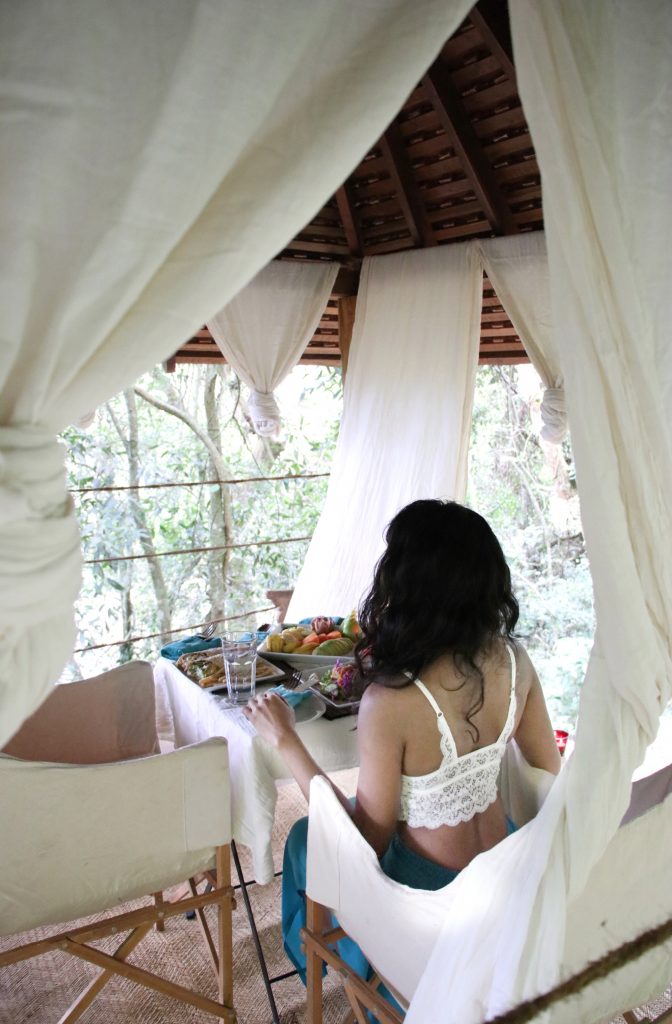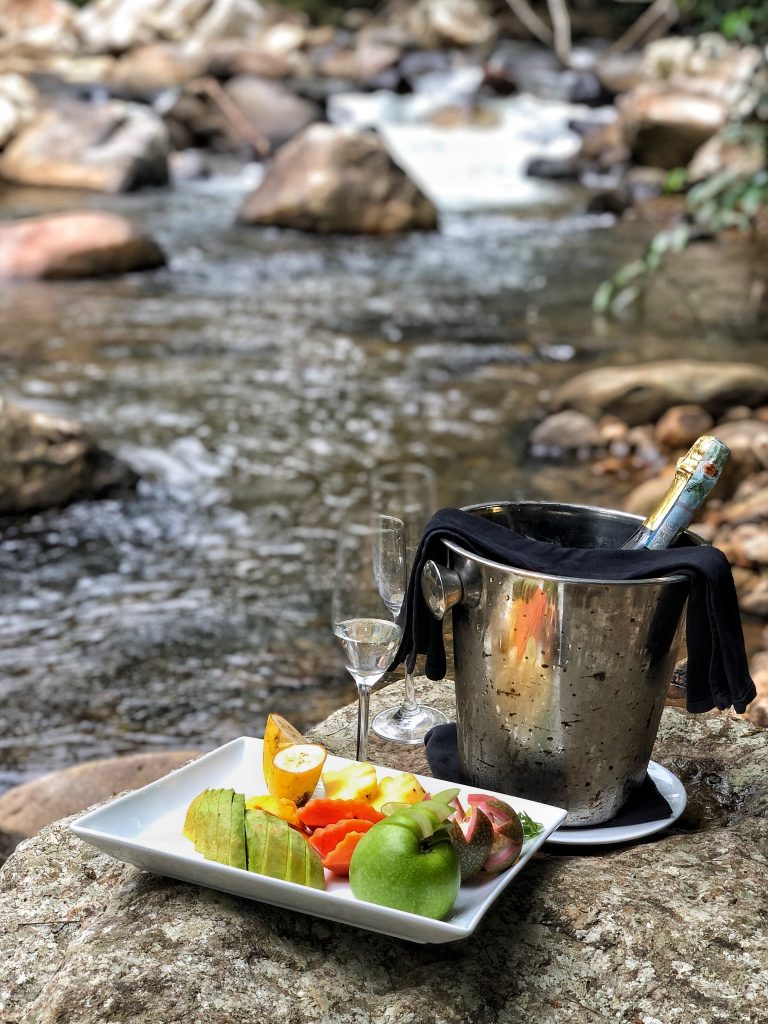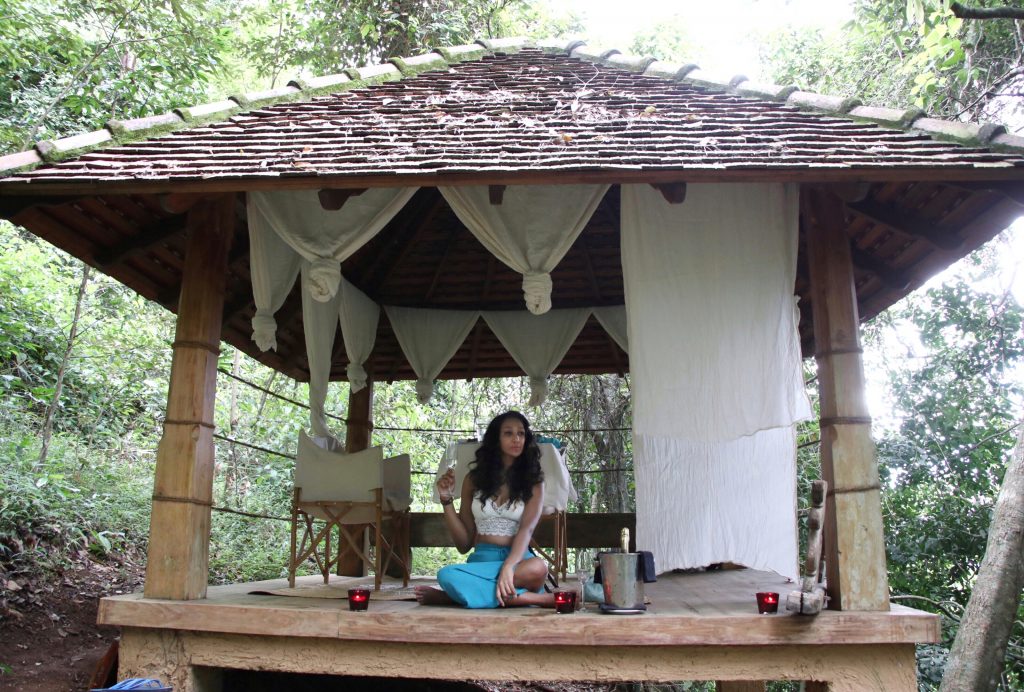 Simply put, I just CANNOT wait to go back! I dislike the impersonal, overtly commercialized hotels with a passion. And when I say I'm picky and quite critical, I am not exaggerating and I rarely ever stay at the same property twice. This is our second visit to Living Heritage Koslanda (and I'm already looking forward to the next) and when I say that Living Heritage Koslanda has stolen my heart, I believe I am being very, truly honest.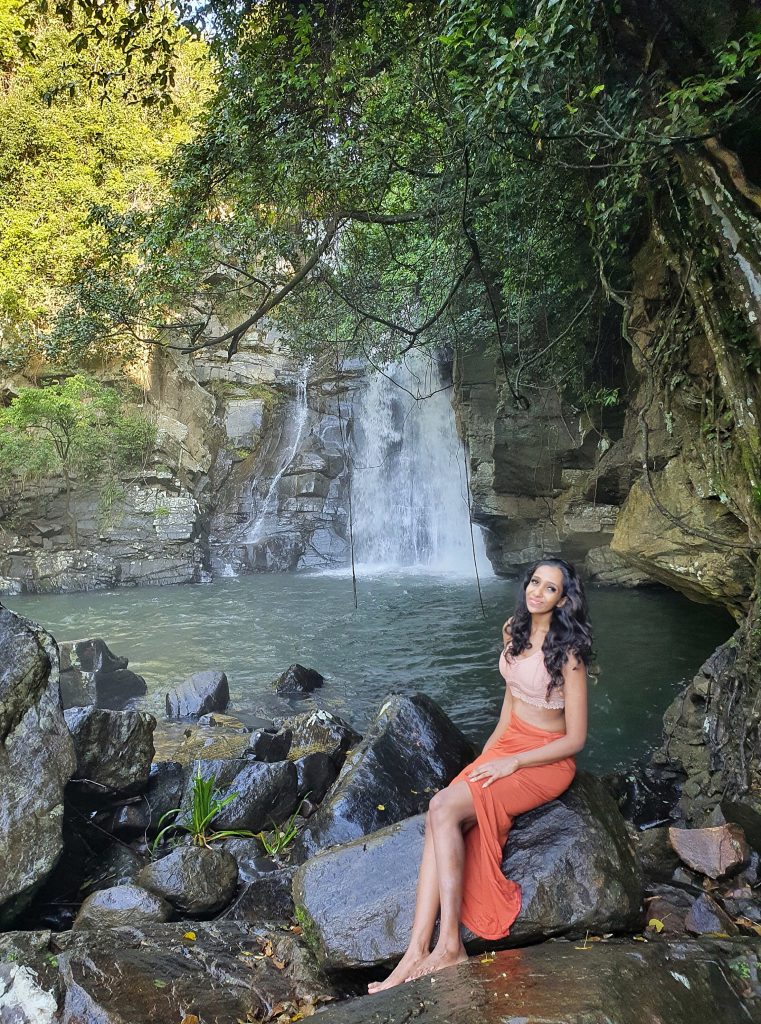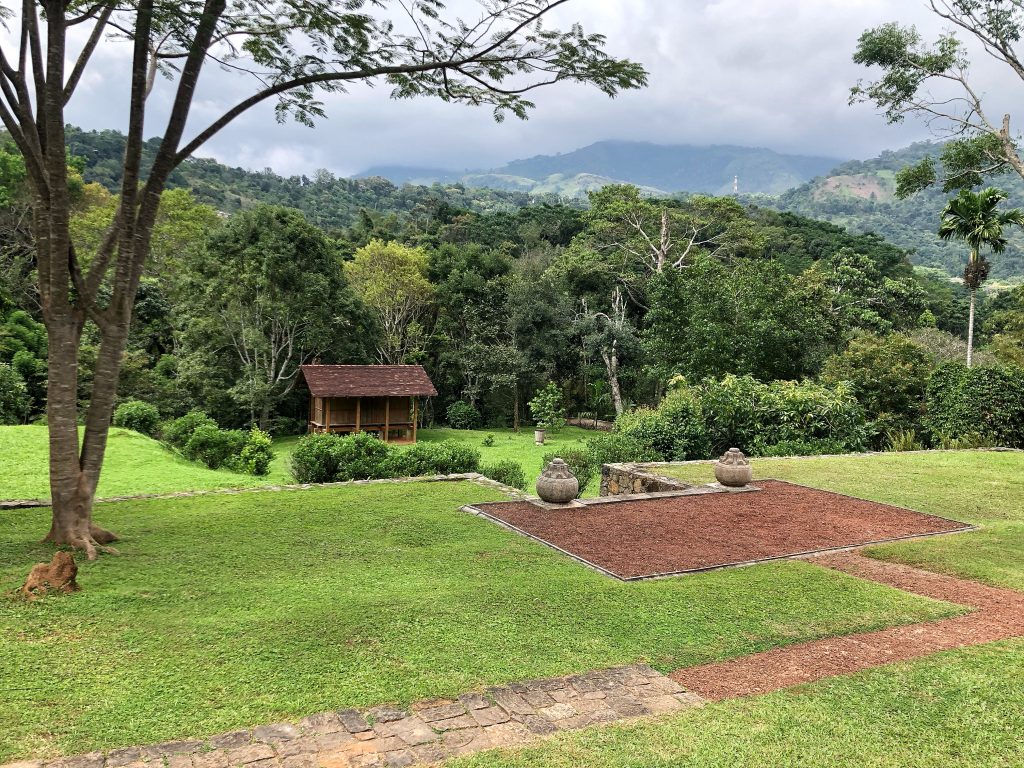 If you, like me, love places where you can hear yourself think and truly connect with yourself, Living Heritage Koslanda is your place to be. I swear, this place has magic!
Contact details of Living Heritage Koslanda