What if I told you that there are decadently satiating, ooey gooey brownies that are actually good for you?
No don't shake your head in disbelief. This magic recipe is made up of kidney beans, dates, raw chocolate and oats. It's completely guilt-free and what's more, adds in quite a lot of nutrition and antioxidants to your diet as well! It can be made vegan, it's completely vegetarian and gluten-free. And if you hadn't known that it wasn't your regular brownie, you would gobble it down and probably feel guilty about it afterwards as well – it's that good. How much better can it get???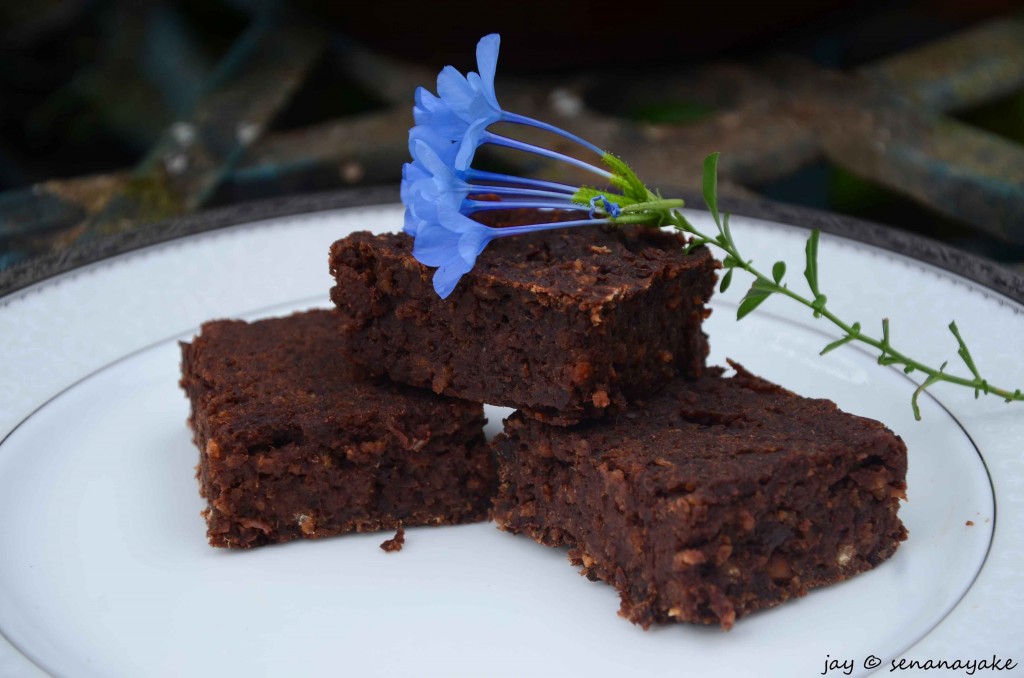 Bean brownies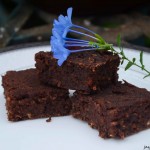 Prep Time : 15 minutes
Cook Time : 45 minutes
Yield :

16 pieces
Instructions
Melt the cooking chocolate in a pan together with the oil and the milk. Keep aside to cool.
Combine the kidney beans, dates and the oats in a food processor until it forms a thick and chunk-less paste.
In a large bowl, combine the kidney bean mixture, the melted chocolate, chocolate pieces, oats and bees honey.
Prepare a baking pan. Pour the mixture onto the pan. It would be quite thick so you may want to pat it down to size.
Bake on moderate heat until a skewer inserted into the middle comes out clean.
Leave to rest until cooled and cut out squares carefully.
Print
Oh my, thick, rich, wonderfully gooey squares of chocolatey yumminess that surprises so much that you can't believe your mouth! As to what it tastes like, well it tastes like brownie! When you bite into it, chocolate fills your senses and as your teeth explore the mushy lands within the piece, you are resolved to not eat any other type of brownie again. Its sweetness tallies so well with the toasty bitterness of the dark chocolate and literally sings in your mouth. It's mushy, it's decadent, it's gooey, it's oh-so-chocolatey and it's the best damn brownie I've ever had! What's more, it's full of vitamins and protein from the beans, antioxidants from the raw chocolate and vitamins, minerals, iron and dietary fiber from dates and the oats. Well you can do a Google search for yourself and see how good they are!
And you thought that healthy equals tasting bad? You couldn't be more mistaken!
Baking tips
For a vegan option, opt for maple syrup instead of honey and a soy or any other plant based milk for milk.
Use good quality raw chocolate, preferably organic. I used Hansa 100% cocoa and 50% cocoa chocolate in this. It gives the brownies a nice roasted taste.
When processing the beans and the dates together, it is advisable to process one at a time until smooth and add everything together once the two are well ground.
If you want, you can blitz the oats into a flour in a food processor as well if you don't like the idea of adding whole oats. But I didn't bother because you can't even detect the oats inside.