Ok folks, let's get down and dirty.
I was intrigued by the name really at first. And then I was intrigued by its flavors. Dirty rice is a traditional Creole dish that is jam-packed with flavor and oomph. Why dirty? Because the white rice used in this dish gets a dirty color from being cooked with ground pork, livers and various spices. It is a popular dish in the American south and is a particular favorite dish in the Creole regions of southern Louisiana.
The spice mix usually used in dirty rice is the Cajun spice mix but if you cannot find that, it is perfectly acceptable to use the Sri Lankan thuna paha mix or for our Indian users out there, just a hint of garam masala. The most important thing about the dish is that you have fun while you are cooking it and you have fun while you share it with the ones you love the most.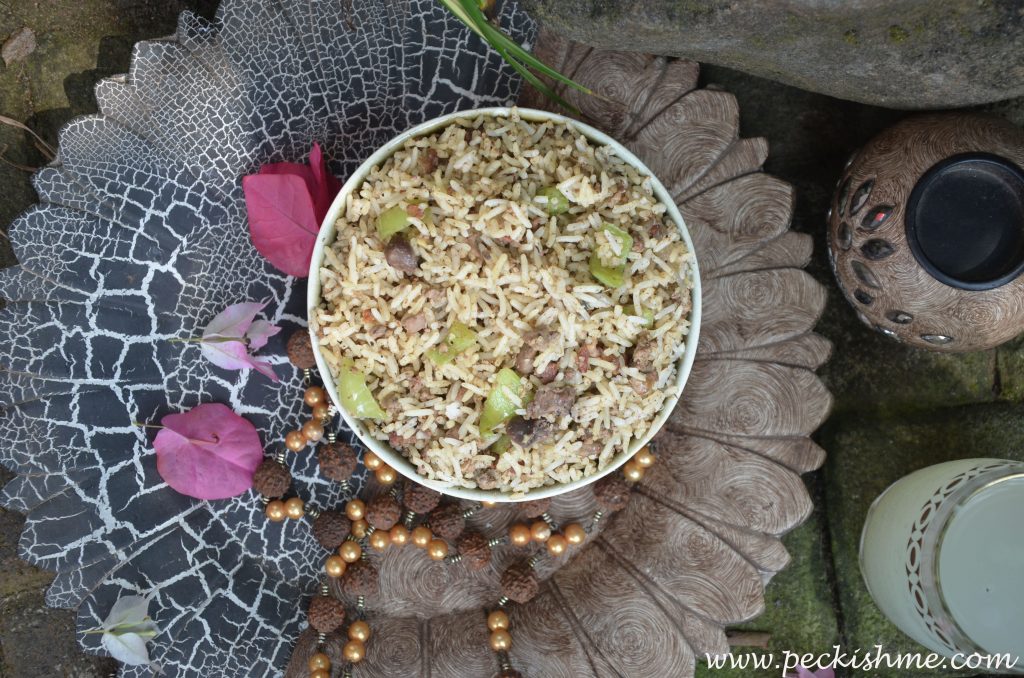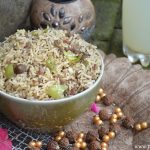 Dirty Rice
Ingredients
Instructions
Setting aside ½ cup chicken broth, heat the remaining chicken broth in a pan along with the bay leaf and 1 cup water. Once it comes to boil, add rice and cook for 20 minutes covered.
In a heavy bottomed deep pan, heat the butter. Add the ground pork and sauté, crumbling it with the spoon. Add the garlic and the onions and sautee until translucent. Add in the chicken livers. Cook the meats until it is no longer pink.
Add salt and the cajun seasoning. Add in the rreserved chicken broth, scraping the bottom for any browned bits. Simmer for 5 minutes.
Add the rice to the meat mixture. Stir well to combine with the heat on. Add in the green capsicum and mix well. Serve warm.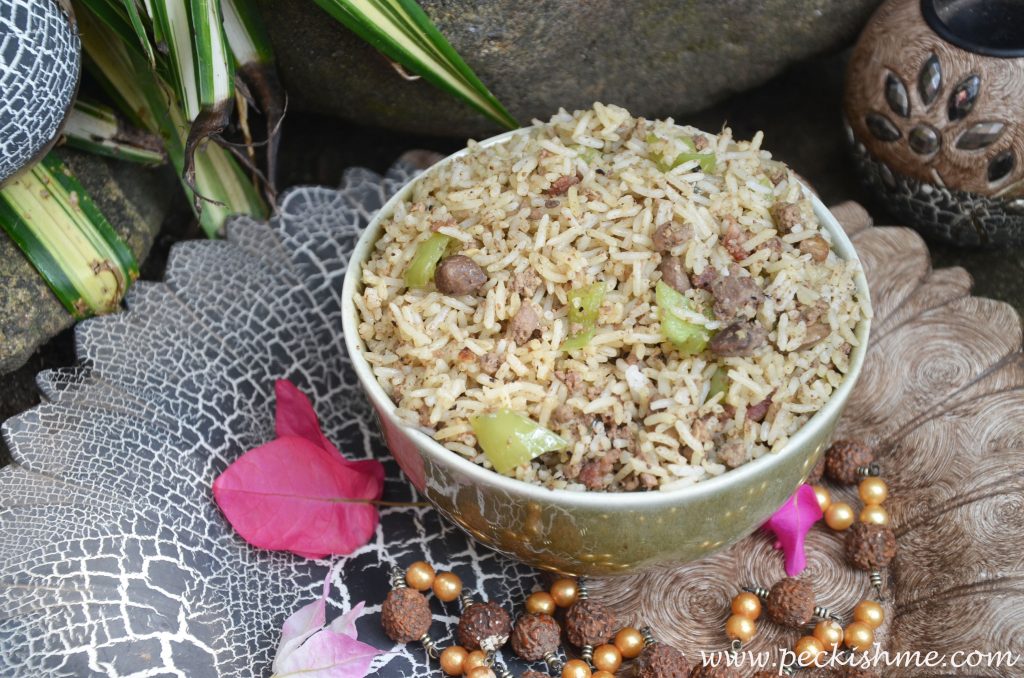 Here's a rice that is earthy and meaty and so flavorful that you will find yourself going for seconds and then thirds. The ground pork provides a beautiful gamey-ness to the dish while the chicken liver brings it all together with its earthiness, the silky smooth paste of it combining the rice and the meats together. The Cajun spices sing in the background while the onion and the garlic joins in to compose the perfect melody. For me, the crunch, the freshness and the kick provided by the green capsicum is the absolute highlight, juxtaposing against the softness of the rice and the juiciness of the meats combined. Truly a dish worth singing about.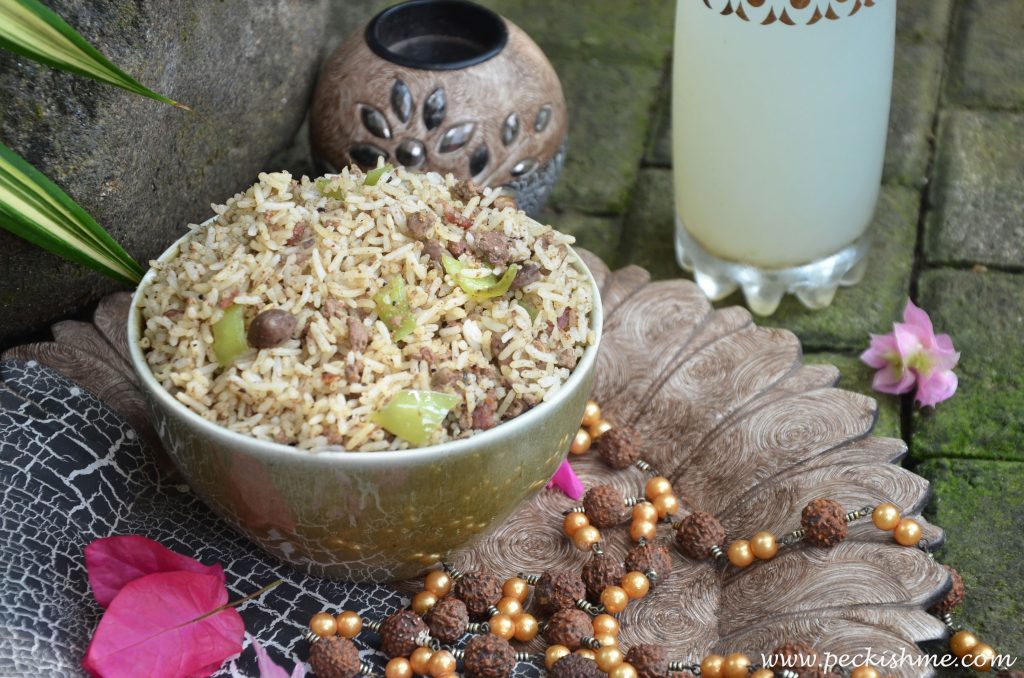 Cooking tips
Remove the seeds from the capsicum to avoid unnecessary tongue burns.
Traditional recipes alternate between ground beef, ground pork and chicken liver. I like the pork and liver combination the best.
I sometimes use basmati rice for the dish. Any long grain rice would do really.