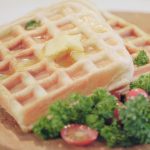 Yield: 02 servings
Prep Time: 10 minutes
Cook Time: 10 minutes
Print
Breakfast Puffles!
Ingredients
Instructions
1.       Cook the bacon in the Moulinex 3-in-1 sandwich maker using the grill plate. Set aside.
2.       Change the plate to the waffle plate and heat the waffle iron fully.
3.       Lightly flour your work surface. Unroll the pastry and cut it in half widthwise. Roll each piece of pastry to the same width but double the length of your waffle maker. For example, if your waffle maker measures 8 inches square, roll each piece of pastry to an 8x16-inch rectangle. Cut each half in two. Now you should have four equally sized pieces.
4.       Place one piece of your pastry over the entire surface of your waffle iron. Distribute the ingredients evenly on this half of each piece of dough, leaving a 1/2-inch border. Lightly brush border with water. Carefully place the other half of pastry over and crimp the edges to seal in the filling.
5.       Place one filled waffle inside the waffle maker and cook until golden brown and puffed, about 5 to 6 minutes each, or until the pastry is cooked and golden. Serve with butter.
If you thought that you need an oven to make pastries, I'm going to change your mind. All I need is this Moulinex 3-in-1 sandwich maker to make all your pastry dreams come true. I'm going to be using the grill plate to cook my bacon and the waffle plate to make my pastry. Pastry in a waffle iron – I'm calling them Puffles!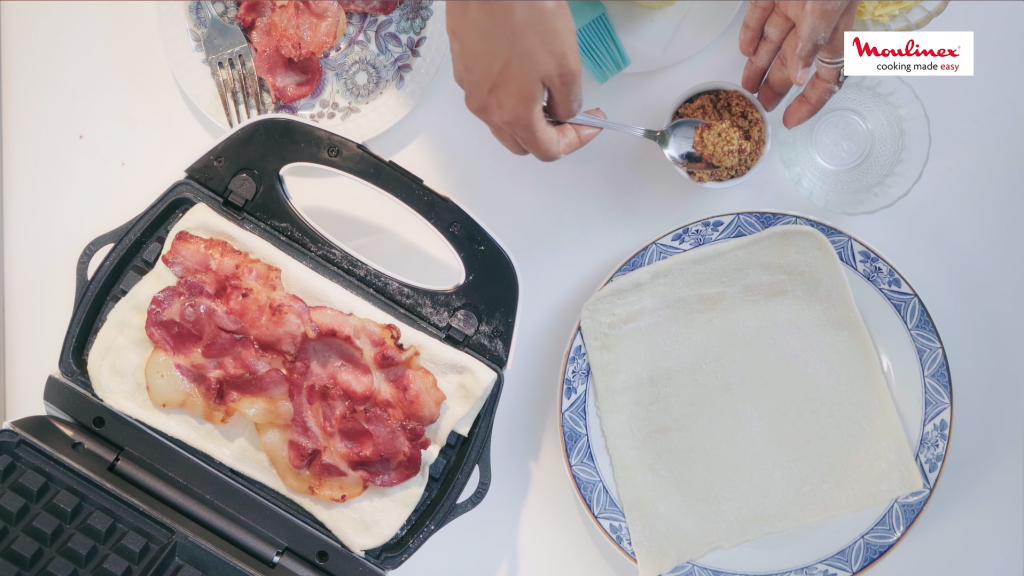 All that juicy bacon and squidgy cheese dotted with zesty mustard blanketed by crispy, crunchy, buttery pastry – Absolute heaven! And this decadent treat is yours in a matter of minutes with the Moulinex 3-in-1 sandwich maker. And the best part? You don't need to wash multiple pots and pans – just one sandwich maker and your task is done!
Oh and I have a little gift for you as well! Apply the below promo code when you buy the Moulinex 3-in-1 sandwich maker and receive a discount!
Product link – https://www.singersl.com/moulinex-break-time-sandwich-toaster-3-1
Promo Code: MXKCHN2021
There you go! I hope you have fun making these for yourself and your loved ones back at home!