This is the season of abundance and that includes abundance of guests!
So how do you prepare yourself for the hordes who will come knocking at such short notice? I may have a solution for you.
If you had ever made a bonfire or had camped outside, chances are that you would be very much familiar with s'mores. That toasty marshmallow coupled with crunchy biscuit and chocolate, how we would gobble them up, melting marshmallow dribbling down our chins, it was pure ecstasy.
So why not recreate that experience but in a little more sophisticated way? I bring to you, the s'mores bake!
Now this is something that you could make with your eyes closed. Heck, your toddler can make this with your eyes closed! It literally takes minutes to assemble and there's absolutely no prep work involved. Which I know would make most of you very, very happy.
The Zellers chocolate (chocolate? Biscuit? I'm still confused what it is) by Maliban is ideal for making this because it has both chocolate and a crunchy biscuit that are the basics of smores. And unlike the actual s'mores which is a little messy to eat, this one can be eaten with a spoon!
Also, you literally need like 3 ingredients!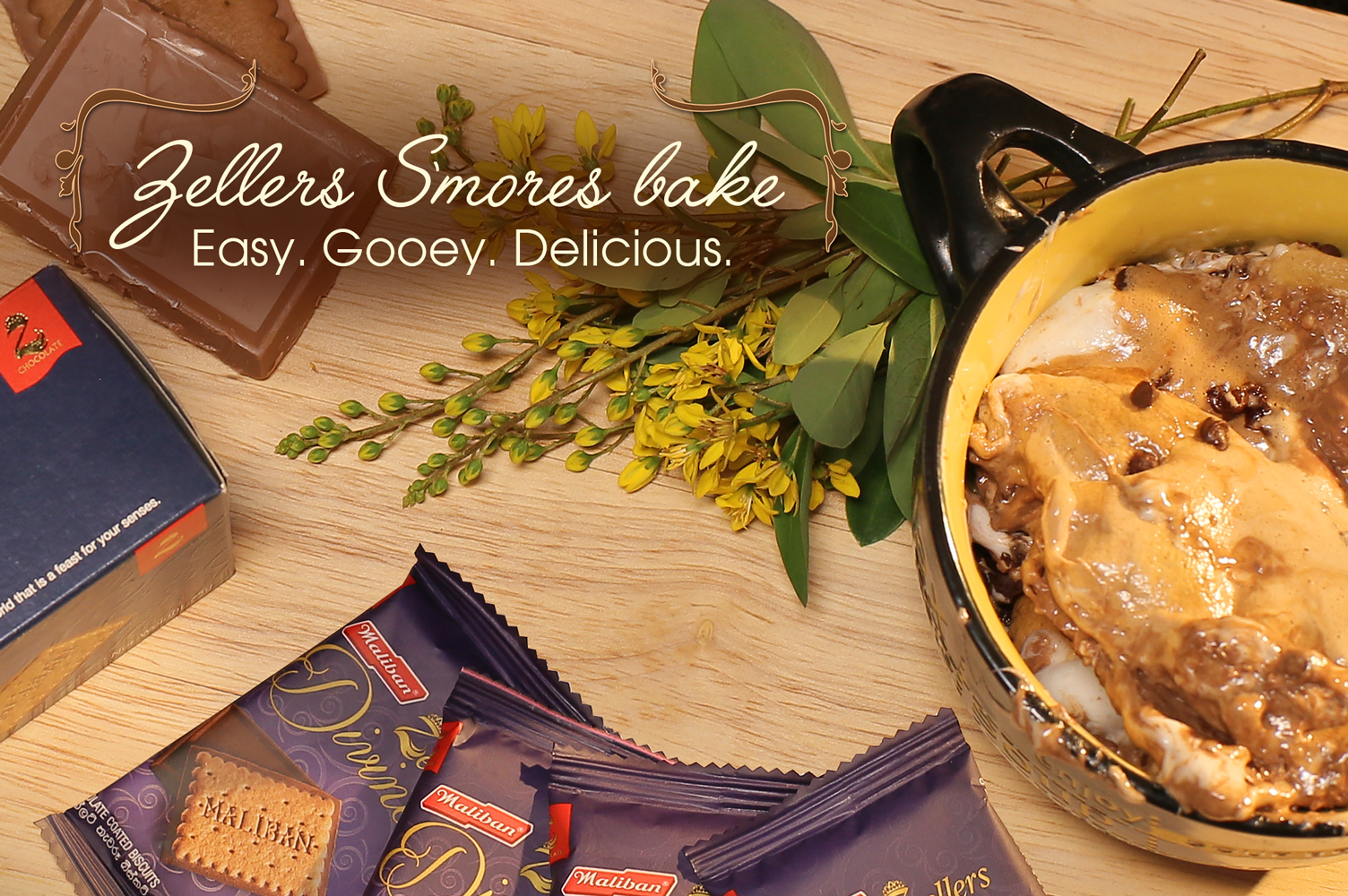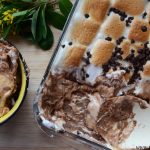 Zellers S'mores Bake
Ingredients
Instructions
Preheat oven to 180C.
Layer 8 Zellers bars biscuit side down in a baking tray in a single layer.
Layer half the marshmallows over the chocolate bars in a single layer.
Next, layer the rest of the Zellers bars, chocolate side down in a single layer over the marshmallows.
Top with another layer of marshmallows. Sprinkle some chocolate chips over it.
Bake at 180C for 30 minutes until the marshmallows become runny and soft and slightly browned at the top.
Serve while still warm.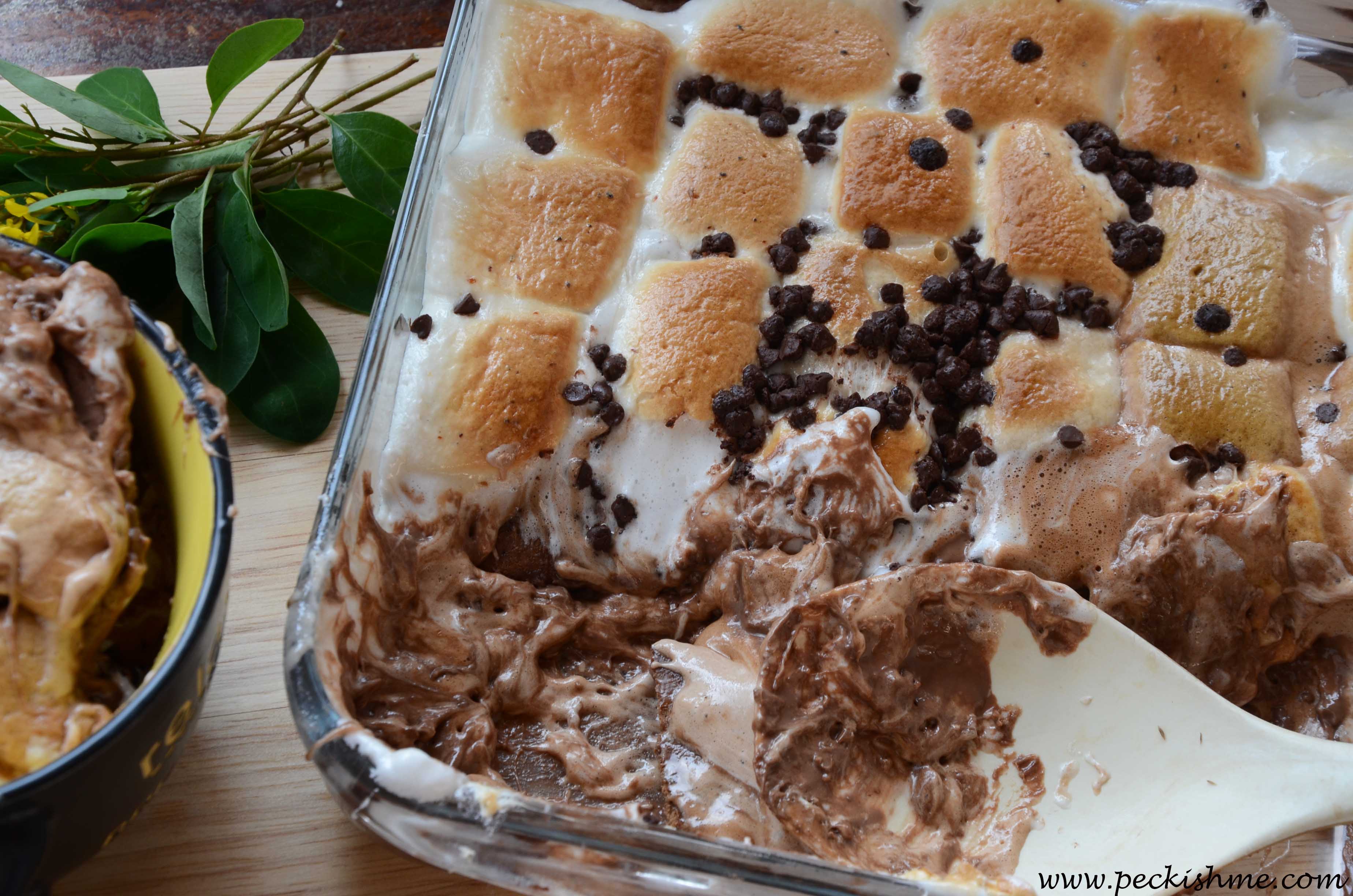 Just look at those toasty marshmallows on top!
Dig in and you will find complete and utter surrender. Scoop up the melty marshmallow goodness combined with gooey, melted chocolate and in each bite you will encounter crunchy biscuit – a textural feast. The sweetness of the chocolate is counteracted by the biscuit and the dark chocolate chips. There is a wonderful smokiness to it all, that reminds you of the happy times spent by camp fires or by your fireplace toasting marshmallows with ones you love the most.
This is a huge hit with the little ones. That's not to say that adults won't enjoy it as much too!