Here's one for the date lovers. Date stuffed cookies or pop tarts if you may, I really don't have a name for it though. Just that these are luscious and delicious and healthier than most snacks out there and I for one am absolutely addicted to it.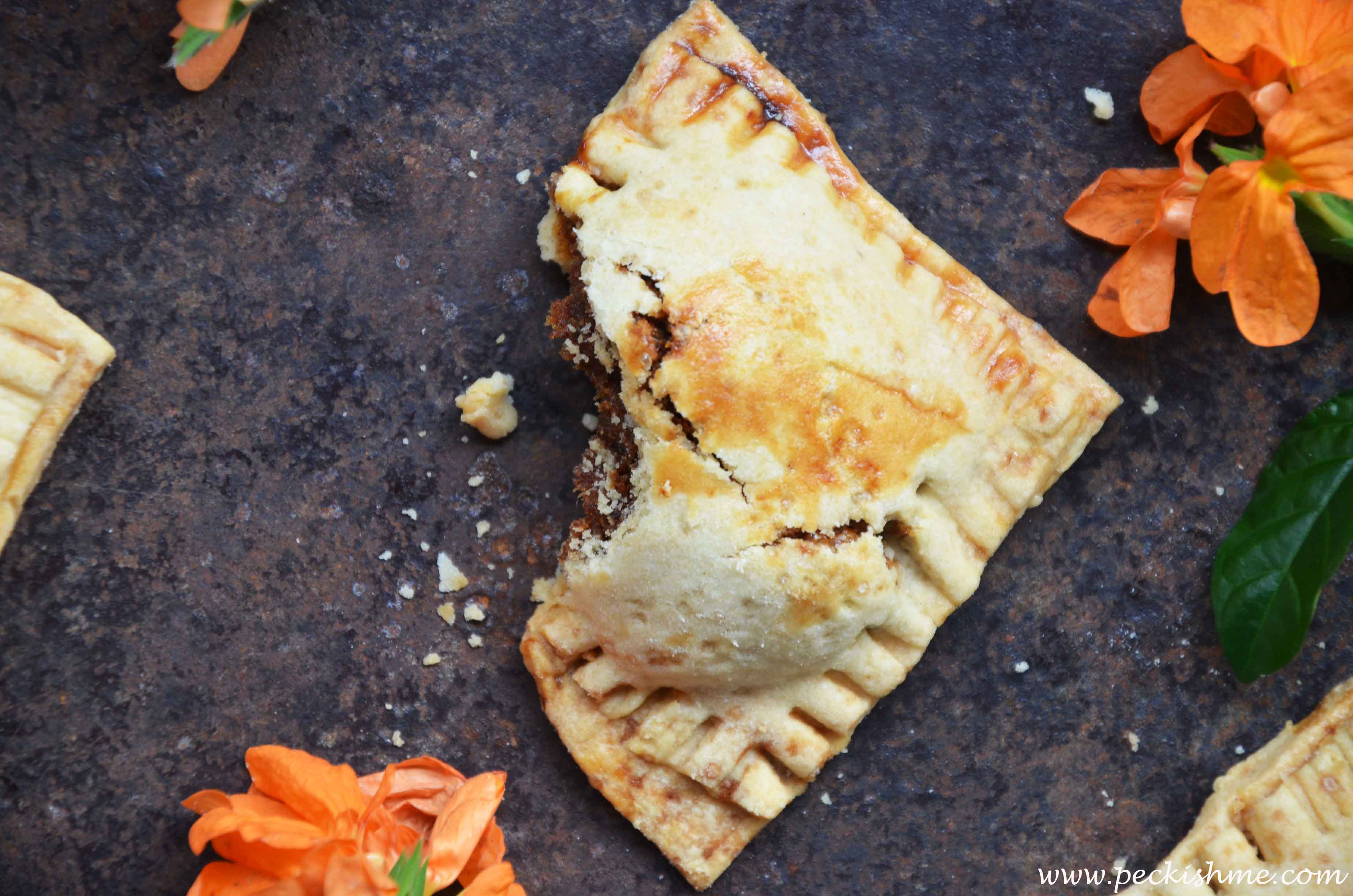 Date pop tarts. Or date stuffed cookies. Either way, it is a great snack to satiate the sweet tooth of anyone in a healthier way.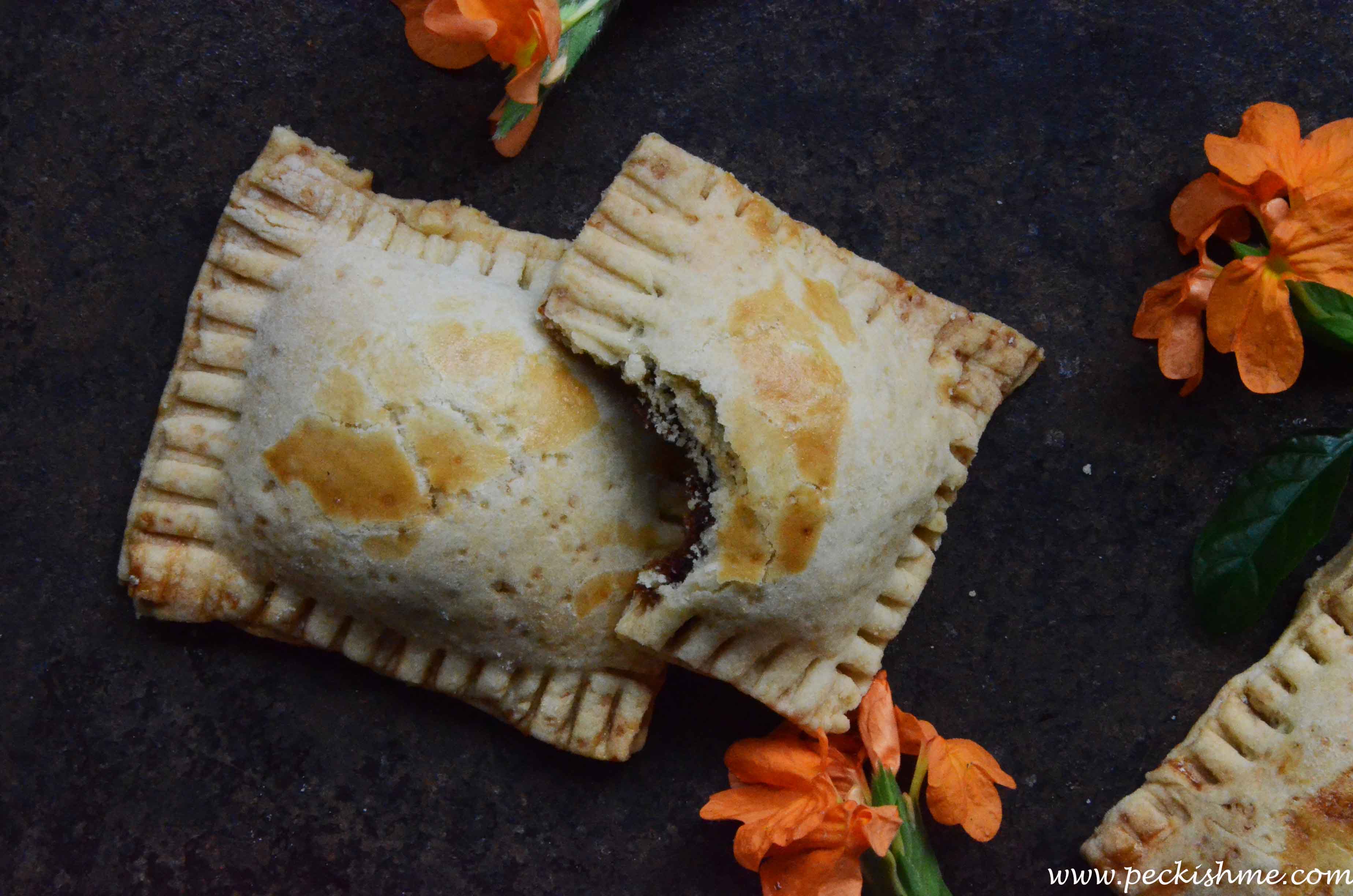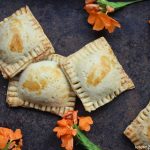 Date stuffed cookies
Ingredients
Instructions
For the dough
Mix the flour, sugar and salt in a bowl.
Mix in the butter either with fingers or pulse in a food processor until crumbly and lumpy and pea sized butter lumps still remain. The dough should hold together when squeezed together with your hands.
In a separate bowl, beat the egg and the milk together. Incorporate this into the dough and stir them in until mixed, kneading briefly to get it all together.
Divide the dough into two and wrap each in cling film. Refrigerate the dough for at least 2 hours before using.
To make the filling
Pulse together all ingredients in a food processor (yeah, that's about it)
To assemble
Heat the oven to 350F.
Take one portion of the dough at a time. Roll it out to about 1/8 inches thickness. Cut out squares of 2 x 3" (or any size you like em).
Beat the additional egg. Working with one piece of dough at a time, brush some beaten egg all over the piece. Place a heaping spoonful of date filling in the middle of the dough keeping about ½ inch marging around it. Cover with another piece of equally sized dough. Seal the edges by pressing your fingers firmly on the edges of the tart. Press the tines of a form all around to seal it some more. Repeat until all the dough and filling is used up.
Place the tarts on a lightly greased baking tray. Gently pierce the top of each tart with a fork and brush with egg wash. Refrigerate for about 30 minutes.
Bake for about 30 minutes until the cookies become nice and olden.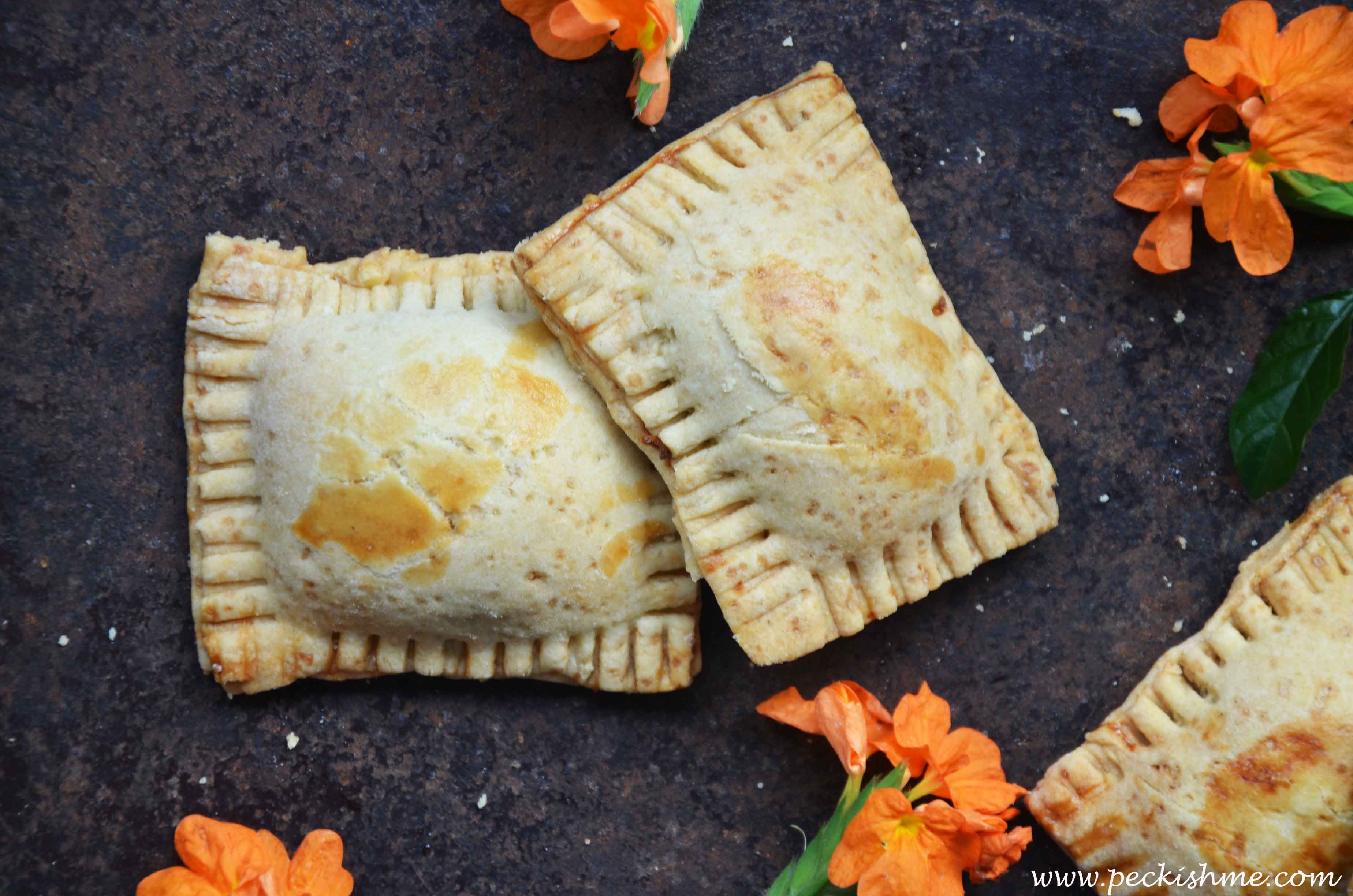 A deliciously crumbly pastry envelops a gooey sweet treacly treat. What you encounter first is the crunchy pastry crumbling between your teeth while your teeth next sinks into an almost caramelly centre, fleshy and bursting with flavor. The moist date enhanced with honey gives out floral notes while the butter embraces it all with a deliciously creamy note bringing it all together. The flaky pastry blends well with the intense caramel of the filling, mellowing it, caressing it, complementing it. Each cookie might look small but it is quite a mouthful. Good thing that is too because you won't be able to stop once you start popping em!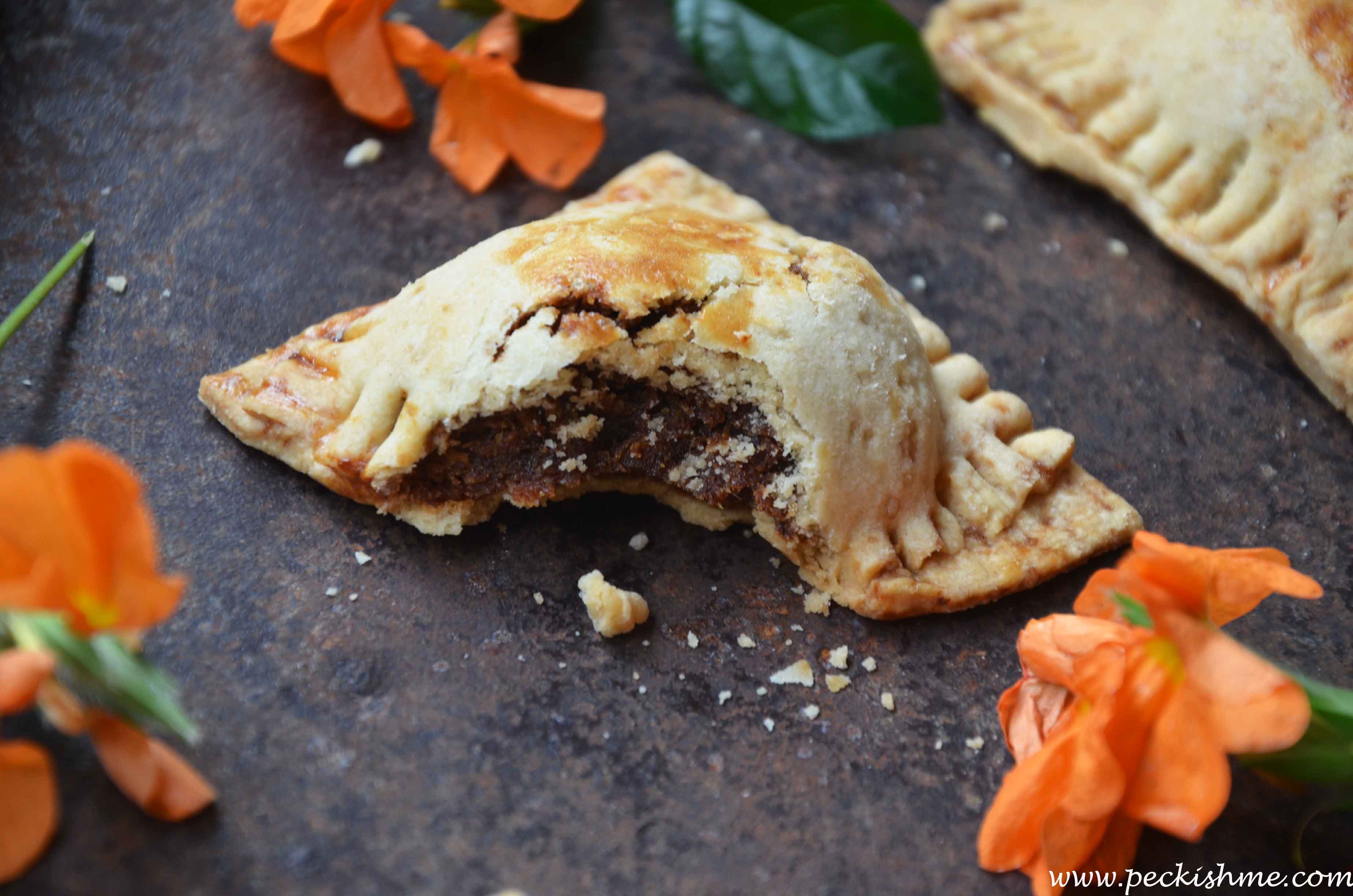 Baking tips
Use good quality dates – the gooey kind for a delicious treat.
I use all-purpose flour for this. I find that t works best for me.
make them as small or large as you want. Really, it's just a matter of personal choice.