Sometimes I just cannot resist the feeling of wanting to nibble on something so chocolatey that I almost pass out from the richness.
Days like this, I always find an excuse to bake a chocolate cake, brownies or a batch of super chocolatey chocolate chip cookies. This particular recipe adapted from one of my older recipes is one that has been inspired from one such chocolatey mood.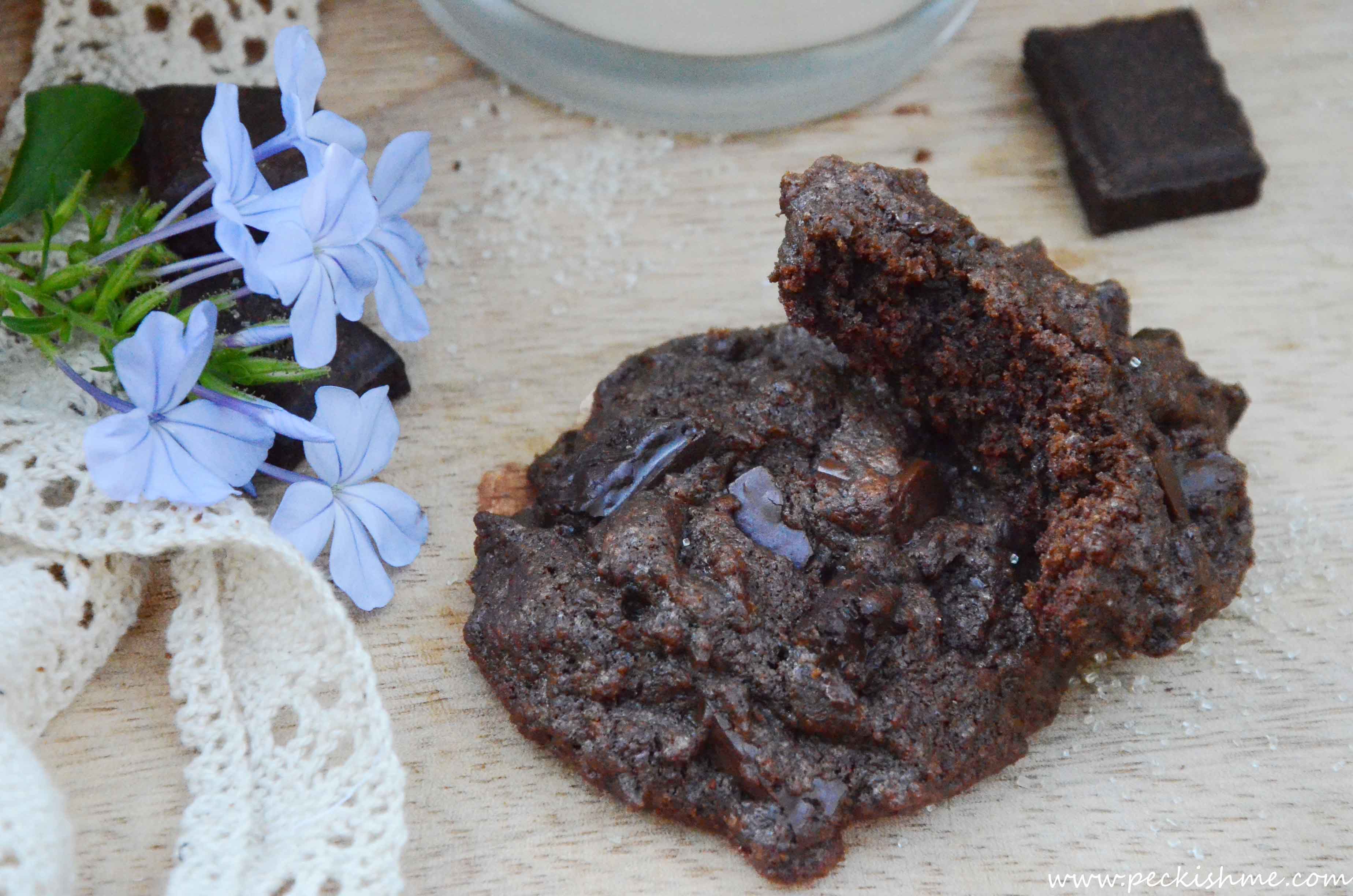 Have I told you I LOVE cookie dough? Well, that's another reason I love baking cookies like these. The downside of course is that by the time I am done, there's hardly any cookie dough left for baking.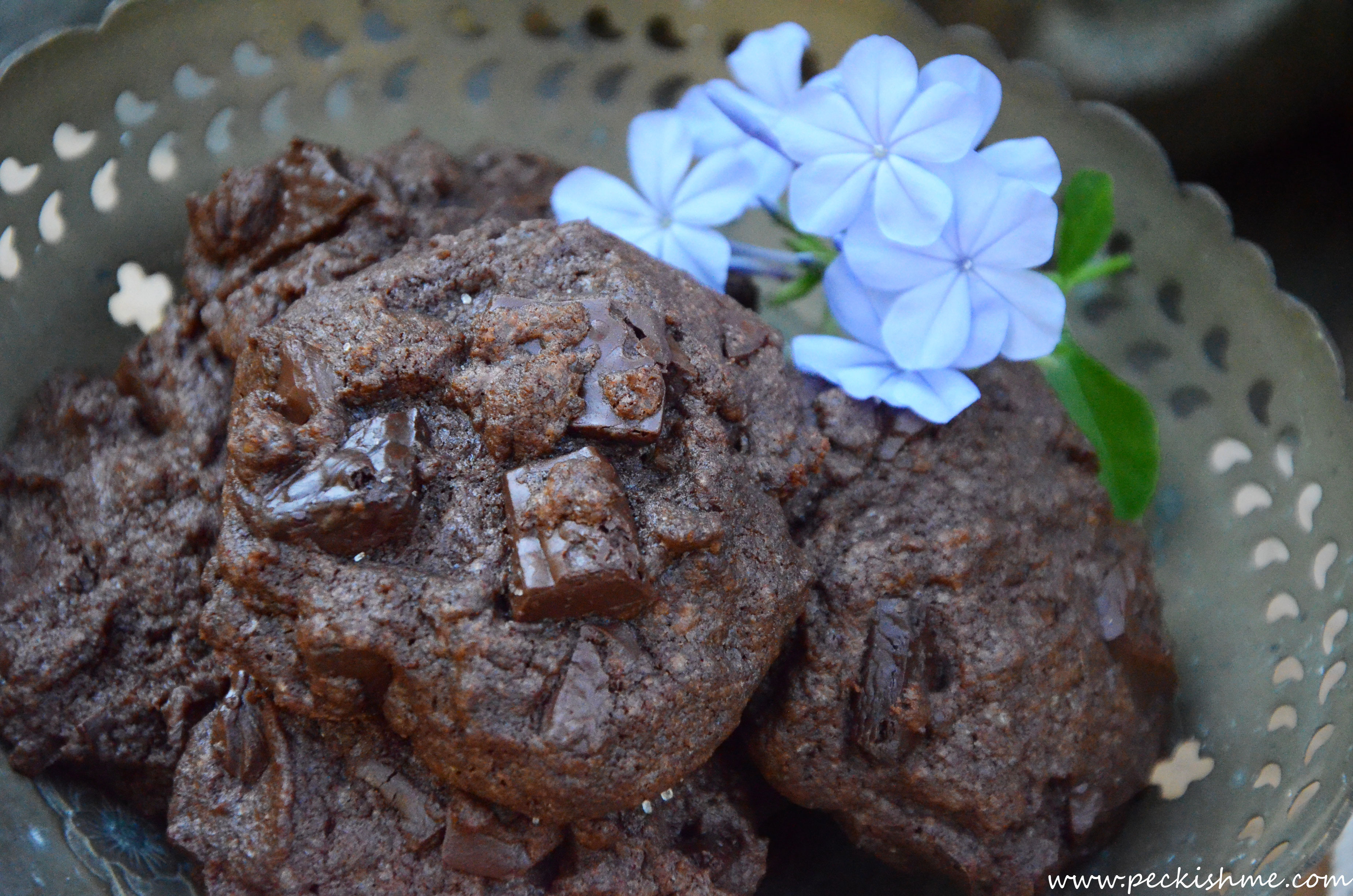 But seriously, you will totally be hiding under the bed with the cookie jar if you've had just one of these chocolate chip coookies. The secret I would say, is great quality dark chocolate, 70% cocoa at the very least. These are as dark as sin and as satisfying and you will feel guilty just taking a bite.
Proceed with caution. What follows is extremely addictive. You have been warned.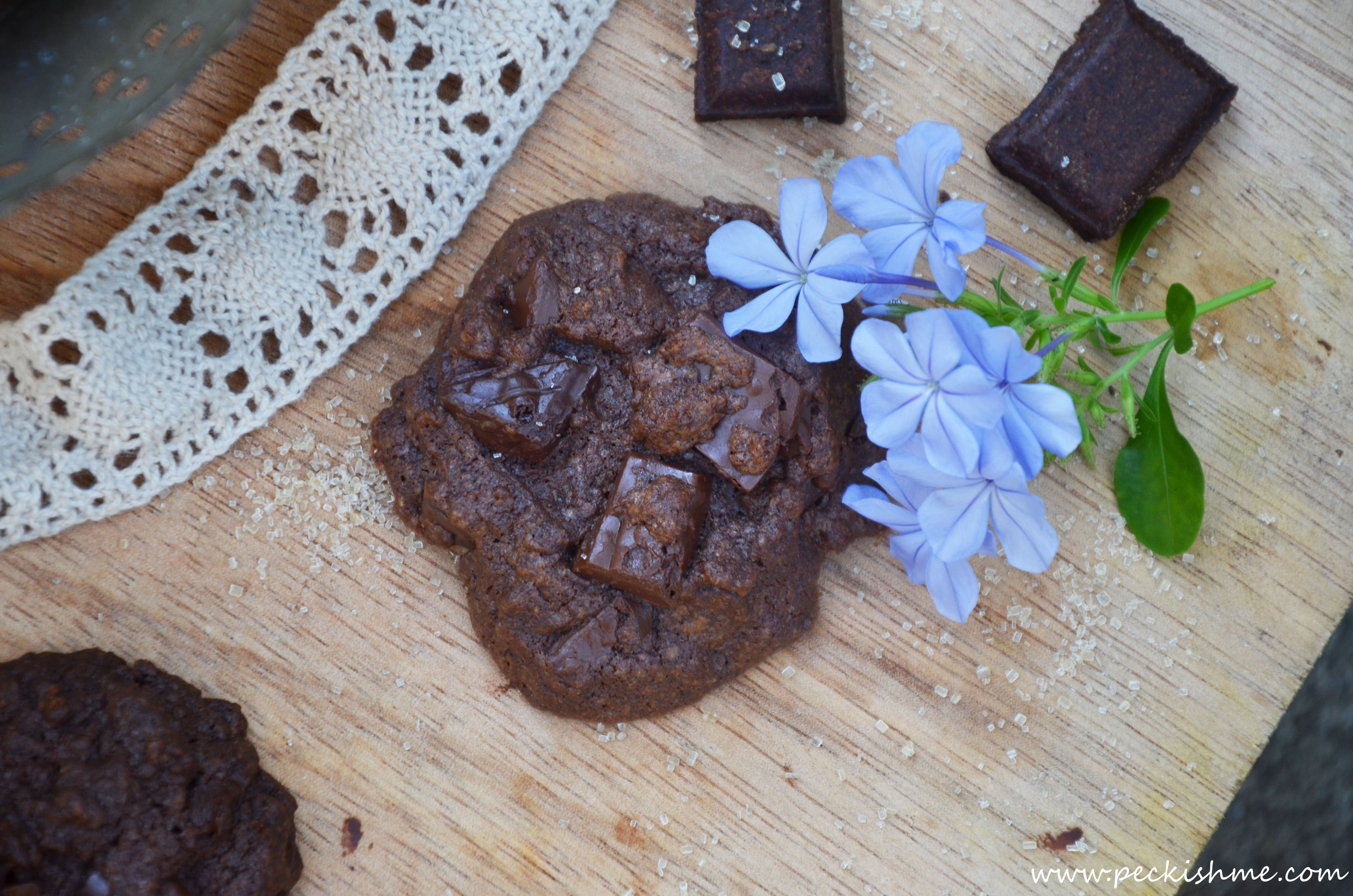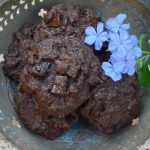 Yield: 16 cookies
Prep Time: 10 minutes
Cook Time: 20 minutes
Serving: 16 cookies
Print
Best ever chocolate chip cookies
Ingredients
Instructions
Preheat oven to 325 F.
Melt the Dark chocolate. Leave aside to slightly cool.
Cream together the butter and sugar. Pour into this the melted chocolate and mix thoroughly.
Add to this the dry ingredients keeping aside the chocolate chips. Mix thoroughly.
Fold in the chocolate chips.
Place scoops of batter on a lined baking tray about 3 inches apart. Do not flatten
Bake until a skewer comes out from a cookie semi clean.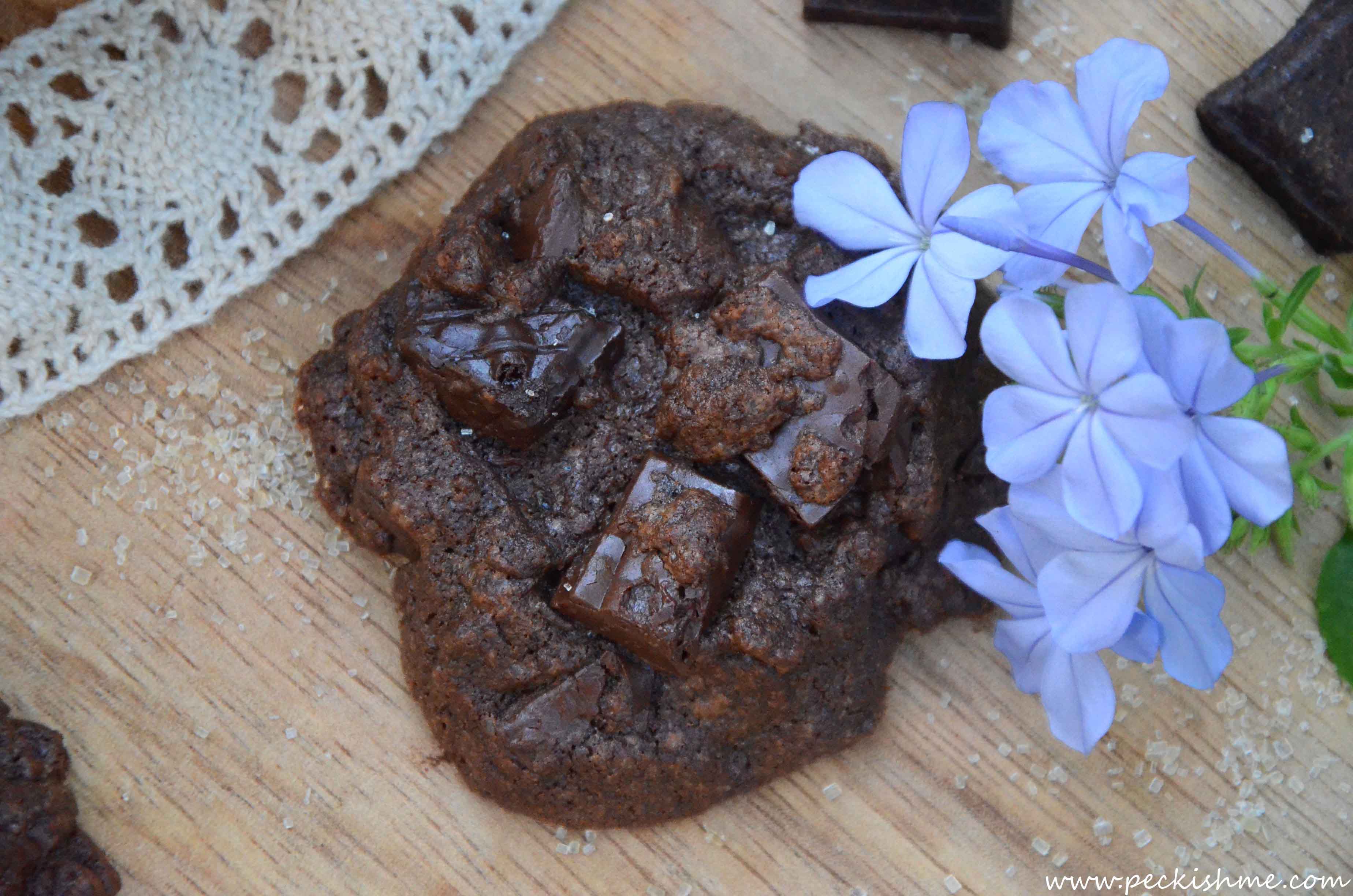 Welcome to pure chocolatey goodness. The first bite itself will fill your senses with a dark, chocolatey goodness while gooey pieces of chocolate will coat your mouth with thick intensity. The cookies themselves are cakey with a satisfying bite and if you are a fan of death by chocolate, this is definitely your poison.