Who doesn't love a bit of rum and chocolate? This is adult business.
Dark rum and dark chocolate- both as black as sin and feels as good as sin. And the combination – and I have tried this before – is just so divine that you will be lost within the throes of longing.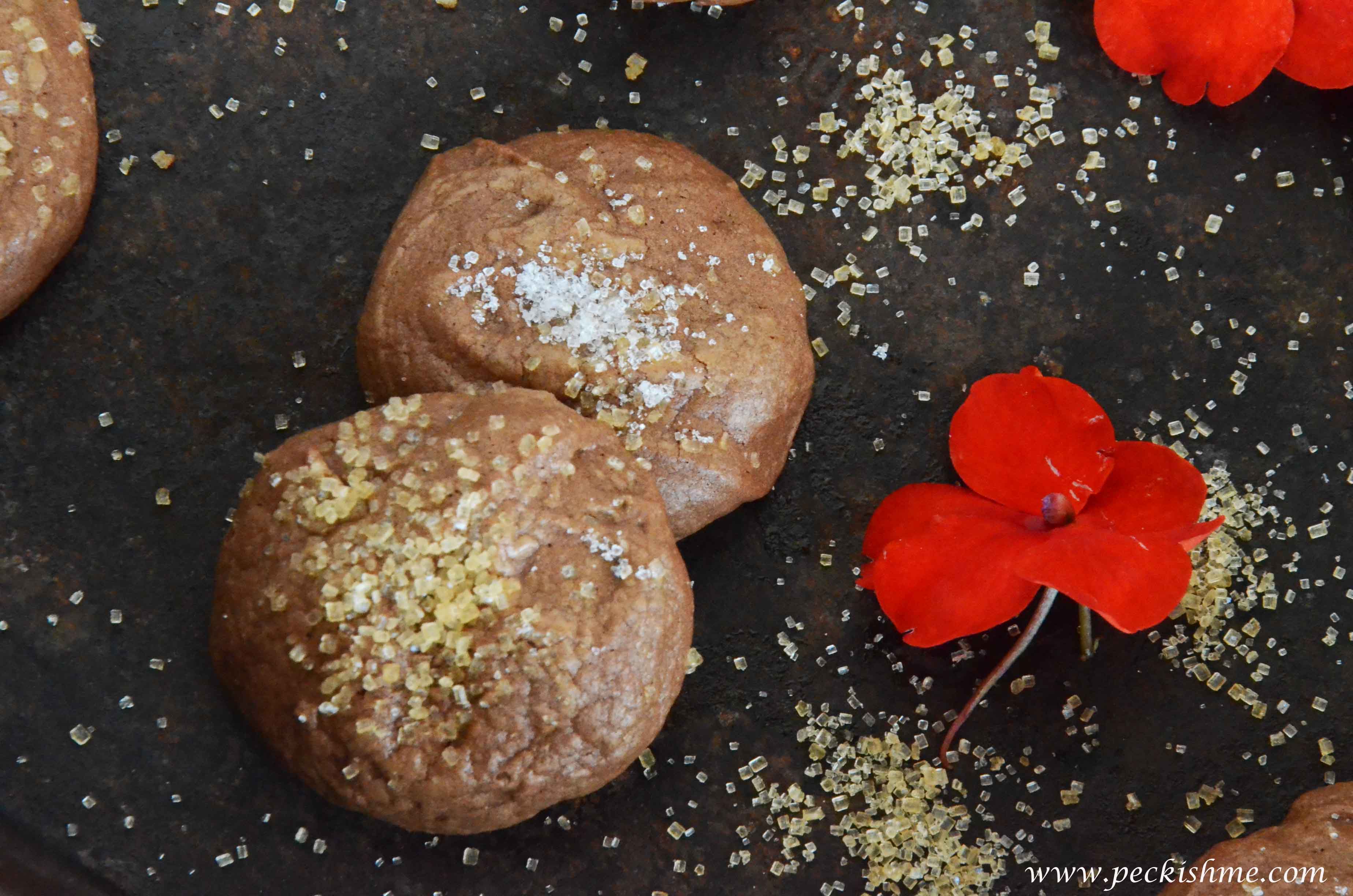 I just happened to run into this wealth of cookbooks lately and I've been greedily turning over the pages of those treasures one by one as of late. It is then that I came across the recipe for soft chocolate amaretti biscuits in 'Willie's Chocolate Bible' by Willie Harcourt-Cooze that combines dark rum and dark chocolate in a curious entangle. Me being me could not stick to the recipe but decided to make up my own as I go.
The recipe called for coarsely ground almonds which I replaced with regular flour. I've also added chopped chunks of dark chocolate into the mixture to give it that extra bit of thickness and it has worked well in my favor. The result was these chocolate and rum cookies – a gooey, chocolatey, boozy cookie that tastes like the holidays in your mouth.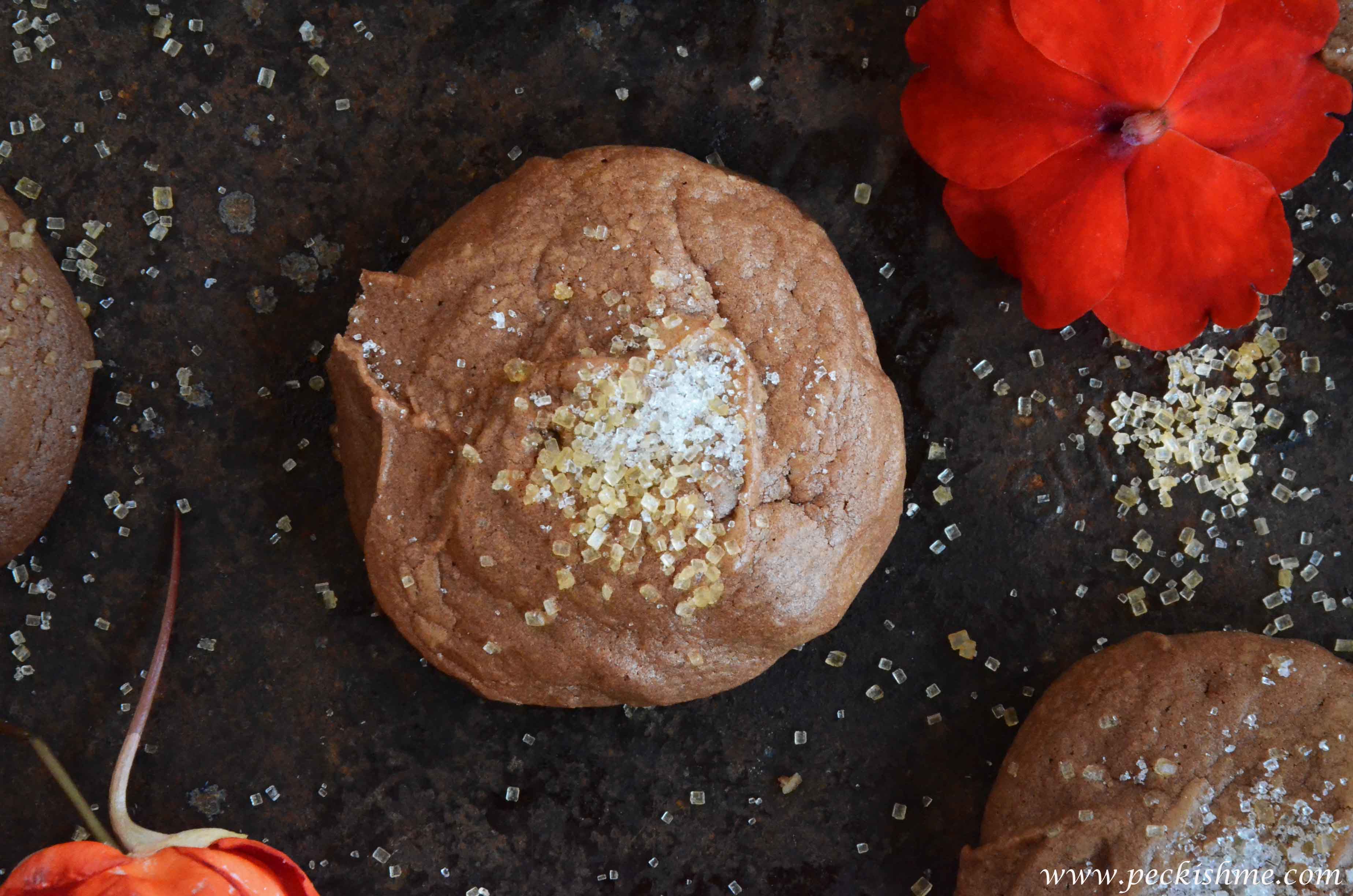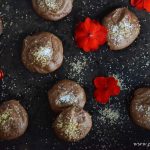 Rum & Chocolate cookies
Ingredients
Instructions
Heat the oven to 160C.
Melt the chocolate and the butter together. Use the double boil method of setting your heatproof bowl of chocolate over a pan of simmering water. Set aside to cool.
Combine the eggs and the sugar in another heatproof bowl set over simmering water and whisk until light, thick  and creamy. Take off heat and keep whisking until the mixture has cooled slightly.
Add in the melted chocolate and rum. Fold in the flour and the chopped chocolate gently. Leave the dough to firm up in the refrigerator for around 15 minutes.
Prepare two baking trays with greased parchment paper. Roll the dough into small balls and press down slightly with about 3 inches of space between them. Sprinkle some granulated sugar on top.
Bake until the cookies feel slightly hardened. They will smell really good at this point so you will know.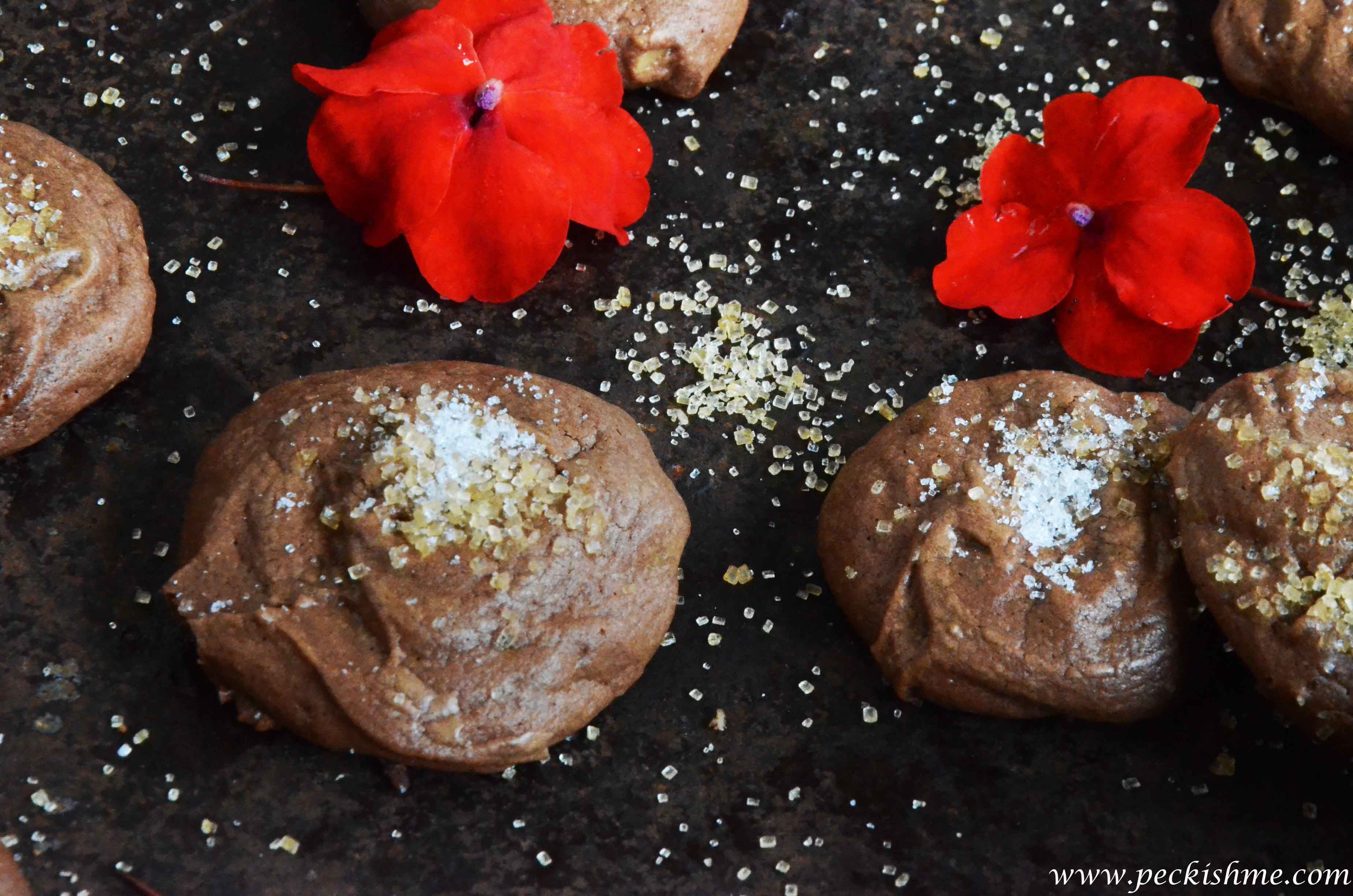 Dark chocolate and rum – what a beauty! These cookies are incredibly moist. The deep richness of the chocolate oozes out from within in loud gasps of chocolate while the sharp tang of the rum accentuate those deep, dark chocolate notes. The little pockets of chocolate trapped within the cookie are waiting release, bleeding out in perfect richness just as your teeth meets the soft, yielding surface. The little granules of sugar go pop while the chocolate goes plop, a wonderful combination of texture and flavor.