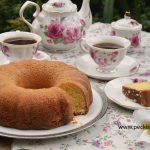 Yield: 12 pieces
Prep Time: 10 minutes
Cook Time: 30 minutes
Print
My Go-To Butter Cake Recipe
Ingredients
Instructions
1.       Preheat the oven to 175 C. If you are aking the cake in a bundt pan like me, oil the pan as necessary and dust it with flour.
2.       Beat the butter and the sugar until creamed. Add in one egg at a time and beat in until the mixture is creamy, thick and somewhat doubled in size. Add in the vanilla essence.
3.       Sift together the flour and baking powder.  Add this little by little into the sugar and butter mixture. Mix well.
4.       Once mixed, pour the mixture into your prepared cake tray. Bake for approximately 30 mins until the cake is golden and the surface bounces back lightly when touched.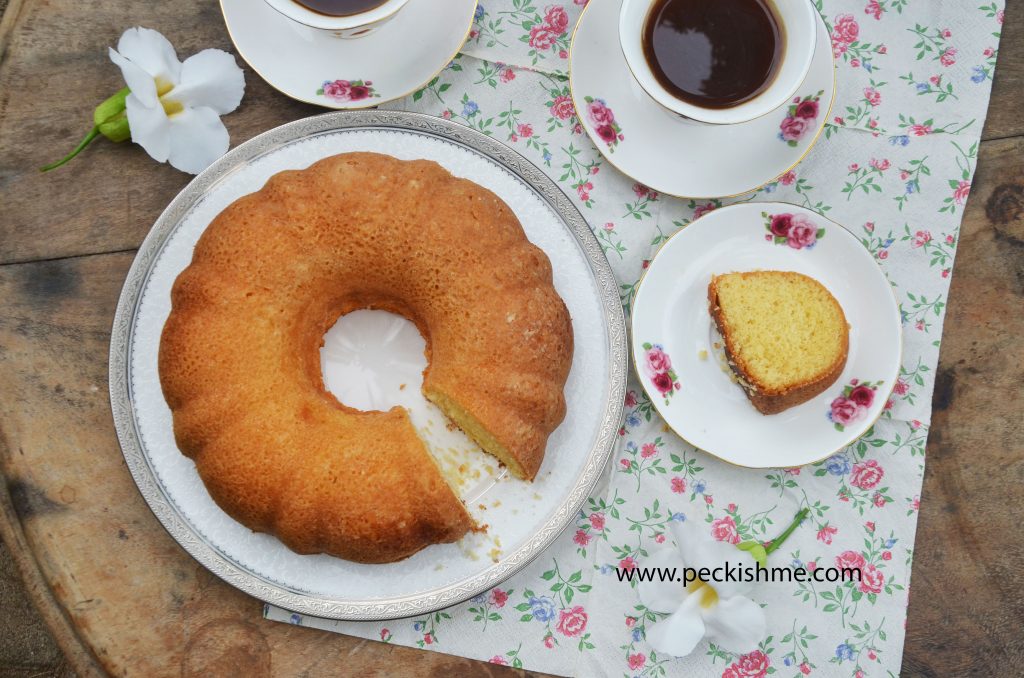 A lot of you have been asking for a foolproof butter cake recipe lately. And here I am giving you my all-time go-to butter cake recipe which is also superbly easy to remember. 225 of everything! How can you forget that?
Here, the elegance lies in the simplicity. The vanilla notes in this cake marries so well with the butter and the two of them sing so wonderfully. When there are no complexities you can enjoy every single note of the delicacy – same as life. The simpler, the better!
This butter cake can be the base for so many things – iced as a birthday cake, glazed, soaked in rum in fruit trifles and even on its own. My favorite way to eat this is warm, with a tiny bit of butter with a cup of tea. So good!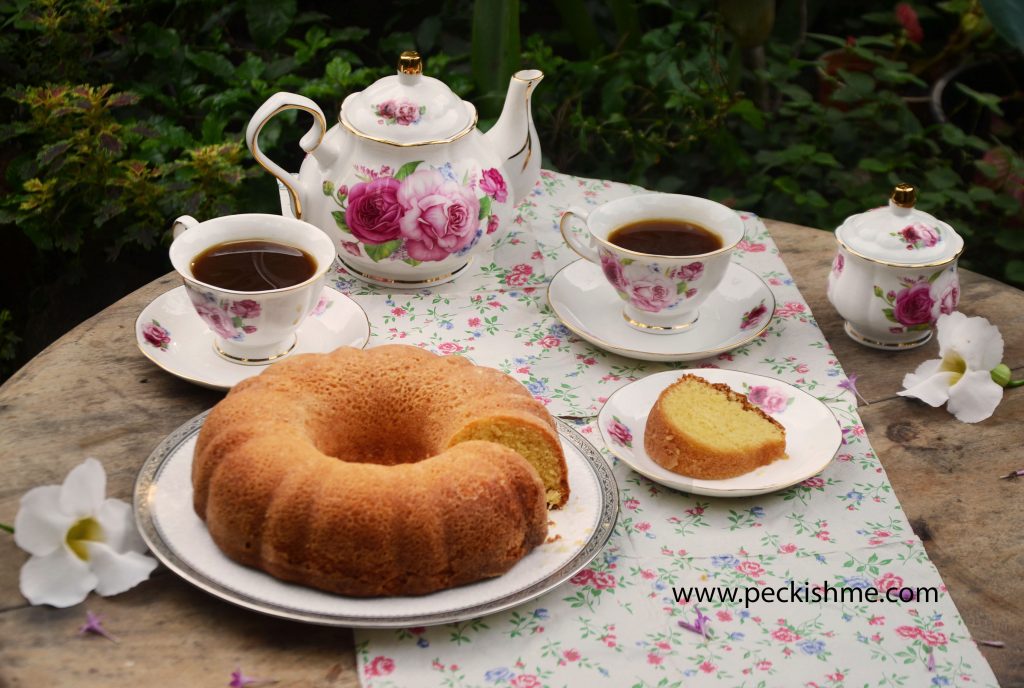 Butter cake tips
Add whatever you like to this – I do many variations in this with coffee, raisins and even the occasional strawberry or two. This is a basic I swear by.
Sandwich this, frost this, put some icing on it or serve it as it is. The choice is yours.
If you are using self-raising flour, skip the baking powder.