Whenever we were entertaining large groups (of that there were many because there are never small groups when it comes to Sri Lankan gatherings) whether it be for tea, for goodie plates on avururdu or some other occasion, my mother always used to say "Let's make a date cake".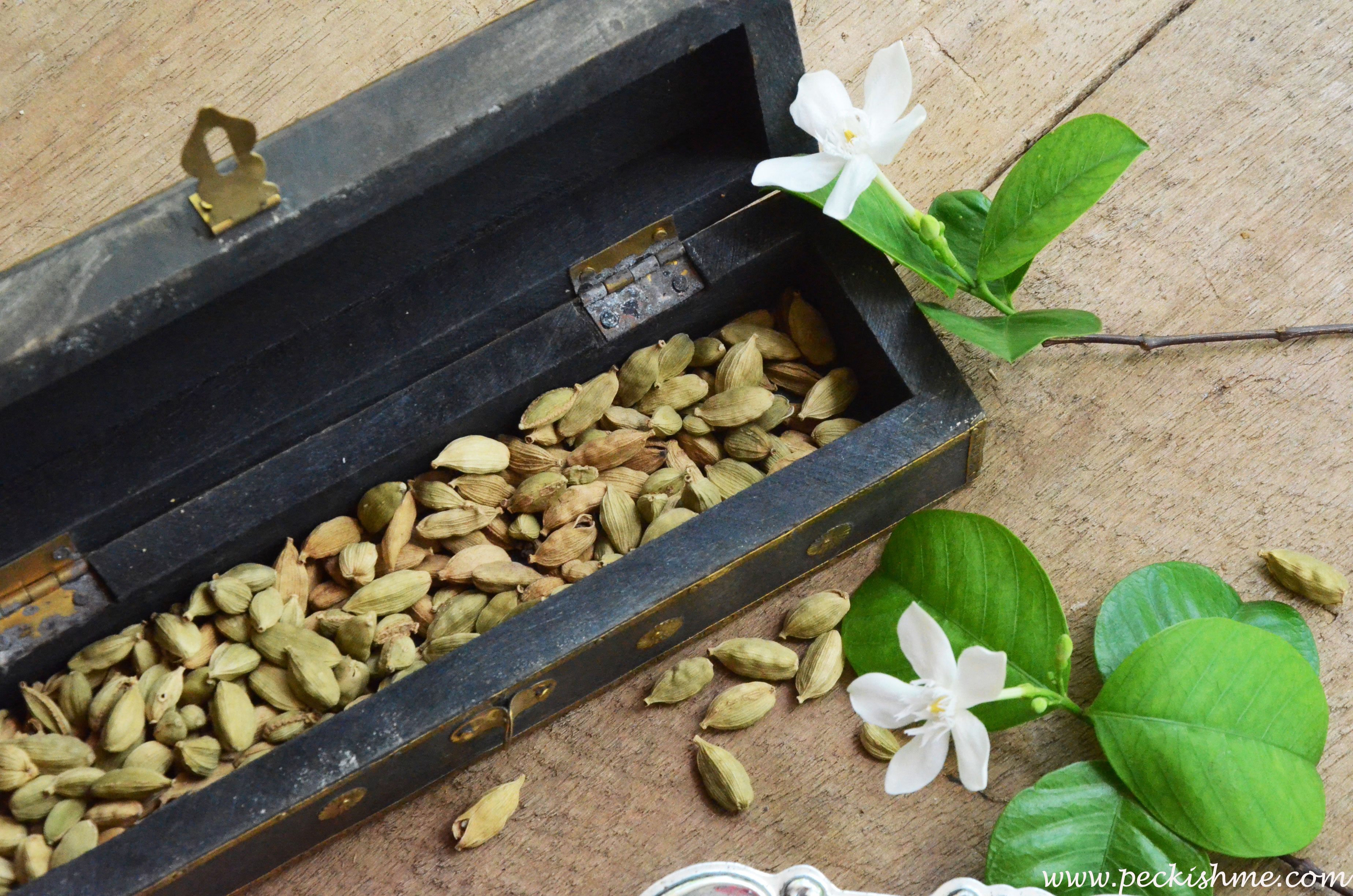 And there I would sit with a knife and a chopping board, slicing away at heaps of sticky moist dates, pitting them and then chopping them into smaller pieces. It wasn't so bad really and I was always excited about the prospect of popping a date here and there into my mouth when no one was watching.
The point being, the Sri Lankan date cake is by far the easiest cake to make to entertain large crowds and is one of those dishes that got adopted into the repertoire of Sri Lankan food and made itself home there. It is ideal in the way that it is somewhat fancier than normal butter cake and . In the upcoming avururdu season, one needs a cake that one can depend upon when it comes to distributing plates of sweets among one's neighbors, friends and family and this is the cake that we always turn to, so much so that it has become an Avururdu sweet in its own right.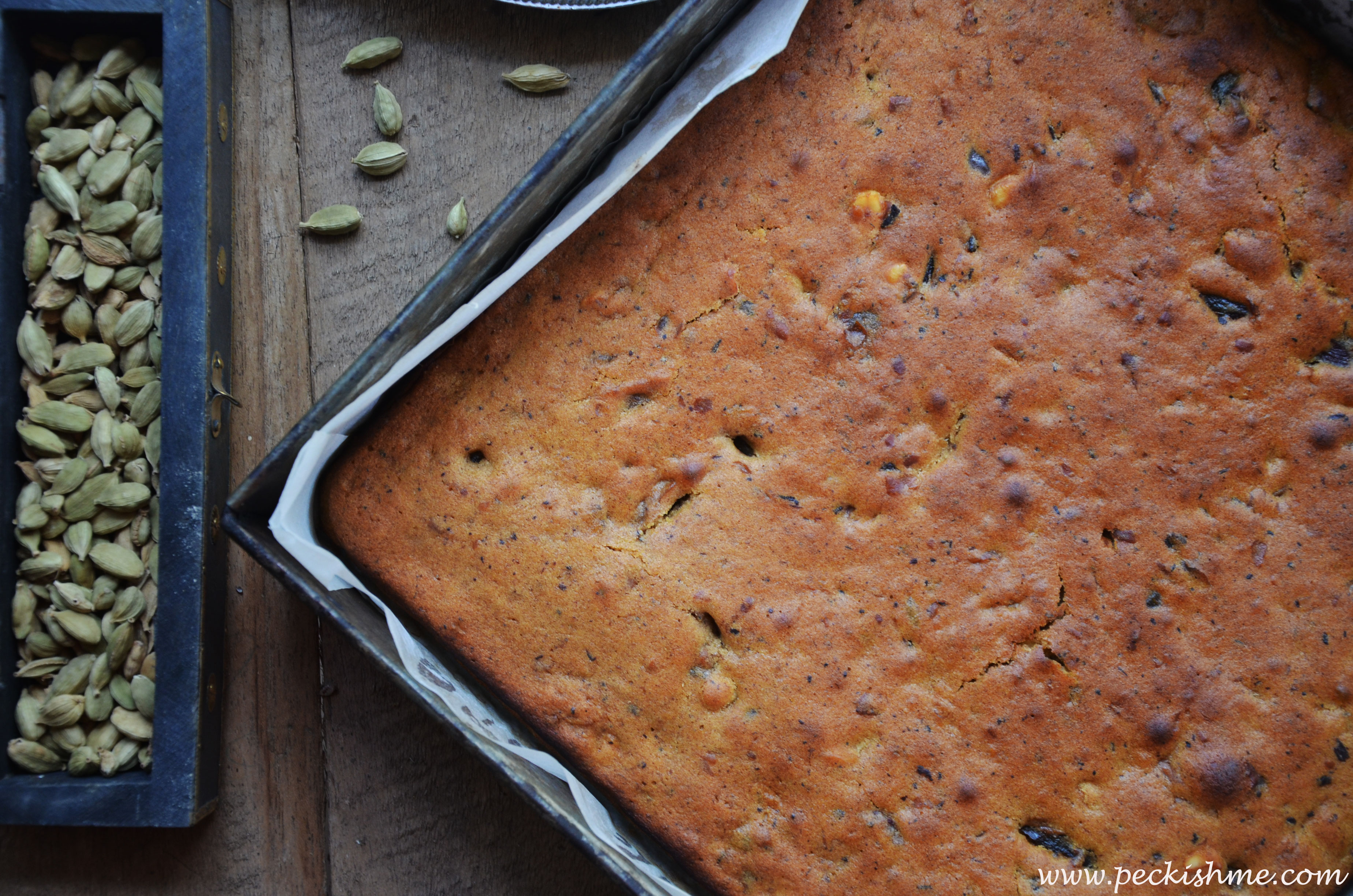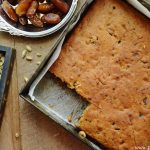 Sri Lankan date cake – An essential Avurudu treat
Ingredients
Instructions
Stir together the dates, the baking soda and the boiling water. Let it rest for 3 hours or overnight. Set aside.
Sift together baking powder and flour. Set aside.
Cream the butter and the sugar together. Add the eggs gradually. Cream together until the mixture becomes creamy and custardy.
Add in the vanilla essence and the powdered cardamom. Mix well.
Add in the flour. After mixing it well add the dates along with the water in which it has soaked. Mix well.
Prepare a baking pan with a lining of well greased baking paper. (I used a 20' X 20' square baking pan). Pour the mixture in.
Bake in a preheated oven at 180 C for approx 20 mins while checking on the cake constantly.
The cake is ready once a skewer inserted in the middle comes out clean and the cake is golden on top.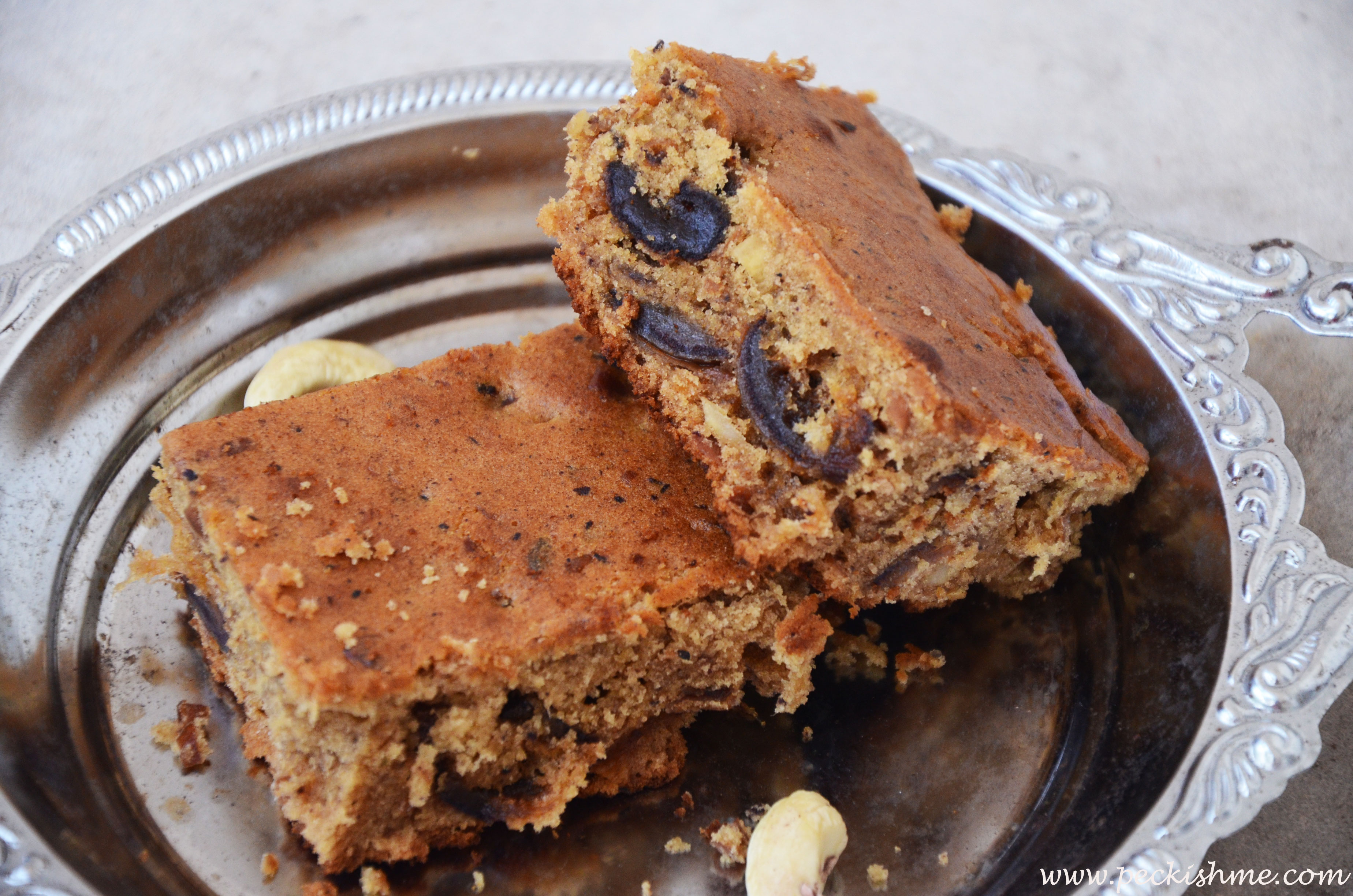 This is a Sri Lankan treat that embodies all that is avurudu – sugar and spice and everything nice! The cake is moist and rich, crumbly in parts, pudding like in the next. The dates and brown sugar combines to give it an irresistible caramel kick while the cardamom perfumes the palate while cutting through the richness of it all. It is not so sweet, yet the sweetness of the dates bring a sense of sophistication to every bite, accompanied by the ever present cardamom bring in an exotic oriental touch. Once in a while your teeth encounters a stray date or a piece of cashew and among all the It is basically a refined and sophisticated party in the mouth. And with the mellowness of the flavors combined it delivers a delicate yet unforgettable kick only found in this Sri Lankan date cake.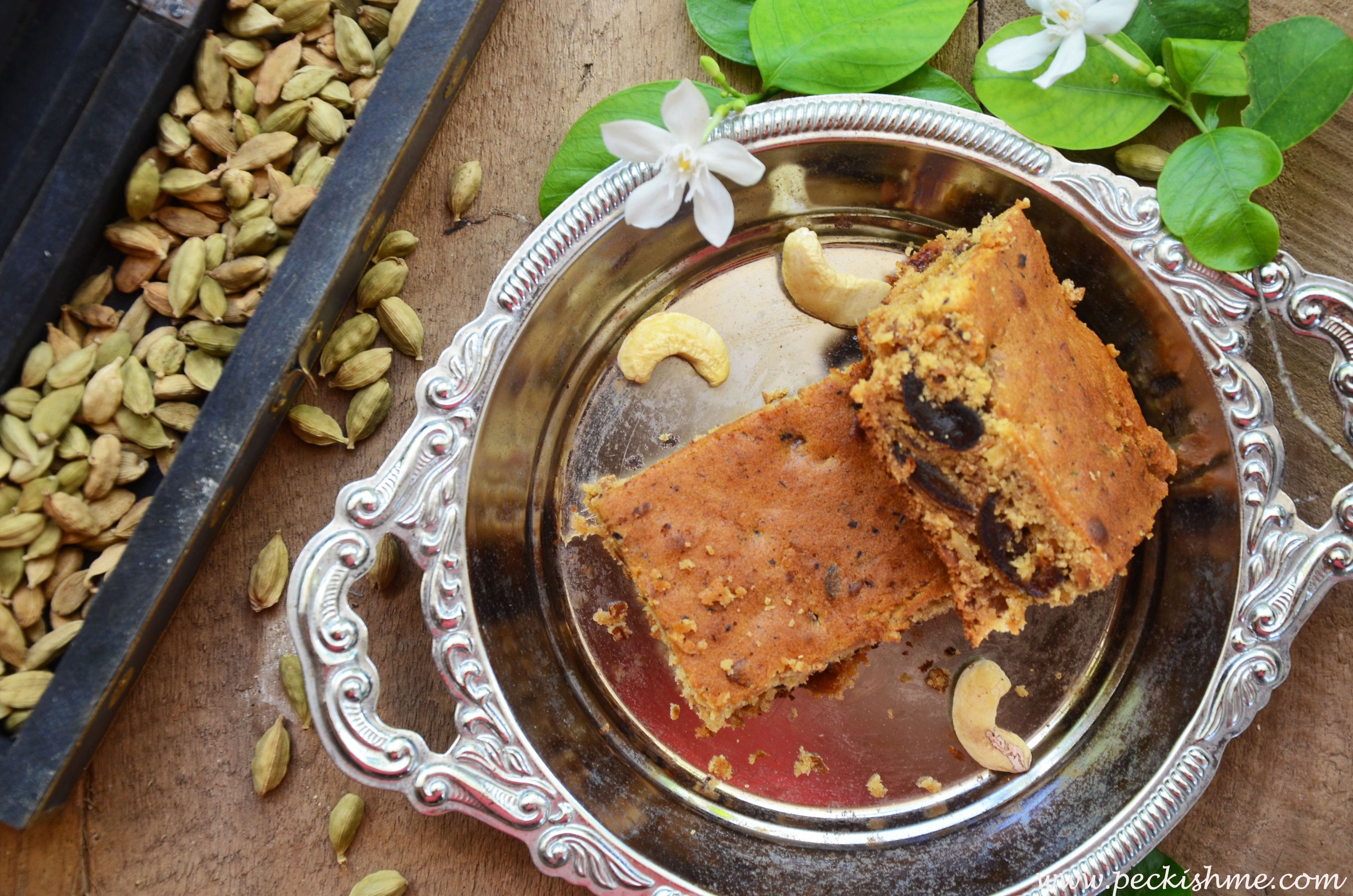 This avurudu season, this is the cake for you. With all those people who will be visiting in the coming weeks, this will come in very handy.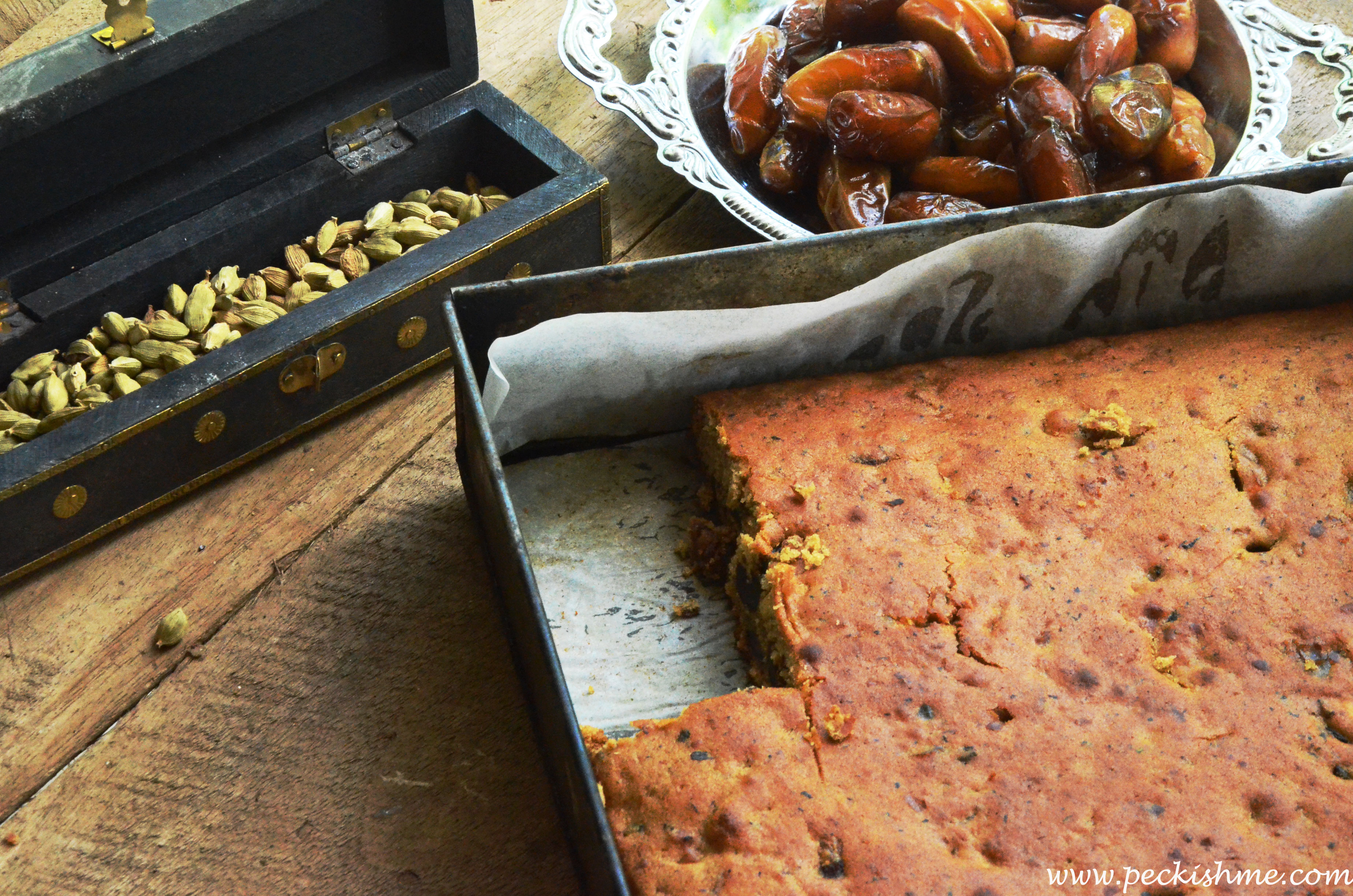 Baking tips
If you can't find powdered cardamom, de-husk some whole cardamom and grind it to a fine powder in the grinder.
I sometimes stir in a handful of coarsely chopped dates to give the cake more of a bite.