Days are long and sweltering and we in this tropical island haven are heading towards those elongated evenings fanning ourselves under the shady mango tree sipping on glasses of lemonade and nibbling on little treats or just lounging about in our balconies gazing down at the garden below rejoicing at the little jolts of breeze that accompanies the orangey sunsets over the blooming bougainvilleas blazing red.
Strangely though, these are my favorite types of afternoons. Lazy, languid and fragrant with every tree, plant and shrub in bloom in exaggerated profusion, loud color bursts spring at you at every nook and cranny in my mother's garden. Trees laden with fruits lean heavy and sway in the afternoon breeze, drunken with all this abundance – mangoes, guava, pomegranate, Pani dodam (sweet oranges), rose apples and the like peeping from behind the deep green foliage glistening in colors that promise yummy times ahead.
It was on one of these evenings, laptop set up on the balcony sprawled over in an arm chair lazily scrolling through that I stumbled across horchata. And it took my breath away.
I'm fan of grain milks (check my almond milk recipe here) and from what I read, this particular drink is a rice milk that sounded so irresistibly yum and easy to make. It is a little known fact that horchata, originally made with chufa nuts, was first mentioned in ancient Egypt as the drink of the Gods. The birth of the drink however is credited to Valencia in Spain (Valencia seems to be quite the place to be in those days what with it being the birth place of Paella and all). However, each country has its own version of horchata but what piqued my interest the most is the Mexican version, with toasted rice and warm, fragrant cinnamon combined.
Although it calls for long grained rice, I used Suwandel for this and made it entirely Sri Lankan!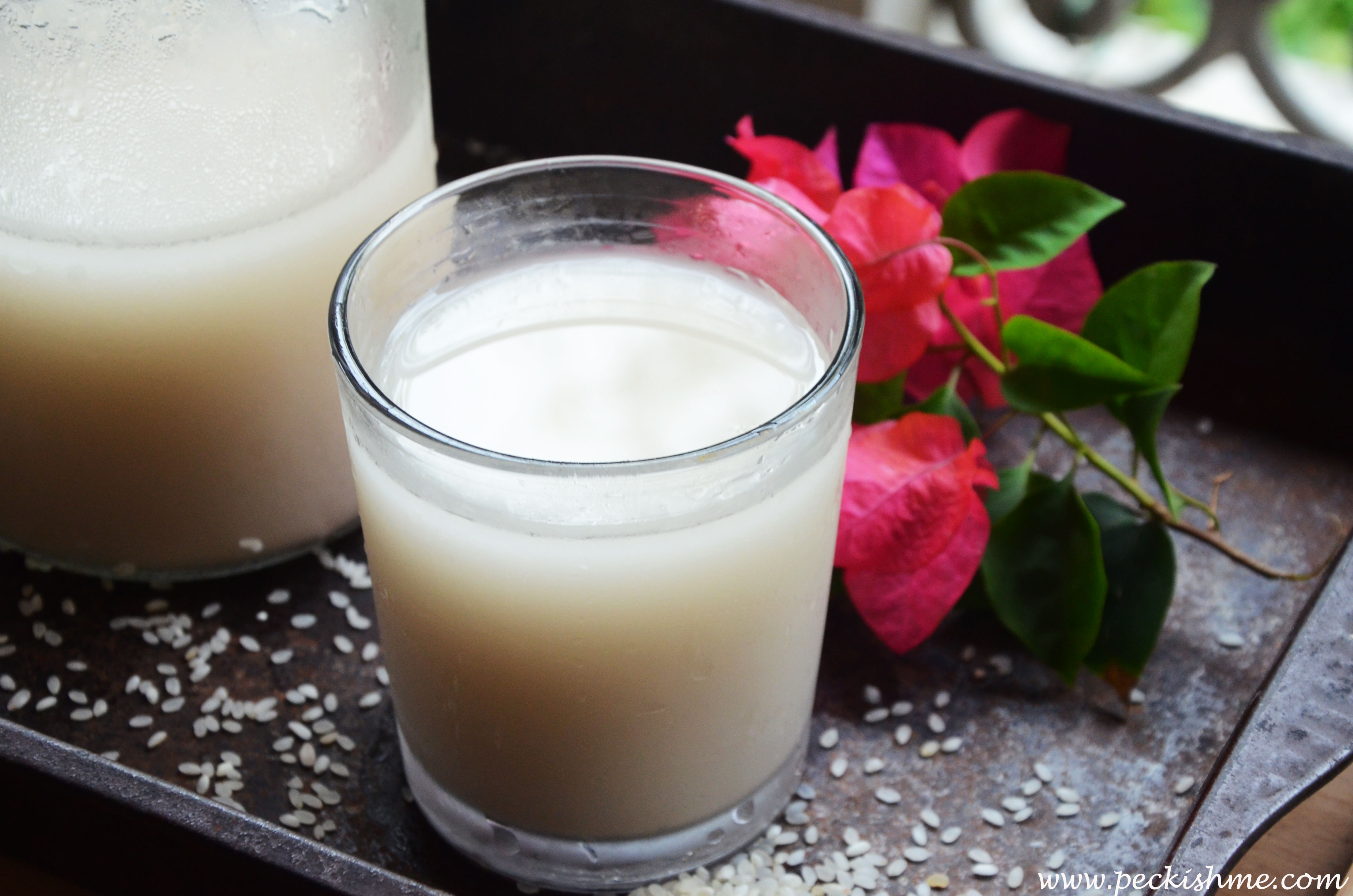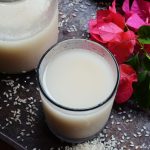 Horchata
Ingredients
Instructions
Wash the rice thoroughly and drain. Once dry, pan roast the rice and the cinnamon until nutty and fragrant. Leave to cool.
In a blender, blend together the rice and the cinnamon coarsely together with 4 cups of water. Stand overnight in a covered pitcher.
In the morning, again blend the rice and cinnamon mixture finely. Sieve through a cheese cloth. Add 1 cup of water
Add sugar. Serve chilled.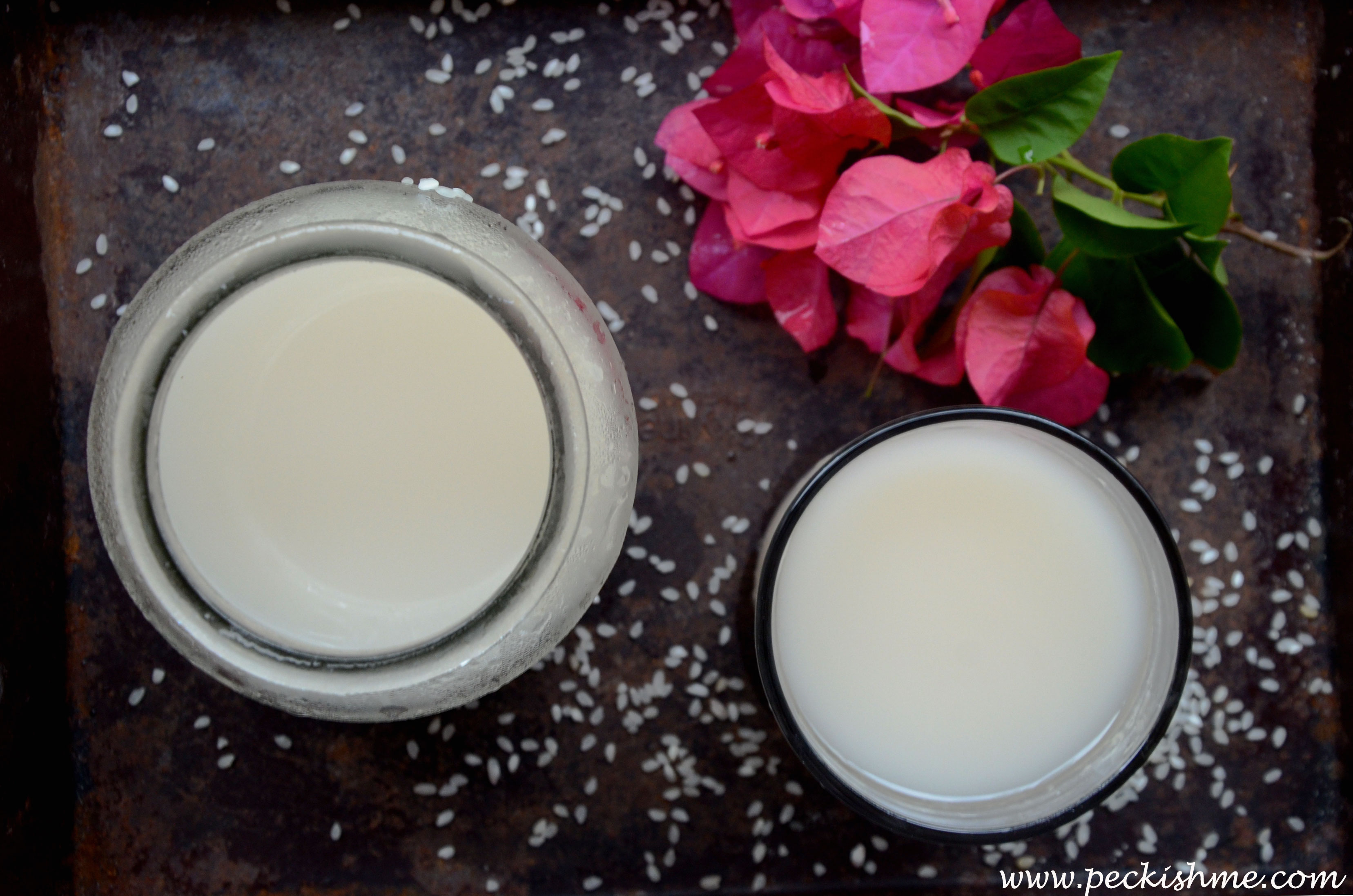 There is so much beauty in its simplicity. Like a cool breeze the horchata drizzles down the throat lighting you up from within. The toasted rice brings in a beautiful warmth and a nuttiness that adds dimensions of the most delightful kind. The cinnamon uplifts and fragrances, bringing in a satisfying depth to an otherwise light drink.  For me, this is an invocation of warm summer nights, fragrant blossoms waving in the perfumed breeze while you sit in your open aired verandah basking in the charged atmosphere feeling tranquil within.
Book pairing – Isabel Allende's 'Zorro' while sipping on a cool glass of horchata. Before you know it, you'll be surrounded by swishing cloaks, valiant young lads offering you brightly colored blossoms from atop their valiant steeds ;)
And those are bougainvillea blossoms from our the garden :)
Some tips
Horchata has several forms some being made with raw rice, a combination of almonds and condensed milk. However, I found that this version works for me best.
Some use brown rice to make this as well. I thought the color is prettier in this one.
If you could not soak the rice overnight do not fret. A minimum of 3 hours does the trick as well.
For a healthier ahorchata, avoid the sugar altogether. Alternatively you can also use a natural sweetner.