I bet you all look at omlettes like 'oh it is just an omlette, all eggs and butter and blah". Well be warned for here comes an omlette that will change your perception of omlettes forever.
This was a random, lazy thing that I made the other day. I wouldn't even be blogging about it except for the fact that it tasted oh-so-divine that it would be a crime against humanity NOT to blog about it. And the other very special thing about it? Almost all the ingredients in it are either harvested from my own garden or made by me myself!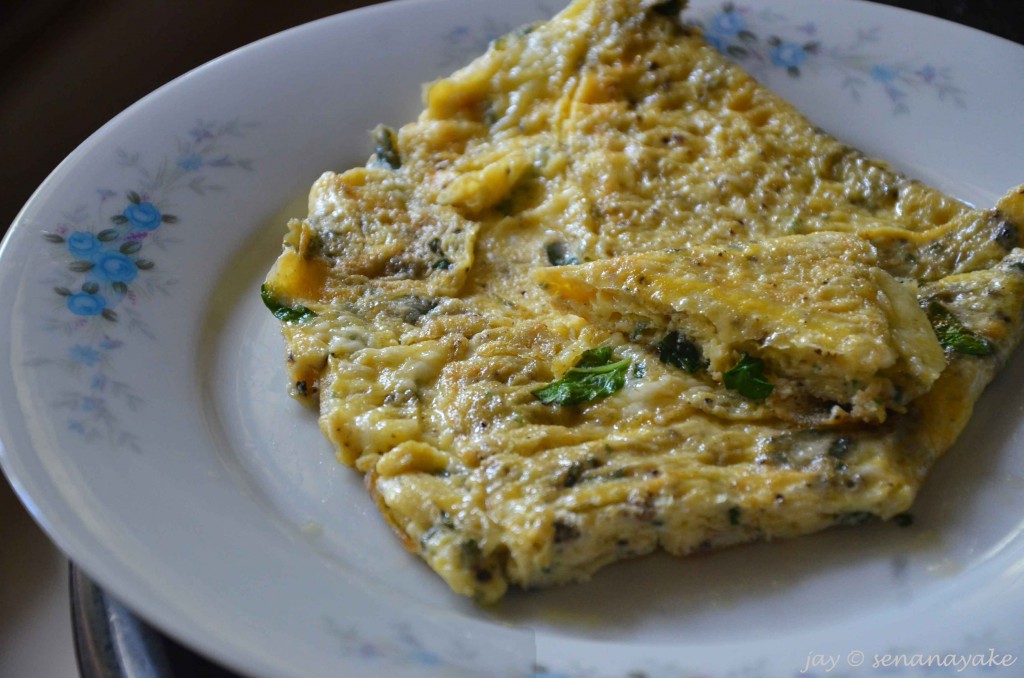 Herb omlette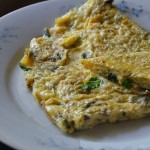 Prep Time : 5 minutes
Cook Time : 3 minutes
Yield :

1 serving
Instructions
Whisk the eggs with the butter, salt and pepper.
Add the herbs – basil, rocket and oregano.
Finally add half the cheese. Do not whisk. Fold in gently.
Heat a pan. Pour in the olive oil.
Pour the omlette on it. Once semi-solid, sprinkle the leftover cheese on top
Once the bottom is firm and golden, fold the omlette in half. Cook on either side for about 30 minutes. Serve immediately.
Print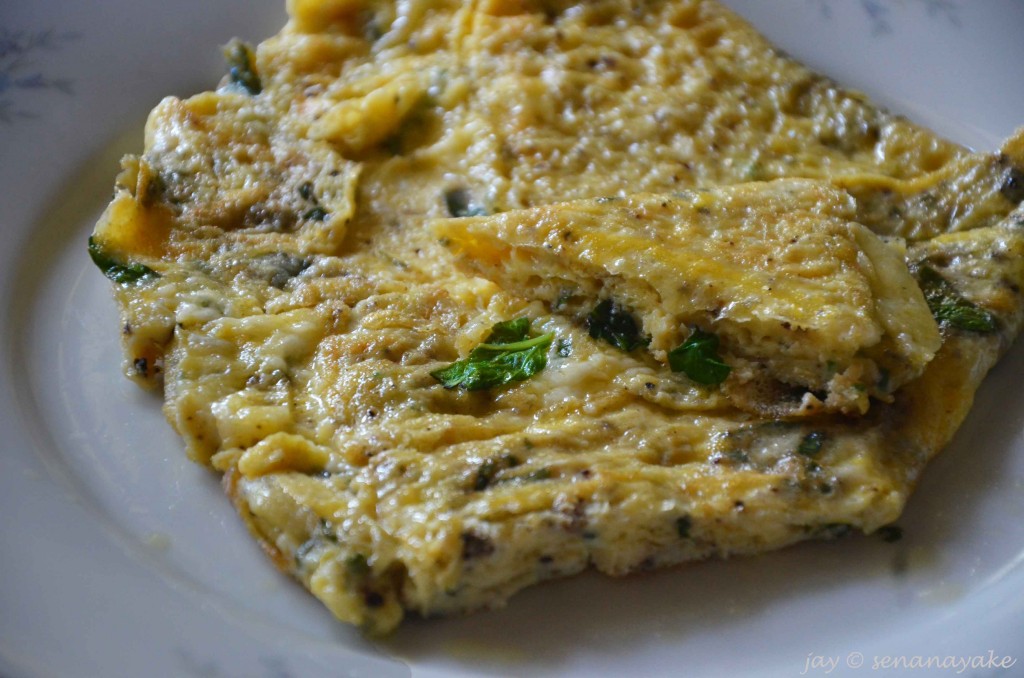 I often have this as a snack or even as lunch or dinner sometimes because while it may be "just" an omlette, it is a very filling one. And all natural too and healthier than anything that you get out there. Not to mention tasty. The cheese is sticky and chewy on the inside providing a milky salty kick cushioned by the fluffy eggs. The basil with its herby sweetness joins together with the slight bitterness of rocket to enhance the fragrance of the oregano even more creating a wonderful mélange of flavours in your mouth. The herbs taste lovely and leafy in your mouth providing a contrast against the thick richness of the egg mingled with the cheese with the pepper coming through rather piquantly.
Throw in a few chili flakes if you would like, for some additional flavour and colour. Without the seeds if you don't like the heat, with the seeds if you want some fiery heat. Alternatively some finely chopped green chili would provide extra heat, but I just am not a green chili sort of girl.
Cooking tips
You can adjust the herbs to egg and cheese ratio if you like. I just like my omlette a little extra leafy.
If you want more leafy, add spinach. Im not particularly fond of spinach hence I avoided it.
Only pour the omlette onto the pan when it is hot enough. Pouring the omlette onto a still warming up pan will make it stick to the pan thereby creating a mess and not an omlette. Plus it also gives a crispy edge to it.
Be gentle. Don't bruise the herbs. Simply roughly chop them without handling them too much or it will affect their delicate flavours.
Be careful with the salt. Since the cheeses you are using may already be sweet enough, add salt cautiously.