A truly Sri Lankan Pork recipe to cherish
There are 3 words that make the eyes of any full blooded pork-eating Sri Lankan here or abroad bulge, light up, sparkle and twinkle. These 3 words have everything to do with a dark, sinful slow-cooked concoction braised in Sri Lankan spices and all the love that this island has to muster. And those 3 words deal with Pork Black Curry.
I must confess that as a child this has not been one of my favourite pork dishes, given the fact that my young palate was not particularly fond of the strength of flavor that black pork curry brings. Barbequed pork ribs and this favourite pork stir fry I used to consume by potfuls (more proof that I am a pork-i-vore by birth) but black pork curry I always regarded with a wary eye. Maybe it's the color, I don't know. But as an adult, I have grown to appreciate the complexity and the subtleness of the black pork curry and I embrace it to my bosom as part and parcel of my great culinary heritage. I may like my barbequed pork chops and the mild stir fries, but this, THIS is a clay pot full of blackened gold sovereigns that I cherish.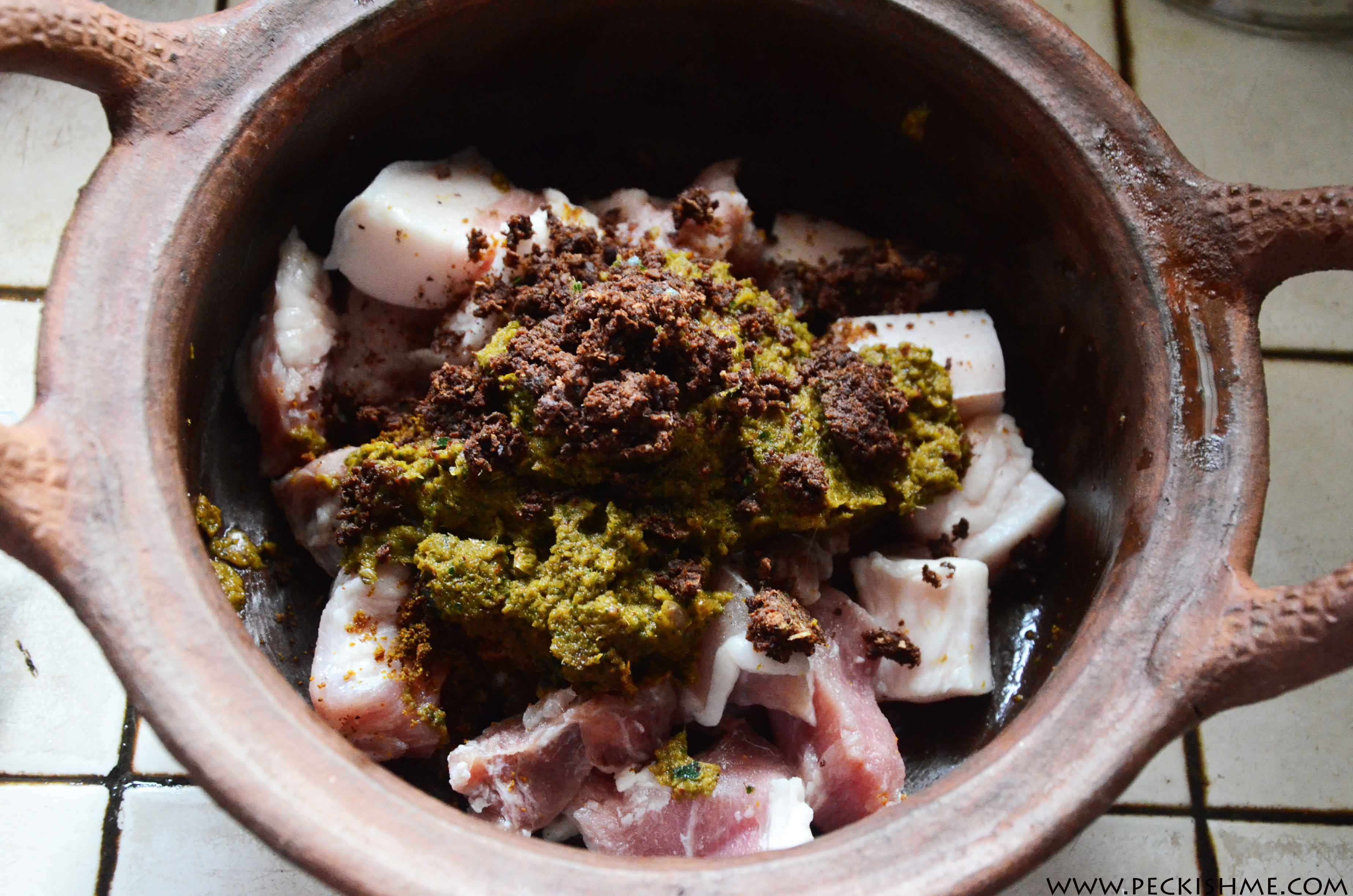 This is a dish that intimidates most cooks, primarily because the expectations are set very high by the seasoned home cooks for whom feeding masses with this succulent pork dish is second nature. Secondarily, the sheer amount and the variety of spices that go into the dish is truly terrifying to someone who is not much used to the complex yet fascinating taste profiles of Sri Lankan cuisine.
So how do you make it? Pretty simple really. Mother Dearest gave the recipe to me, but admitted to being a tad rusty at making it, so I put my own personal touches on it to make it absolutely perfect. And don't be scared off by the long list of ingredients – this is what lends the dish its particular complexity and irresistible allure.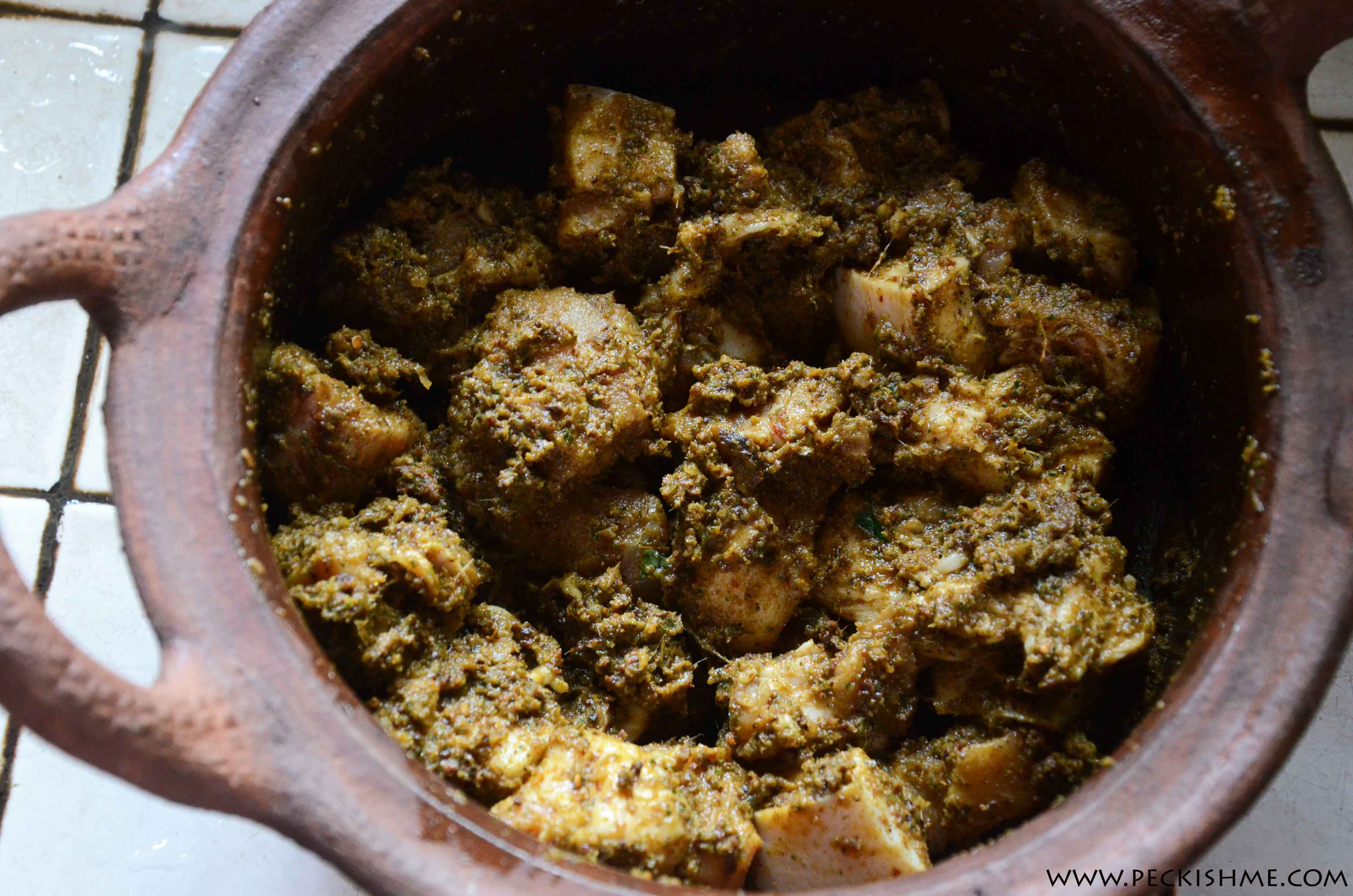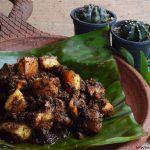 Yield: 6 servings
Prep Time: 1h 30 min
Cook Time: 30 minutes
Serving: 6 servings
Print
Sri Lankan Pork Black Curry
Ingredients
Instructions
Heat 1 tblsp oil in a skillet. Fry the red chilies, cinnamon, cardamom and cloves until dark and fragrant.
Soak the goraka in some warm water and grind them to a fine paste. Set aside.
Combine them with the ginger, garlic, onions, curry leaves and rampe and grind them together to a fine paste. Combine this with the goraka paste.
Coat the meat in this mixture well. Add salt and pepper. Leave aside for about 1 hour.
Add the meat to a clay pot (yes I insist upon a clay pot), add ½ cup water. Cook until all the water is somewhat absorbed and the meat is tender. The mixture should be somewhat wet now. If the meat is still not tender add more water.
Sprinkle the roasted curry powder and stir it into the pork. Cook further until the mixture is dry and well coated in the paste.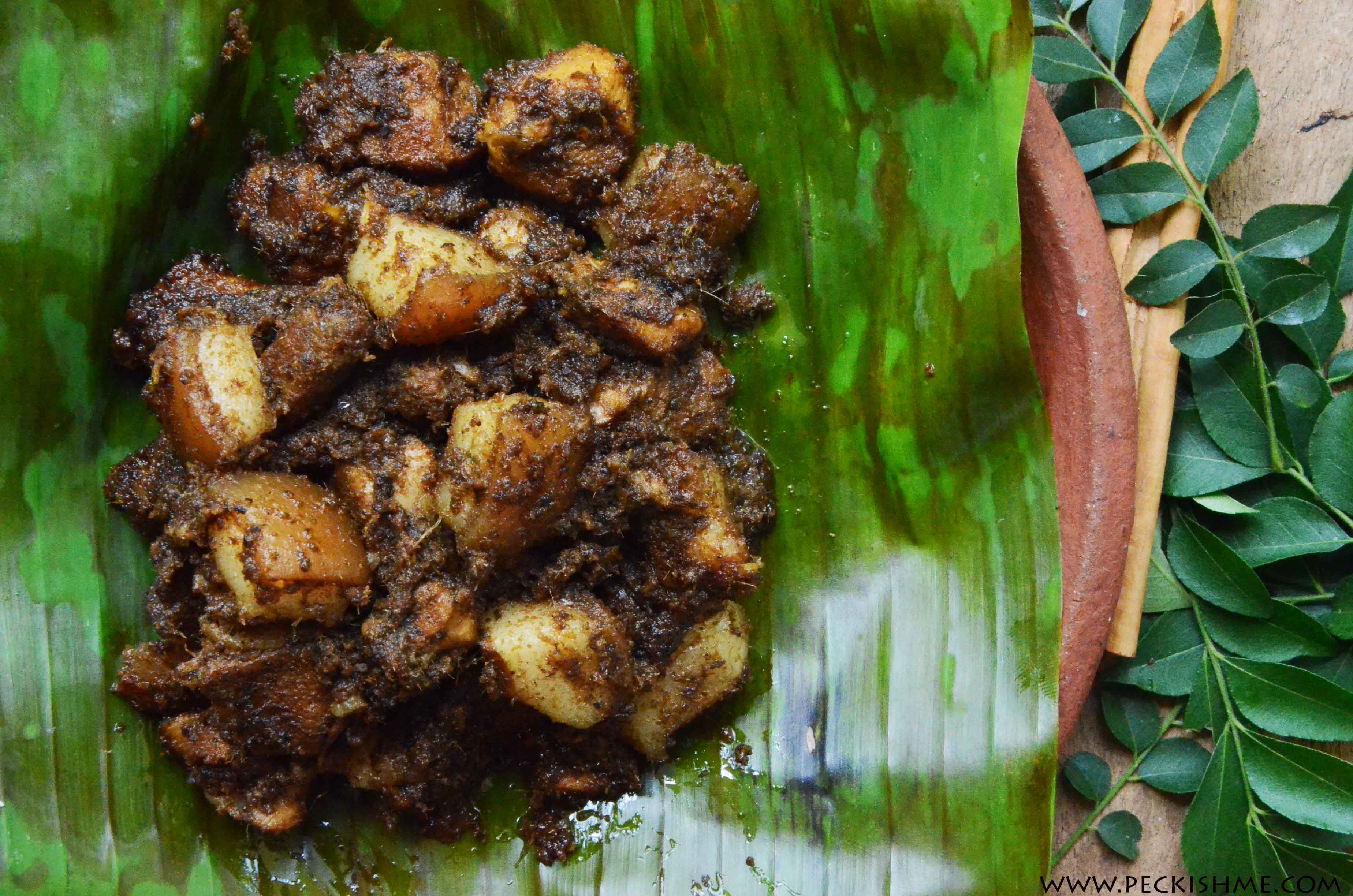 You can easily keep this without refrigerating for about a week, covered in a clay pot. And that's saying a lot in this country of tropical heat.
Succulent pieces of pork coated a an intricate curry paste as black as sin. The cinnamon, the cloves and the cardamoms weave their way through this genius concoction in an intricate dance as the goraka envelops them all in its somber embrace. Lurking within this darkness are the shallots, young and sprightly, peeking out, gently fragranced by the curry leaves and the pandan leaf, rejoicing in variety. The meat is soft and juicy, the oily bits giving in like soft butter at the bite, practically melting in the mouth. The sour of the goraka and the piquant black pepper barge right into this mellowness and fragrance your mouth with cinnamon, clove and curry leaves, carrying you away on an exotic dream. Serve with some warm white or red rice with a pol sambol. Your guests will thank you for it.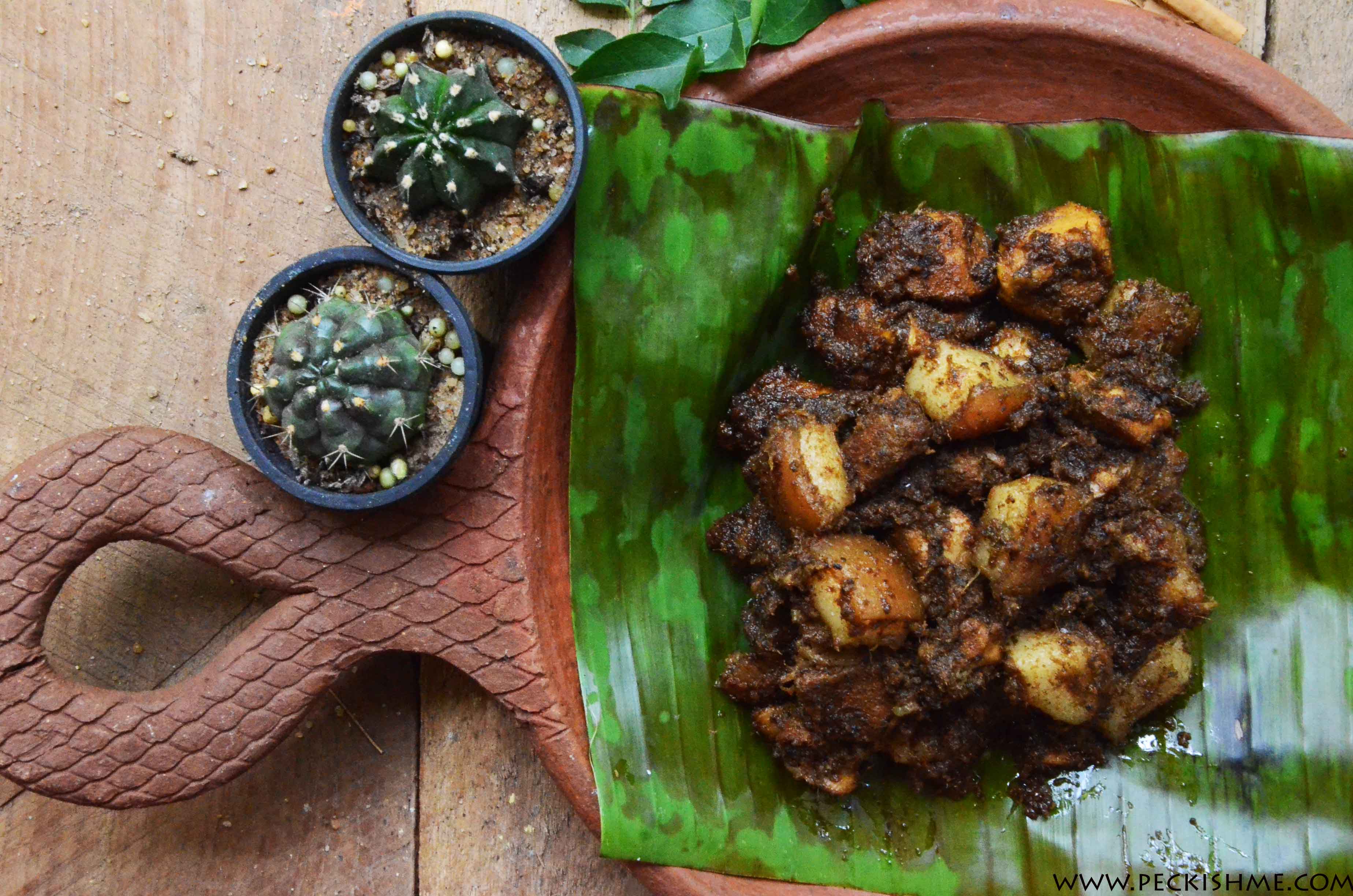 Cooking Tips
You can keep this without refrigerating for about a week. The goraka preserves the pork well and the older the dish gets, the better it tastes.
Don't skimp on the fat. Use pork with some fat in it. This yields the best results.
Have you liked my Facebook page yet? Do 'Like' my page for the latest recipes and regular updates on all things food!