…other than disposing of it down one's own throat that is.
Christmas and New Year celebrations had come and gone and lots of wine bottles with varying amounts of wine still in them are lying around with no corks to keep them bottled on. I've faced the same problem somewhere along the line. This is where the grapes in wine came in.
These grapes in wine (fondly referred to as boozy grapes by moi) is a pretty fun (and tasty) way of making good use of leftover wine. If you haven't any plans for the leftovers I suggest you try this because a) They make a tasty snack afterwards b) They make a cool aperitif to serve before dinner and c) You can pass them off as your daily intake of fruties! I keep these in the refrigerator and pop one in my mouth while I am cooking in the kitchen on hot afternoons (which most afternoons in Sri Lanka are) and it cools me down instantly with intense refreshment. Besides, a little wine every now and then is supposed to be good for ya ;)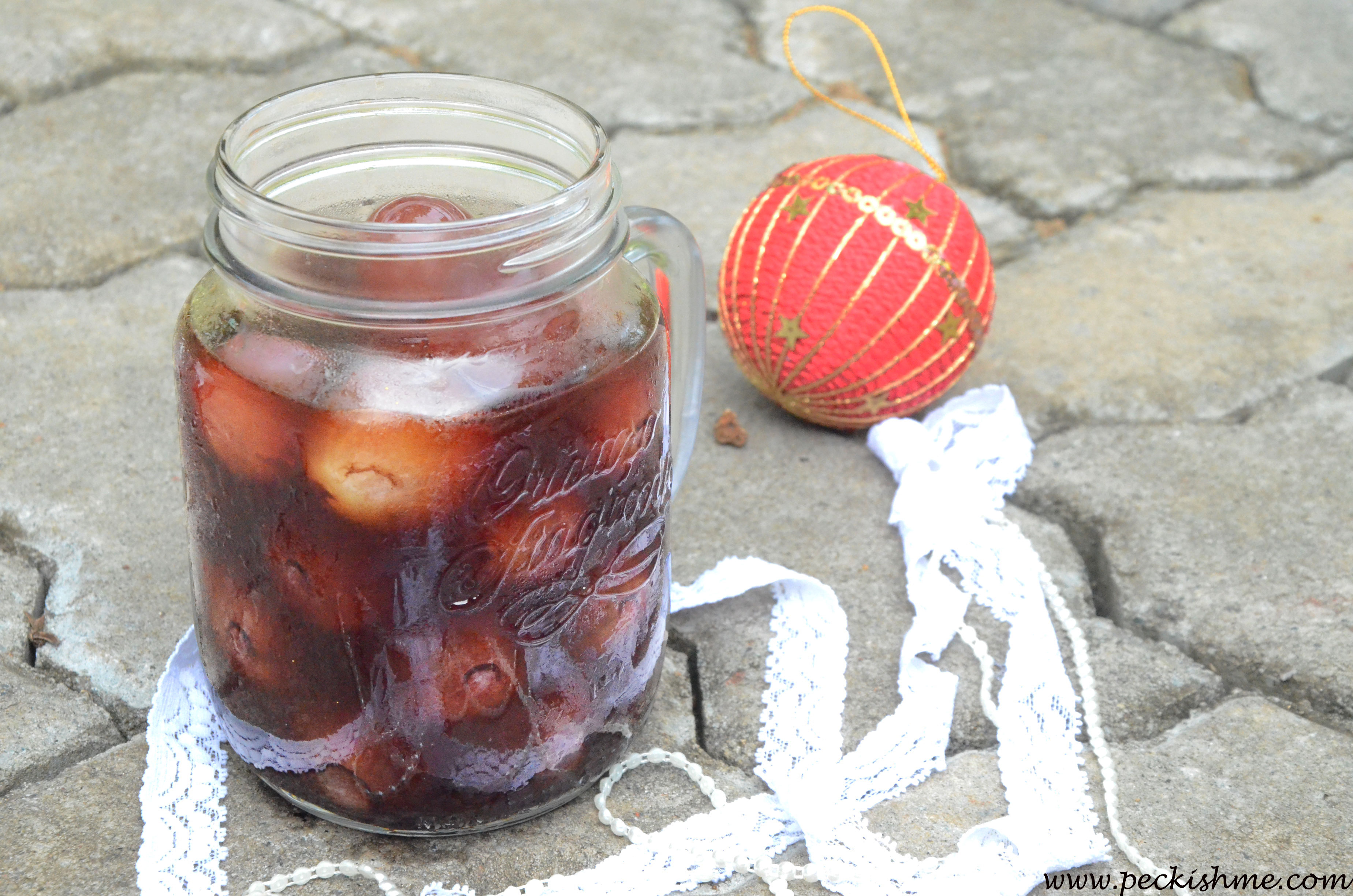 Booze grapes
Ingredients
Wine - 2 cups (I prefer red although white also works)
Honey - 1/3 cup
Grapes - Depends on the grapes really, however much you can fit into 2 cups of wine. Also, get the seedless kind
Instructions
Mix the wine and the honey well until all the honey is dissolved. Pour in a sealable jar.
Add in the washed and dried grapes. Make sure the liquid covers the fruit.
Cover and keep in the refrigerator.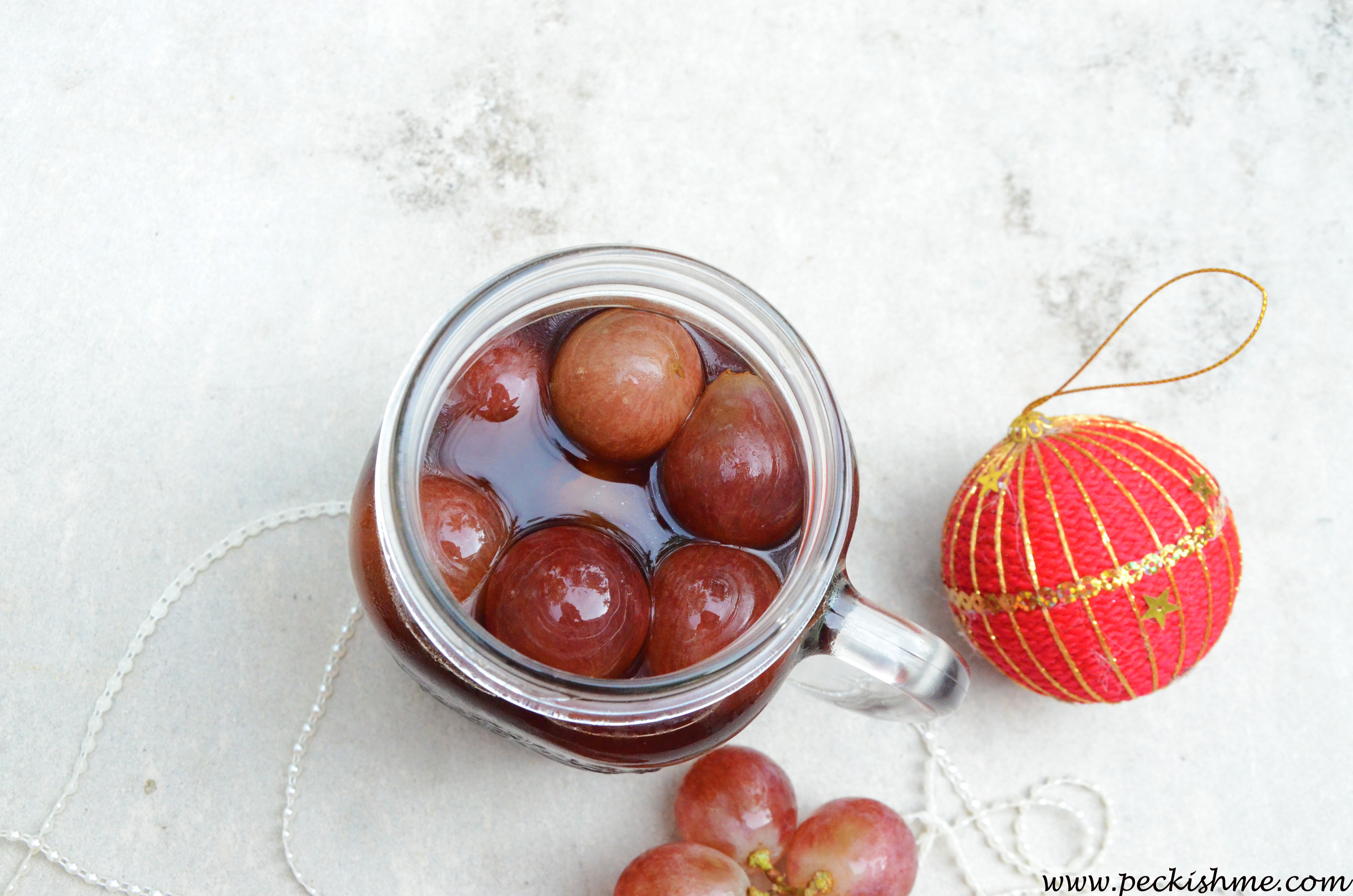 I usually keep them around for weeks onward and it only gets better by the day.
The grapes having soaked up all that wine and honey are juicy and plumped and will squirt juice at every bite. It's wonderfully sweet and delightfully tart, combining the taste of grapes and wine together with the perfumed nuances of honey.
Yum!
Try it. Wine will never be in excess in your home again!