Don't you just love a good muffin straight out of the oven on a lazy afternoon? I know I do.
The hubby creature being the muffin monster that he is, has been craving for muffins several days now. I've been putting it off for days – but it was time he had something homemade. Too much delaying and I will most likely see him gobbling down a store-bought muffin and I ain't gonna put up with that!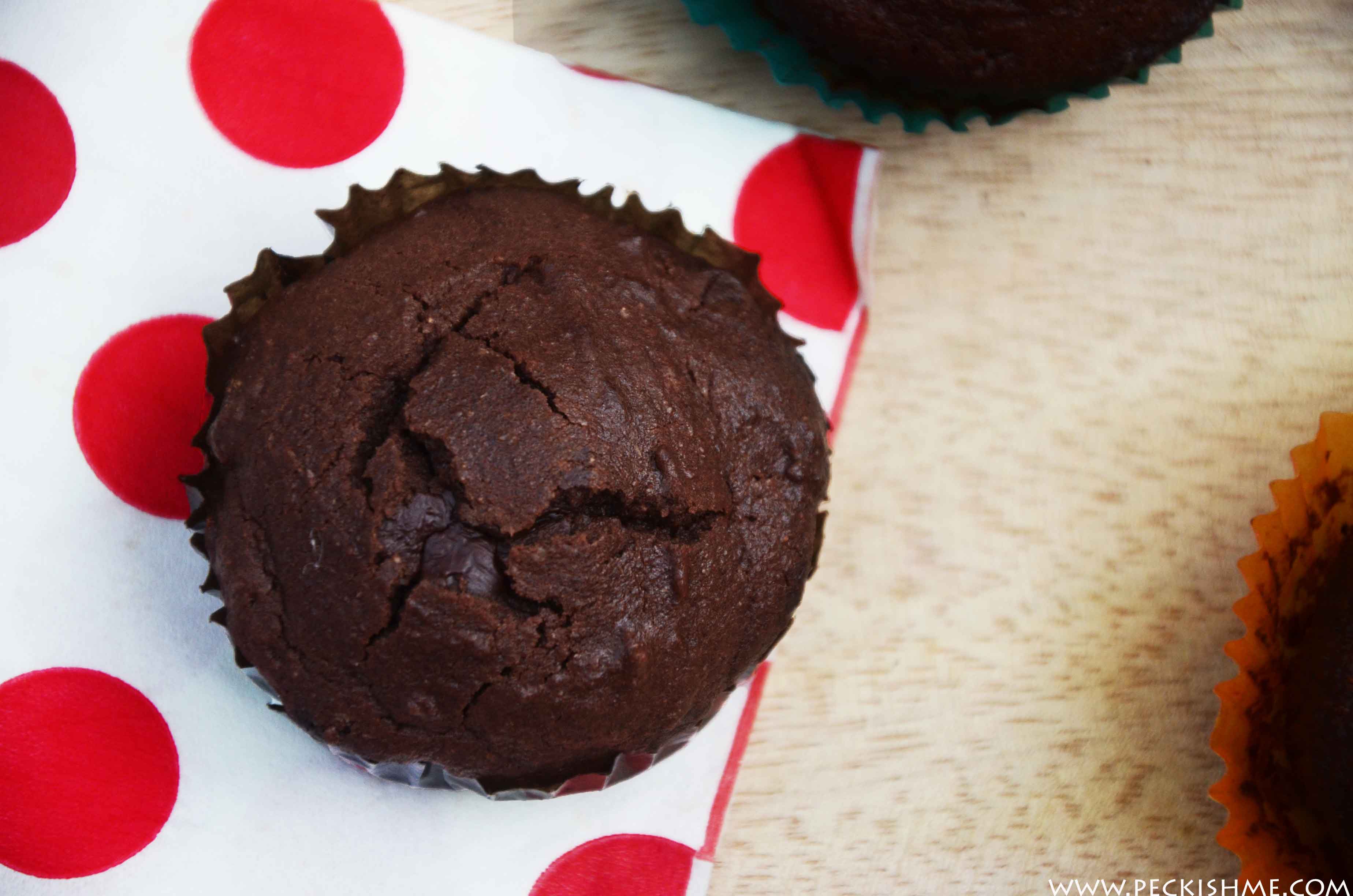 Besides, I was craving chocolate myself. It being the high stress season, some serious whipping and baking was my go-to solution for pretty much all mood swings triggered by it. So get baking I did. The aim was moist, gooey chocolate muffins that satiate the man's muffin need and my need for chocolate. So get baking I did.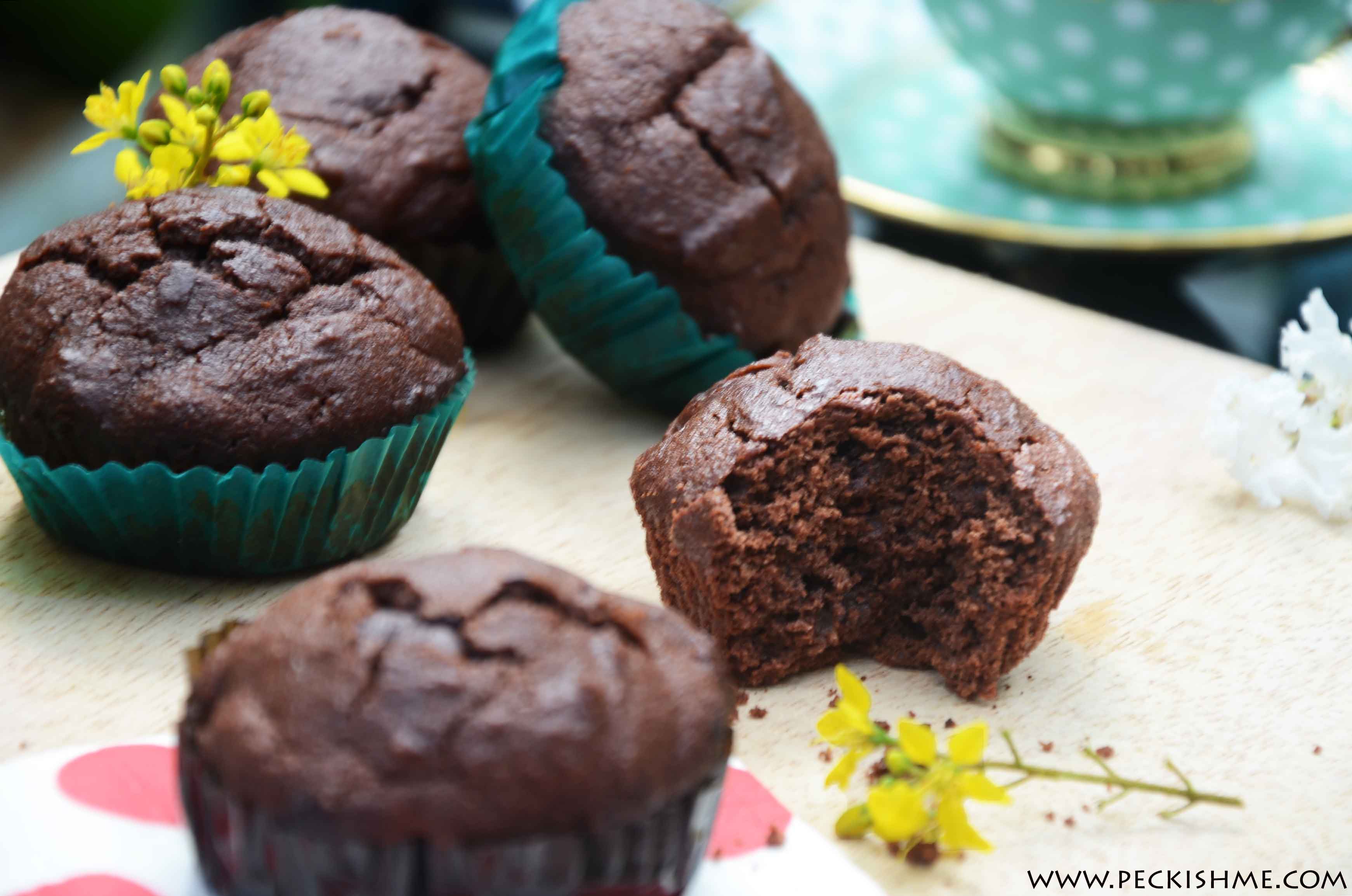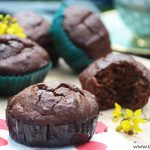 Gooey Chocolate muffins
Ingredients
Instructions
Preheat oven to about 280 C. Prepare a muffin tray with butter of cooking spray and line it with cupcake cups.
Mix the dry ingredients (except the chocolate chips) together in a bowl. Set aside.
In another bowl, beat the eggs on medium speed while slowly adding the sugar in a stream. Beat until the mixture thickens to form ribbons when pouring down from beater before settling in with the rest of the mixture.
Beat in the butter. Add the cream cheese, vanilla and milk. Beat till incorporated.
Add the dry ingredients to this mixture. Fold in until everything is just incorporated. Fold in the chocolate chips.
Spoon the mixture into prepared muffin tins. Bake muffins for about 10 minutes, reduce the temperature to 200 C and bake for another 5 – 10 minutes until a toothpick inserted into a muffin comes out free of wet batter. It may be coated with melted chocolate though and this is okay.
Take out an oven and keep on a cooling rack to cool.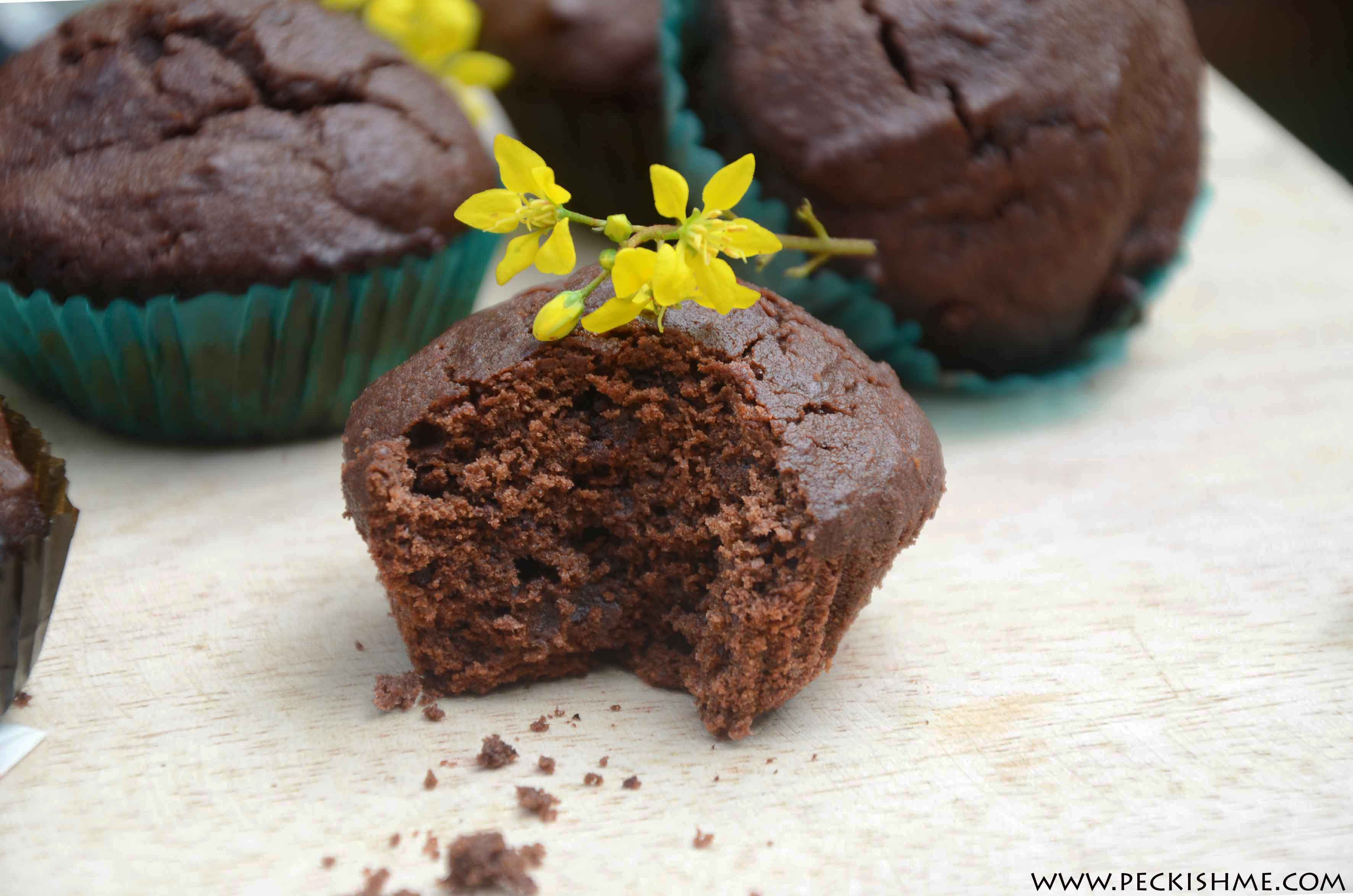 Chocolaty indulgence that is not that bad for you either.
Peel off that cupcake wrapper and you are treated to bare, delicious flesh. Smelling of blissful warmth, the richness of melted chocolate, creaminess of butter and just a hint of sensual vanilla teasing your nostrils. One bite and you will have a plush spongy mouthful hiding ooey-gooey surprises coating your tongue and sending little spasms of delight coursing through the body. That magnificent transcendence between the vanilla and the chocolate, the spongy and the dense, the cloudy and the gooey, all combine to give you a little piece of heaven, all in one bite.
Beautifully luscious. Intensely satisfying. Try this on a rainy day and by God, you will go nuts!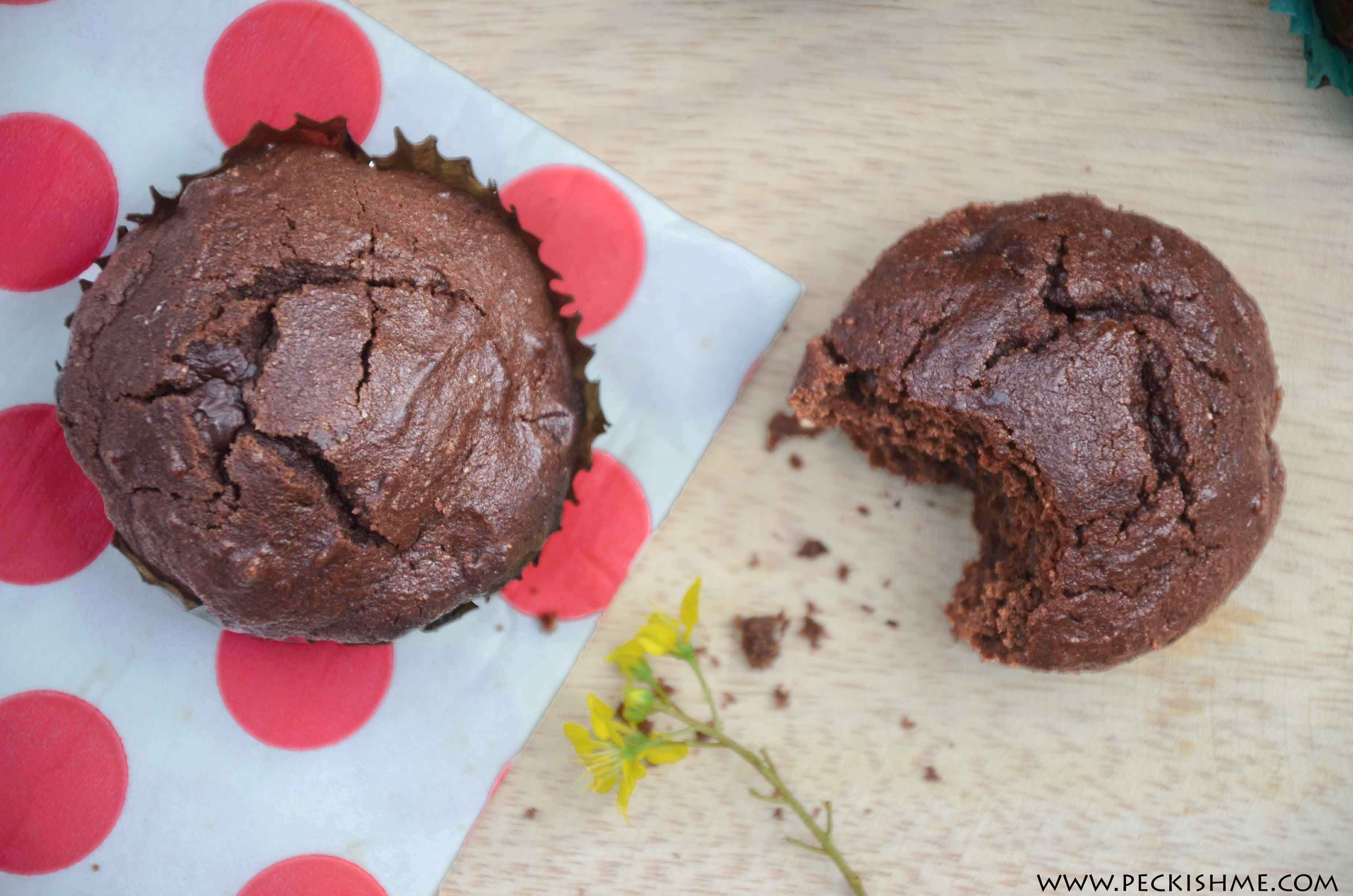 Useful tips
The cream cheese is of course, optional. If you choose not to add it, match it with + 50g more butter.
Watch the oven times. Anyone who bakes would know that different ovens have different temperaments (yes they do and it's weird) so, don't take the temperature and the timings to heart. Take them as guidelines and take your muffins out once you are sure that they are cooked throughout but retains enough moistness to be gooey.