It is believed that rice pudding was brought to Spain centuries ago during the Moorish occupation of the Iberian Peninsula. This rice pudding had travelled a long, long way – to Mexico, Venezuela, Argentina, Chile and even to Asia during the Spanish colonization. And the rice pudding has stuck with us ever since.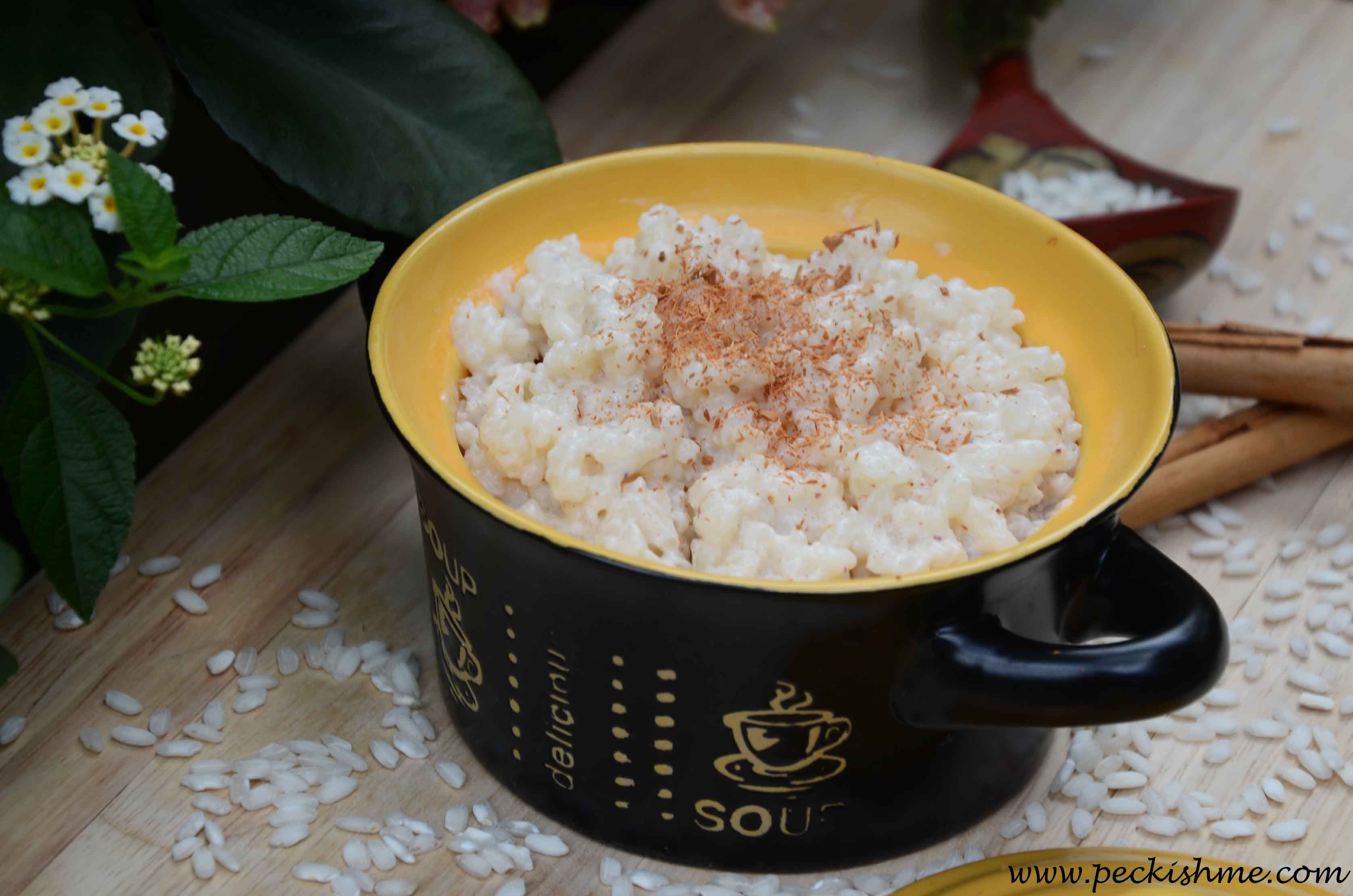 I like how very alike Spanish and Sri Lankan food are alike. Both cuisines burst forth with flavor – salsas, spices, rice, the whole nine yards. Which I think is what has always drawn me to this particular rice pudding. Creamy, sweet and spicy at the same time, this for me invokes warm, languid evenings full of sun and fragrant blossoms blowing in the breeze.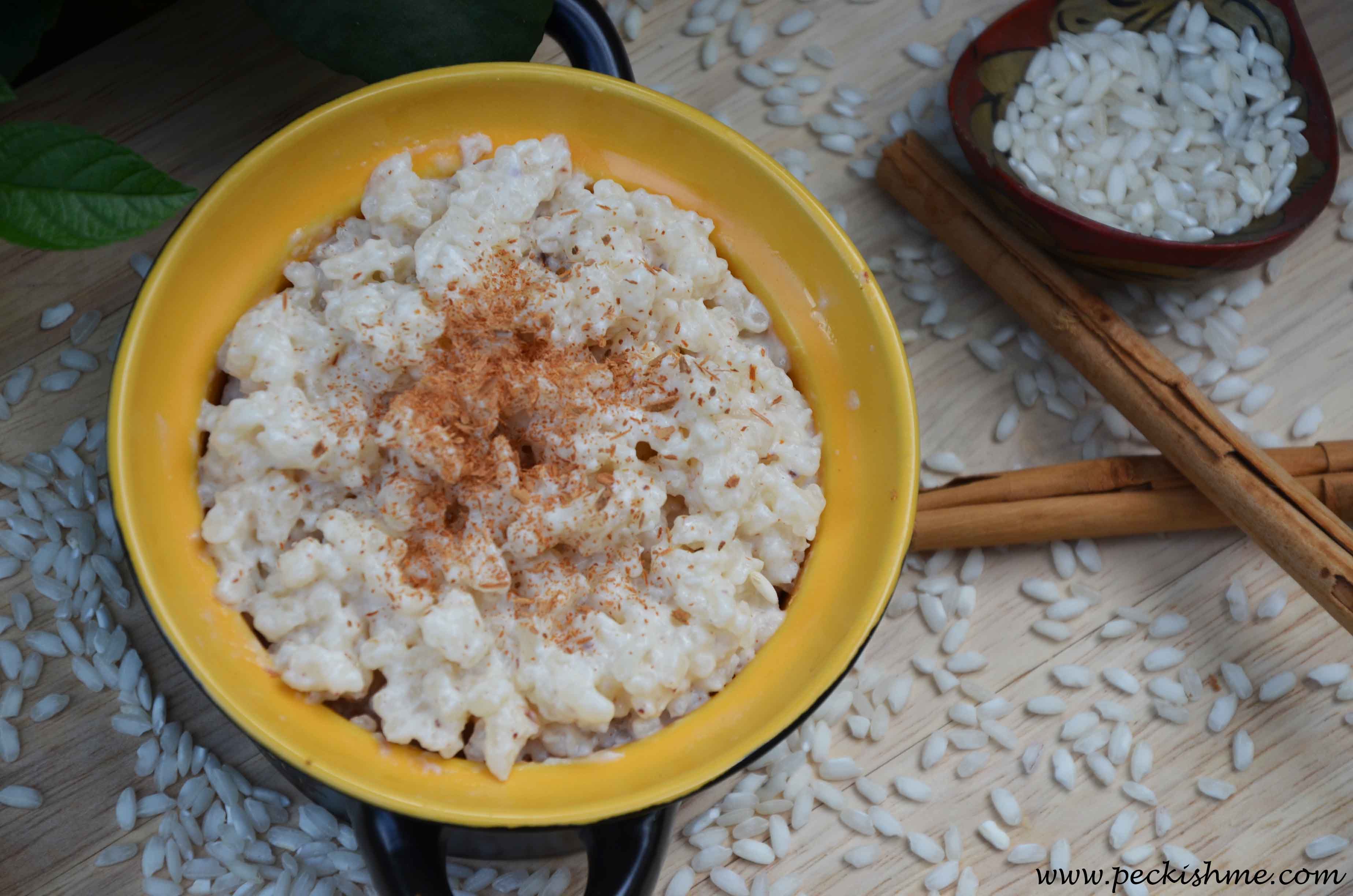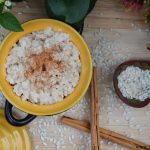 Yield: 4 servings
Prep Time: 5 minutes
Cook Time: 20 minutes
Serving: 4 servings
Print
Spanish Rice pudding (Arroz con Leche)
Ingredients
Instructions
Wash the rice well until the water runs clean.
In a saucepan, add enough water to cover the rice and place on medium heat. Bring to boil. Cook until the rice has absorbed all the water.
In a spate saucepan, boil the milk. Add half of the milk to the rice, along with the lime rinds and cinnamon.  Cook on medium heat stirring constantly. Take care not to burn the rice at the bottom.
As the milk reduces, gradually add in the rest of the hot milk. Keep cooking until it reaches a creamy consistency.
Add in the butter, the egg yolks and the sugar. Stir vigorously so as the egg yolk does not create clumps.
Take off heat and serve, hot or cold with some powdered cinnamon sprinkled on top.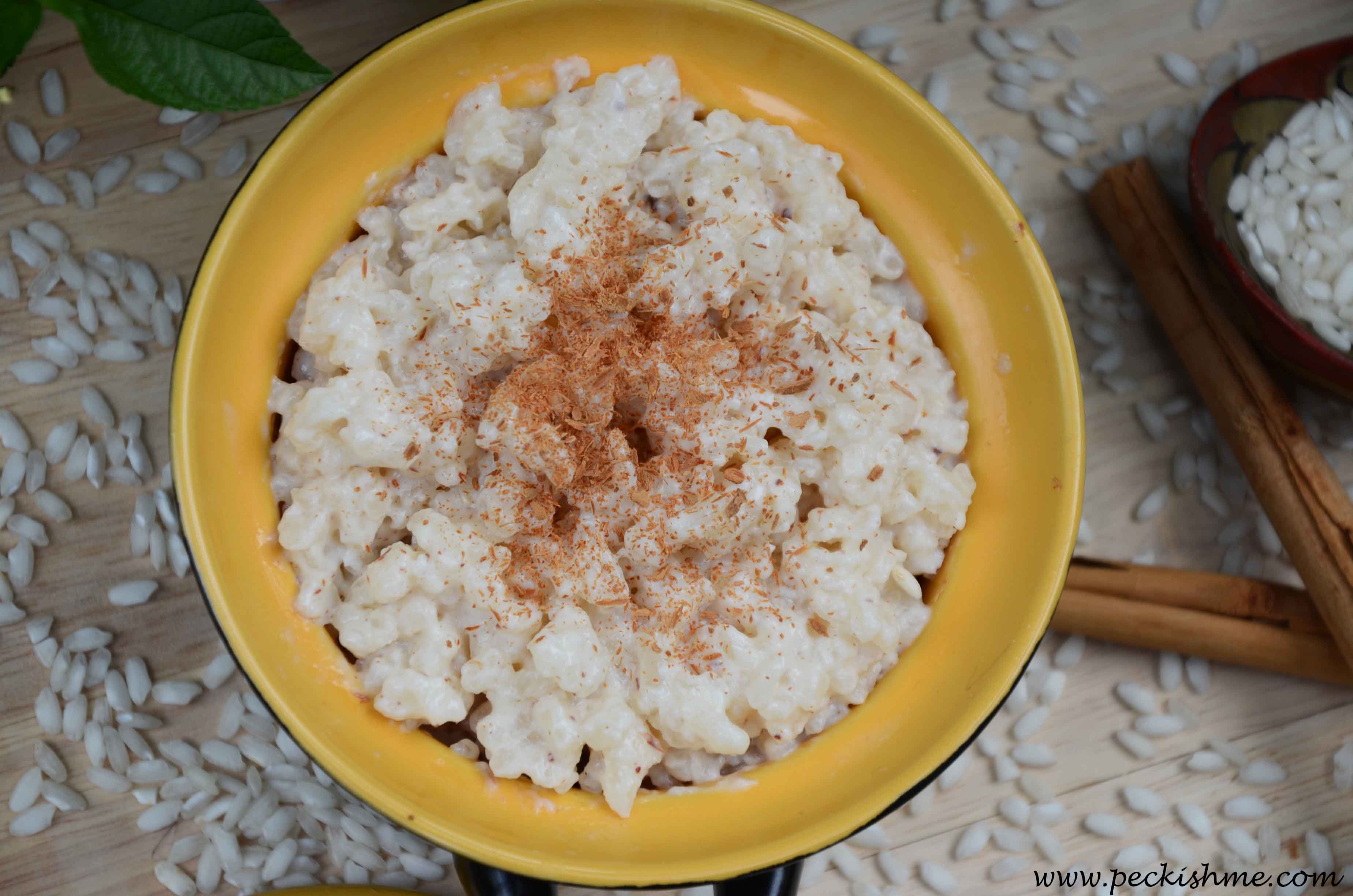 Warm or cold, you decide. Personally, I like it warm. I'd be very happy with a warm bowl of this cradled in my arms while I watch the rain pattering down outside. Comforting and filling, this for me is comfort food at its finest. Soft, plump rice granules fattened with milk and sweetness encased within a rich creamy embrace, warmed by cinnamon, fragrant and charming – this is a mother's musky embrace for me. The lime zest simply cuts through the creaminess and tangos around the cinnamon notes, merging into a tangy-warm play around the taste buds that delights and satisfies. The velvetiness of it all coats the tongue with sensual cinnamon sashaying across it all, filling the mouth with sunny happiness that makes you want to sing. Just sinking your spoon into that milky mess is SO satisfying. Whether you spoon is by the shovelfuls or nibble at it two-three grains at a time, the satisfaction is immense and varied that it is easy to get addicted and stay addicted to this wonderful treat.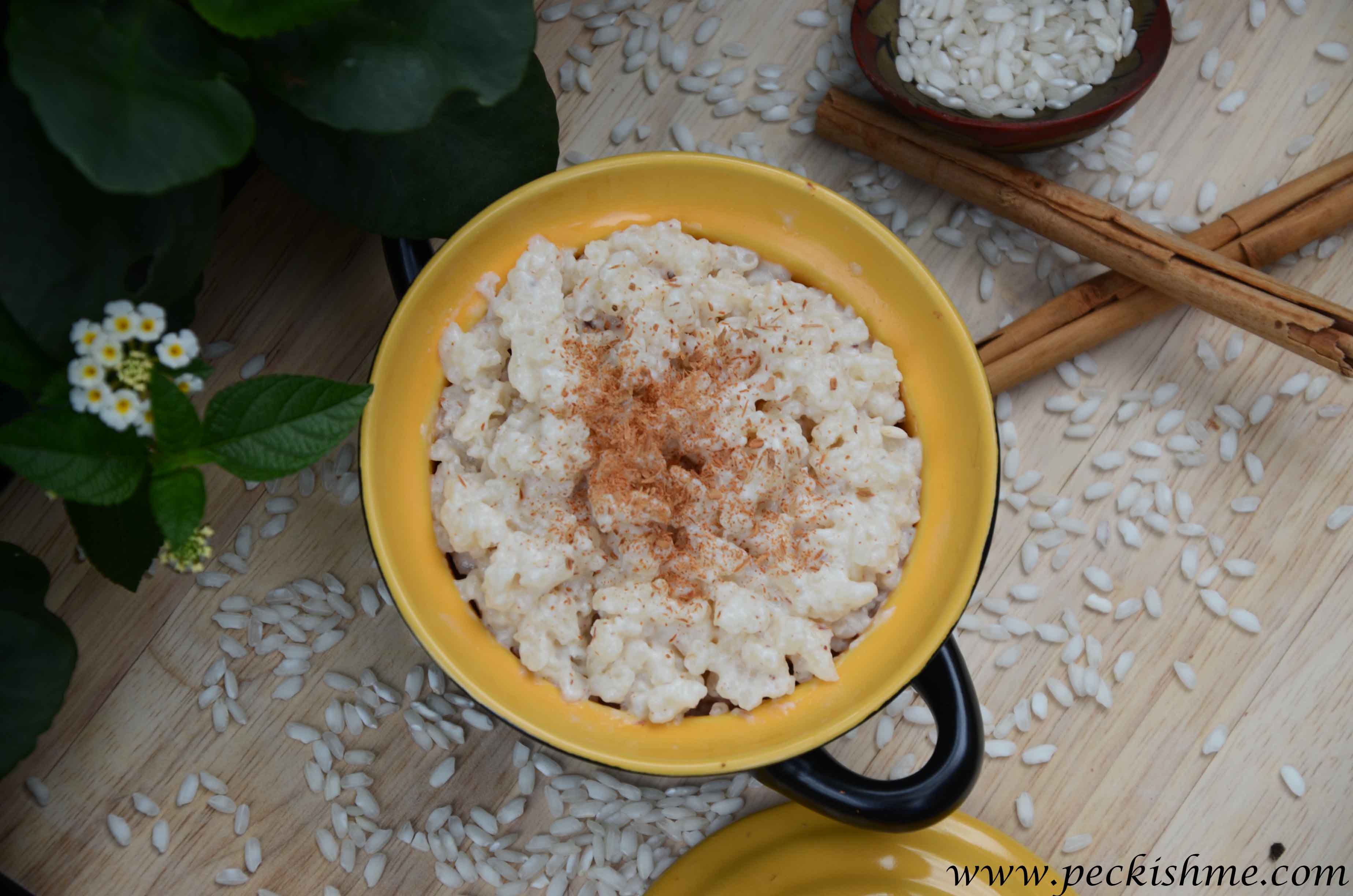 Cooking tips
Take off heat with a little more liquid than you plan to have. When the pudding cools, it tends to thicken so leave room for two or three more spoonfuls of liquid when you take off heat.
And when the pudding cools and it is too thick for your taste, all is not lost. Simply add some heavy cream to attain the desired consistency.
Keep stirring. Not only does this help the rice to not burn at the bottom, it also helps release the starch in the rice, letting it create its own precious creaminess.
I sometimes add in raisins. And nuts. And a strand or two of saffron when I have it at hand. So feel free to do so.