One of the most well known cocktail recipes in the world
Our little Spanish adventure had us truly craving for more of the country and we haven't stopped gushing since! We only saw a fraction of the country and we are already very much in love that it's crazy!
The food in Madrid, rather the whole range of Spanish food stood out for us as rather extraordinary. It is Mediterranean cuisine and represents everything vibrant and fiery, not to mention – colourful – much like its wonderful people. Here is a nation that eats well and enjoys a meal to the fullest. And me being me, is it any wonder that I fell in love?
At the very beginning of our adventure we were introduced to this beautifully bright, refreshingly light drink that had us hooked for more. Sangria. It comes to you in pitchers and leaves you pleasantly light headed with fruity flavours frolicking around your mouth.
"Sangria" means blood and this name is attributed to it because of its signature red colour. This red colour comes from the use of red wine in the concoction, typically with Rioja and other Spanish reds. This is then combined with cut fruits, sugar and a dash of brandy for the desired punch. It is stirred with a cinnamon stick to give more flavour and poured out abundantly during meals.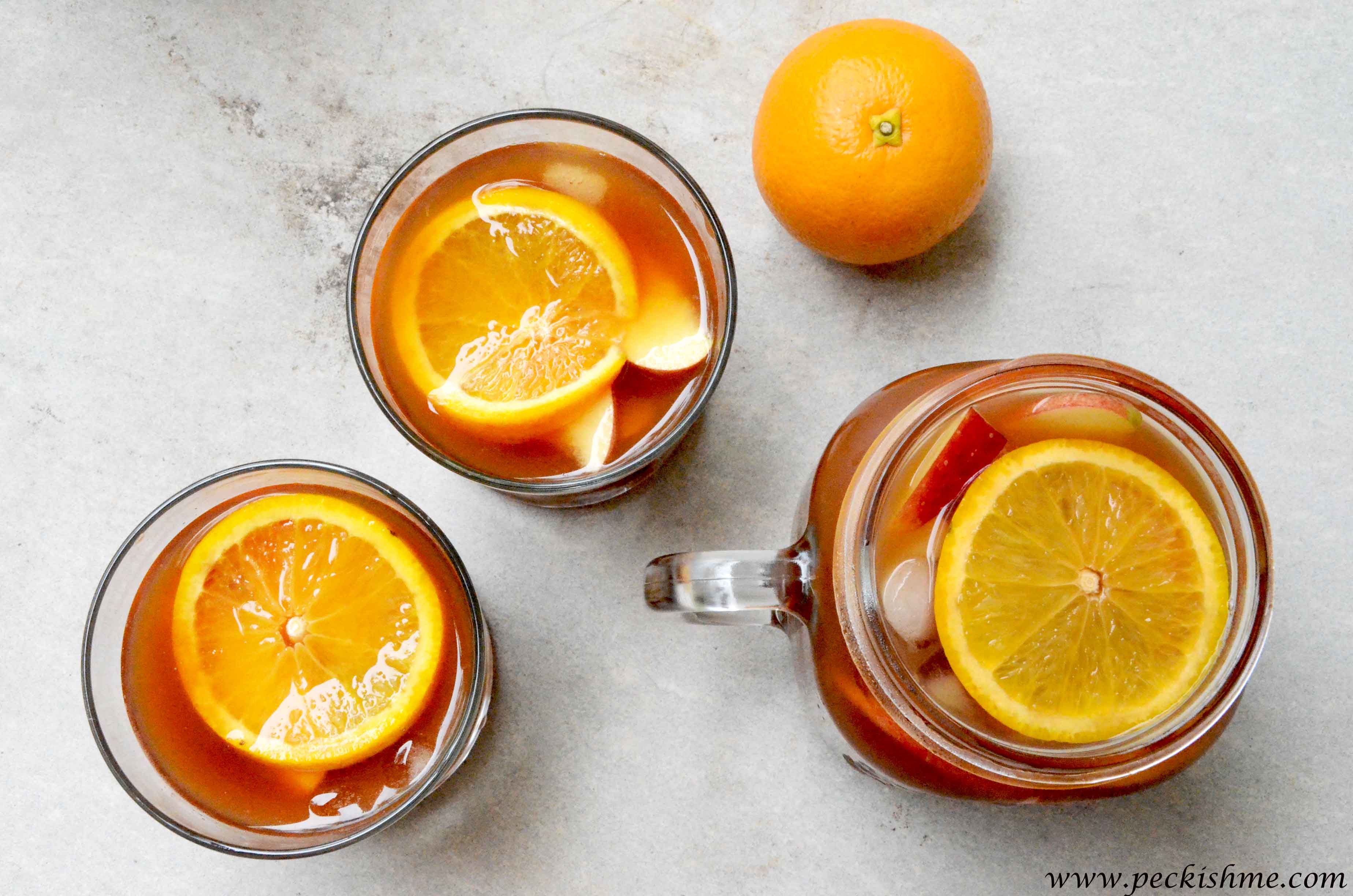 A little bit of history
The history of Sangria dates back hundreds of years to the Middle Ages. The Roman invasions brought back wine and vineyards to Spain and red grapes grew very well in Spain. The beautiful wines of Spain then began satiating much of Rome's wine desires.
Water was not safe for consumption – it was something for bathing in, bathing their horses in and washing their clothes. This made wine the go-to beverage for people of all ages – even toddlers, as the alcohol would destroy any bacteria present in the drink. And as wine grew abundant, people began making various fruit punches with wine mixed in it.
It is contemplated that the origin of the Sangria as we know it today comes from Spain's Andalusia. This area has an abundance of fruit, particularly citrus fruits but is not very favourable for growing good quality red grapes. It is assumed that in a quest to improve the taste of the wine, the locals added cut fruits, sugar and spices to inferior wine and let it steep for days on. Seeing as to how this improved the taste, they then started adding sugar, spices and brandy into it. Thus Sangria was born.
There is also another interesting connotation to the name "Sangria" which means blood. Wine was introduced to Spain by the Romans who came in rivulets of blood, spilling the life juice of the locals, thereby setting the Spanish soil a-soak in blood. It is often implied that this is also one reason why this delicious drink required its name.
Sangria is the common name given by Spanish villagers to the many variations that exist of this unique drink. Although traditionally, Sangria is made with red wine, there also exists white and bubbling varieties of the drink. In the south of Spain, Sangria is caller Zurra and is made with peach or nectarine.
Sangria is so easy to make and you can easily whip some up at home. In my effort to recreate Spain at home, here is my recipe of Sangria acquired while I was in Spain (don't ask how).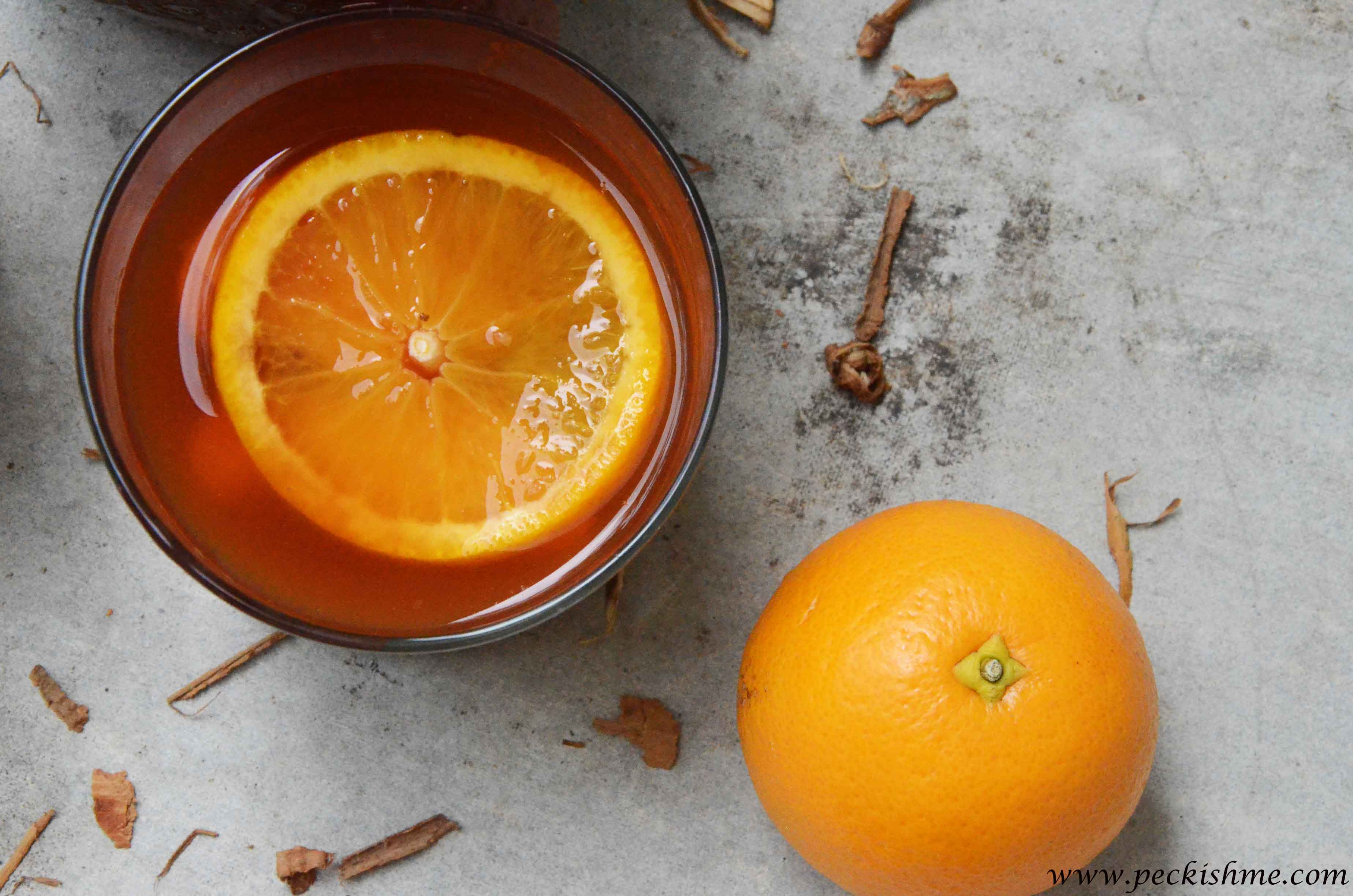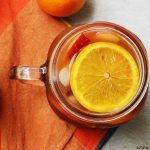 Traditional Sangria
Ingredients
Instructions
Combine the cut fruits, the sugar and the brandy in a large pitcher. Mudlle lightly with a wooden spoon. Keep in refrigerator for about 1 hour and let the flavours merge and emerge.
Add the wine and the orange juice to the pitcher. Stir with a cinnamon stick and serve.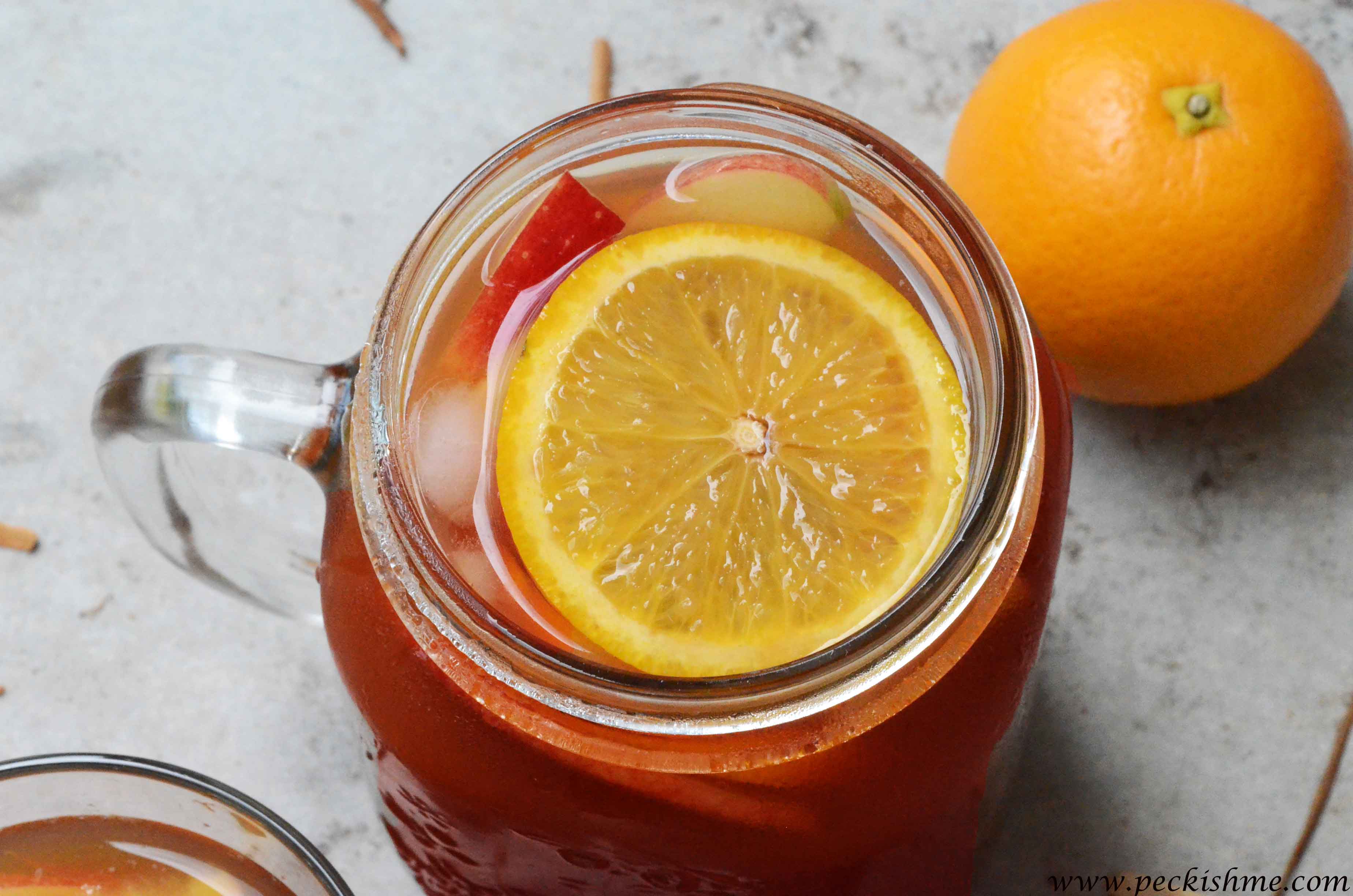 It's sweet, it's fruity, it's got some serious punch. Underneath the blanket of sweetness is the light acridity of the red wine, its full robust body owning the palate with subtle citrus hints and nuances of refreshing apple. The cinnamon peeks in meekly, and enhances the warmth lent by the orange juice counteracting against the sweetness of it all. The feel is soothing on the tongue, the fruits rolling, robust, full bodied and rich, its sweetness uplifting the spirits no matter what time of the day.
Yes, it really is the simplest thing! I don't really try out alcoholic beverages for my blog but this was special. This was Sangria!
For me this is a memory bomb. One sip and I am walking hand in hand with a handsome young man (who is my husband ahem) on the cobblestoned streets of Madrid watching the swirling skirts of dazzling Flamenco dancers stepping gracefully to the strum of the guitar. The crowd around us cheers at something and there are cries of "hola" from around the corners while the smell of tapas tease the nostrils. Madrid, take me back!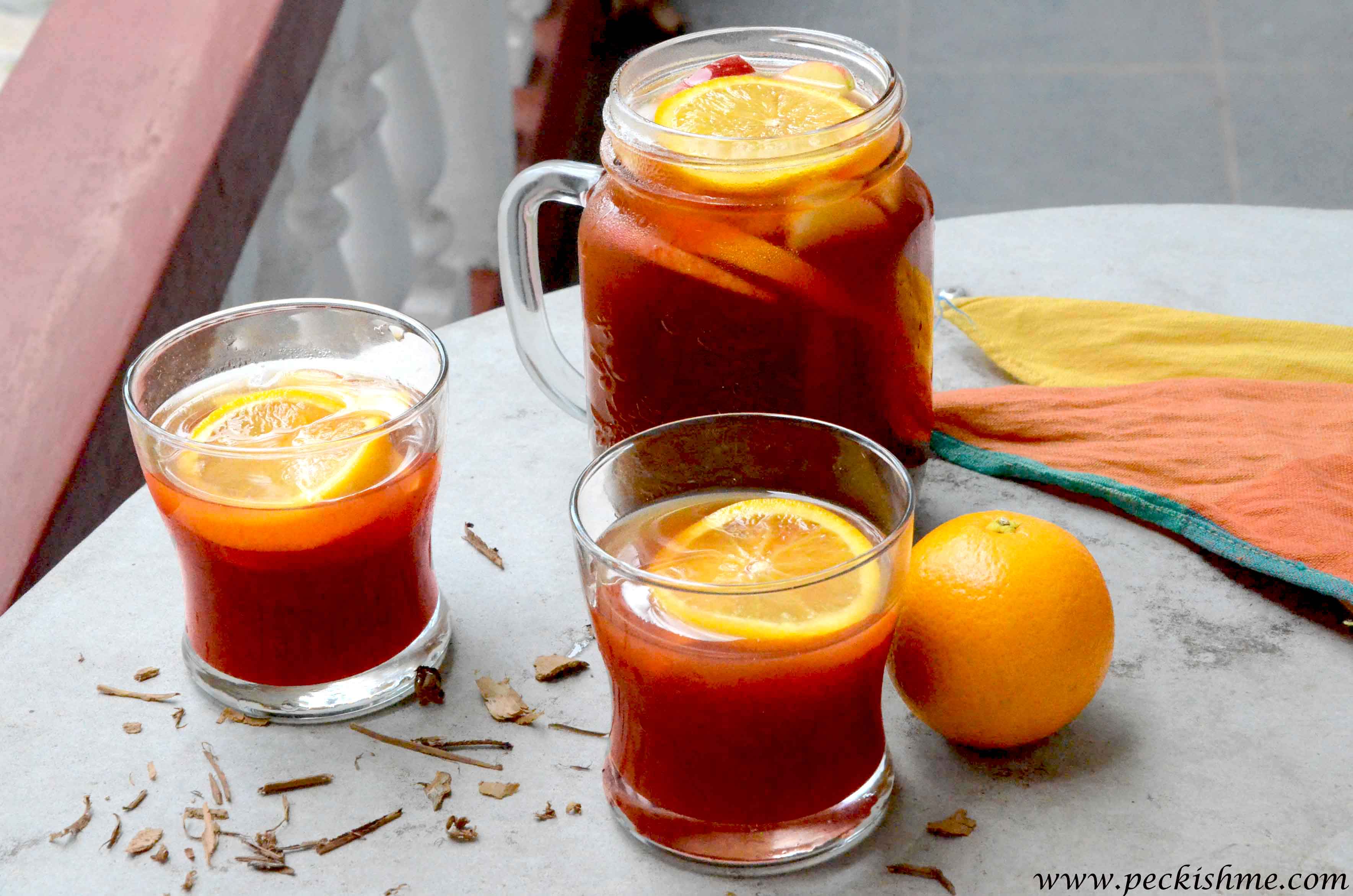 Useful tips
If you want to make this healthier, instead of sugar you can use either honey or another natural sweetner. Sticking to my healthy guns, I used good quality Kithul Treacle for this.
Any red wine would do really for this dish. Some say that you should not waste a good wine for Sangria and should use just a regular wine that is drinkable. This makes a bit of sense because the taste of the wine will be overpowered by so many amazing ingredients and you won't really be able to taste the wine.
But if you really want the Spanish flavour you must use Rioja. Trust me, is magnificent with the right kind of wine.