I am sitting under a rickety fan that is trying its best to dispel the heat as I am typing this. Sweat rolls off my brow. It is a warm, warm evening.
Sri Lanka is literally melting. Ours has always retains some of its tropical island heat but this time, the heat is unbearable.
It was on one of those lazy, languid afternoons that I was inspired to make this.
Combining the cooling properties of aloe vera and mint, this healthy summer drink also has a light squeeze of lemon to brighten things up. If the aloe vera jelly sounds like too much trouble, I've found that you can make large batches of this and store in the fridge up to 3 days.
Aloe vera is known for its therapeutic properties and is particularly popular as a soothing balm. It is applied on skin for smooth, glowing skin as well as to remedy skin problems like acne and eczema while also being an elixir for cuts and burns. Aloe also helps heart burn and lowers blood sugar levels and is also known for its ability to fight breast cancer. All in all, a scoop or two of aloe in your meals does a lot of good and it's exactly what I am getting at in this recipe.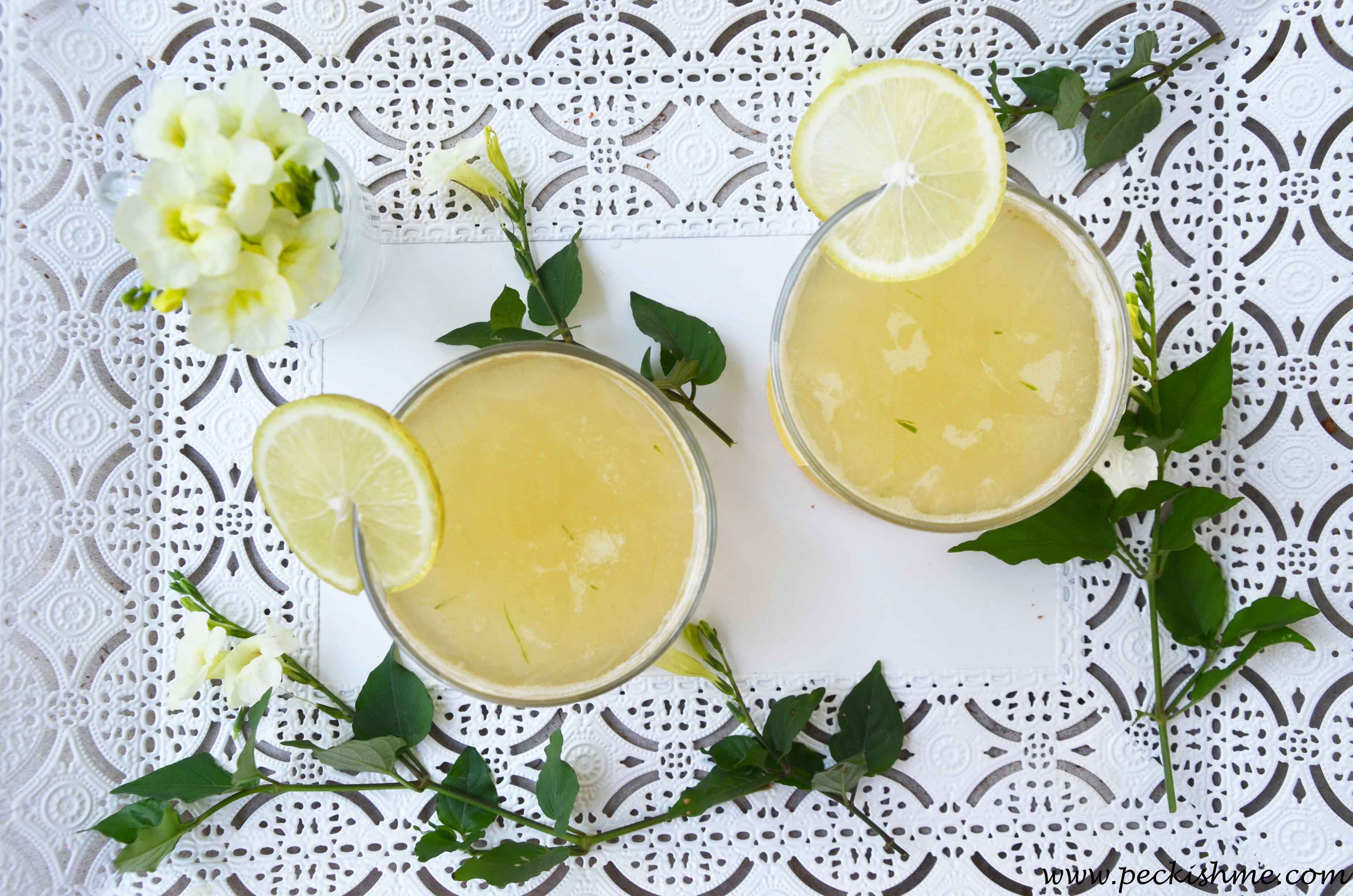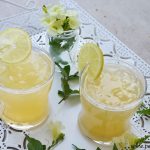 Aloe Vera Jelly cleanser
Ingredients
Instructions
To make the aloe gel
Cut along the two thorny side of the aloe leaf with scissors to open up the leaf.
Run a sharp, thin knife just above the underside of the leaf to remove the green outer skin.
With a sharp edged spoon, gentle scoop out the gel, separating it from the green outer skin. You should have a thick ribbon of gel.
Cut the gel to about 2cm X 1cm pieces. Keep aside.
To make the drink. 
Blend 2 cups of water with the mint and honey.
Squeeze the lemon into the mint & honey mixture. Strain to remove any pips and pieces of mint leaves.
Add the 2 tblsps of aloe vera gel to each glass. Pour the drink. Chill and serve.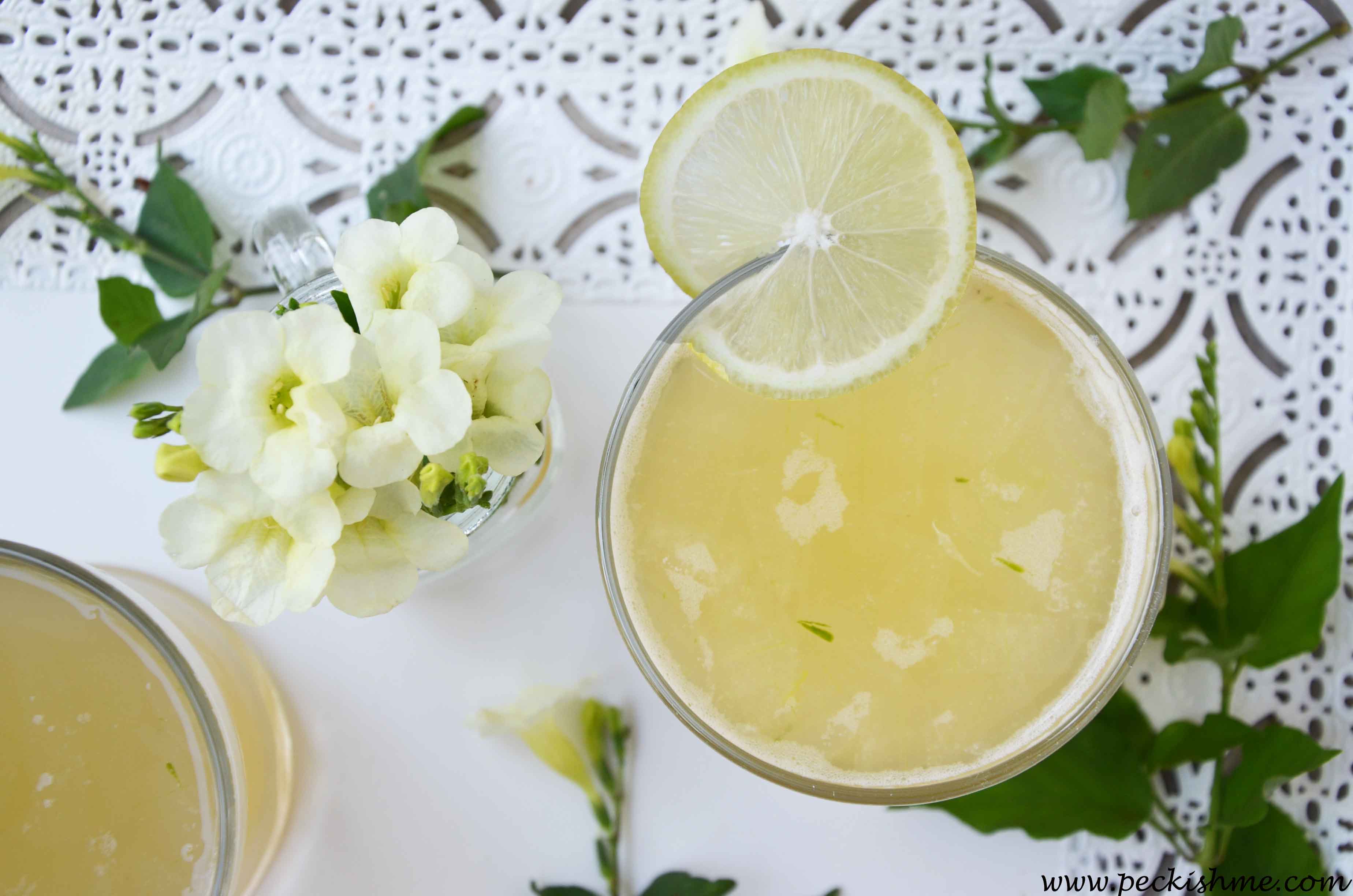 The liquid is cool and refreshing, the mint providing a piquant freshness and the lemon, a breath of fresh air with a bright yellow citrus splash. The honey notes are reminiscent of many summers past, the buzzing bees gathering droplets of nectar from the very hearts blooming flowers, hoarding it all up in their own pulsating households. Every mouthful brings a bite of chewy aloe gel, wonderfully immersed in all that citrusy greenness and you are truly grateful for the bite. Thirst flees at the contact of the liquid which glides like clear crystal water, soothing on the soul. Let the summer come. We are prepared.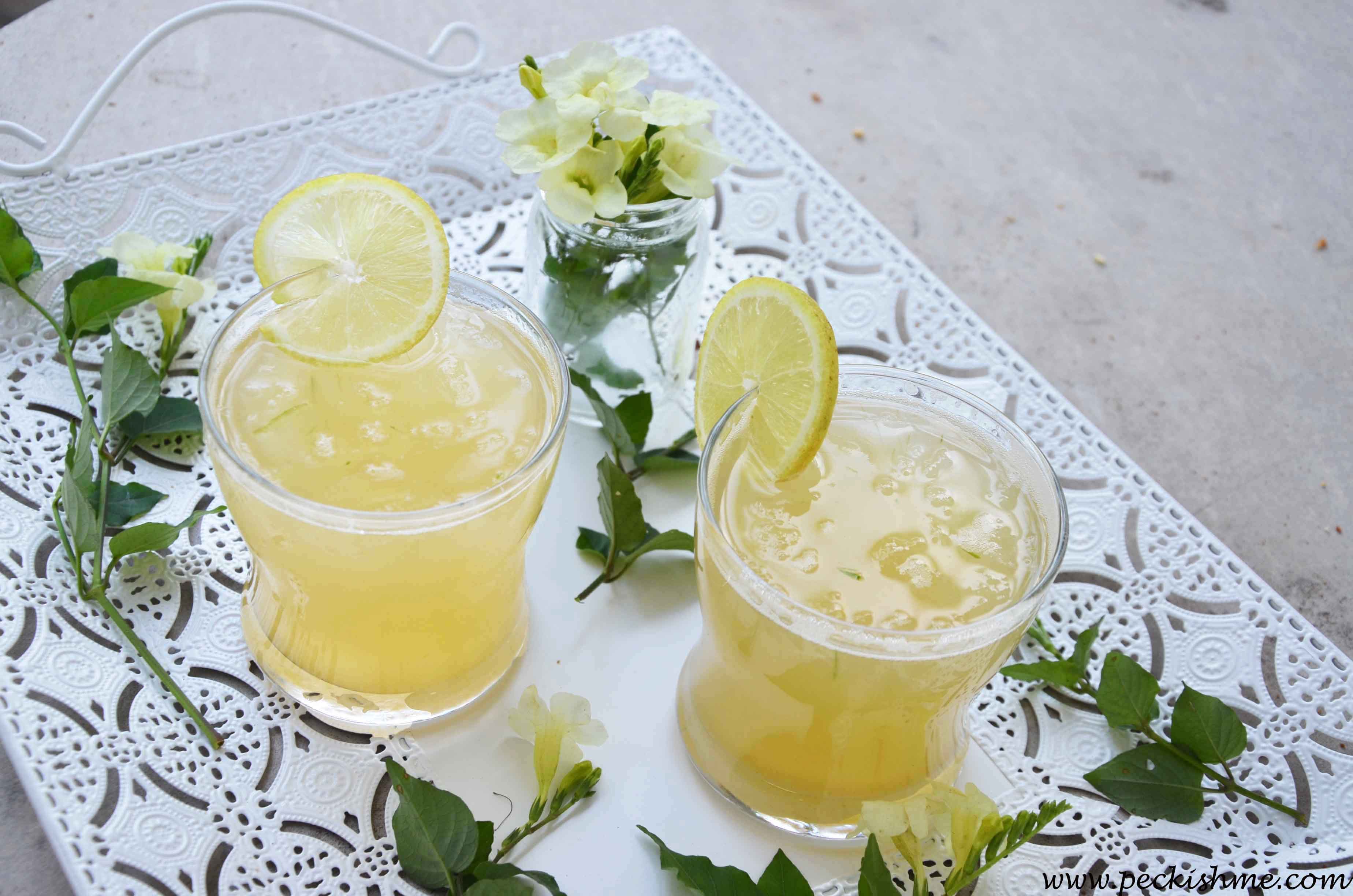 Summer tips
If you can't bother making aloe jelly, simply scoop it all with a spoon into the blender with the mint and honey.
I sometimes alternate lemon with starfruit. While not as deliciously sweet-sour, it brings in a subtle delicateness to the drink.