The ultimate achievement is having a sandwich with bread you have baked and cheese you made with your own hands. Well, mission accomplished!
I am feeling guilty for my blog negligence and hence I shall try and make it up by posting two recipes this weekend. This wonderful recipe is another easy-peasy one that is hassle-free and extremely rewarding. We are making cheese this weekend!
Making Ricotta cheese at home is as difficult as……well, boiling an egg. Really, it's child's play. Gone from supermarket to supermarket to find some good Ricotta cheese for your pizza, salads and etc? Well, you can easily make it at home. And believe me when I say, it is so much better when you make it at home.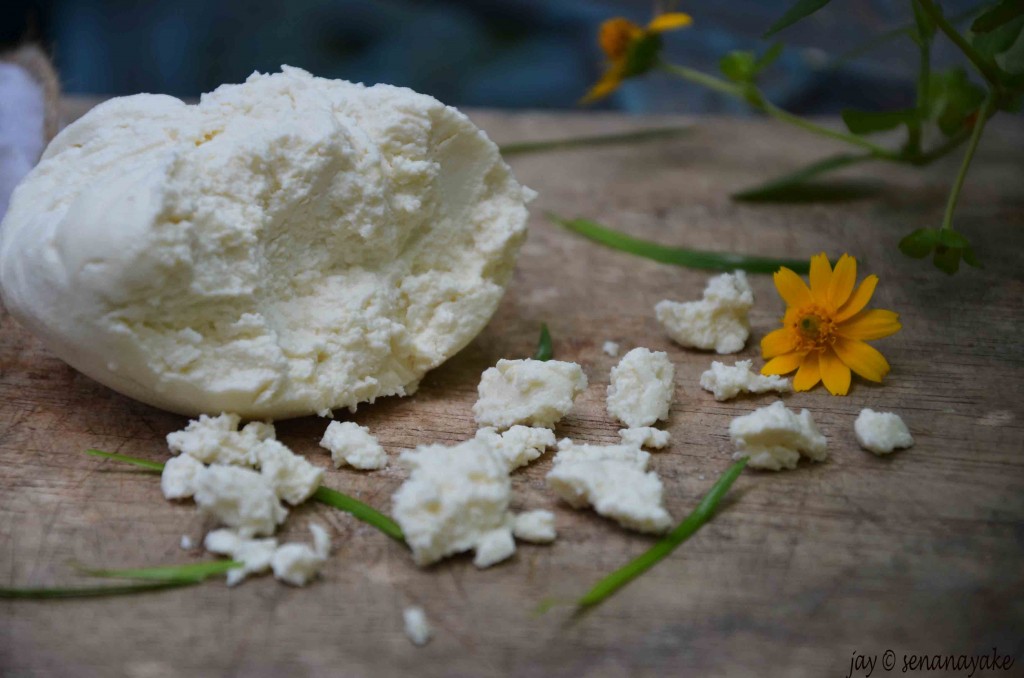 Ingredients
2L milk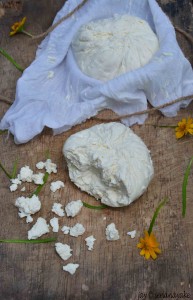 1/2 cup heavy cream (optional)
5 tblsps White wine vinegar
3 tblsps salt
1 or several pieces of cheese cloth (fine cotton will do)
(Yes really. That is all you need)
 Method
Heat the milk and the double cream to about 175F – 185 F (Starting to boil). Stir in the salt. Simmer while stirring occasionally so that the bottom of the pot does not burn.
Take off heat. Stir in the vinegar and set the milk aside and allow for the curds to form.
Line a fine sieve with the cheese cloth. Laddle the curds on to this so that it strains all the liquid. Let it strain for about 1 hour.
If you want a thicker cheese, gently bundle the cheese cloth together and tie it with a piece of string. Leave the cheese overnight atop a sieve so that the remaining whey will drain out of the curds.
Store the cheese in a covered container in the fridge. It keeps up to 2 weeks.
A richer, creamier, tastier Ricotta and what's more, you can control the saltiness of your own cheese! Use it in your sandwiches, salads, pizzas, cakes and of course, sky's the limit when it comes to Ricotta cheese.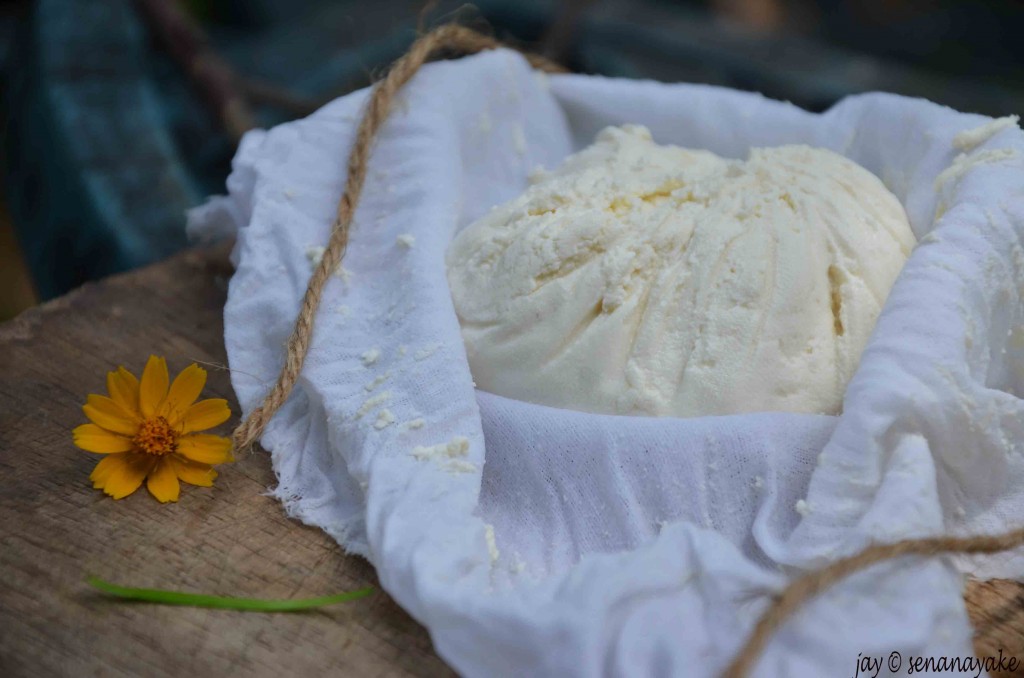 Useful tips
If you cannot find heavy cream, omit it altogether. No problemo!
Can't find white wine vinegar? No problem. Substitute with lemon juice. Although this will give the cheese a slightly tangier taste which is hardly discernible of course. Vinegar is the best bet for getting the cleanest taste possible.
If you don't have a thermometer, don't panic. Just bringing the milk up to a rolling boil would be sufficient.
Just be careful not to burn the bottom of the milk pan. This will give your cheese an unpleasant undertaste. The solution is to keep stirring, making sure to scrape the bottom of the pan along the way.
Experiment with the amount of salt. It can be as salty as you wish it to be.