There's something about apple and cheddar…
It's been a while since I've started my grilled cheese obsession with green apple. And then I moved on to salads, breads and you name it. Apple and cheddar are best friends I would say. And put together, they are one of my favorite combinations.
The elegance of a simple dessert without much of the fuss has always left me dumbfounded and this is one such combination that I immediately fell in love with. With the hubster gone away for a while, there is no need (nor the motivation) to churn out the amount of food that I usually do and so, a general lethargy has set in and this dish fell right in with the lazy mode that I am in these days.
Oh and I fully recommend this apple and cheddar galette for a rainy evening. A warm slice of this fresh from the oven and a cup of warm black tea makes for the perfect companion when you are curling up with a good book on the coziest couch you could find :)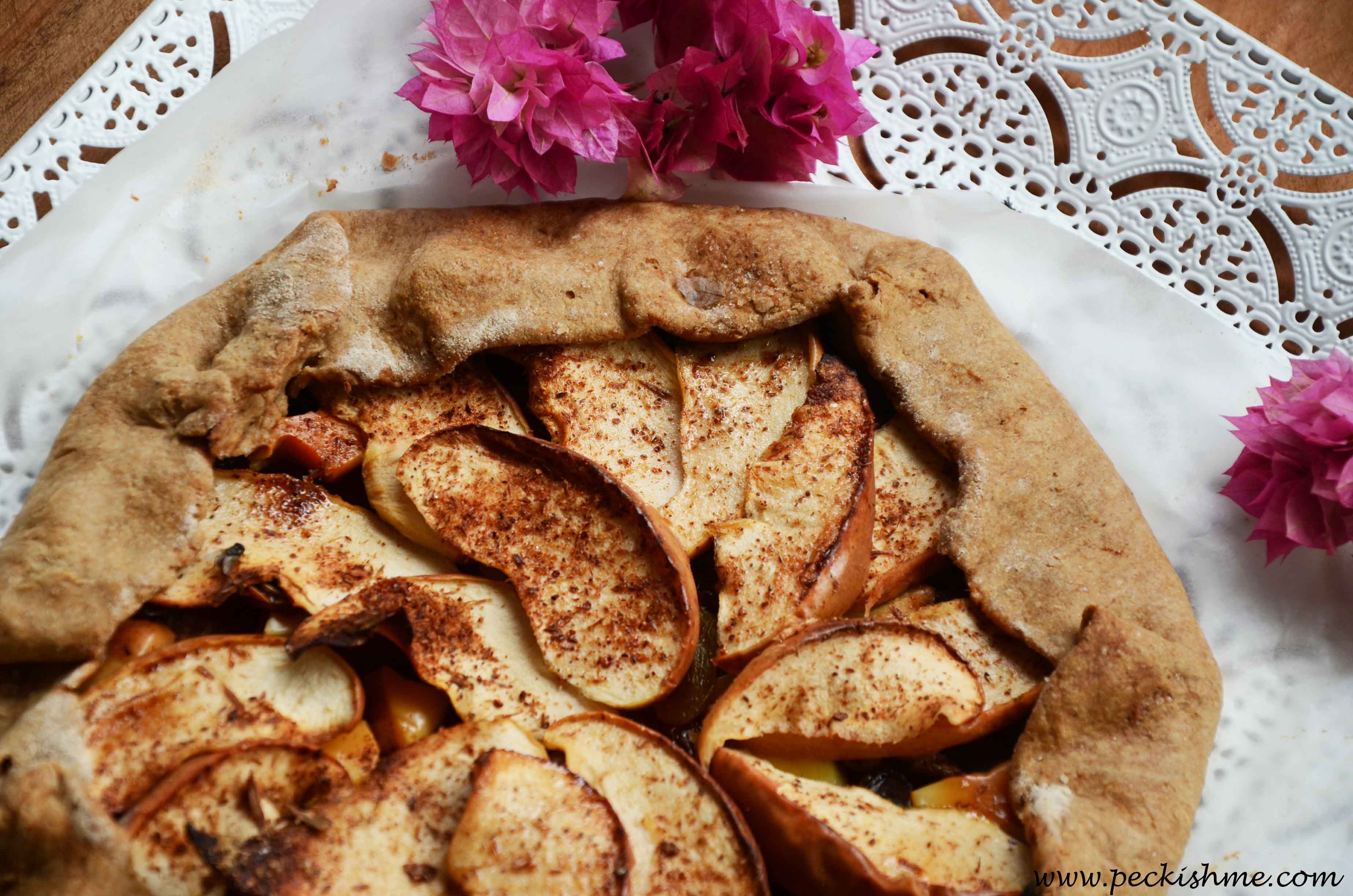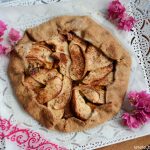 Yield: 6 servings
Prep Time: 10 minutes
Cook Time: 20 minutes
Print
Apple and cheddar galette
Ingredients
Instructions
To make the crust
Pulse together the flour, the sugar and the butter in a food processor adding 1 tablesppoon of ice water at a time.
Once the dough starts coming together in crumbs, wrap and keep in refrigerator for approximately 1 hour.
To assemble
Heat the oven to 300F.
Roll out the dough in a circular shape. Leaving a margin of about 1 inch all around, sprinkle the cheddar.
Sprinkle the raisins. Arrange the apple slices decoratively (or in any way that you like)
Mix together the cinnamon and the sugar and sprinkle it over the apple pieces. Dot the entire pie with pieces of butter.
Fold the edges of the crust towards the centre enveloping the mixture in the middle. Bake until the edges of the galette is crisp and golden and the apples have wilted into the pie.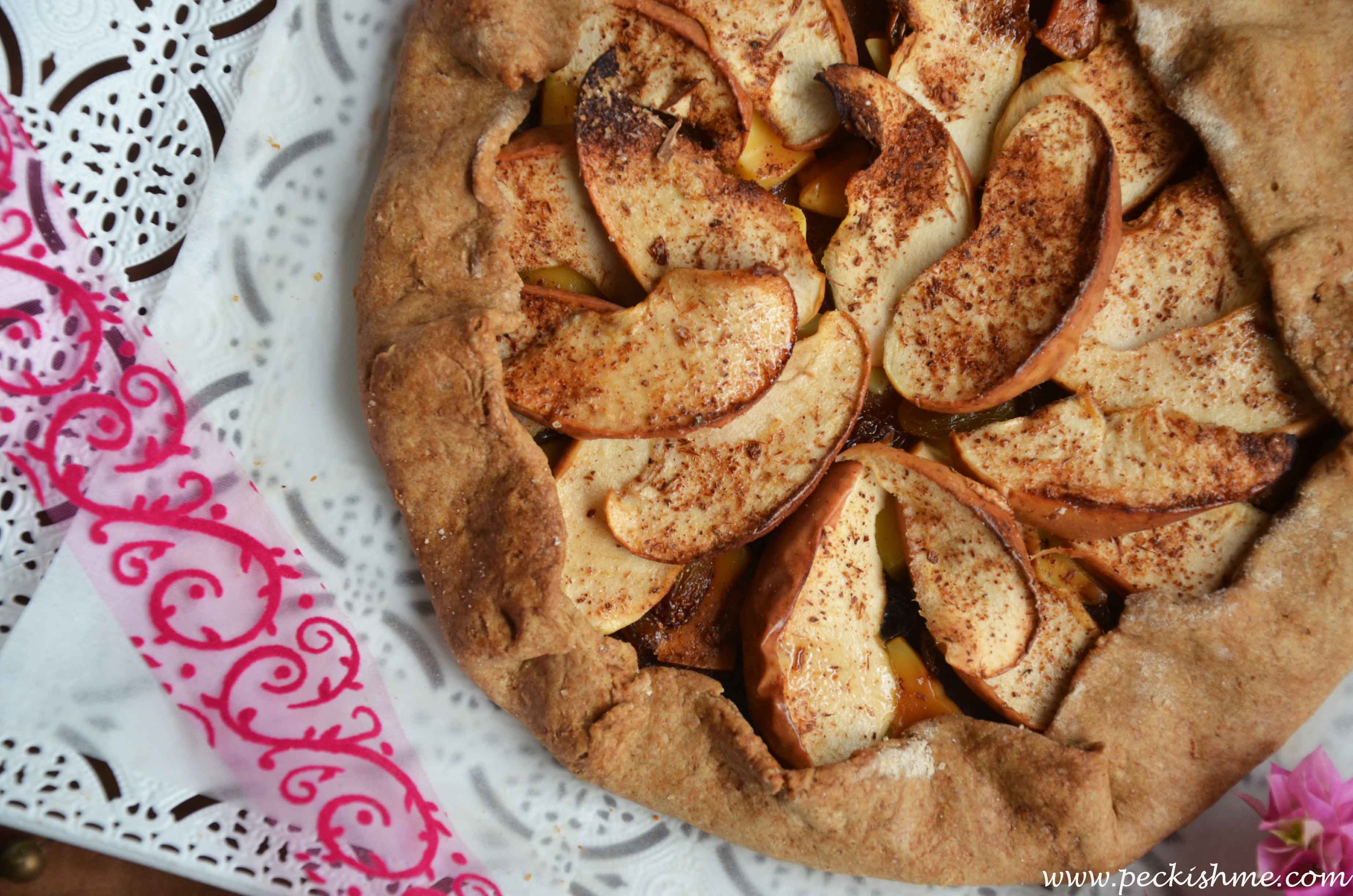 Oh to bite into this warm, crispy treat! The sweet-tartness of the apple is the perfect complement to the salty cheddar, melting inside the tart. The raisins plumped up in the oven go plop in your mouth just as you bite in, releasing sweet juices that mingle with the dance of flavors that wreck sweet havoc with your sweet buds. The cinnamon provides a warm, sensual canvas for all these components to play, softly perfuming, seducing. All in all, here is a simple, easy yet elegant bake that you could impress the fussiest eater with.
Baking tips
Although I've used whole wheat flour, you can use white flour if desired.
I like green apples in this. I've also found that Royal Gala or Granny Smith works well as well.